Progress on my 365 project of daily creativity – all the paintings I painted last week for days 22 through 28: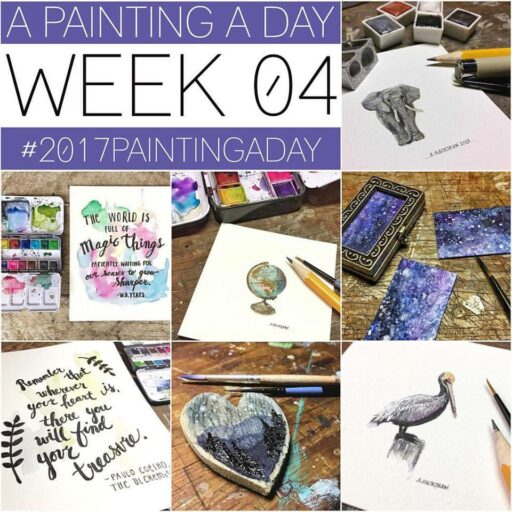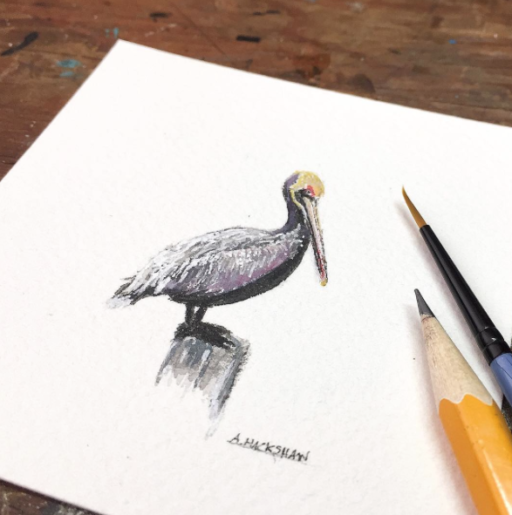 A tiny watercolor elephant: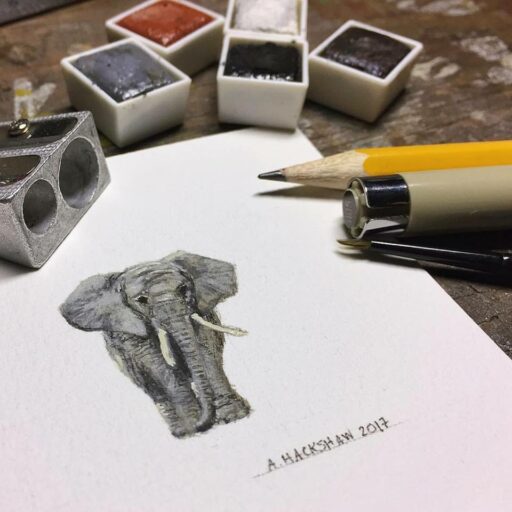 A watercolor with an inked quote overlay:
The world is full of magic things patiently waiting for our senses to grow sharper. -W.B. Yeats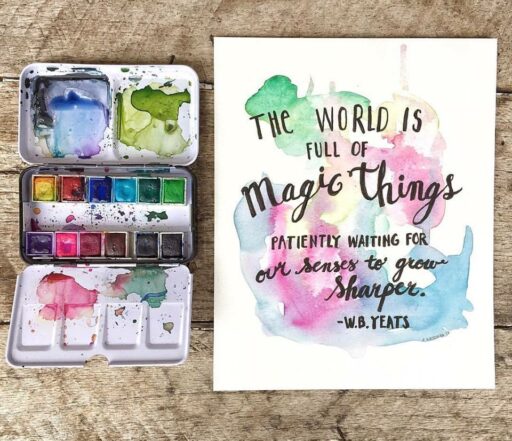 Tiny galaxy paintings: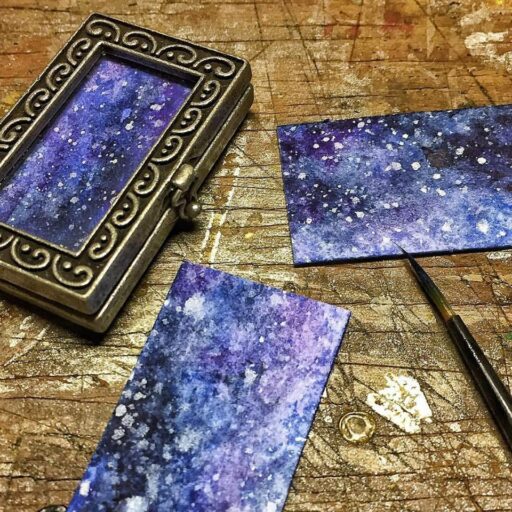 Another watercolor with an inked quote overlay:
Remember that wherever your heart is, there you will find your treasure. –Paulo Coelho, The Alchemist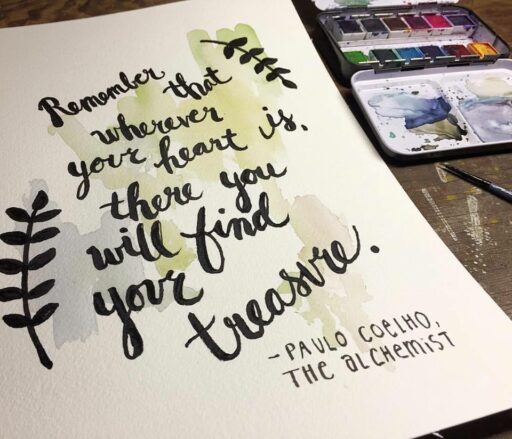 Borrowed from one of my all-time favorite books: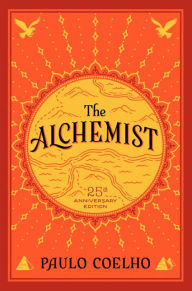 The Alchemist by Paulo Coelho.
"Paulo Coelho's masterpiece tells the mystical story of Santiago, an Andalusian shepherd boy who yearns to travel in search of a worldly treasure. His quest will lead him to riches far different—and far more satisfying—than he ever imagined. Santiago's journey teaches us about the essential wisdom of listening to our hearts, of recognizing opportunity and learning to read the omens strewn along life's path, and, most importantly, to follow our dreams."
A tiny watercolor globe: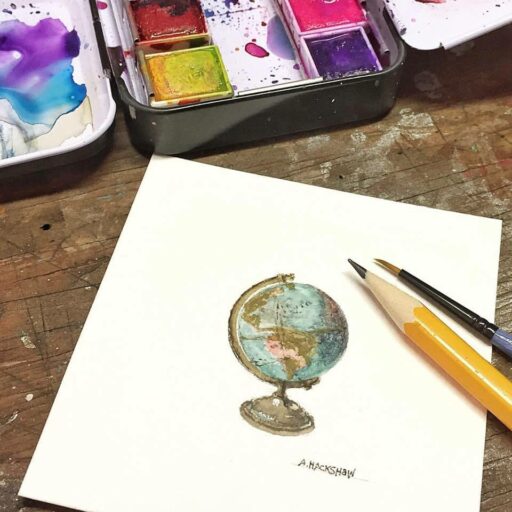 You can view all my daily paintings here. Thanks for checking them out!
Also I'm making progress on my daily button/embroidery stitch: