I've made it one week. I'll see if I can make it another, but with spring break coming up I may have to skip a few days. Here are the past 7 days of 3-inch paintings. I never know what I'm going to paint until the moment I sit down at my desk. And sometimes it's a book or a note or a journal entry that sets me on a certain path.  More fun that way.
Girl with a Pearl Earring.
(Based off of Vermeer's same painting. Also a great book and movie)
In process: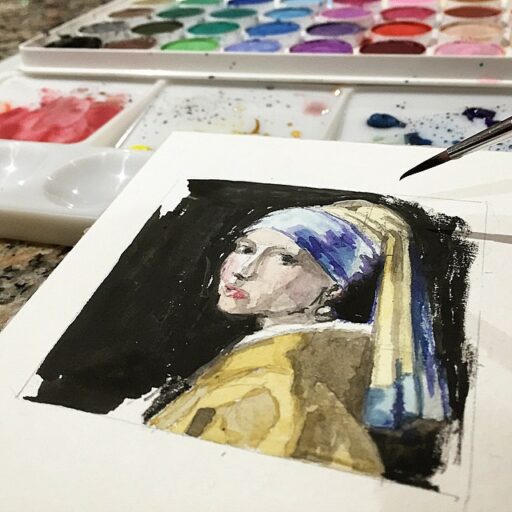 A Dala Horse my grandfather gave me: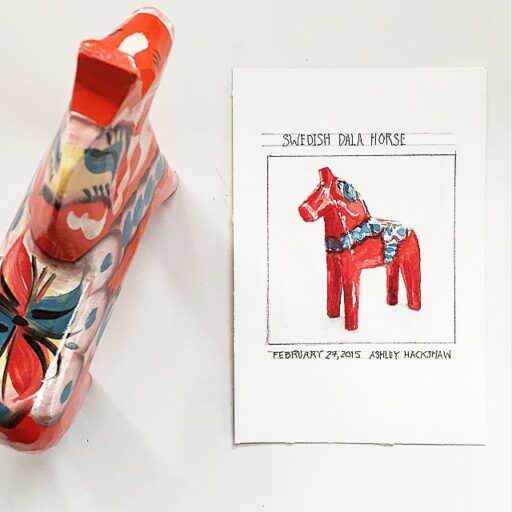 Virginia Woolf: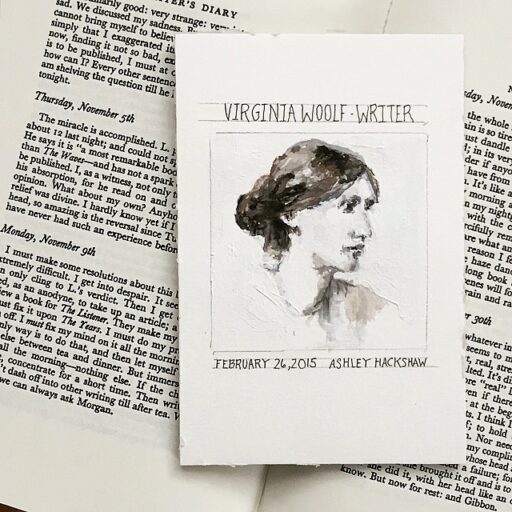 The cover of a vintage Walter Foster book: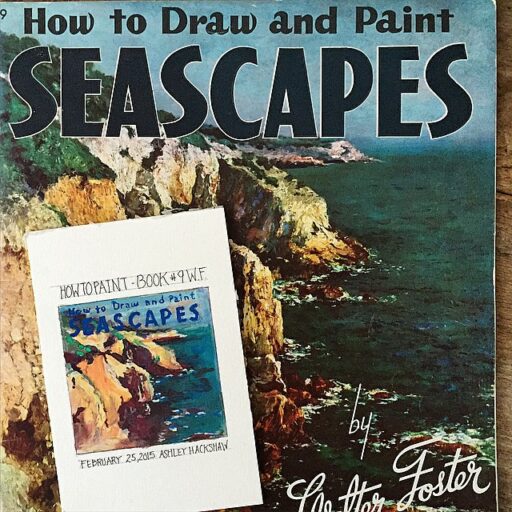 My typewriter: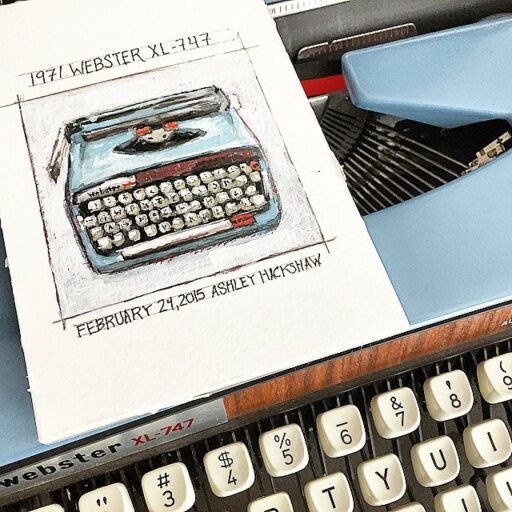 John Steinbeck: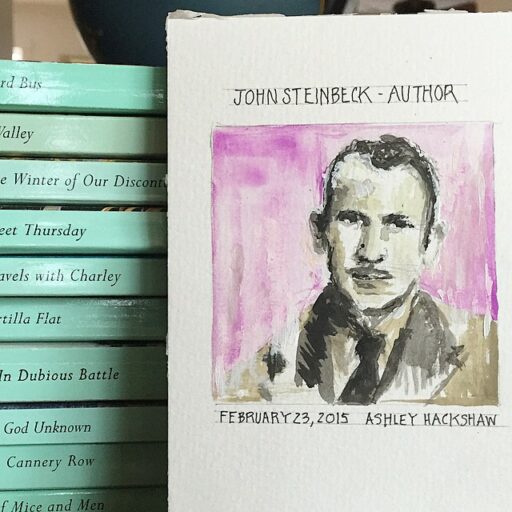 Emily Dickinson: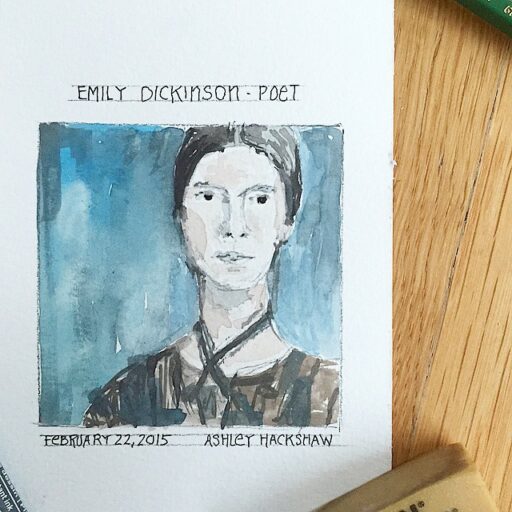 A few of you have asked if I am going to sell them. I'm not sure yet.  It's too soon. I'm going to hang onto them for right now until I can see where they head and the progression of my painting.  It's been a long time since I actually sat down and spent time painting day after day. Definitely rusty.  If I do list any they'll be on the Blue Label page where I list vintage finds.
Painting this week has reminded me of how my brain gets caught in a rut. I really have to forget everything I know about everything.  I can sum it up with what Annie Dillard said about painting in Tinker Creek:
 I once spent a full three minutes looking at a bullfrog that was so unexpectedly large I couldn't see it even though a dozen enthusiastic campers were shouting directions. Finally I asked, "What color am I looking for?" and a fellow said, "Green." When at last I picked out the frog, I saw what painters are up against: the thing wasn't green at all, but the color of wet hickory bark.
True: frogs are not typically green.  But we are taught from a young age that "green" is associated with snakes and frogs, but many have grays, lavenders, yellows in their leathery skin. As I paint I remember that caucasian skin tone is not peach…there are shades of olive, yellow and lavender depending on the light.  And now I am retraining myself to see.  Like when I took that plein air class and finally realized that the mountains around me in the desert weren't gray…they were peach and lavender and dusky blue: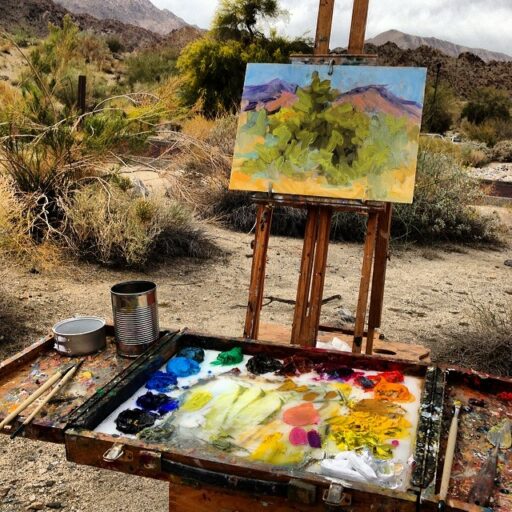 Look closely at something today and see what new colors you see. Just staring at my hands while typing I notice that they are red, purple, green, and yellow.  So much for the "flesh tone" crayon.