It's an internal struggle for me some days: should I write or paint?  Sometimes I'm split in two. I've decided on small goals: one small painting or drawing a day to help me warm up for my writing practice.  3.5″ x 3.5″ each. And so it's been three days so far…I'll try not to be too hard on myself if I skip a day.  It takes about 20 minutes to do a painting. I make myself write for at least 10 minutes a day…a few hours if I'm on a roll.  That's only 30 minutes a day.  I can't use "no time" as an excuse.
John Steinbeck
The American Goldfinch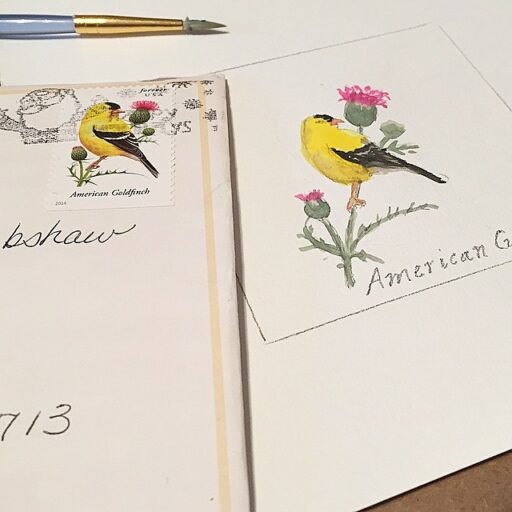 Emily Dickinson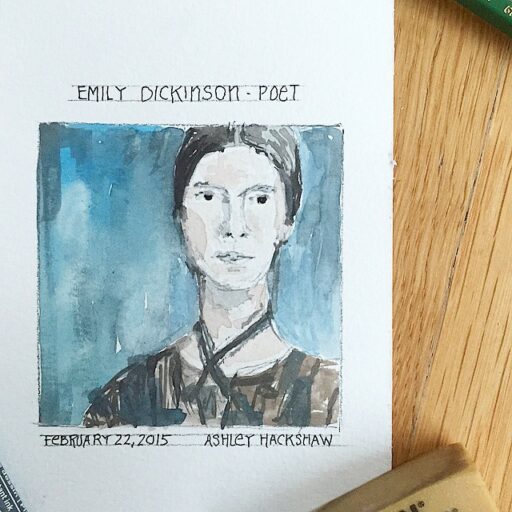 A view of the train and downtown Bryson City
I also can't use "lack of tools" as an excuse either. I just use the cheap watercolors from Michaels and a scraggly paint brush that I trim down here and there with scissors. And writing? The cavemen used mud on a wall, what's my excuse going to be? I have mud, I have walls…but hopefully it won't come to that.
And my painting classes from school are slowly coming back.  A lot of times I paint upside down so I just focus on the shapes.
Any requests? Because I do much better with assignments.
P.S. Today (Feb 23rd)…every purchase of a Choose Joy necklace comes with a free bag of Choose Joy bracelets!