It really didn't take me a week to do these, I crammed them into a few days when Boo was home sick, but there are 7 of them. So it kind of counts right?
Bryson City recently became a trout city which means they'll be keeping the river stocked.  I've always wanted to learn to fly fish so I'm hoping this will be the year I finally do it. A tiny brown trout: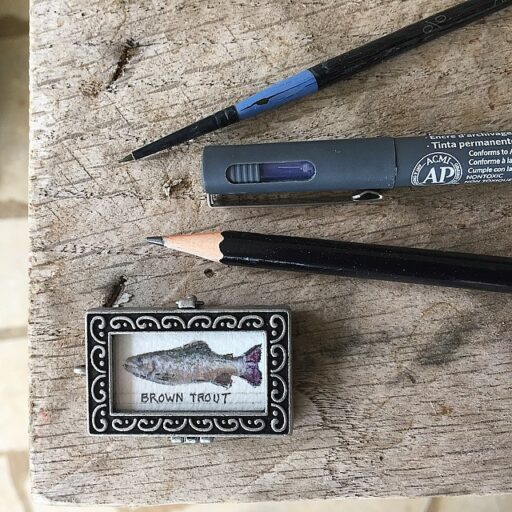 An old friend asked me if I'd be interested in an art swap. He painted this painting of Boo.  I painted a series of 4 "things that are round" starting with a pie: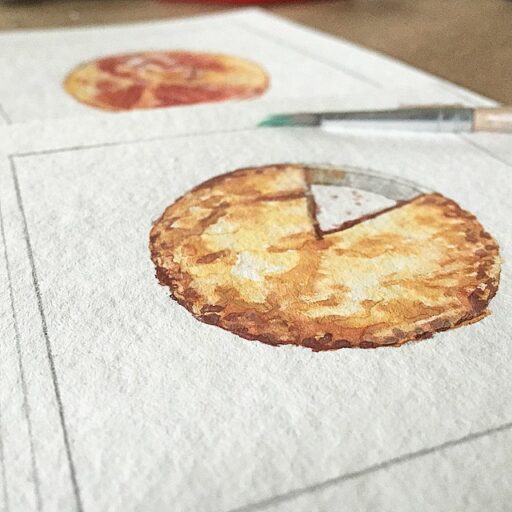 And ended up with these 4 which I think all compliment each other: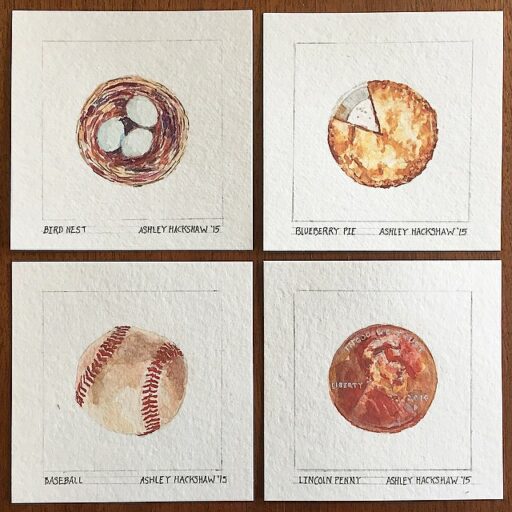 A full moon, in a locket: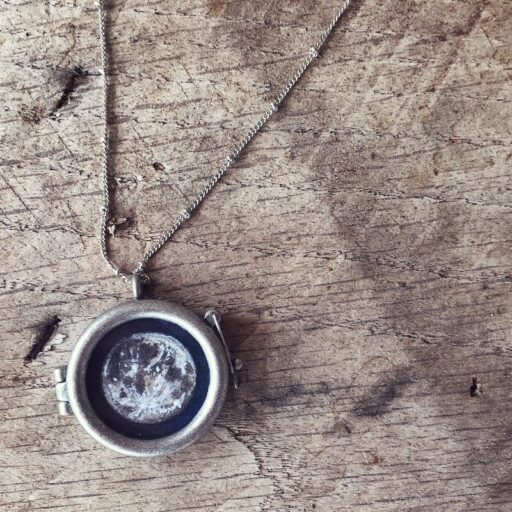 And Frida, in another locket: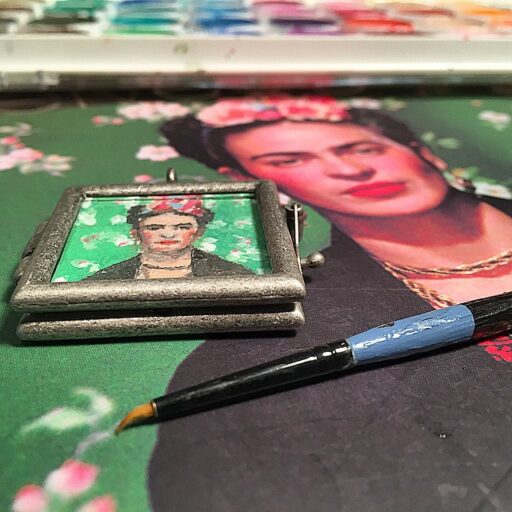 Not the first time I've used Frida in art. Boo and I made this button collage a few years ago: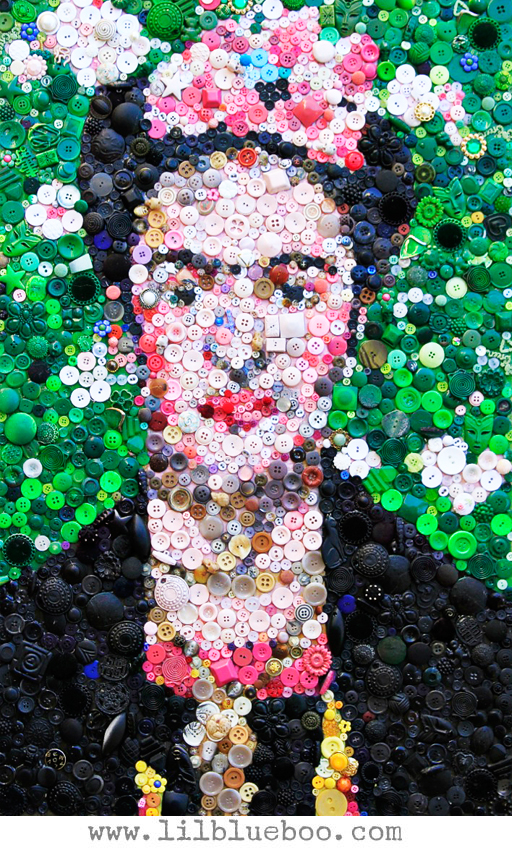 We also made a Cinderella and a Mona Lisa out of buttons. You can see the process here. 
*****
The little one-of-a-kind locket paintings will be in my shop eventually.  You can follow Lil Blue Boo on Instagram to see the progress!
An index of all tiny paintings can be found here.
Have a great day!