Boo and I finished her Cinderella button collage this weekend! Here's the finished piece: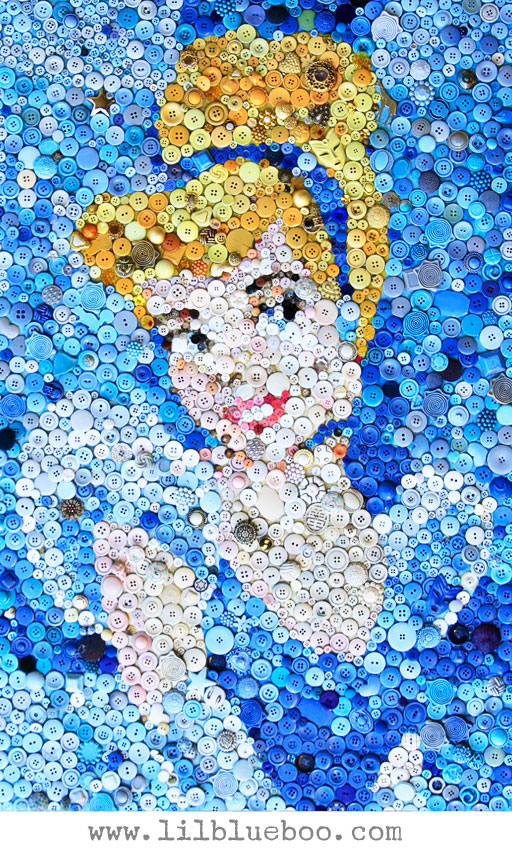 Now we've got three…..I have a few others in mind right now for the next installment.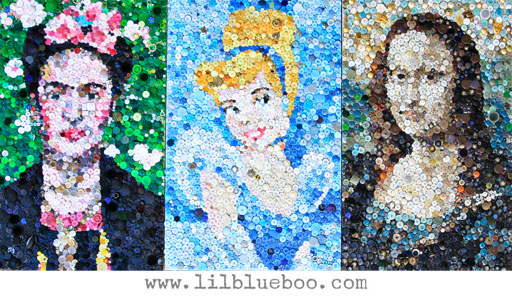 Here are some closeups of the collage so you can see some of the cool little buttons we used: (click continue to read more….)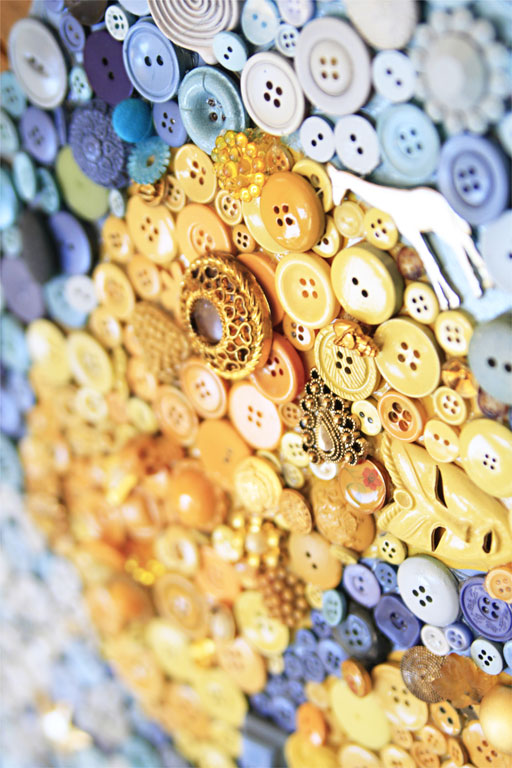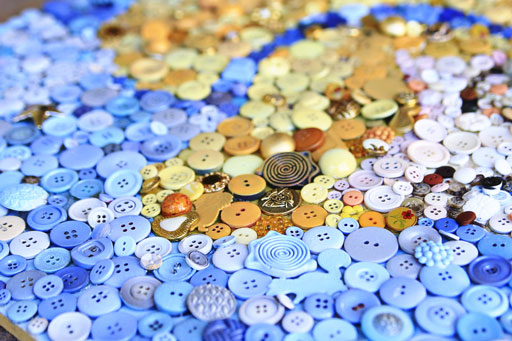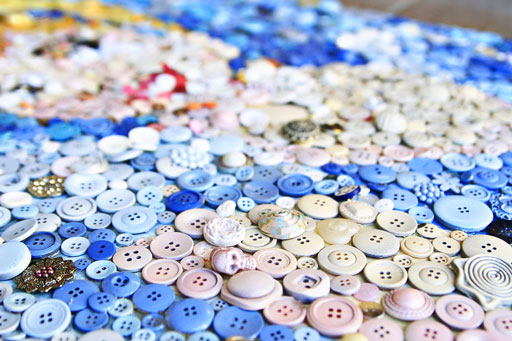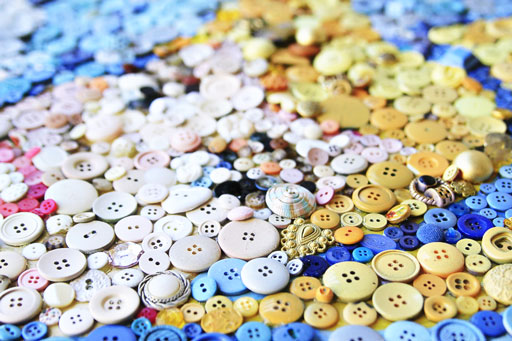 The Mona Lisa button art collage. Click here to see the Mona Lisa time lapse video!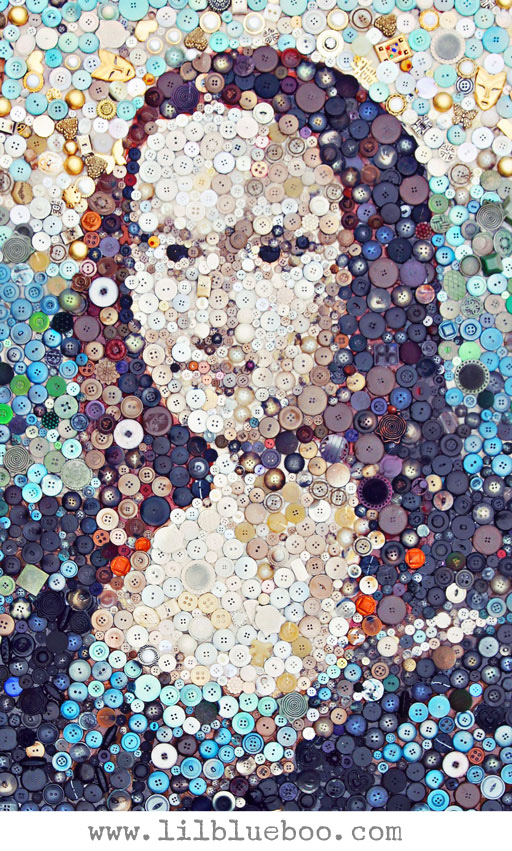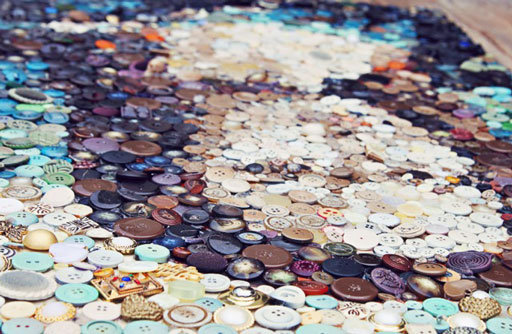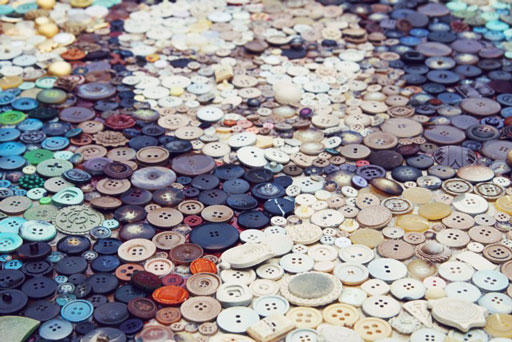 The Frida Kahlo button collage….this one was the first one we did. Click here to see the Frida time lapse video.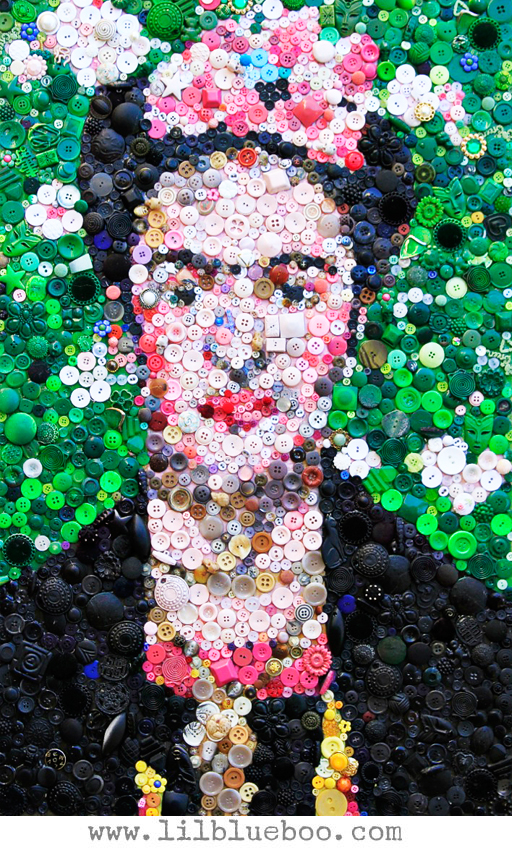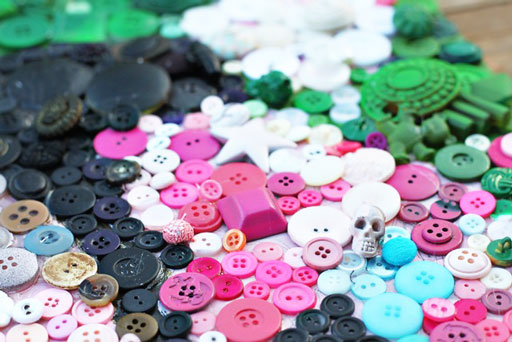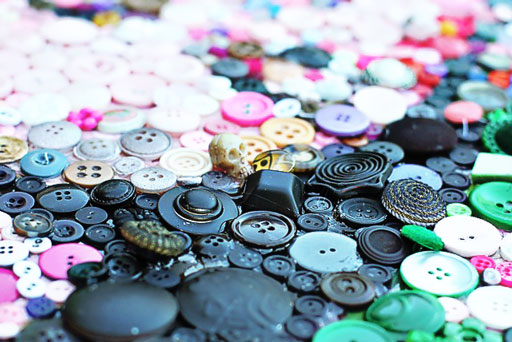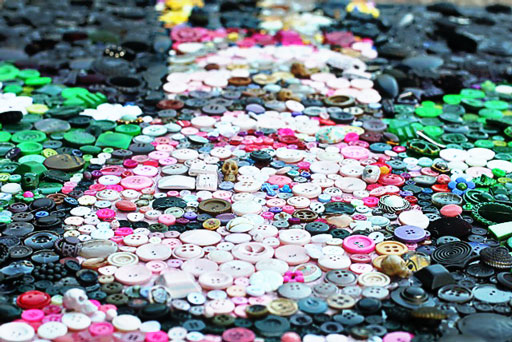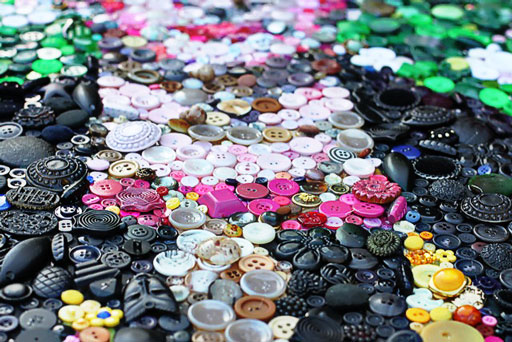 Want to see more videos by Lil Blue Boo? Click here!
I made a time lapse process video filled with our tips and tricks and where to buy buttons:

(here's the direct video link if you have trouble viewing)