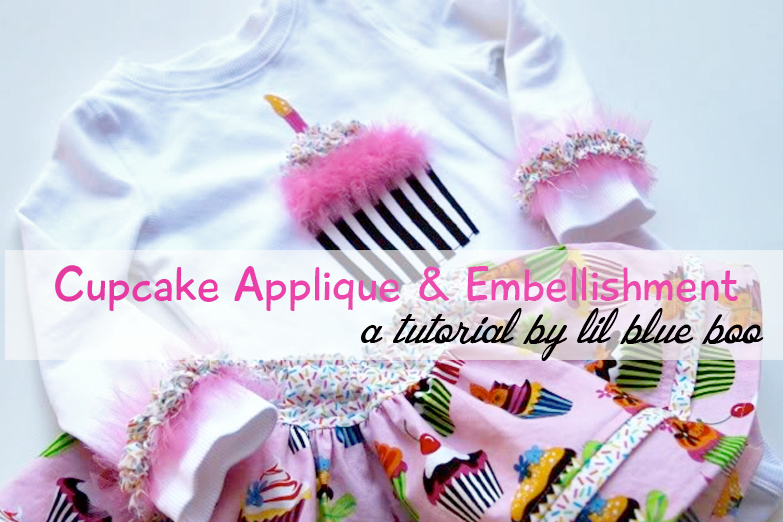 My friend Jenn asked me to make her daughter Callie's outfit for her big first birthday bash in a few days…..complete with cupcakes, ruffles, sprinkle fabric and a single birthday candle!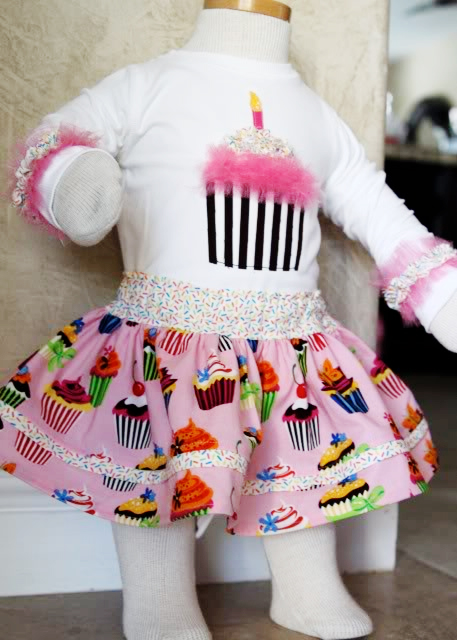 The cupcake applique and sleeves of the onesie have matching pink tulle and sprinkle fabric ruffles.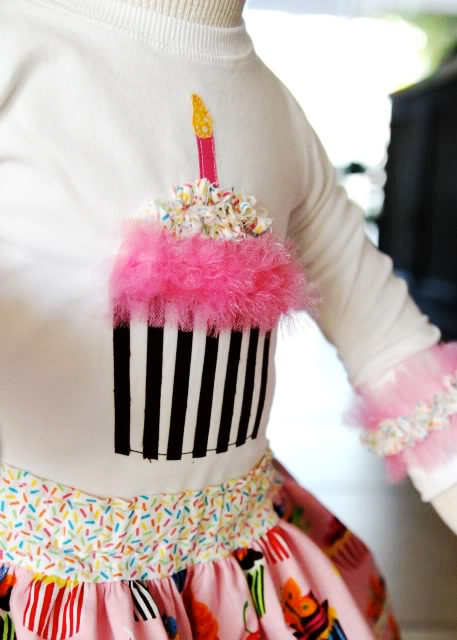 The skirt is made from Jona's Evelyn Apron Skirt pattern (without the apron) using Michael Miller's "Cupcakes on Pink" fabric and some cute sprinkle fabric I found at Joann's. I modified the size 2 to fit a one-year old.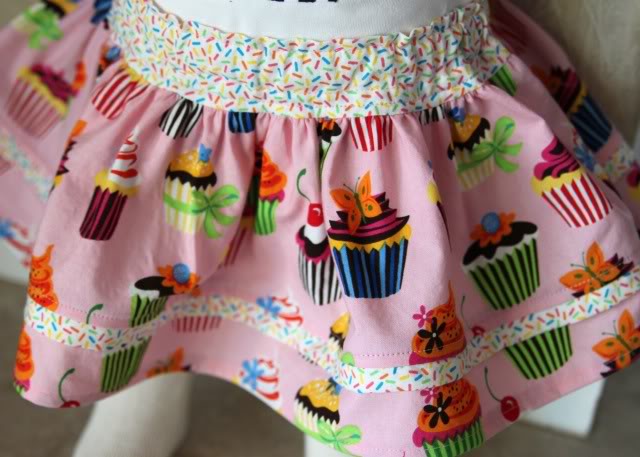 Closeup of the cupcake applique: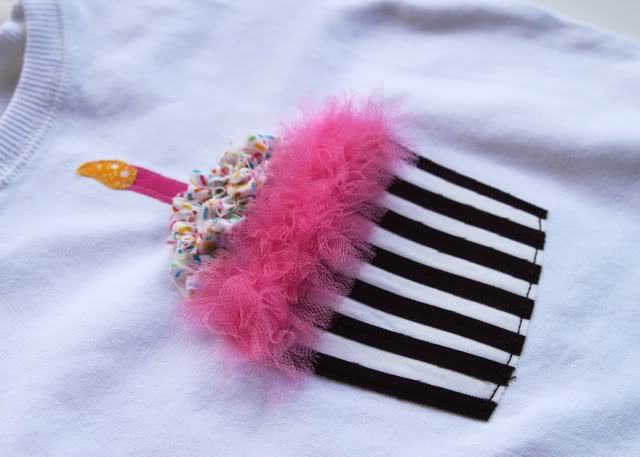 The contrasting sprinkle trim on the skirt: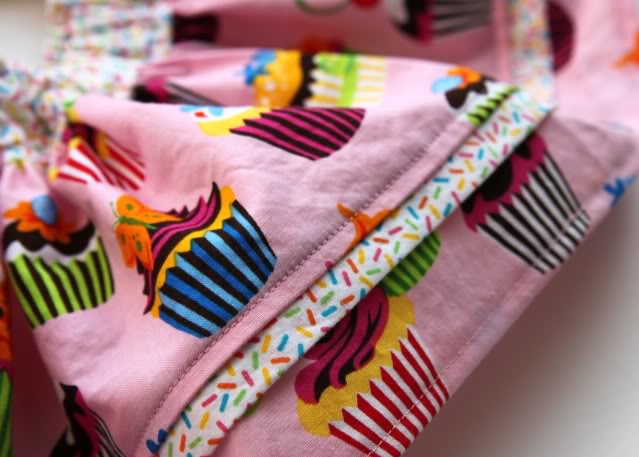 To make the bottom part of the cupcake I applied Wonder Under to the back of a dark brown fabric and then cut it into 1/4″ strips.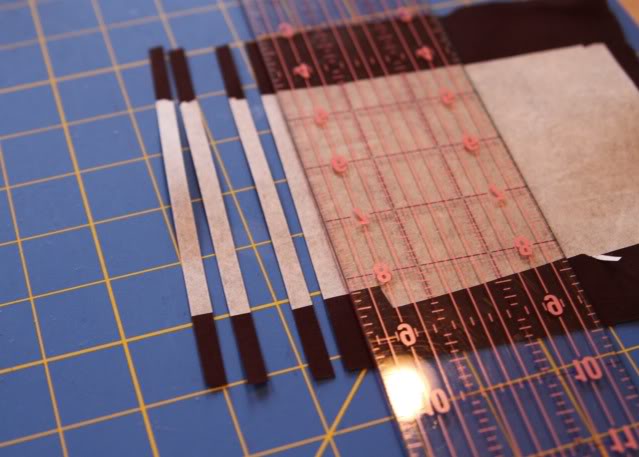 Then I ironed them 1/4″ apart onto white muslin, curving slightly to resemble a baking cup shape…..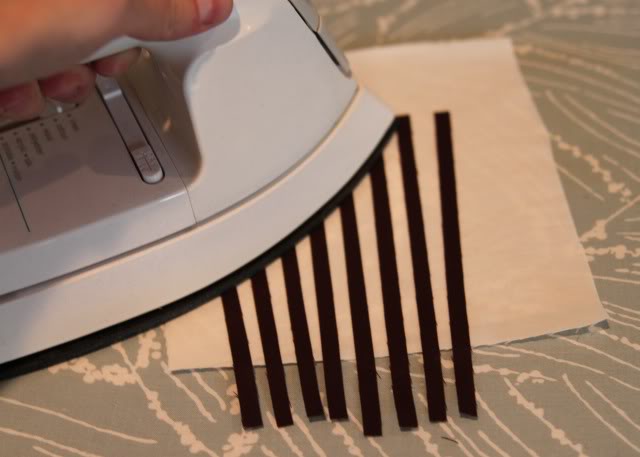 …. and trimmed it into the bottom of the cupcake shape. I appliqued the bottom cup, the top of the cupcake, a candle and flame onto a onesie using Wonder Under and stitched each shape around each shape to secure. I used one row of stitching for each brown fabric strip on the baking cup.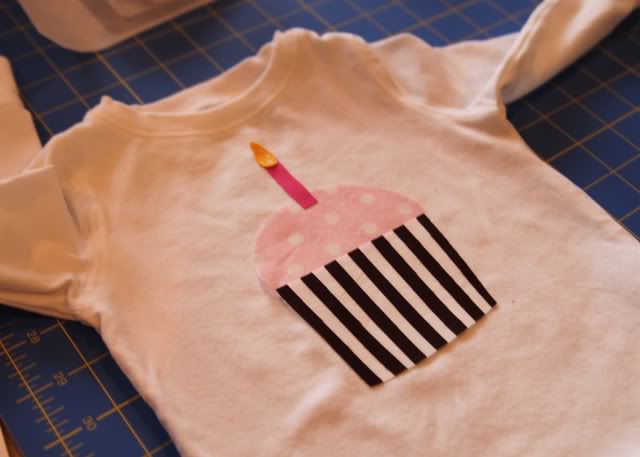 For the cupcake icing I cut a few strips of pink mesh tulle…..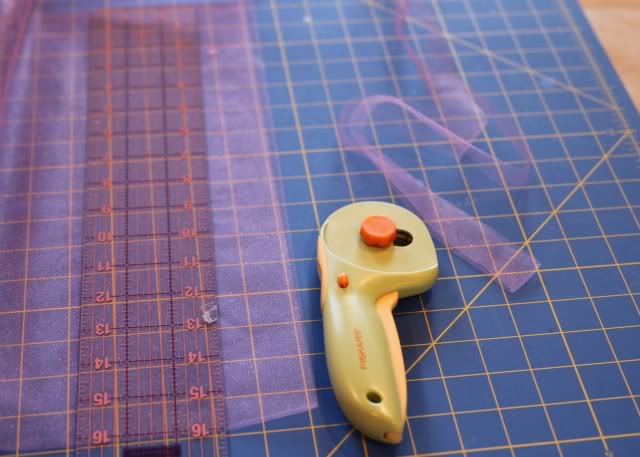 ……and sewed down the middle of each piece, holding the top spool lightly in place every few inches, to create gathers (a little trick I learned from my friend Vanessa over at V&Co).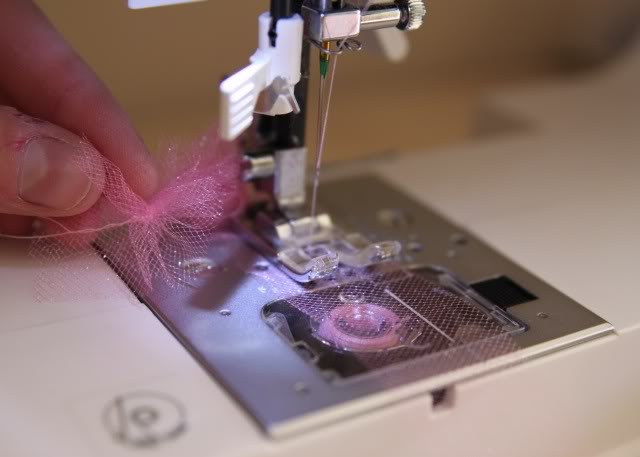 I tied the thread ends into knots on each end to secure the gathered pieces and then hand stitched them onto the top of the cupcake.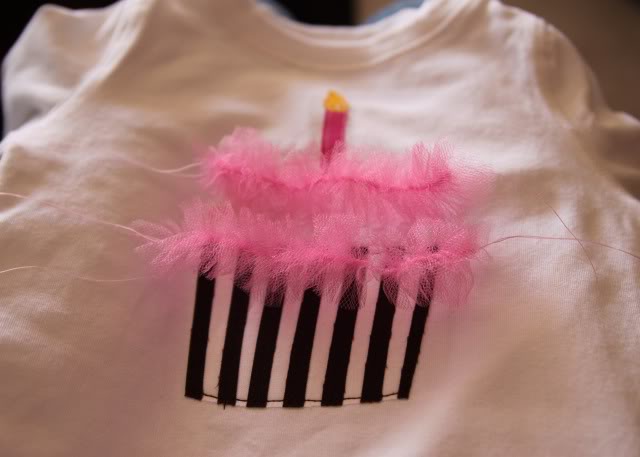 I repeated these steps for two small strips of the sprinkle fabric for the very top of the cupcake.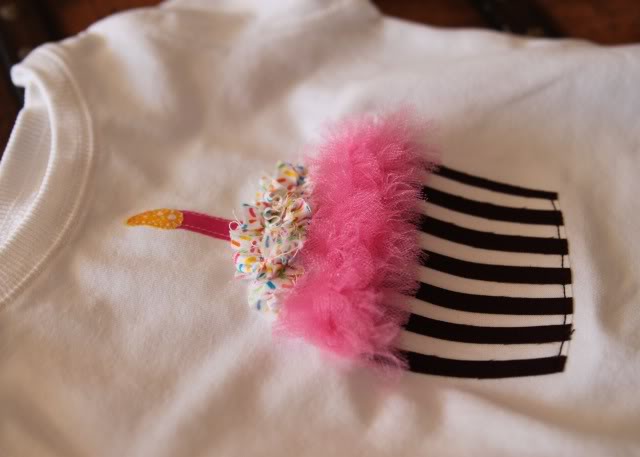 I made similar ruffles for the sleeves and hand stitched them around the cuffs.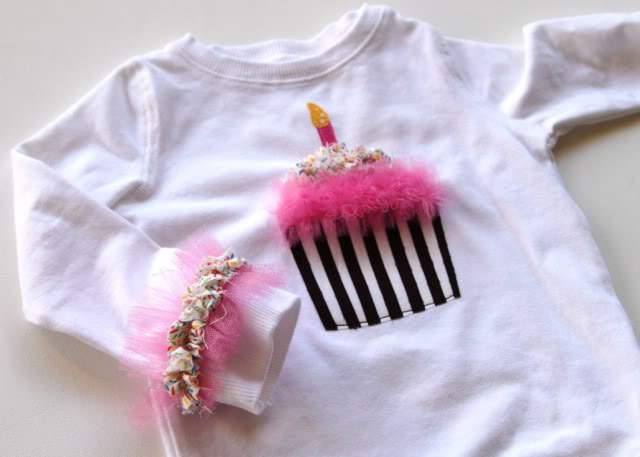 The finished outfit for an adorable Callie Jane!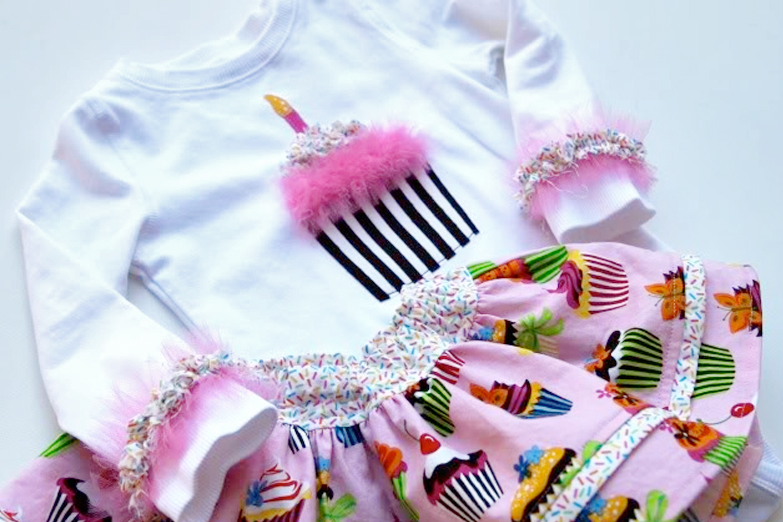 Happy New Year to all of you! We are staying in tonight. I have to come up with my submission for next week's SYTYC contest by tomorrow!