I love these little socks that I pick up at our local street fair in Palm Desert. They are from Japan and I adore the Japanese writing on them! They come with ducks, pandas, pigs, rabbits and other animals and each one is just adorable.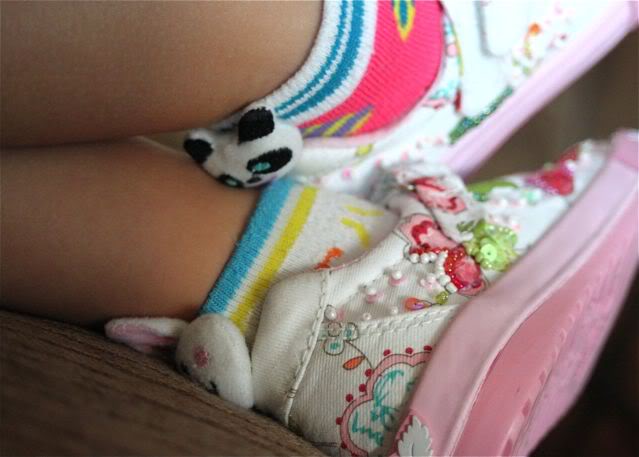 Boo loves to mix and match the animals: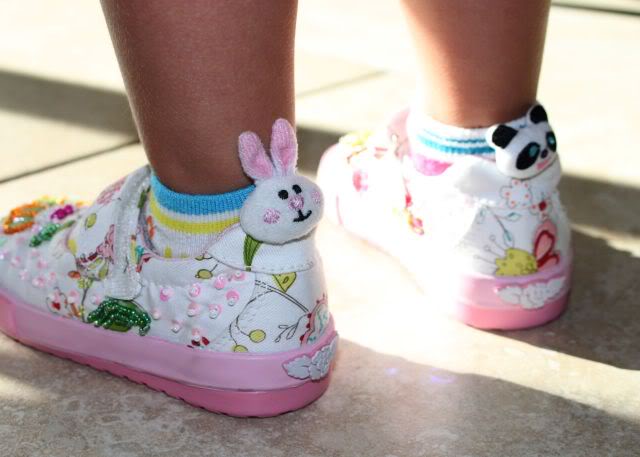 You can easily make a similar simplified version using some felt and thread. I started with these simple shapes for a pig: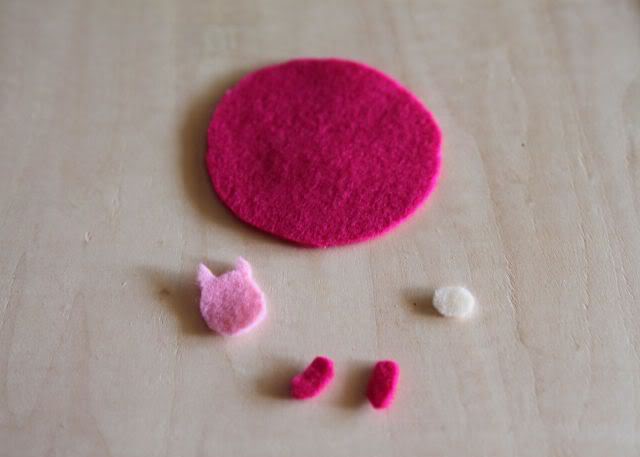 First I stitched the light pink pig head to the dark pink background (will become the pig's body):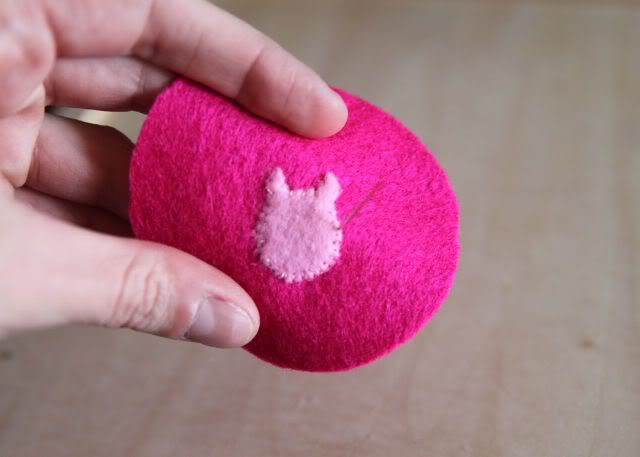 Then I stitched the light colored snout piece into place with contrasting thread for the nostrils: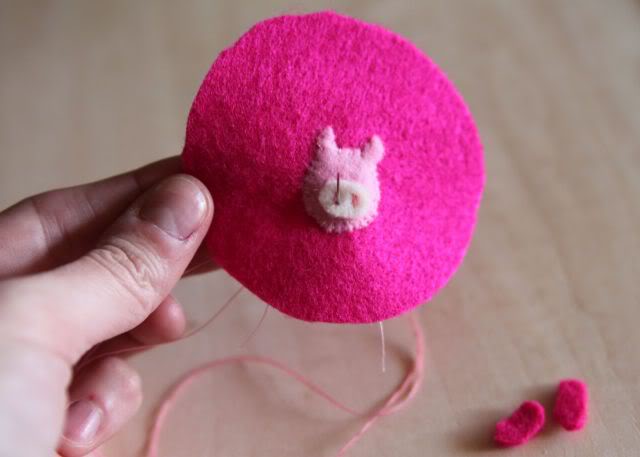 I used the same thread to add some contrast to the ears: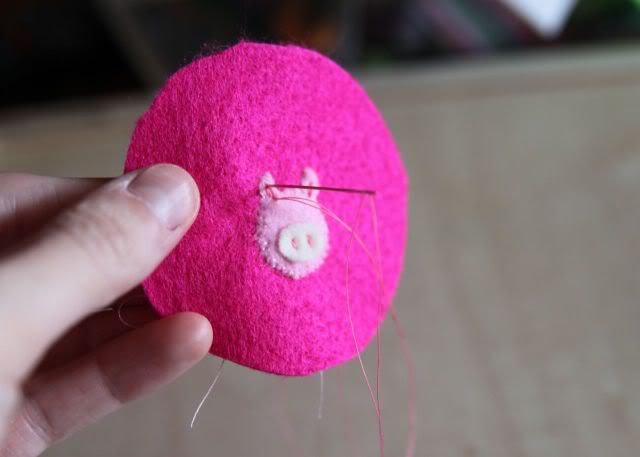 I added eyes using black thread: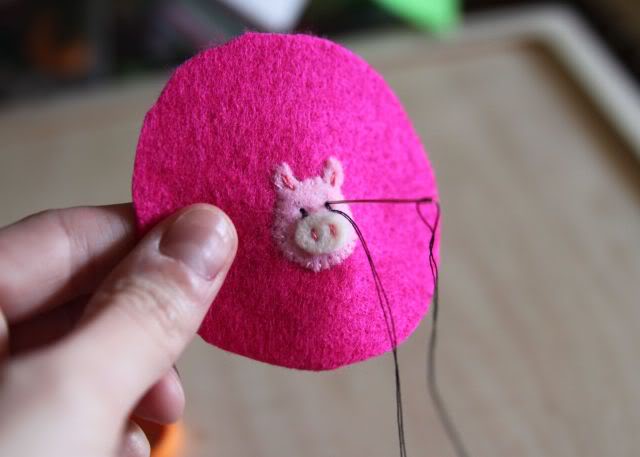 Then I trimmed the large dark pink felt piece down into a smaller oval shape for the body……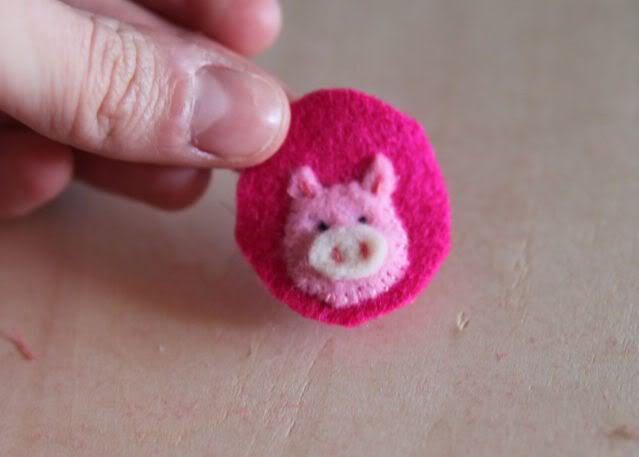 ………and cut an identical piece for the back: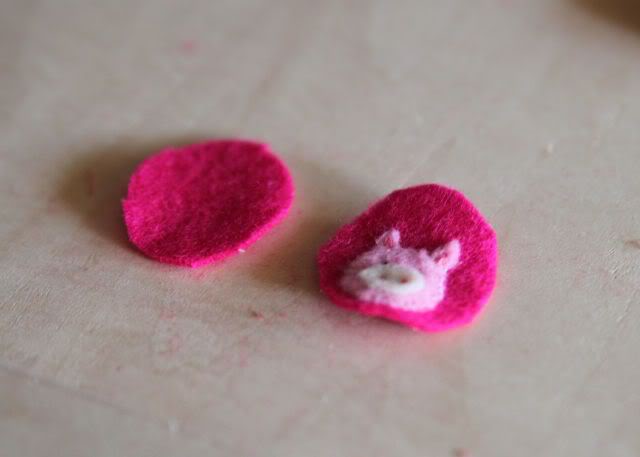 I place the two oval pieces right sides together and began stitching them together at the outside. As I stitched towards the bottom I placed a small dark pink ovals halfway in to make a foot: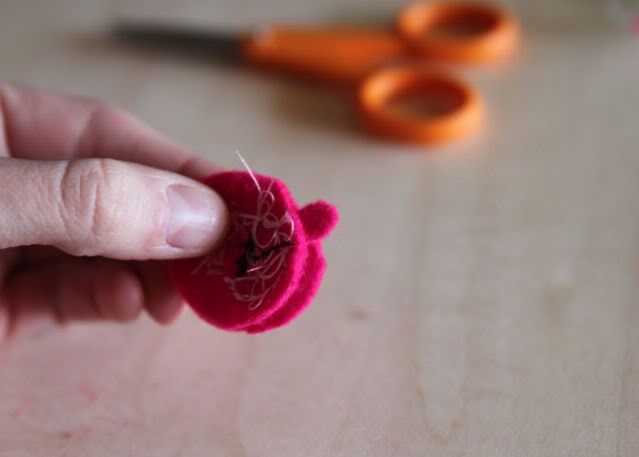 I stitched a few times around the foot to secure it in place: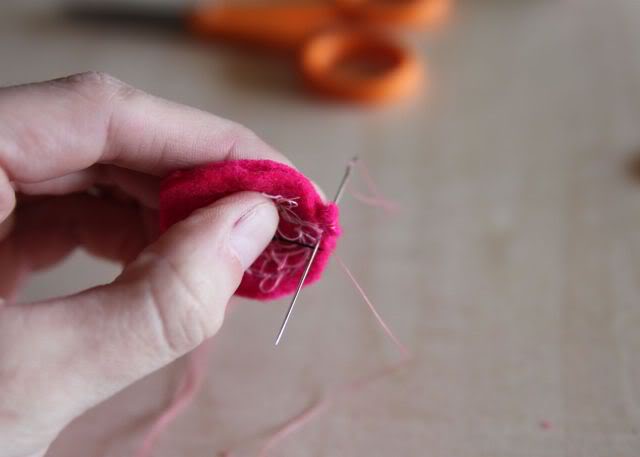 Continuing to stitch along the bottom….until it was time to insert the other foot: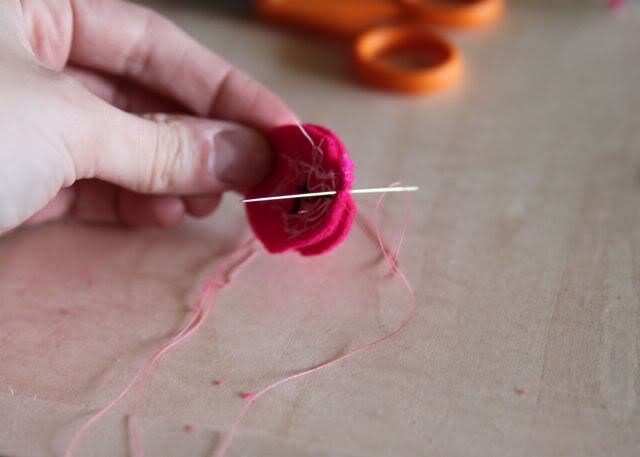 I stitched all the way around to the other side of the pig, leaving an opening at the top. I turned the pig right side out and inserted a small amount of stuffing: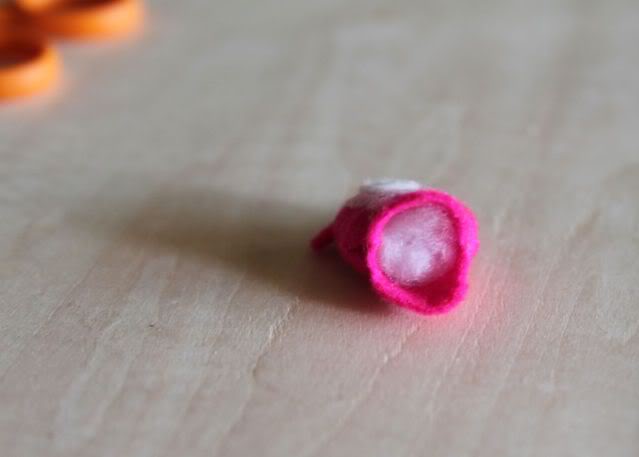 Pinching the opening shut….here is what my little pig looked like at this point: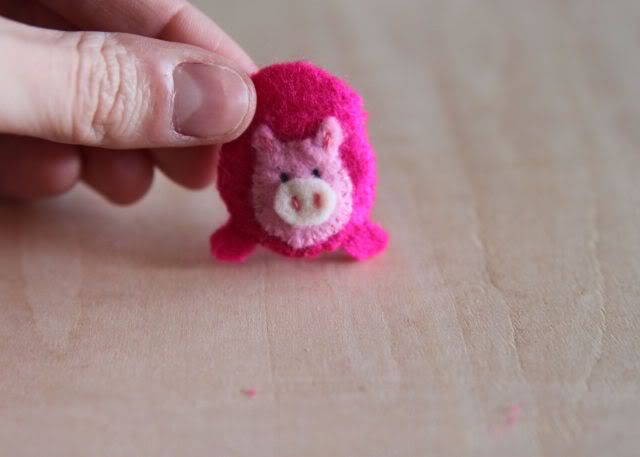 I carefully folded the front top edge over the back edge and stitched it shut: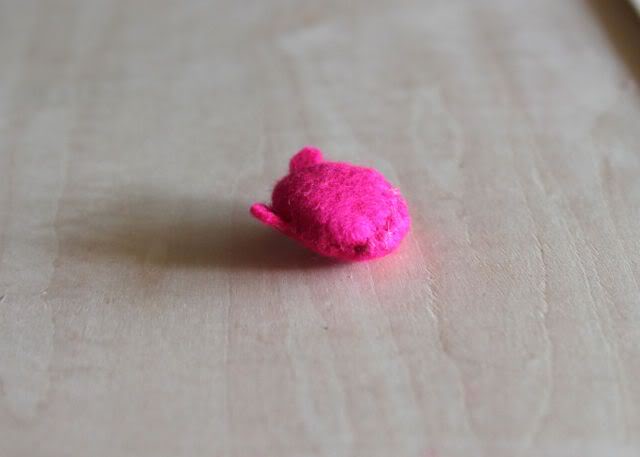 I used some light pink DMC thread to add a little tail at the top: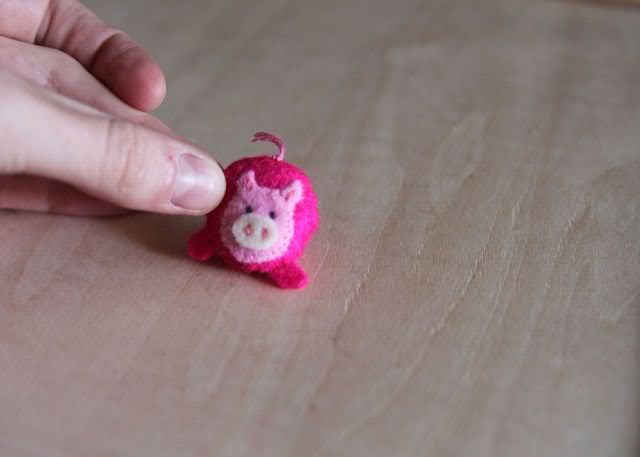 Finally I stitched the pig to the back of a sock: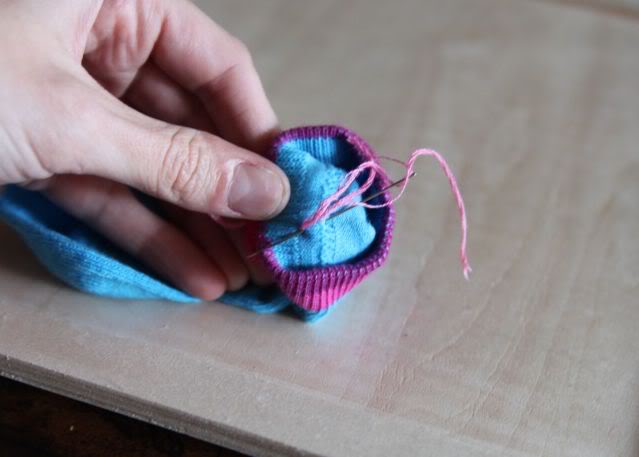 A finished animal "pom-pom" for your sock!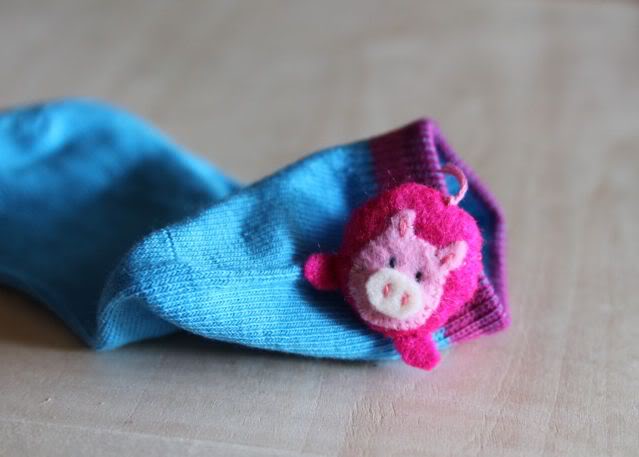 These would be great a great way to re-purpose your mismatching socks!