Ever save something for years and years never having an idea for them and then it just hits you one day? For me it was these name patches I picked up at a flea market in 1996 (so I've been holding on to them for 14 years!!!). My college roommate Seema and I loved looking for eclectic finds and these were a great one. Seema put one on her jacket she wore all the time….I'll have to ask her what the name was.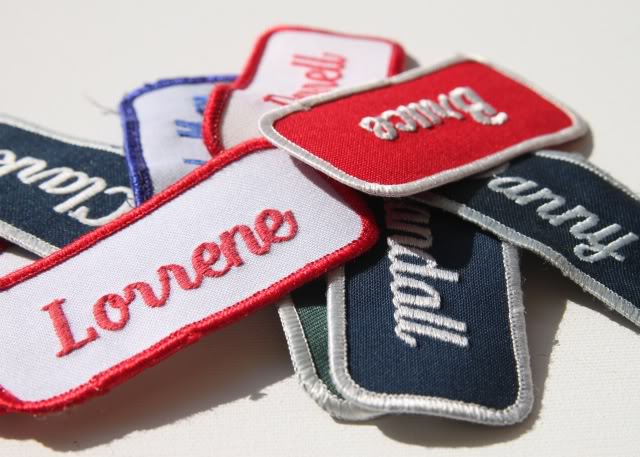 If there are any traits I hope my daughter takes from myself and her father they are: self sufficiency and determination. Is there any greater feeling than being able to fix something yourself? Don't get me wrong, I like to outsource things to the experts too….but I also like being self sufficient and I know I can do almost anything with just a little research and determination. I'm not afraid to roll my sleeves up and figure out a plumbing problem or a appliance issue. This morning I was just staring at these and thought what a great homage they would be to the self sufficient hard worker!
I made this "roll up your sleeves" dress….for the little girl who isn't afraid to get her hands dirty!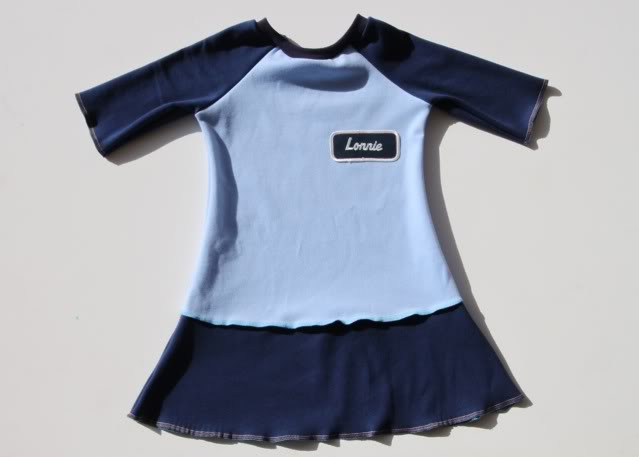 These patches still had some iron-on adhesive left on them, but I added some additional fusible adhesive and stitched around the edges.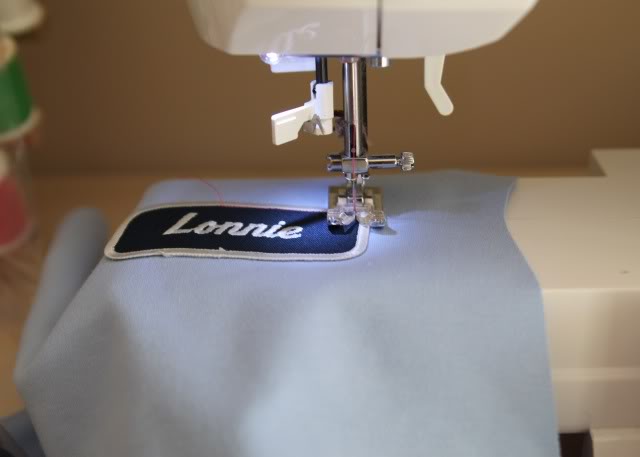 Thanks to "Lonnie", wherever you are, for passing the torch…or wrench.