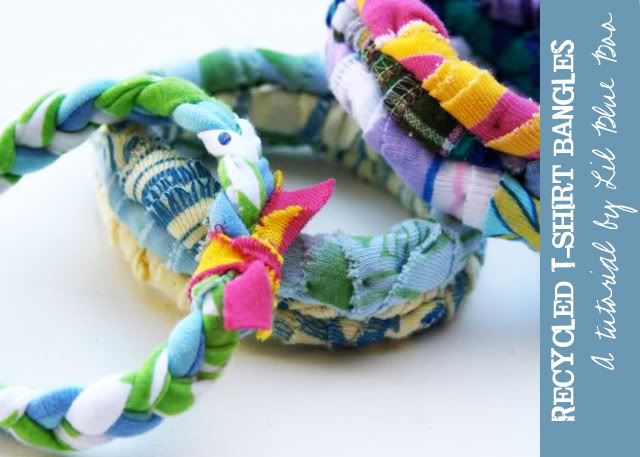 I've got a LOT of scraps. So I'm always trying to come up with a way to use them. I made a few fabric bangles. For the larger bangles, I used Vanessa's (from V&Co) tutorial (which you can find here). I used a bunch of different weight knits for a "wonky" effect. The braided bangle I made with the steps outlined below.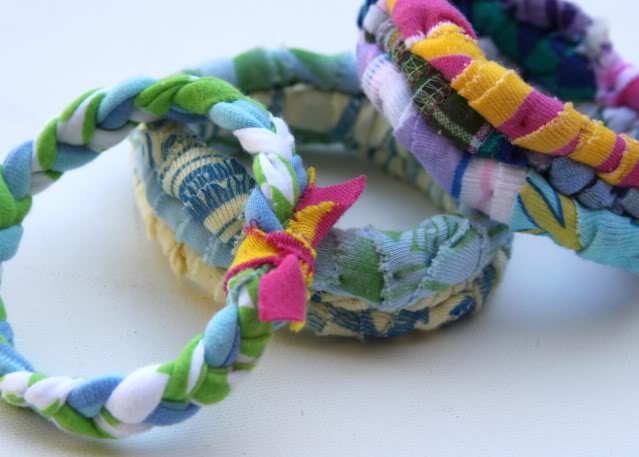 I used spandex knit leftovers that would curl and cut three long pieces:
Since I didn't have a clipboard (like we used in high school to make friendship bracelets), I attached the three pieces to my shoe using a safety pin. Then I braided all three together: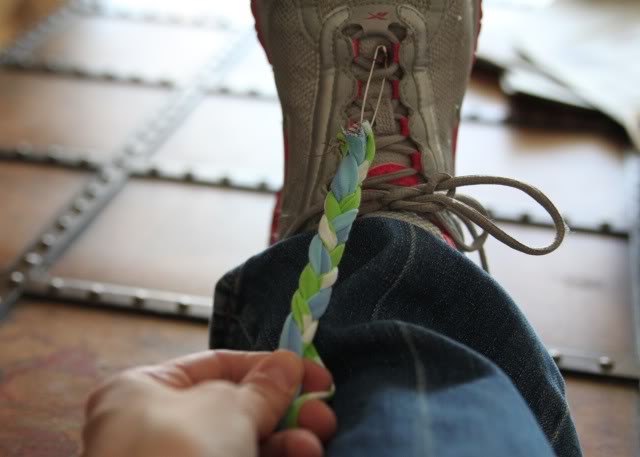 I created a loop large enough for wrist to fit into (the spandex will stretch) and sewed the two pieces together making sure to sew through each strand. Then I cut off the excess.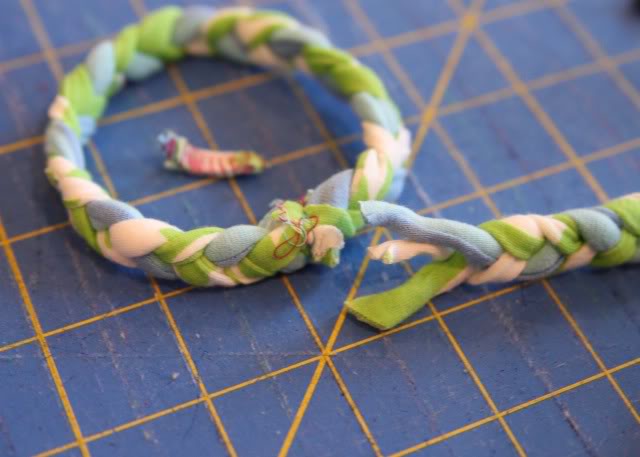 Lastly I took a contrasting piece of knit and tied it around to hide the stitching.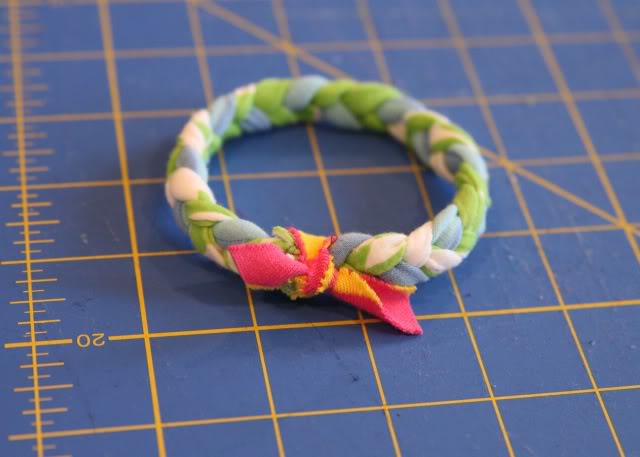 Mix-matched upcycled / recycled t-shirt bangles!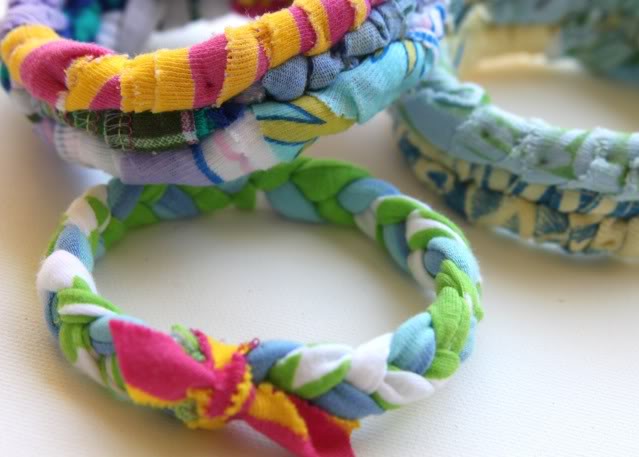 Wear one at a time or wear a few at a time like I did below: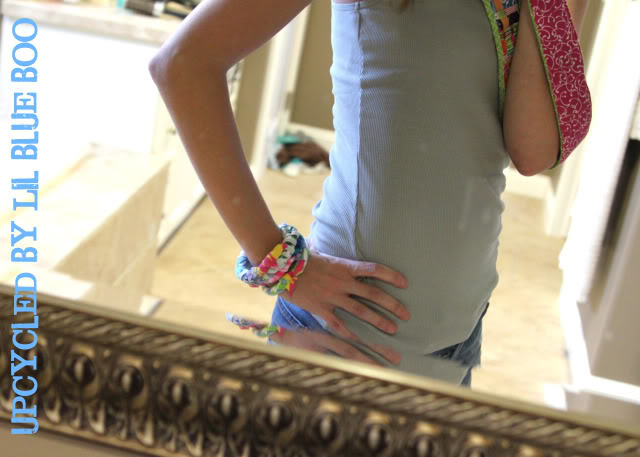 P.S. It is really hard to get a photo of a bracelet with a pile of laundry on the floor…..my camera kept focusing on the pile, not the bangle. Keeping it real…..yes, my bathroom is a mess.
Hope you are having a great weekend! I had two Lil Blue Boo Studio "drop ins" today for some custom clothes. My customer/designer Mia combined three shirts and some trim to make a custom, upcycled tank. I LOVE "drop ins" to my studio. Look how proud she looks! I made zero design choices…..she picked out everything.
Also….I have a 3-day listing up: LOVE HOO YOU ARE! 100% of net proceeds go to the Down Syndrome Association of Delaware as part of Team Anna's Bananas goal! The shirt was donated by a customer Julie (picked out by her daughters). Anna is one of my favorite (out of many….ok, all are my favorite) little fashionista's and since I can't make it to Delaware to walk: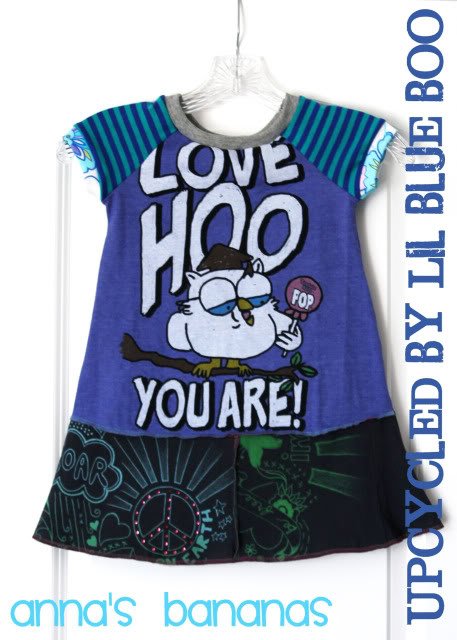 Hope you had a great weekend!