…literally. Here's a small distressed Lil Blue Boo sign I made using a small canvas and spray paint. So easy to do….and endless possibilities: an old sign for your kitchen, a large piece of artwork, a sign for a booth at a boutique, or even a personalized "shabby chic" name plate for a kids room.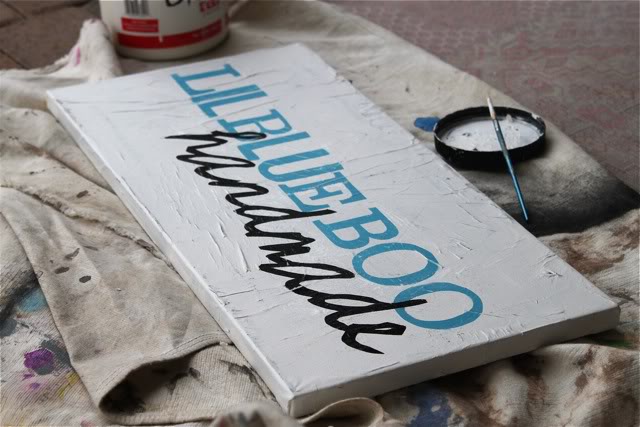 I used the same technique as I used for this sign (click on the image to see the full tutorial):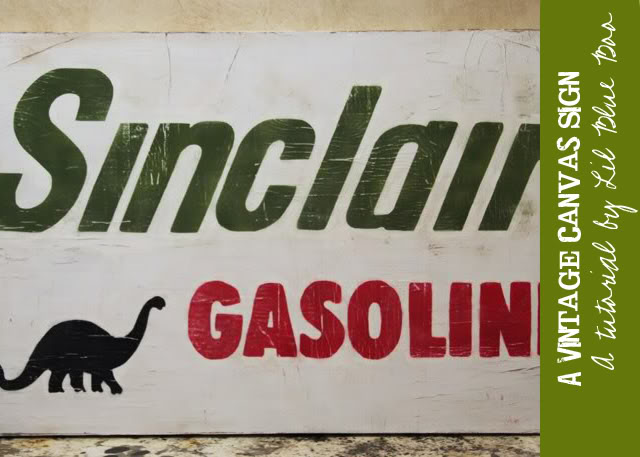 I use just a basic collage layering process of newspaper or old phone books (a good way to recycle too!) so you have something to flake and distress on top of the canvas. This layer I painted white once it was dry: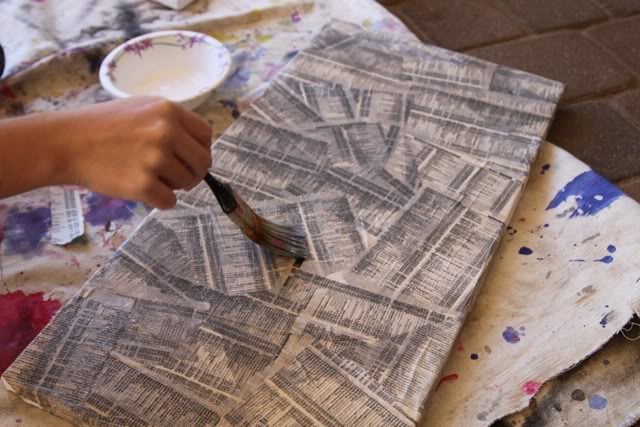 I use a razor blade, Cricut or Silhouette cutter you can cut ordinary Contac paper or adhesive shelf paper to make a stencil. First, I spray painted the "Lil Blue Boo":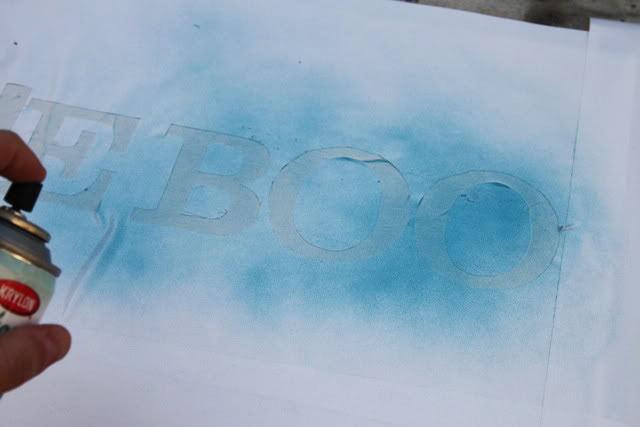 Next, I spray painted the "handmade":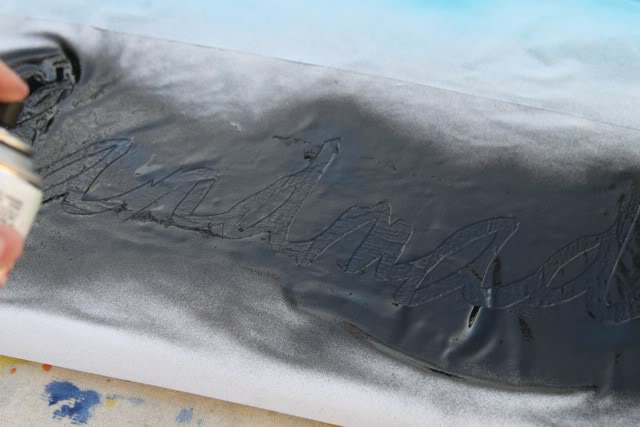 Here is the sign in use at our Christmas boutique!