I made it through to the second week of Project Run and Play! There is some tough competition! (click here to see last week's challenge) This week's challenge was to take the Leila and Ben Sweet Dress pattern and reinterpret it. I love the simple, basic lines of the Sweet Dress pattern….it's always been one of my favorites. Using some vintage trim and a braided leather headband as my inspiration, I made a bohemian peasant dress: The Li'l Boho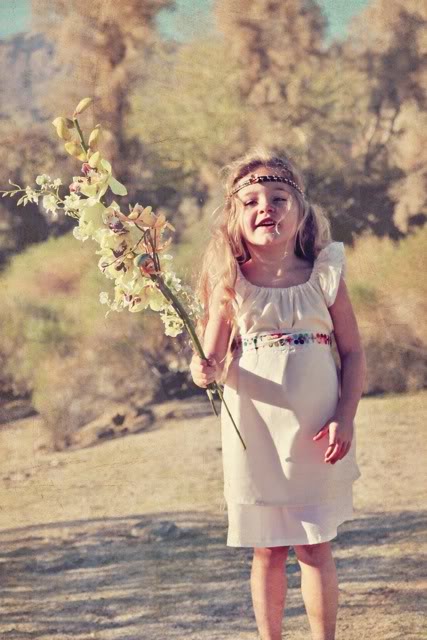 The Li'l Boho Dress is a two-layer dress with the bottom layer peeking out from underneath. The color palette is muted using 2 tones of ecofriendly, organic cotton. I altered and recut the sleeves to be a delicate double flutter.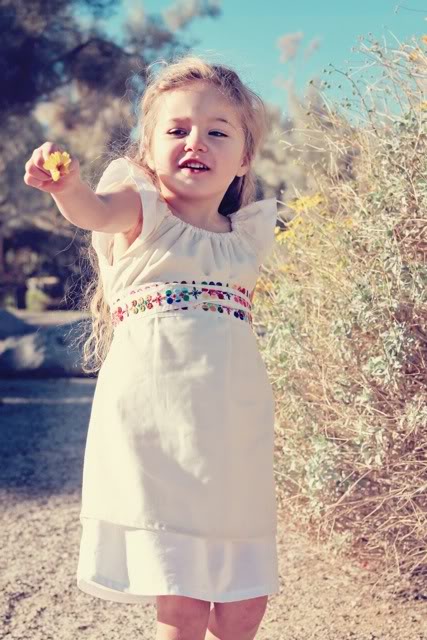 I added a slightly frayed, embroidered vintage trim to the front that double wraps to tie in the back, creating an empire waist.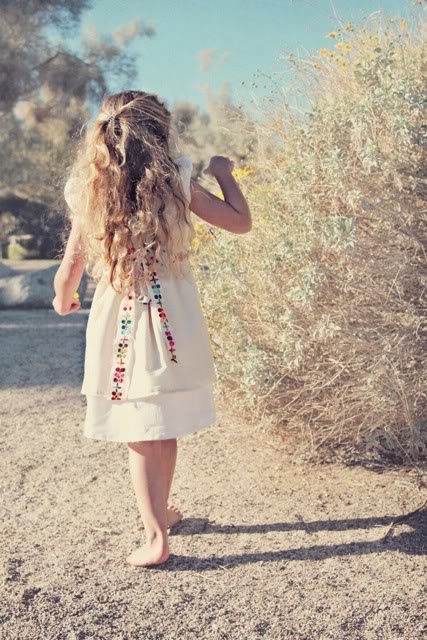 Our desert setting was a perfect location for a carefree, barefoot photo shoot.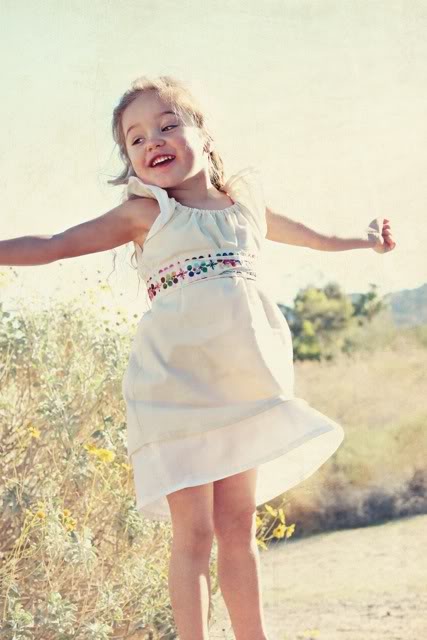 The Li'l Boho dress represents a free, independent, and spiritual little girl: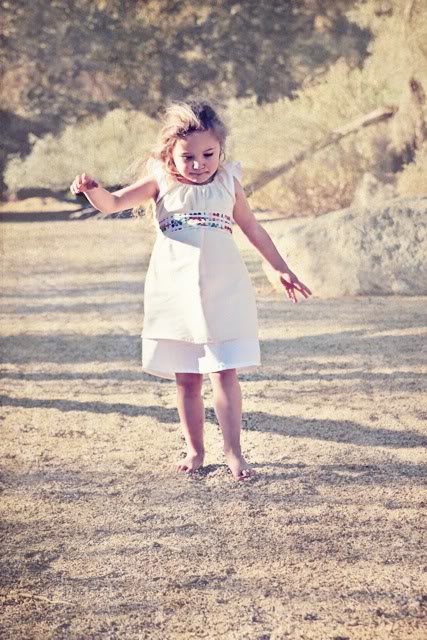 I love this photo….it looks like she's getting ready to cast a spell 🙂