Boo's favorite princess is Cinderella…..but Ariel is a close second. Her doll Li'l Sally has a Cinderella dress we made for her but Li'l Sally needed a mermaid outfit too! Here's how we made the mermaid tail and you can even download the pattern template at the bottom of the post. This is a super simple project…..even if you've never sewn before!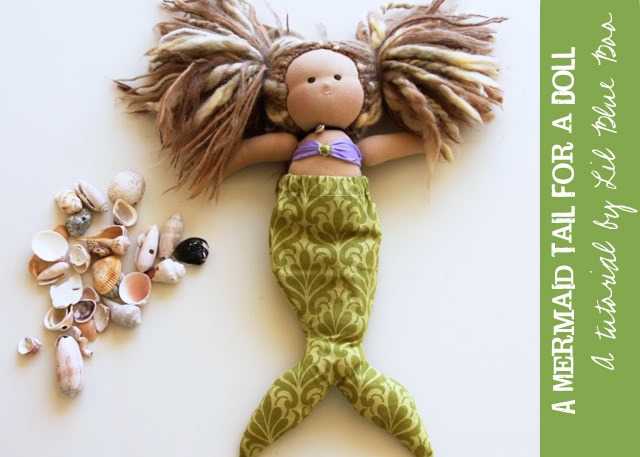 Step 1: Download and print out the template and use it to cut out two pieces for the front and the back of the tail: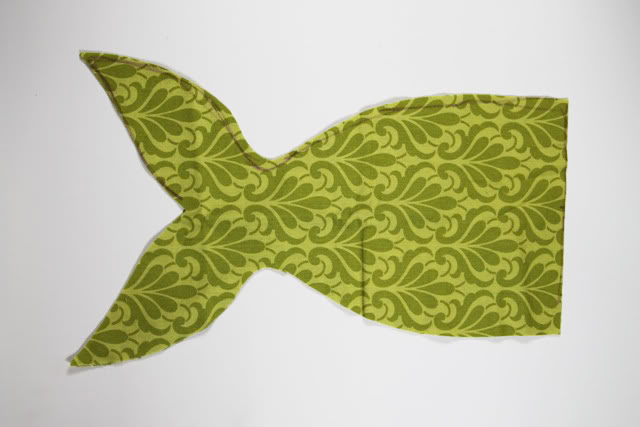 The template will work for several types of dolls. For skinnier dolls you might need to reduce the width slightly…just check that the doll looks like a reasonable fit: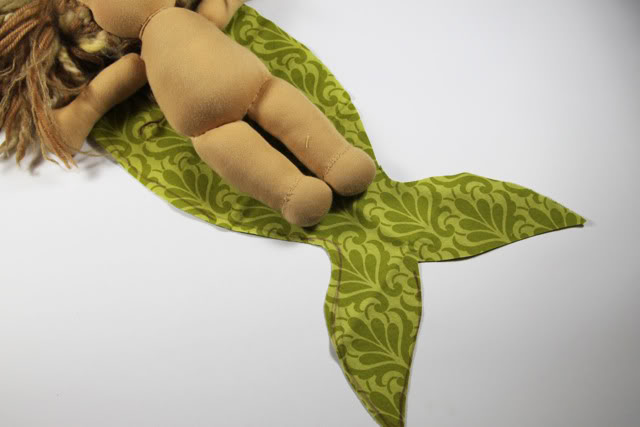 Step 2: Place your tail pieces right sides together and sew the sides and bottom closed using a 3/8″ seam.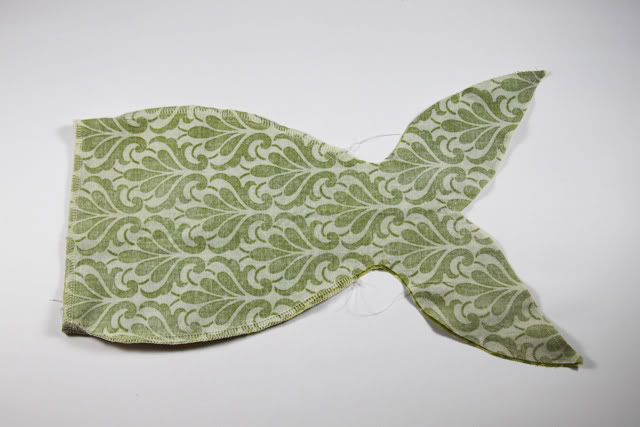 Step 3: Place the tail on the doll and fold the waist down to the correct length (so the top of the tail hits the lower chest):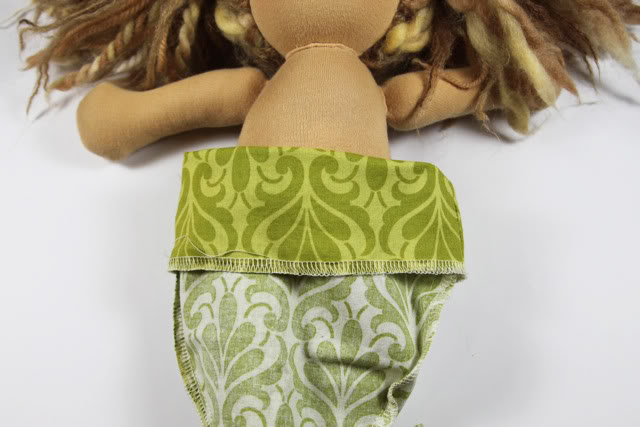 Step 4: Sew 3/4″ down from the top of the tail, leaving a 1″ gap, wide enough to thread elastic through: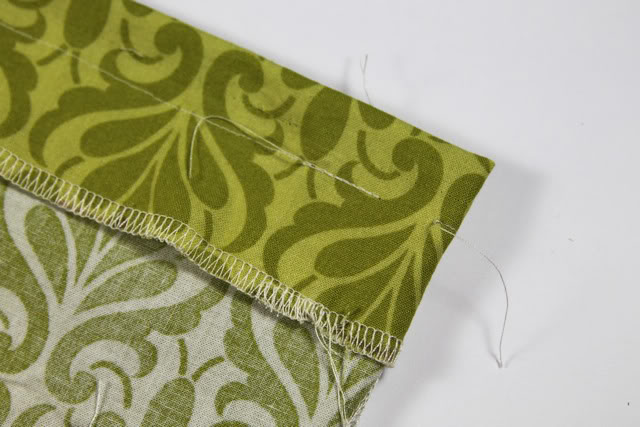 Step 5: Cut a 1/2″ piece of elastic long enough to fit around the doll's waist….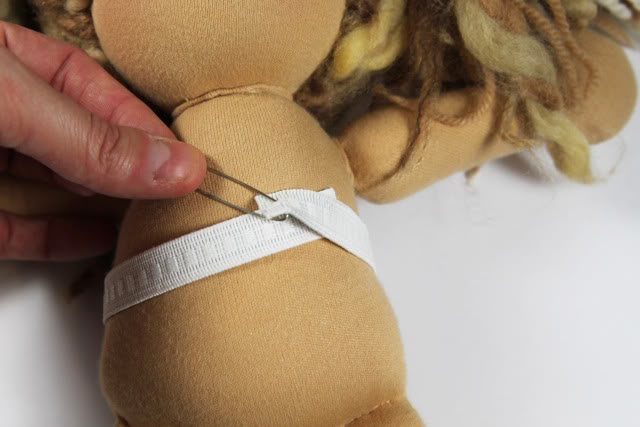 ….and use a safety pin to thread it through the casing: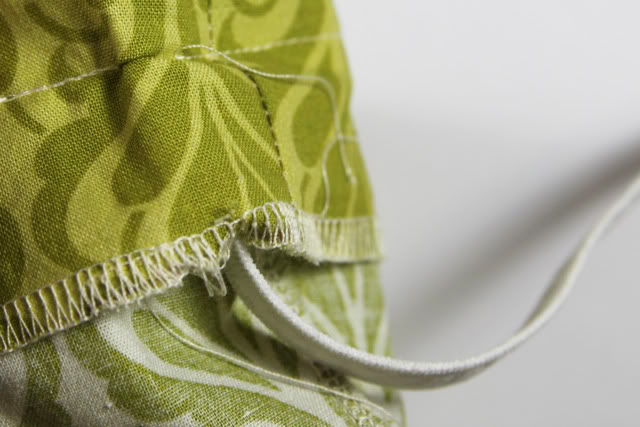 Sew the elastic closed at the two ends and then sew the casing closed: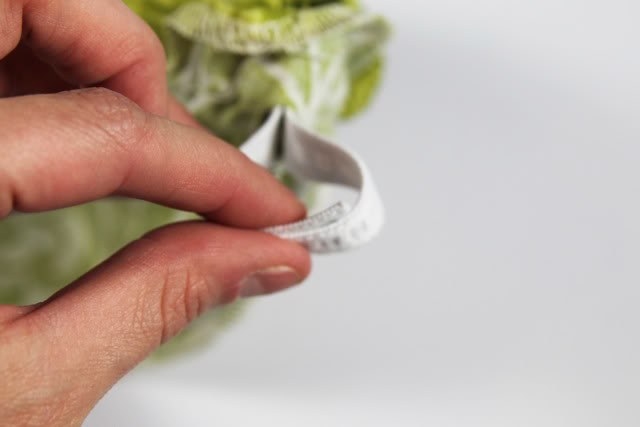 Step 6: Stuff the tail with poly fil….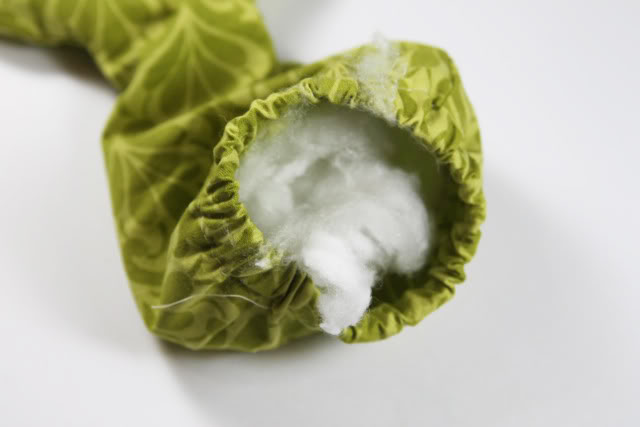 ….so it's nice and plump:
A finished mermaid tail!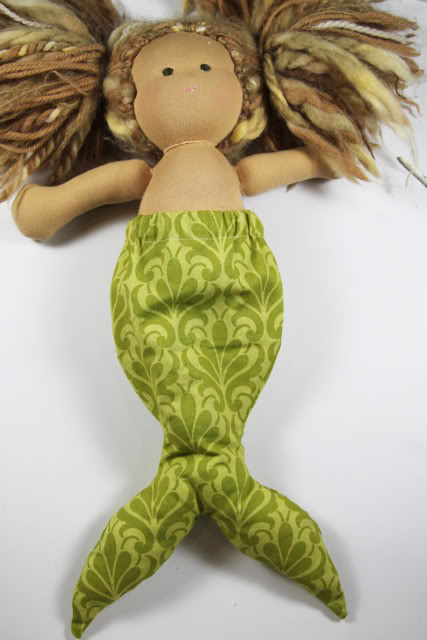 We made Li'l Sally a simple bandeau top with a strip of knit fabric and cinched in in the center with another scrap. Boo made the little miniature shell necklace for her: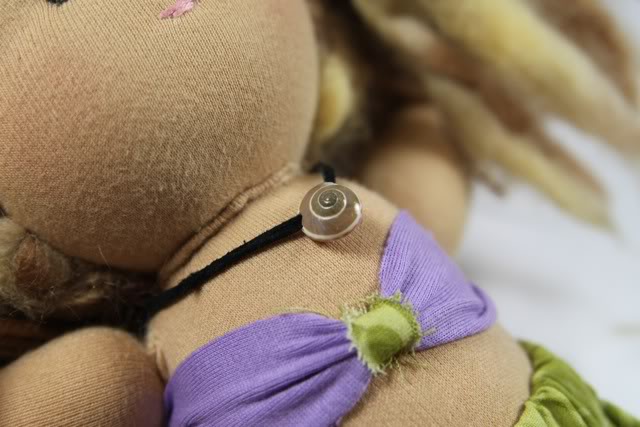 "I love Li'l Sally as a mermaid! Can we make one for ME now?"