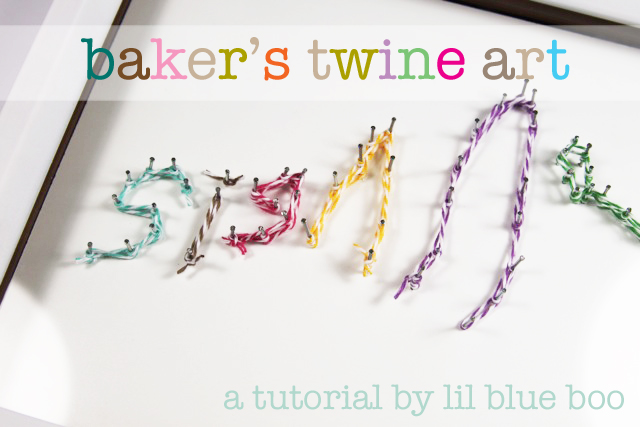 I recently came across Debbie Smyth's art on Pinterest…..and was floored. It is AMaZinG. She draws with thread. I would LOVE to own one of these pieces!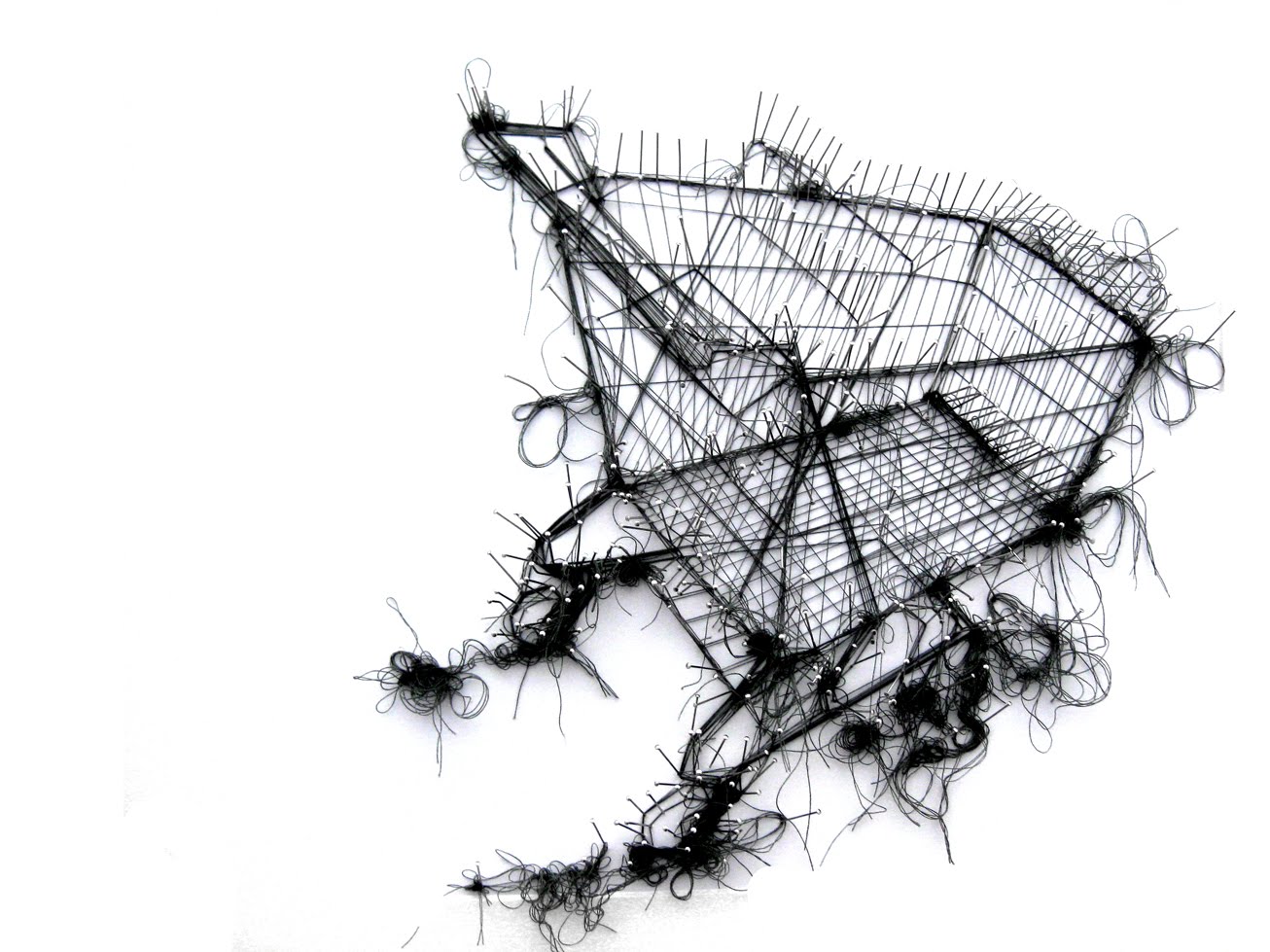 Photo source Debbie Smyth
Photo source Debbie Smyth
I have all this beautiful baker's twine (from the Twinery) and decided to try some thread art myself: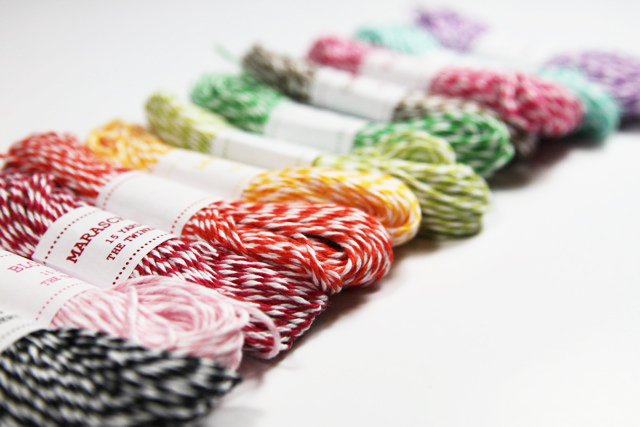 I found this paper where Boo wrote her full name "Sienna" for the first time last year: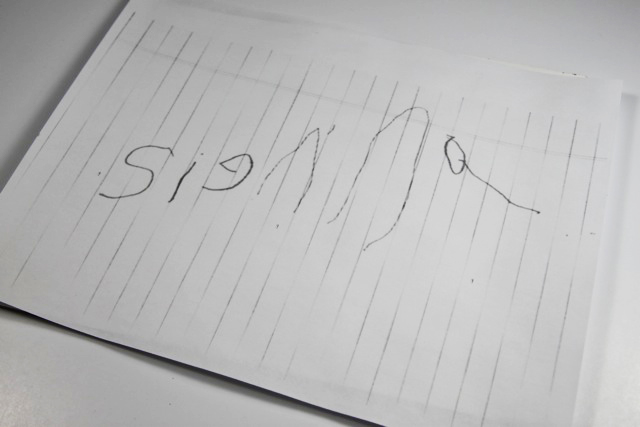 ….and made it into artwork using twine: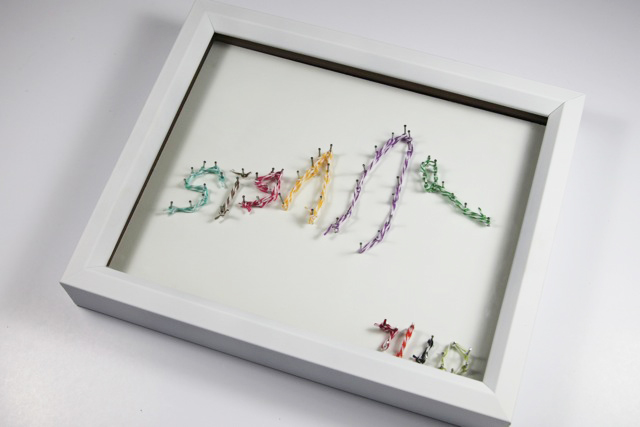 These shadow boxes are on clearance at Michael's right now for $5: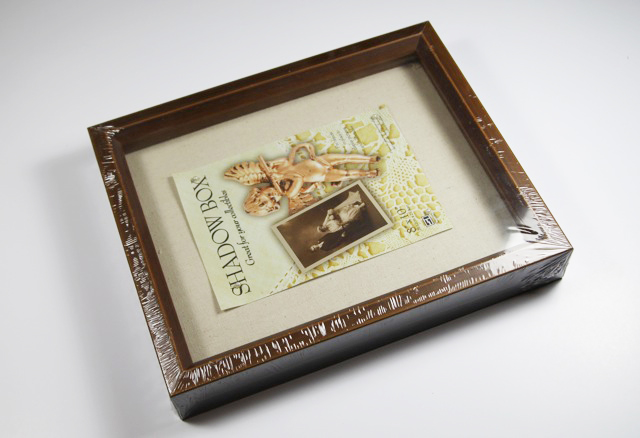 I used white spray paint to cover the brown frame: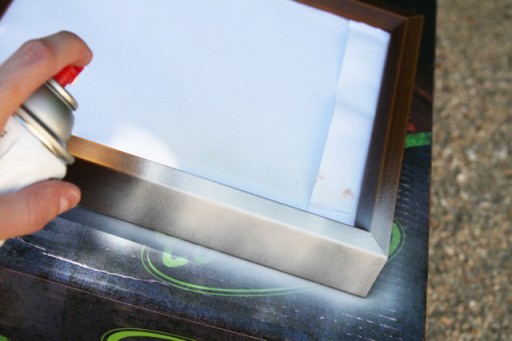 I took out the foam back of the shadow box and replaced it with an 8″x10″ piece of hardboard: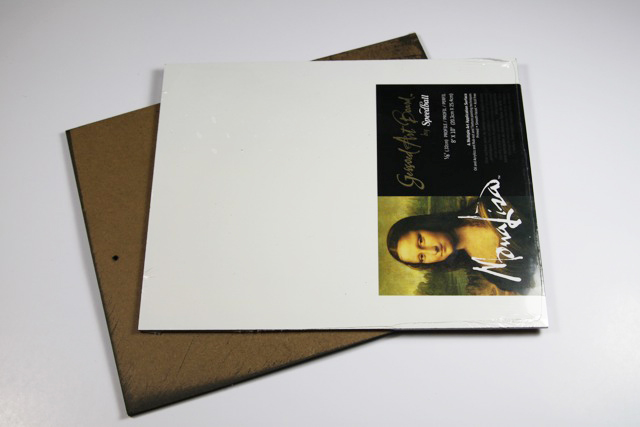 I marked dots on Boo's letters at every twist, curve and turn: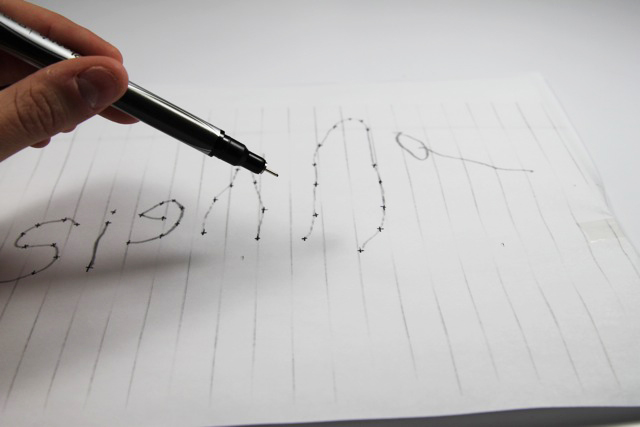 I taped the paper to the top of the hard board and nailed a 3/4″ brad nail into each dot: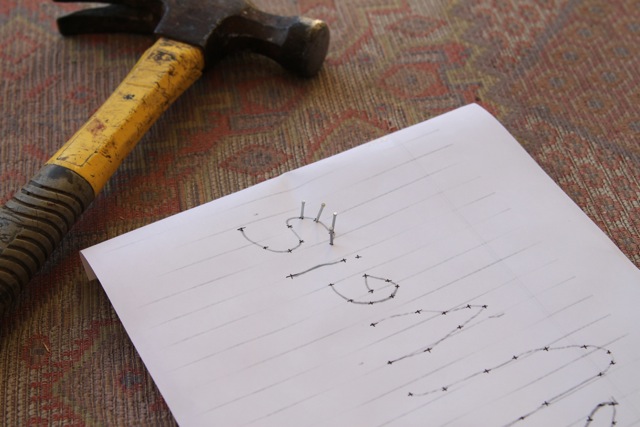 Lots o' nails: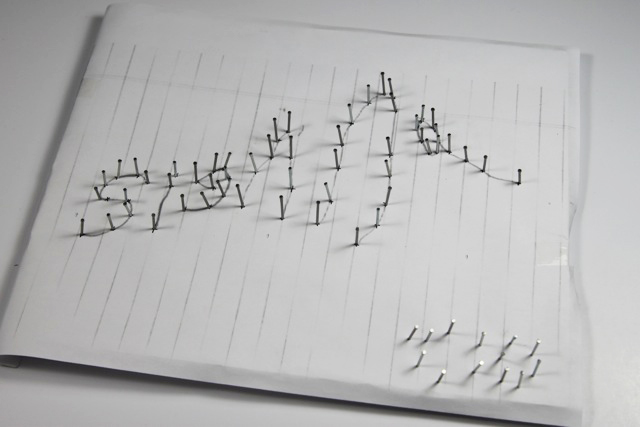 Once all the nails were in place I carefully pulled off the paper: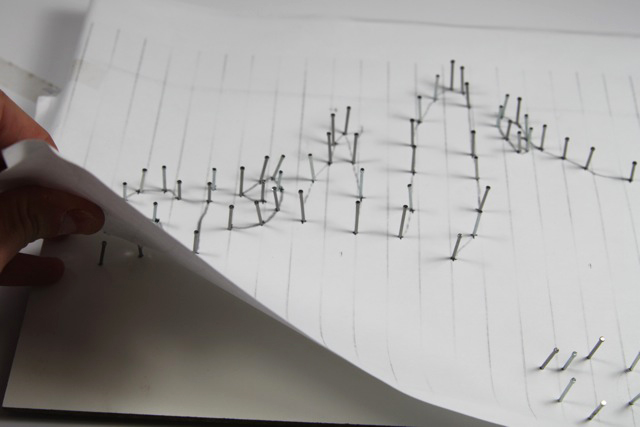 Then I took baker's twine, knotted it around one nail and then started to wind and loop the twine back and forth around the nails to form each letter: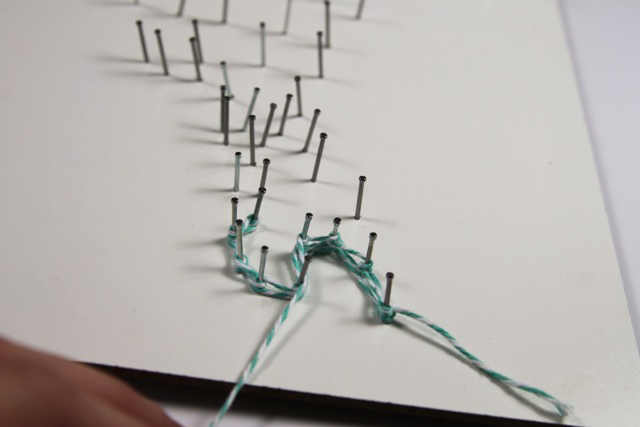 I used different colors to make it more whimsical: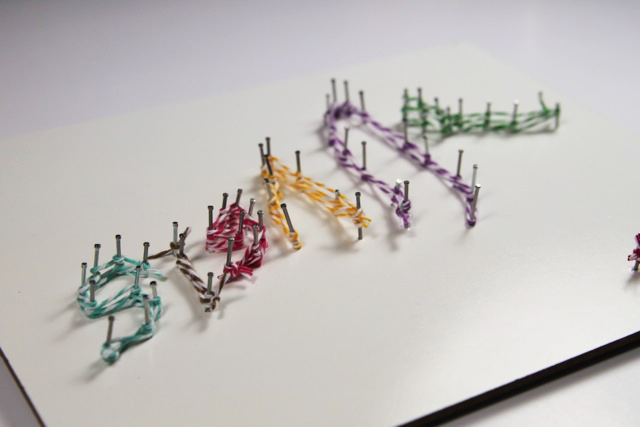 Boo is much better at writing her name now but still gets her "e" backwards every once in a while. This writing was from a year ago and it is forever sculpted in thread: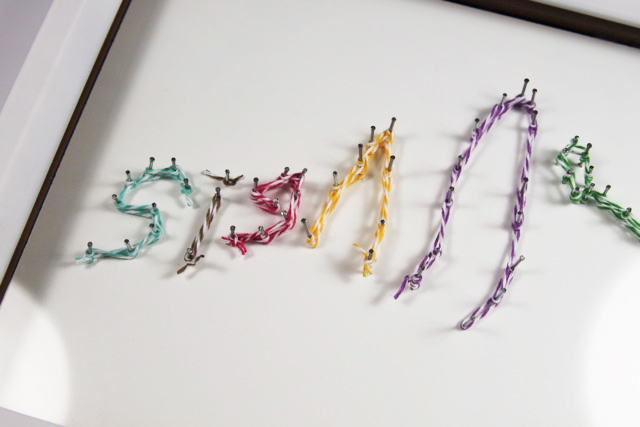 Father's Day is coming up! How about some baker's twine art made from one of your child's drawings!