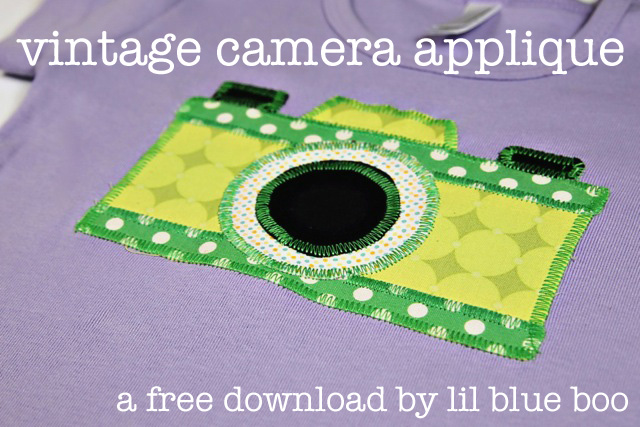 Since bringing out my dad's old film Nikon last weekend I've been thinking about making Boo a new camera shirt.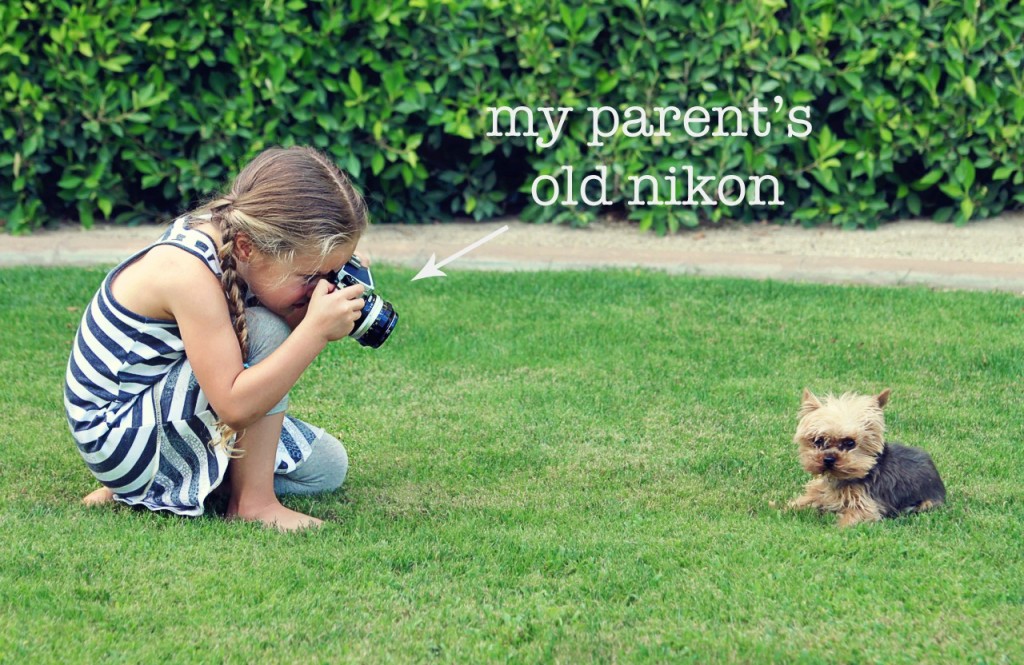 Here's what I came up with! You can click the image below to download the PDF template to make one for yourself if you like: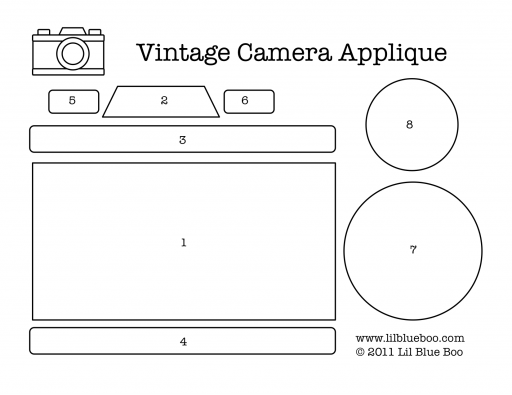 I printed off my template: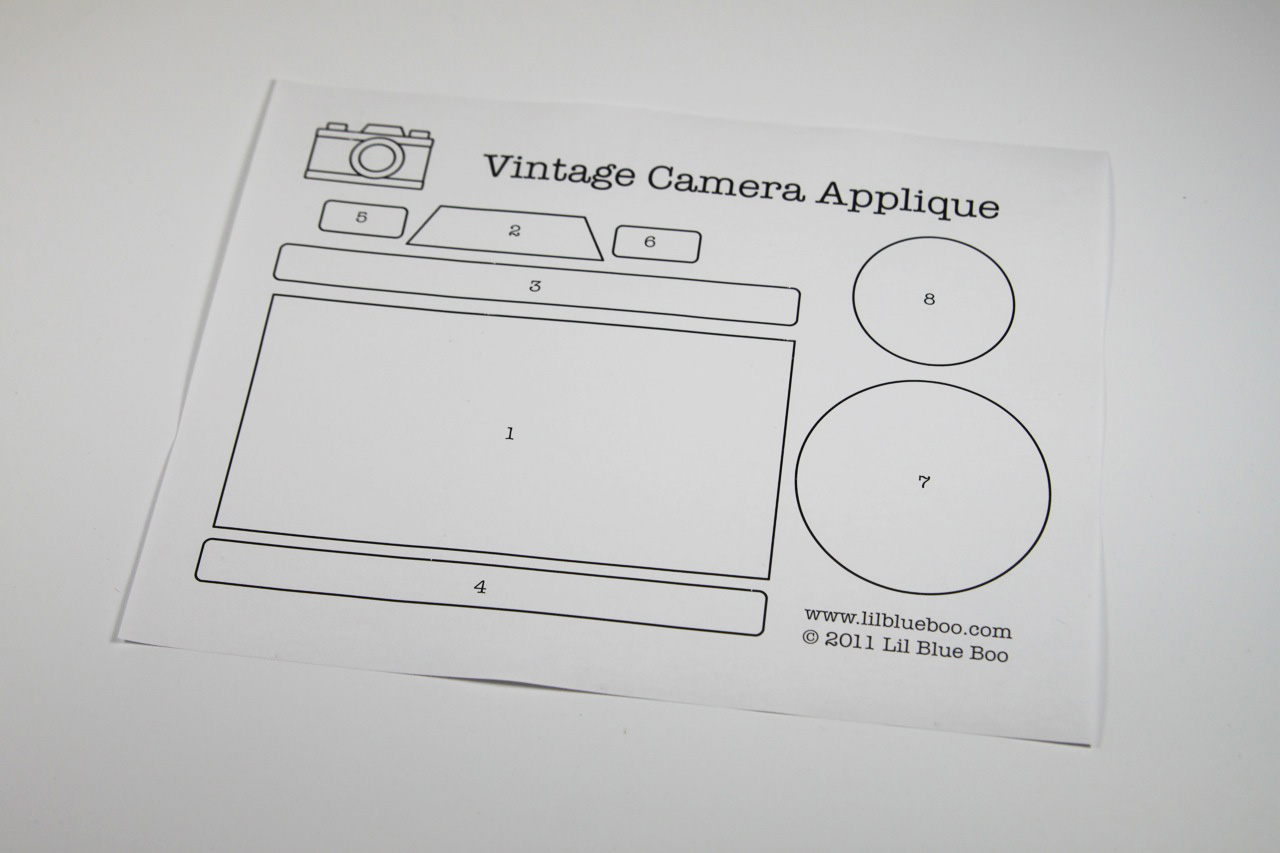 I ironed Pellon Wunder Under to the backside of several different fabrics…..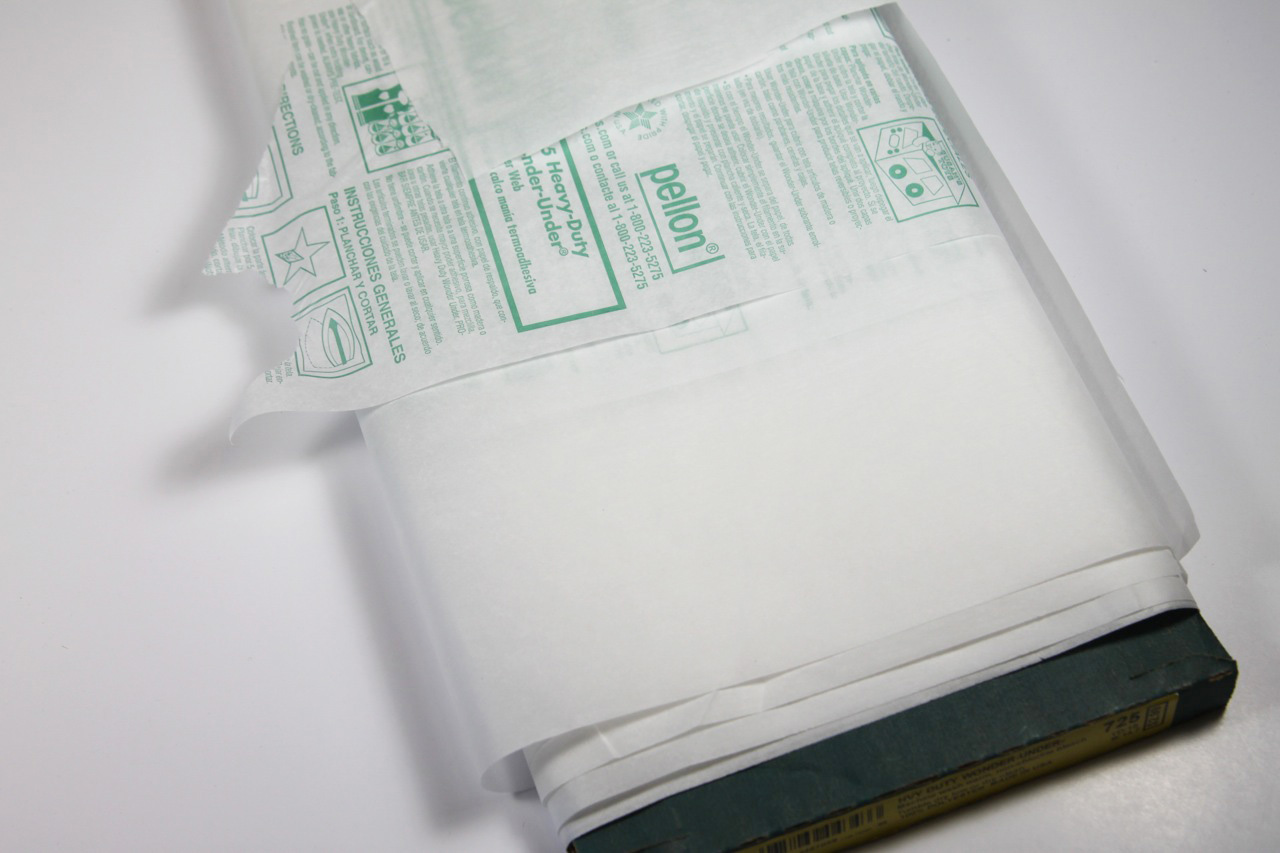 …….and cut out my pieces:
The pieces are numbered on the template…..that is the order that I placed them on a shirt. Then I fused the Wonder-Under to the shirt by ironing it: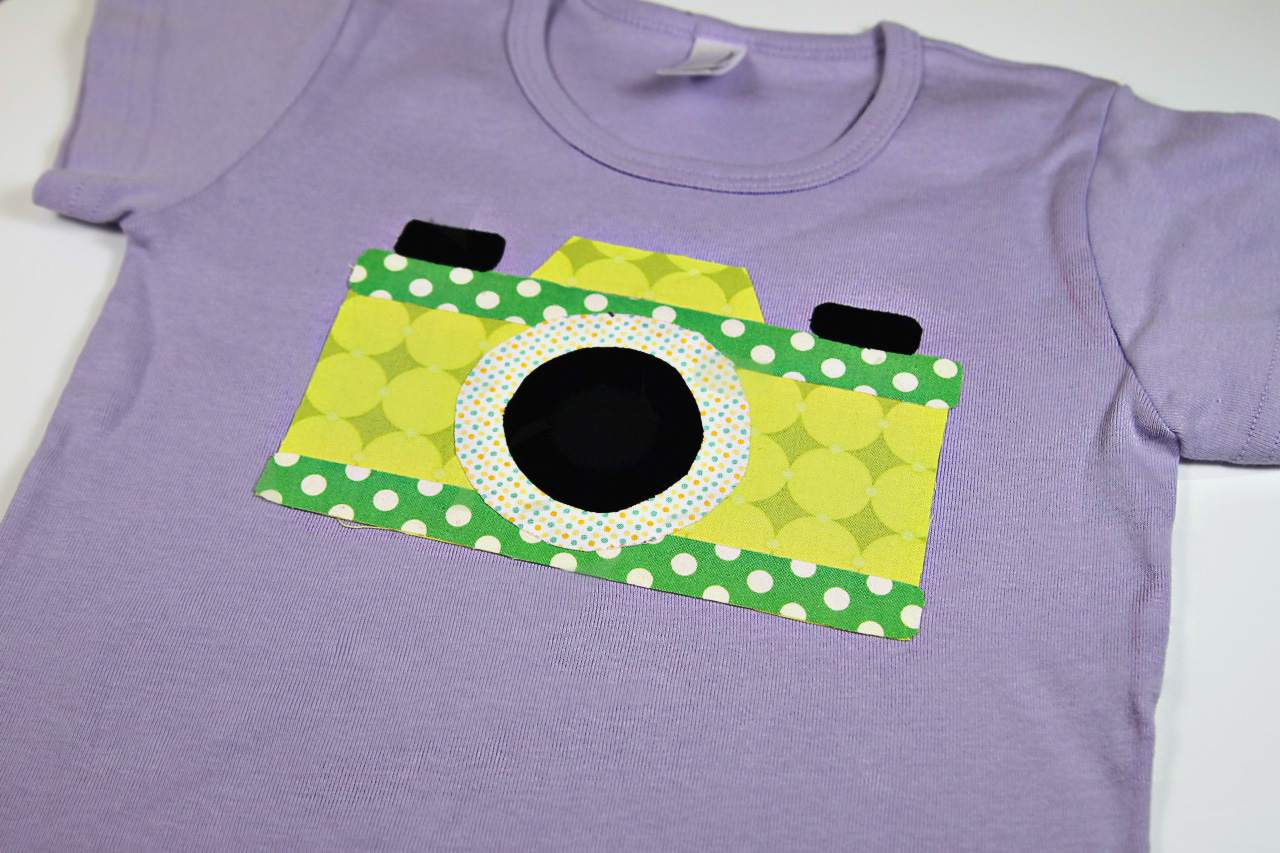 I used a zig zag stitch on every exposed raw edge of the applique: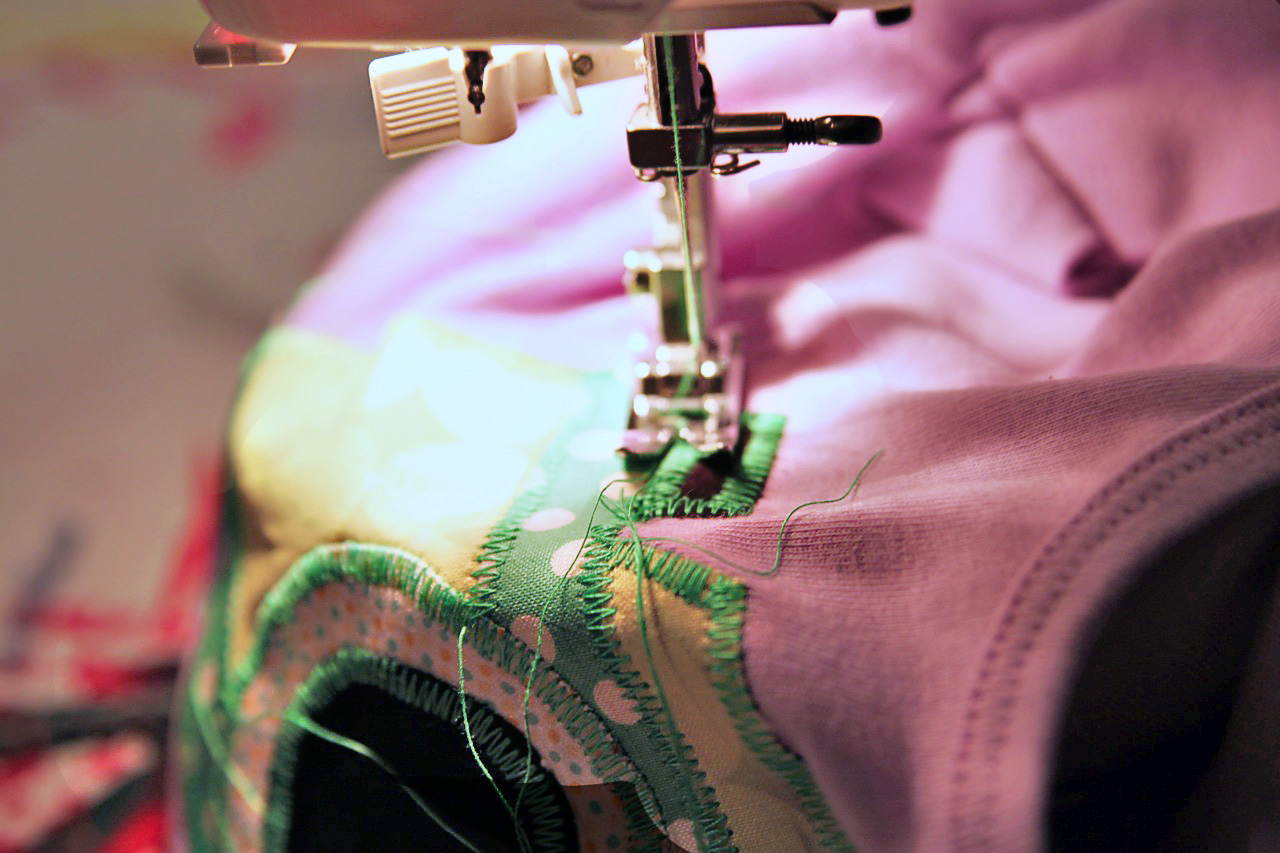 A finished vintage camera tee!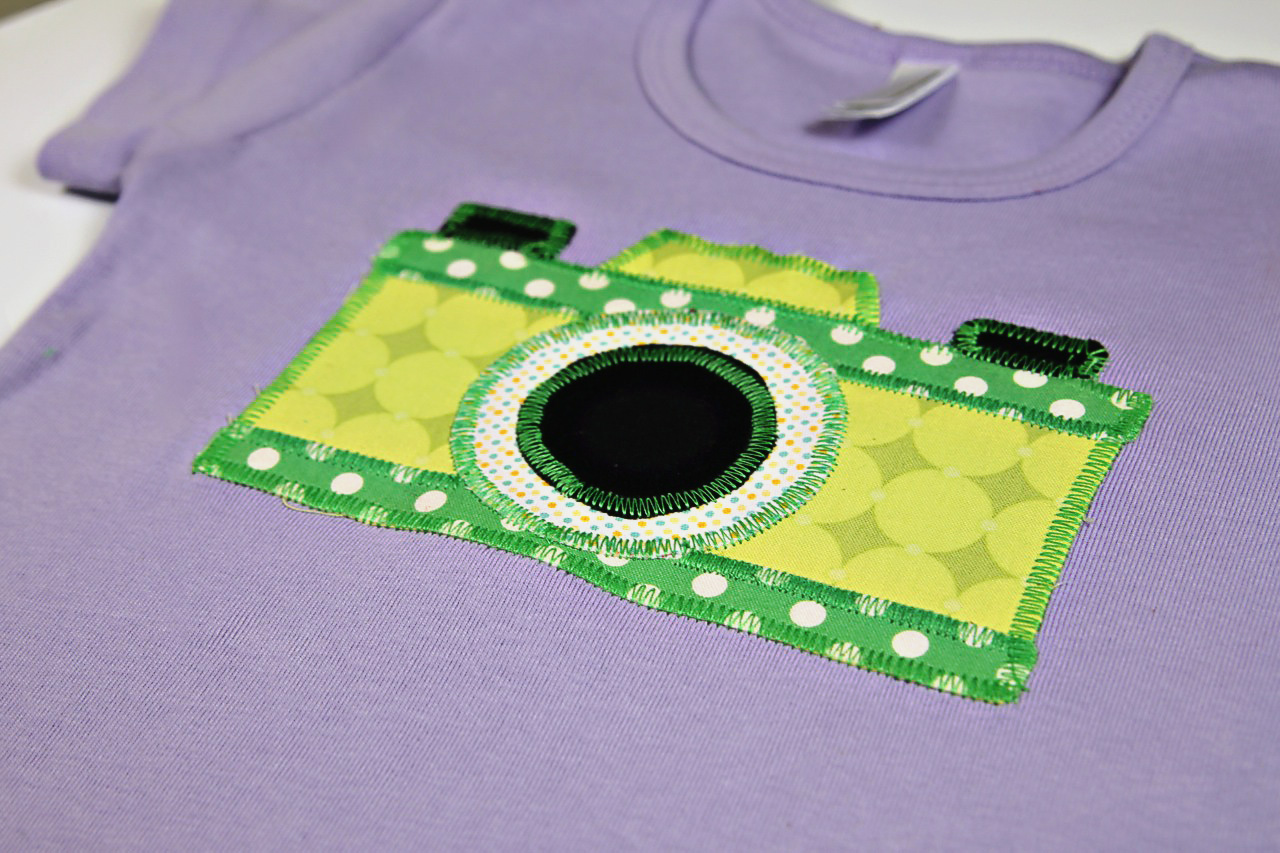 Here's another post with a more complete tutorial on applique: