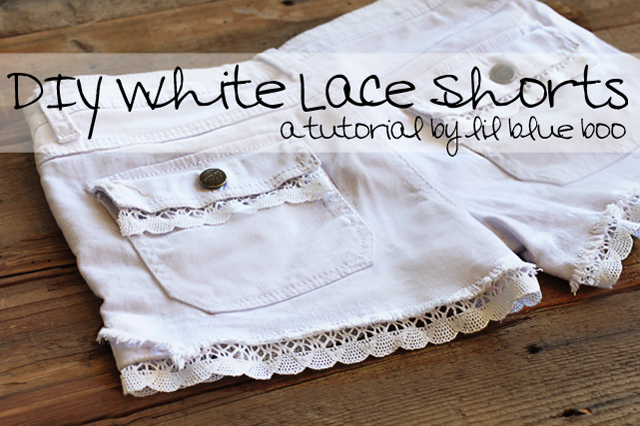 I saw these white lace shorts on Honestly WTF and loved them so much but wanted to make more of an everyday pair. To make mine I took a pair of white jean shorts I bought for our beach trip ($19 from Target) and some plain white crochet lace trim: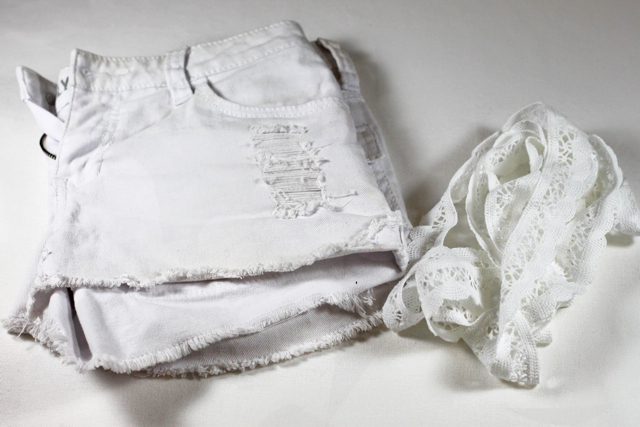 I turned the shorts inside out and starting at the inseam stitched the trim all the way around the bottom edge: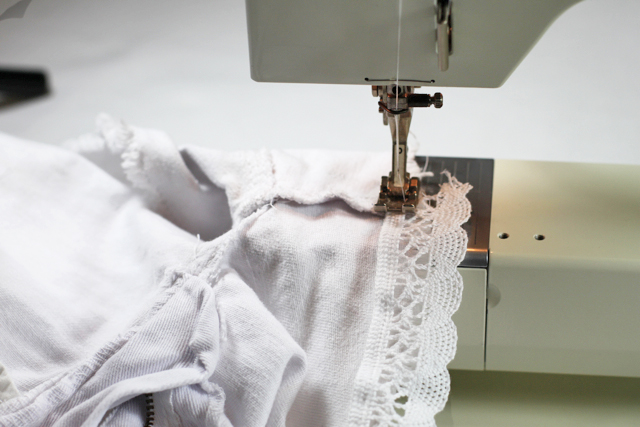 I cut the trim so it overlapped the place where I started and stitched back and forth a few times: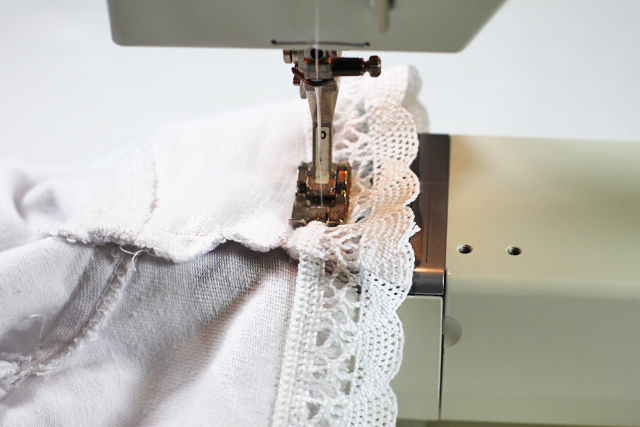 I even added some lace to the back pocket flaps: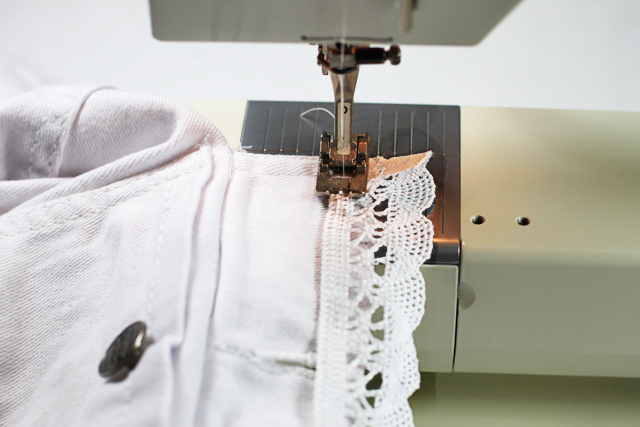 A boring white pair of jean shorts are now dainty and pretty!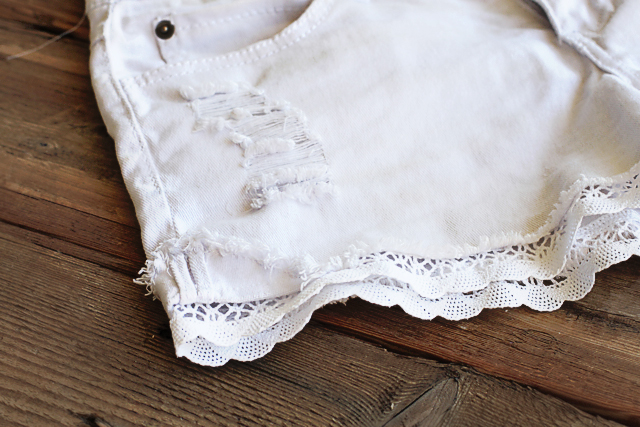 Much cuter and dressier than the ragged pair they were before! It also added about an inch to the super shortness of them.