Today I left the desert bright and early to drive into the Los Angeles Fabric District for some treasure hunting. I have a few favorite stops that I hit on almost every trip:
FIDM Scholarship Store – 919 S. Grand Ave
This place is one of my favorites by far. It sells new clothing and accessories donated by top fashion companies and all proceeds go to FIDM scholarships. This is the best place to stock up on $1 a yard fabric, $1 accessories and inexpensive grab bags of buttons and trim. It was named "Best Boutique/Store in L.A." by the readers of Downtown News.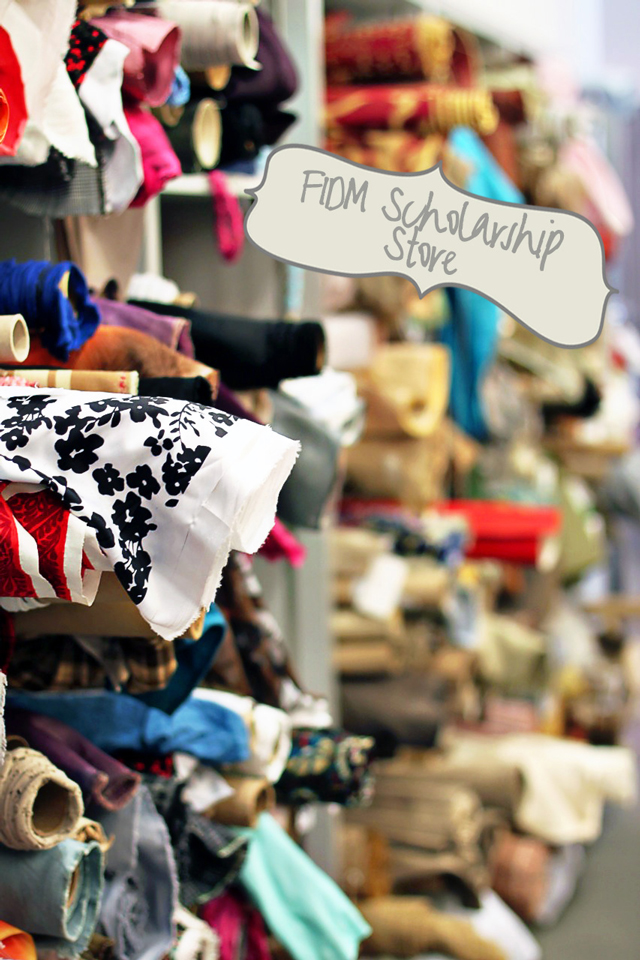 Angel Textiles – 846 S. Maple Avenue
I found this place by accident last year. It's a little hole-in-the-wall place but the prices rock. They have some cool leather pieces too if you are making handbags, jewelry etc. Cash and large quantities will help you negotiate.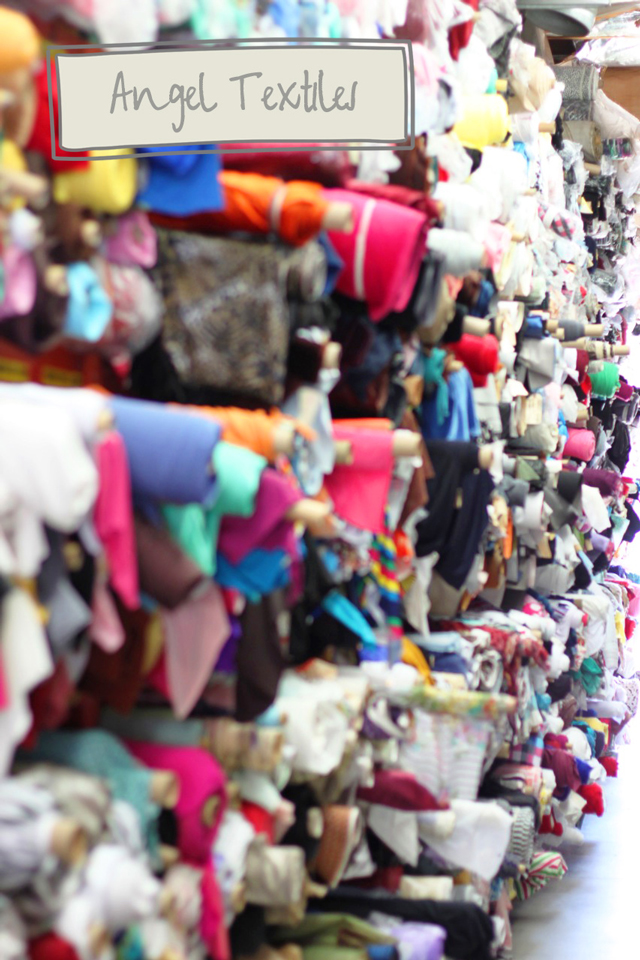 Michael Levine – 920 Maple Ave
I love stopping by Michael Levine because of the huge selection of woven fabrics and notions. It consists of three stores: the main store, the home decor store, and the Loft. They have a huge selection of designer wovens and fun Japanese imports. The Loft is a great place to find one-off finds and everything is priced by the pound (you can see photos from a trip last year to the Loft here). If you are buying in bulk you can ask to check out the warehouse for larger quantities: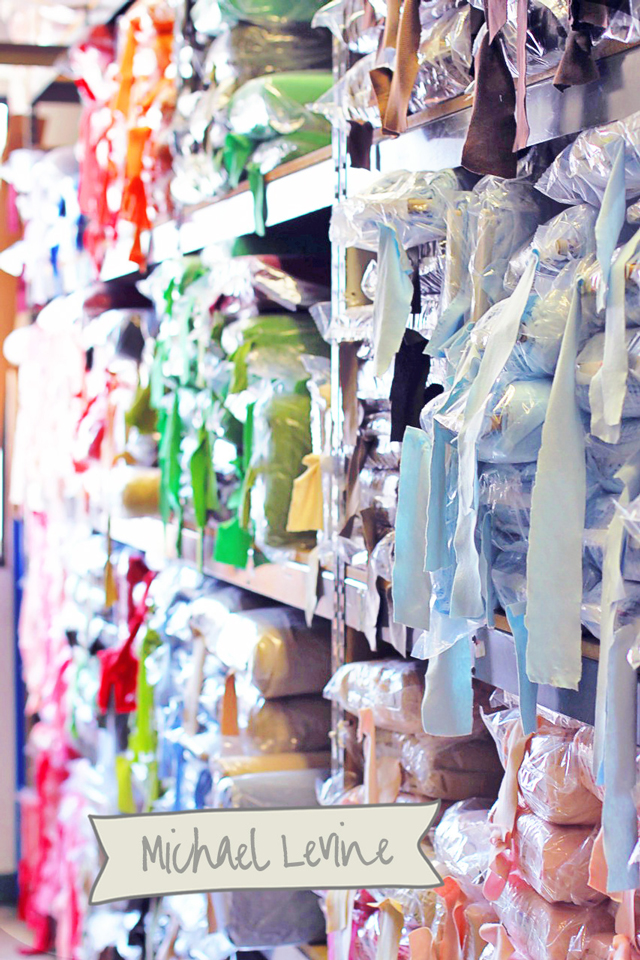 Target Trim – 629 E. 9th Street
Trim heaven. Enough said. See more photos below.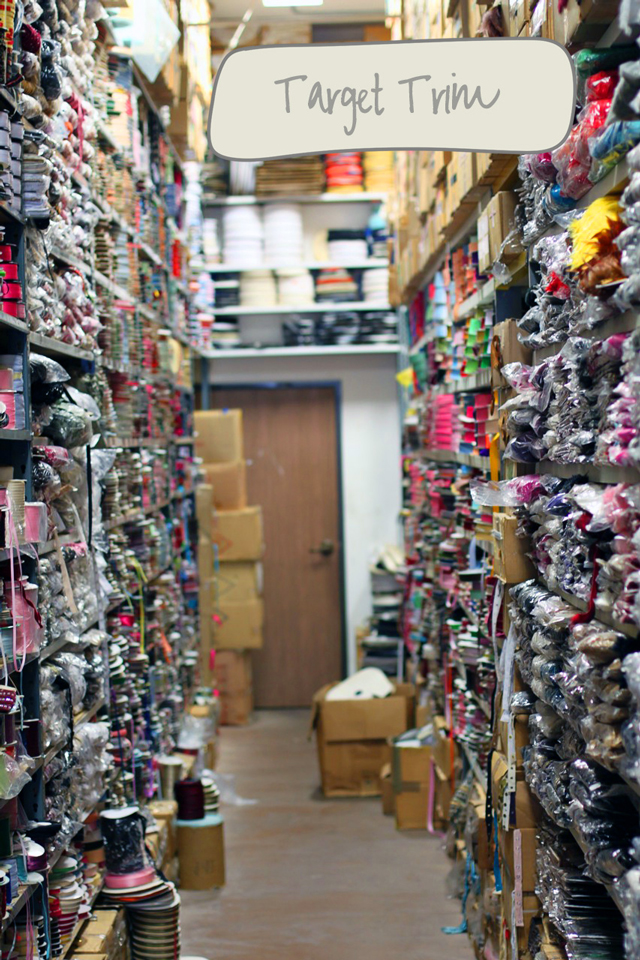 So much embroidered trim it can be very overwhelming: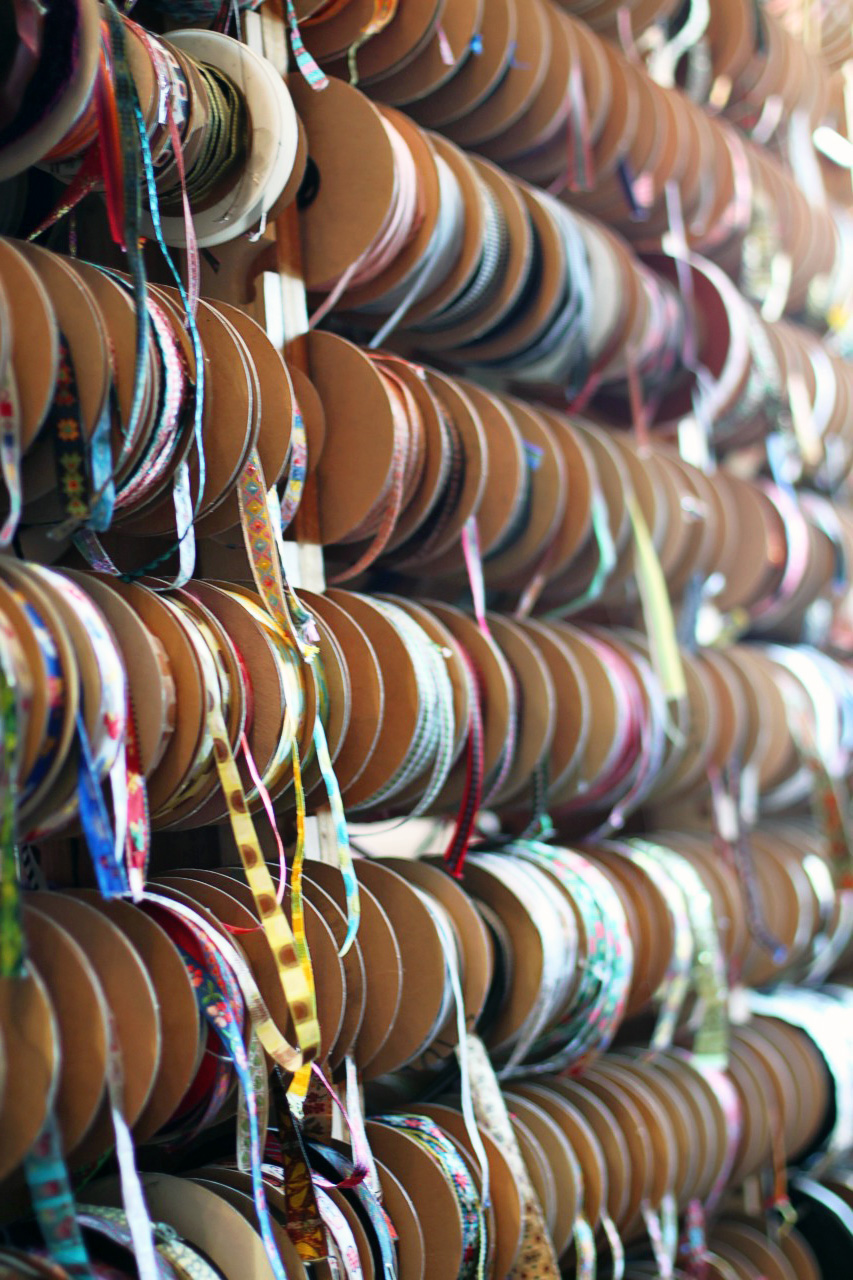 Buy by the yard or by the box…..but there's a price difference: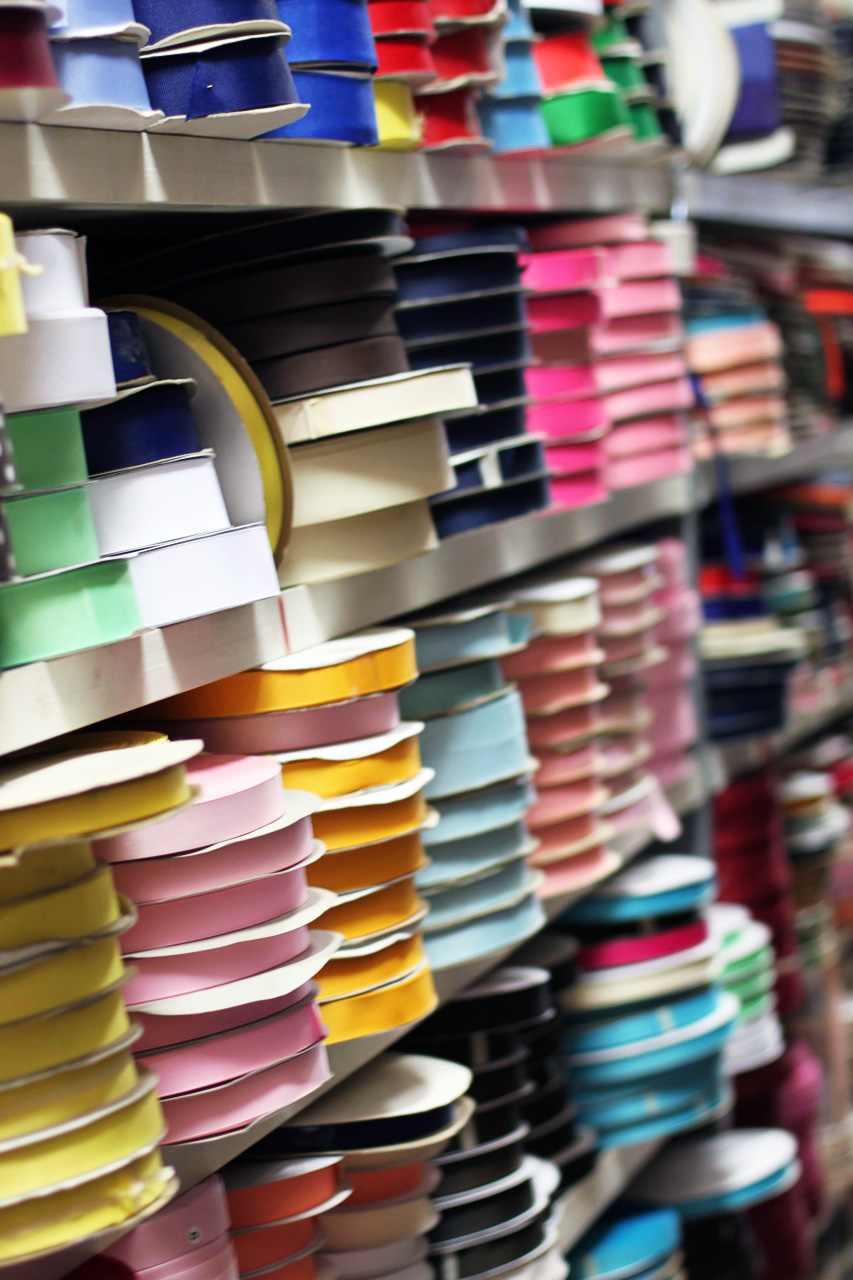 This is just the selection of FOE elastic. I couldn't even make up my mind so I told the guy to just pick out 10 rainbow colors and surprise me.