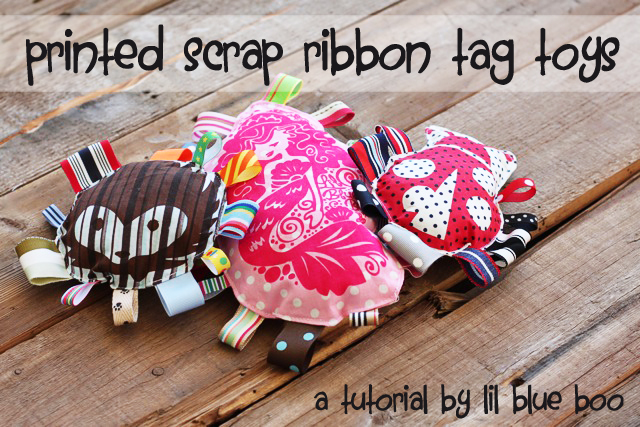 An easy toy for a baby, toddler or even a puppy! You could even make a large version for a throw pillow or "mini" versions for a baby mobile. You can use a freezer paper stencil, a screenprint, or even just a fabric stamp to make these. Just make sure to use non-toxic, ACMI AP approved water-based ink products that are made in the USA if it might go into a mouth!
Step 1: One you have a fabric print finished and ironed, place the fabric wrong sides together onto a piece of fabric for the back of the toy. Cut out the image with a 1-inch border surrounding it so that you have a front and a back: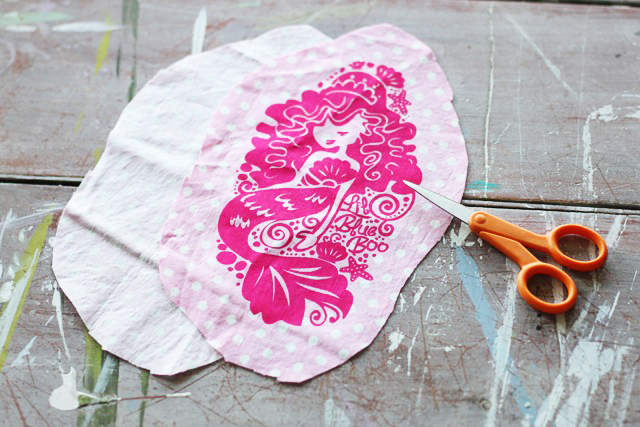 Step 2: Cut various 3″ mismatching pieces of scrap ribbon.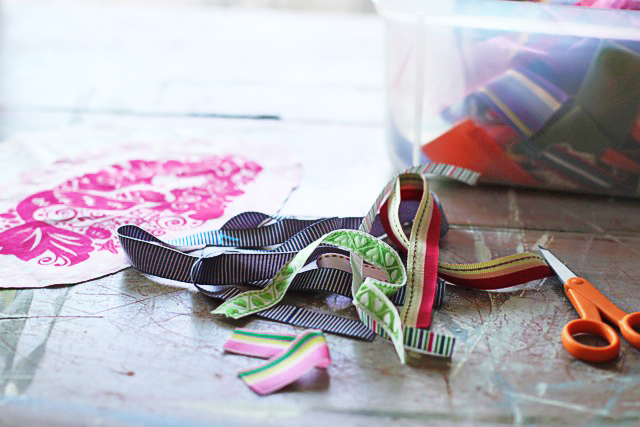 Step 3: On the front of the toy, fold each ribbon piece in half and pin in place as shown: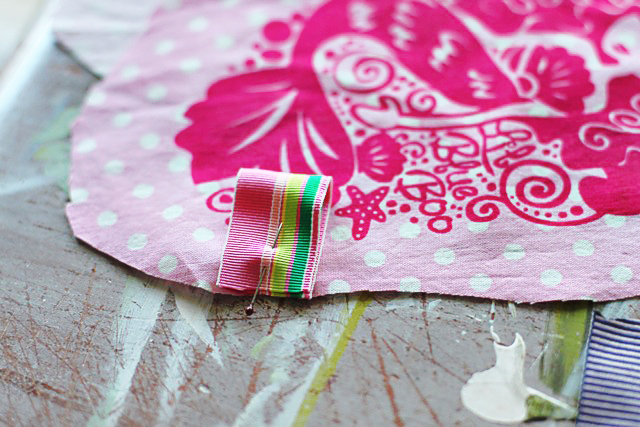 Step 4: Add as many ribbon pieces as you prefer: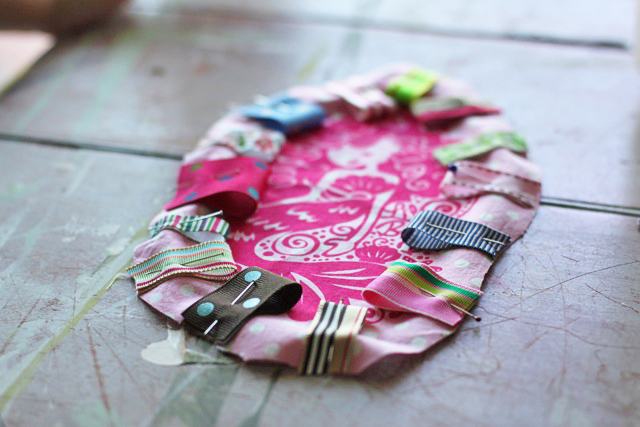 Step 5: Using a 1/4″ seam, sew all the way around the front of the toy to attach the ribbon.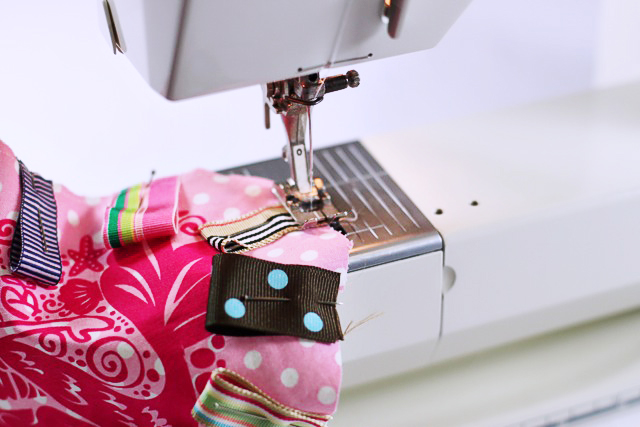 Step 6: Take out your pins and place the back of the toy face down onto the front. Sew all the way around using a 1/2″ seam and leaving a gap…..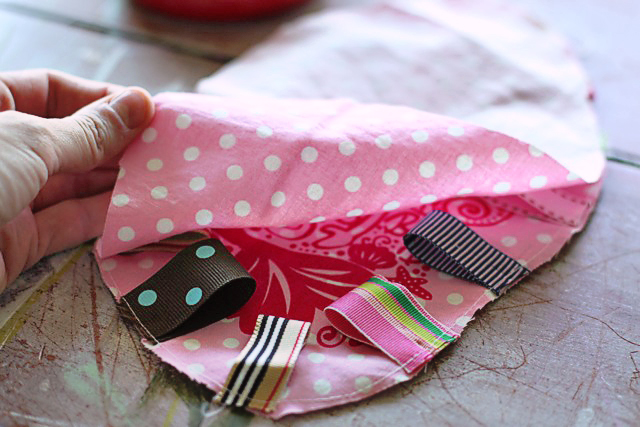 ….so that the toy can be turned right side out. (If you have curves in your design you will need to "notch" the seams before you turn it inside out so the edges look smooth)
Step 7: Top stitch all the way around the toy using an 1/8″ seam and making sure not to close the gap yet….you'll need to add stuffing: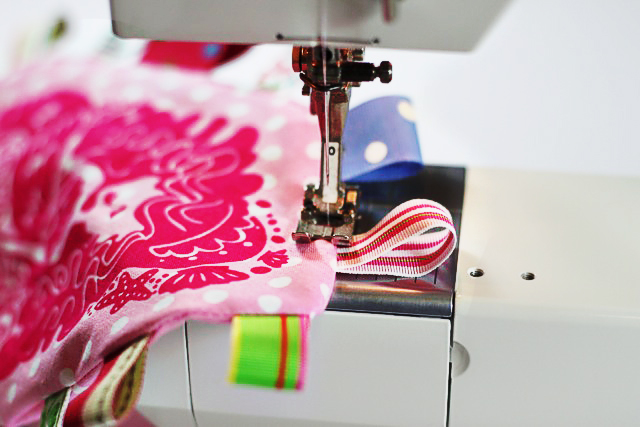 Step 8: Add your choice of stuffing: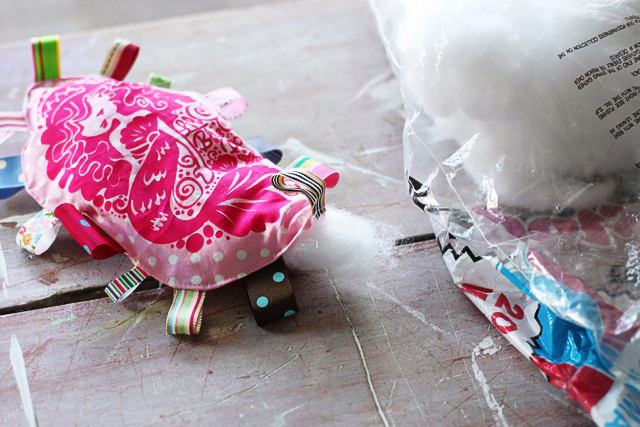 Step 9: Carefully fold under the open section of the toy and top stitch it closed: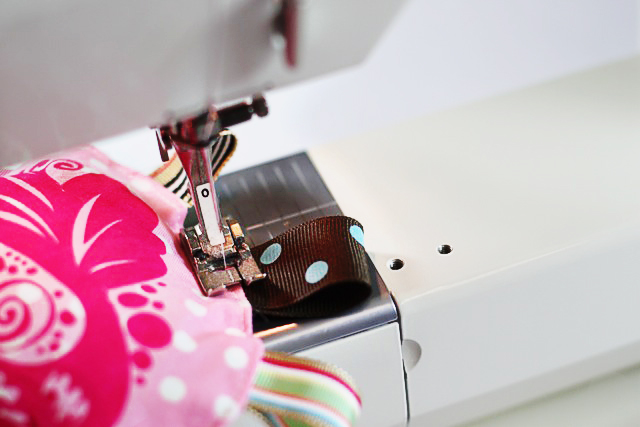 To make a crinkle tag toy:
Cut a piece of cellophane or plastic packaging (like from a microwave popcorn package):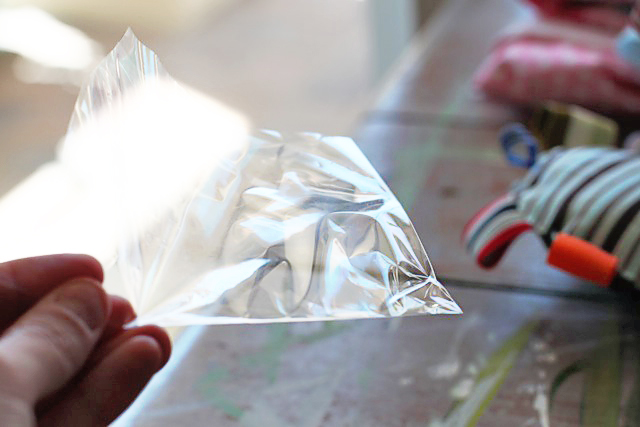 Insert the cellophane or plastic flat up into the toy before closing: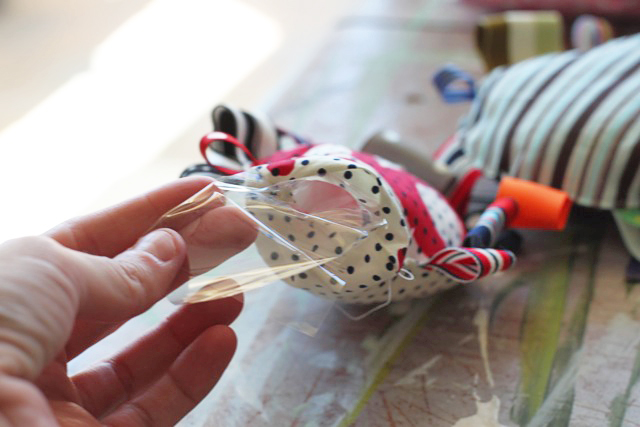 So many different designs and prints you can use!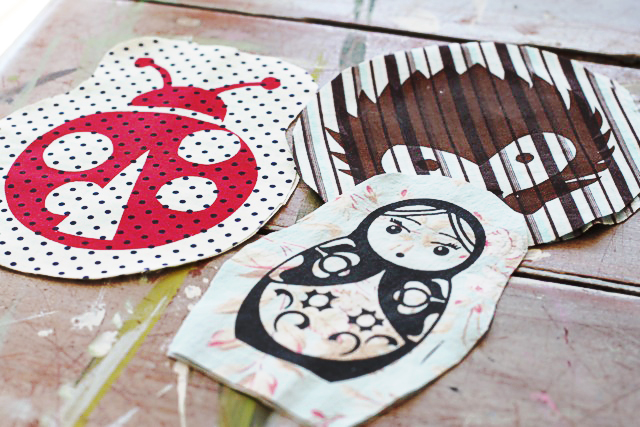 And they look so cute!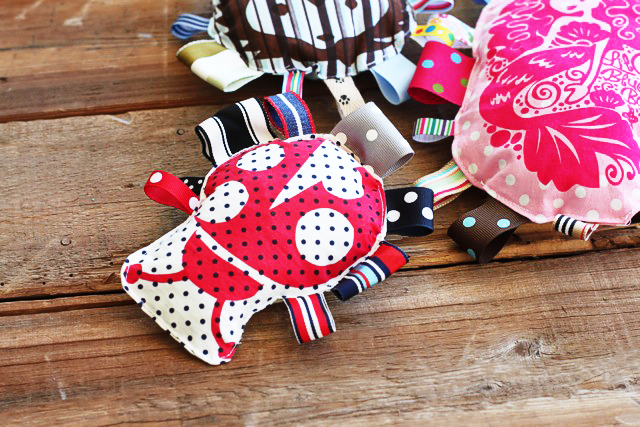 Here are some other scrap ribbon tutorials to check out!