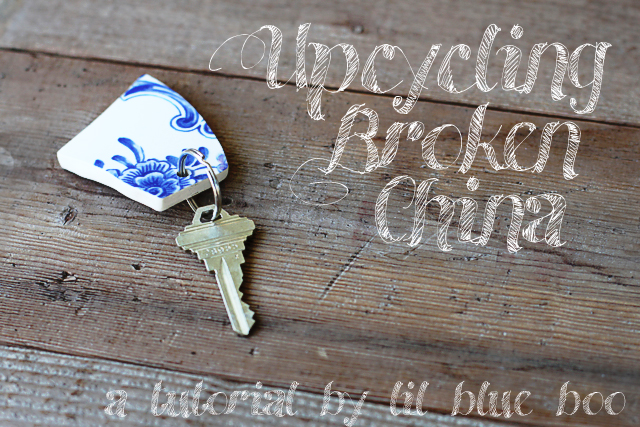 Ever break a glass or dish you love? Happens here all the time…..and I can never bring myself to throw the pieces away. I always have big plans to one day make a big mosaic wall or table…..but in the meantime I've decided to use the pieces for some smaller projects. This jar holds every single piece of porcelain from a Tiffany vase I broke a few years ago: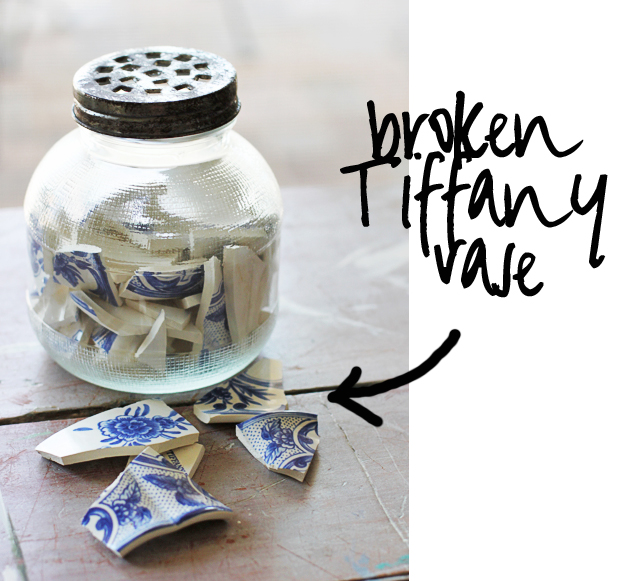 My rotary tool and attachment set had all the pieces I needed to finish the edges and add a hole for this project: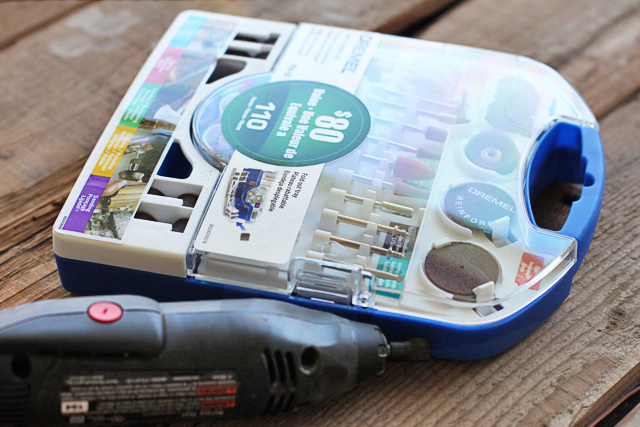 Most attachment kits come with a silicon carbide grinding stone attachment……it is strong enough to grind down the sharp edges of a dish shard:
Note: Make sure to wear protective eyewear!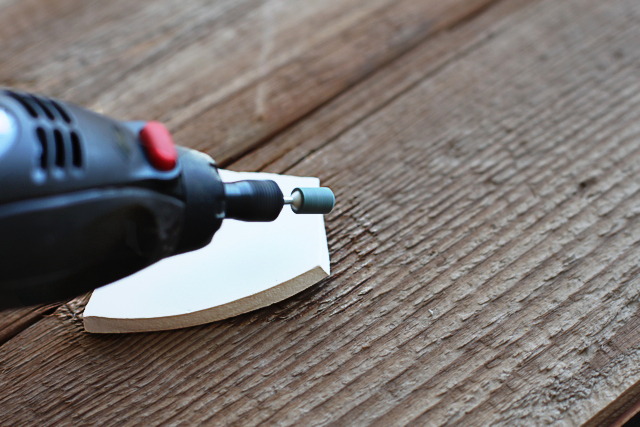 First, I ground down the sharpest edges and then smoothed down the sides as much as possible: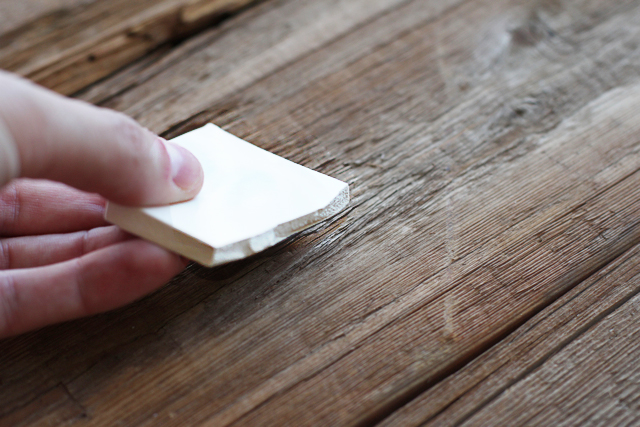 Then I used an abrasive finishing buff attachment to smooth the edges even more. Wetting the tile edges with water helps in the smoothing process.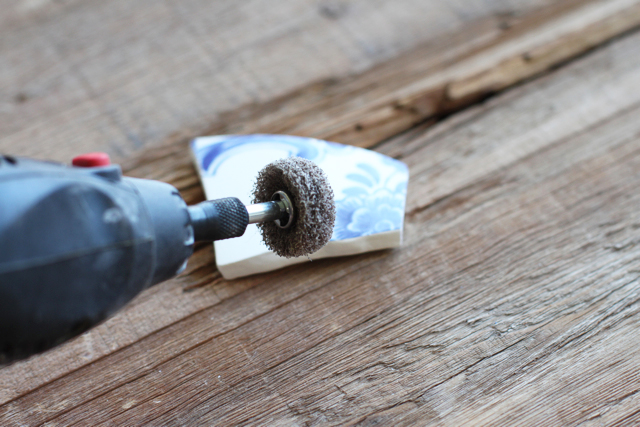 A thinner silicone carbide grinding attachment is perfect for grinding a hole through the porcelain shard:
Every few seconds as I ground through the tile, I dipped it in water: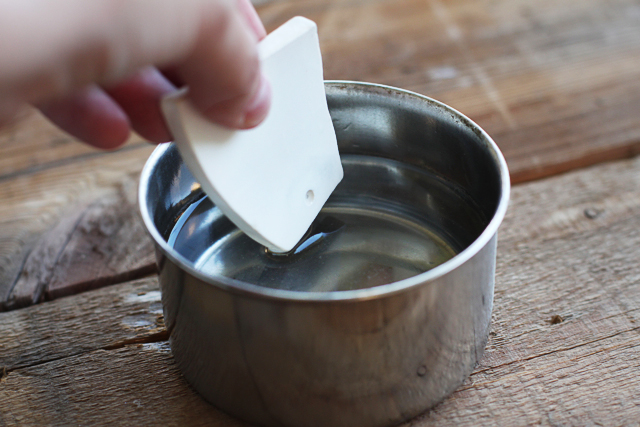 The water cools off the tile and helps the rotary tool cut through the piece:
A perfect, smooth hole: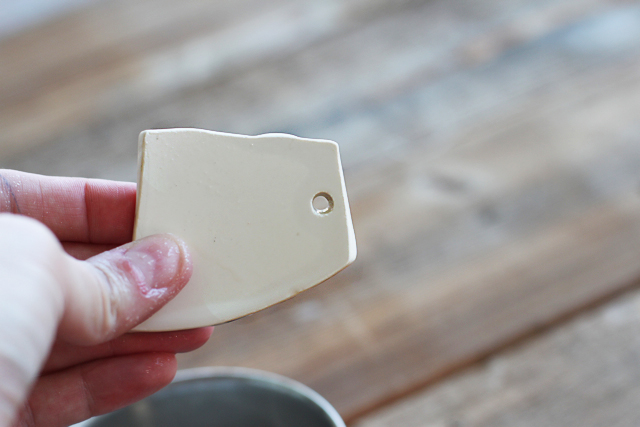 This piece looked like it would make a great keychain and all it needed was the metal ring: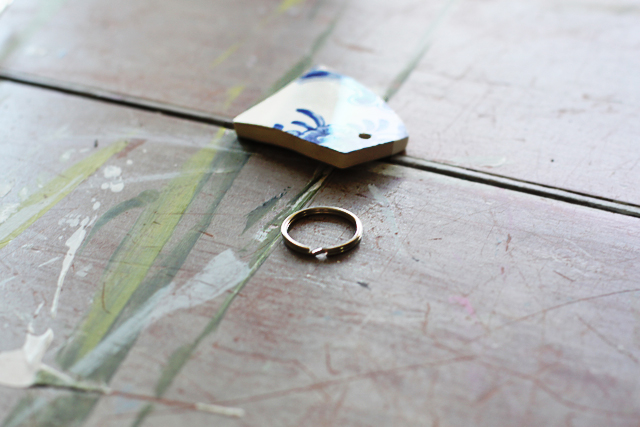 Pretty and so simple. I love that it reminds me of that Tiffany vase too……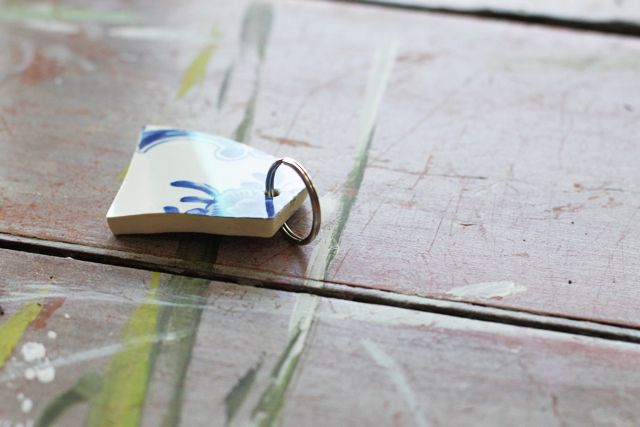 A broken china dish would make great sentimental family gifts!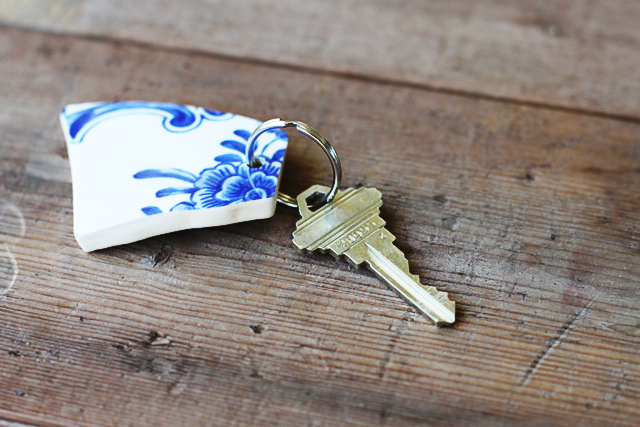 P.S. Make sure to sign up for my weekly newsletter.…it's where I give my weekly rundown. Your info is safe with me…..never shared with anyone else…..promise. I don't spam. Promise.