I love these elastic hairbands (or hair ties)…..and with an etched glass recycled jar they make a cute, practical gift too!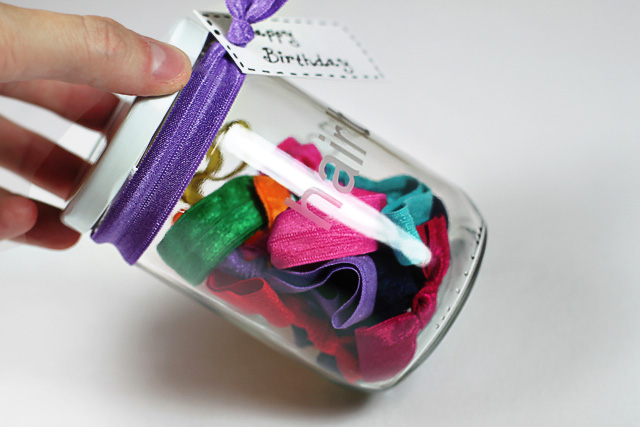 On my last trip to L.A., I bought a bunch of foldover elastic (FOE) by the yard (I've seen rainbow lots of FOE on ebay if you are looking for a source):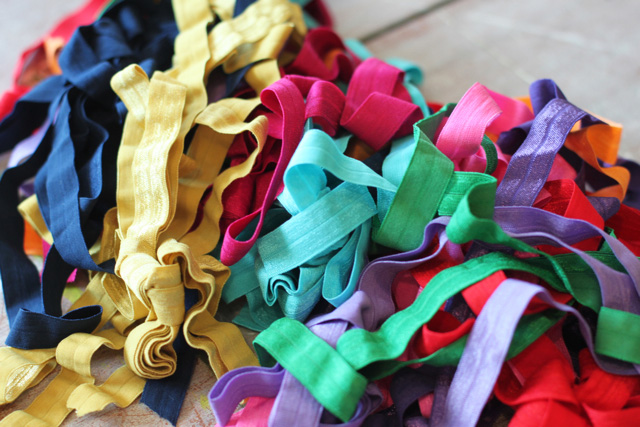 To make an elastic hair tie just cut a strip about 7 inches long, fold it in half and then tie a knot at the bottom. Clip off the end at an angle to make it neat and pretty: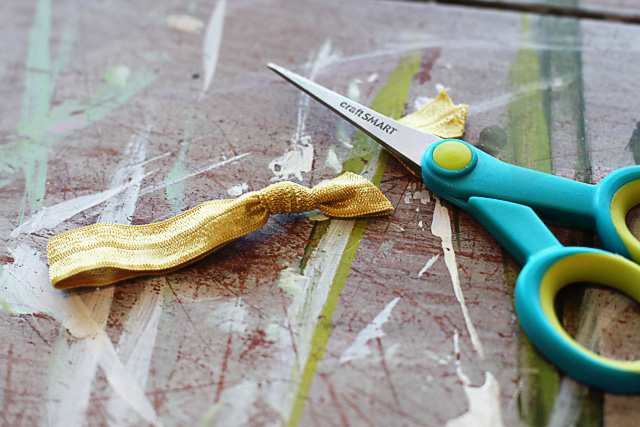 A large assortment of colors is what makes it such a great gift…who wouldn't want to receive these as a present? I love using these in Boo's hair because they don't break and they don't tangle either: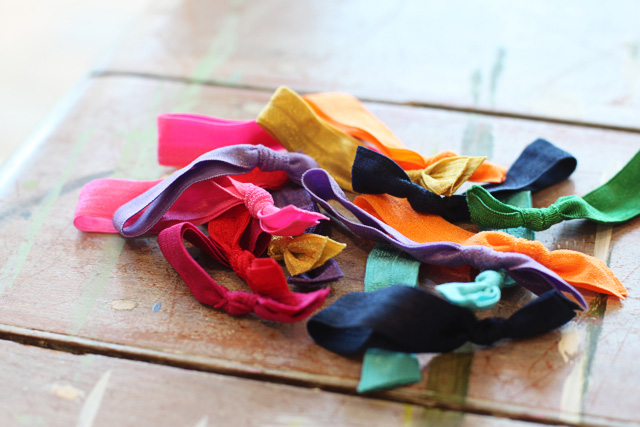 To make the glass container I used my Silhouette machine to cut a quick stencil out of vinyl shelf paper (available in a large roll at any home improvement store) and applied Armour Etch according to the directions: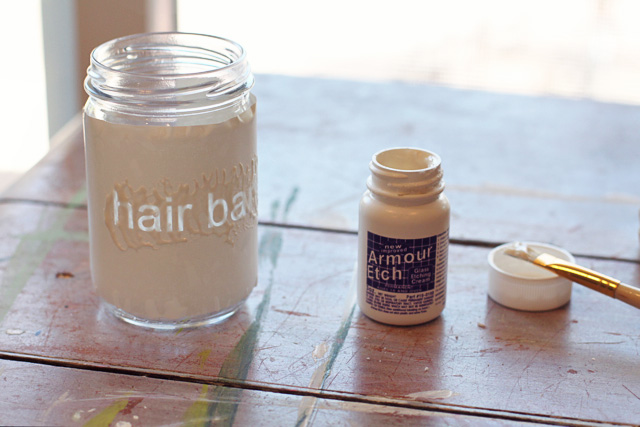 The finished etching: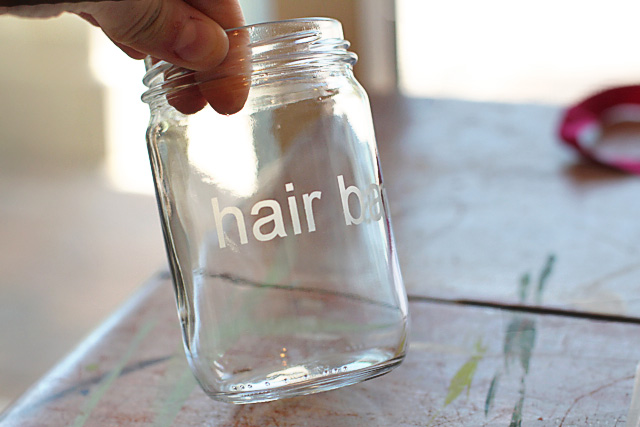 With all the colorful hair ties it looks like a jar of candy: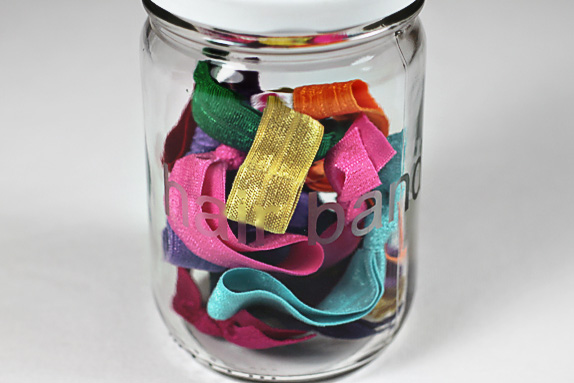 I cut a larger band for the top and added a cardstock tag to complete the gift. This one was for my sweet sister-in-law Carolyn: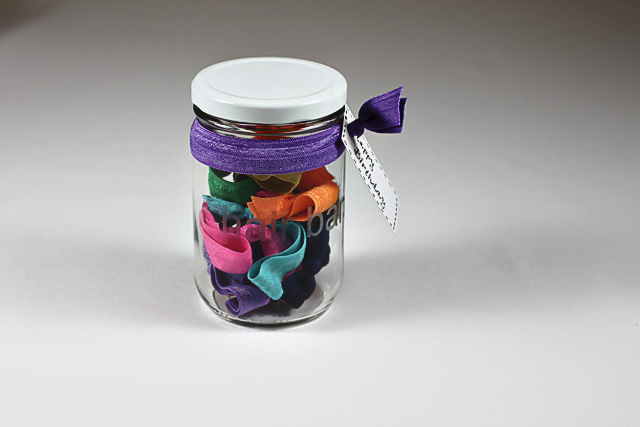 A jar o' headbands!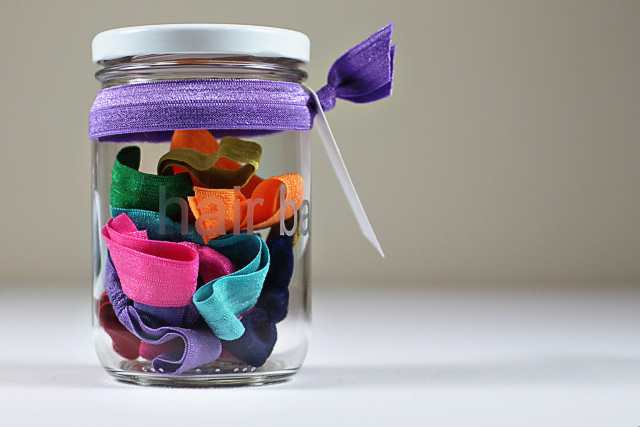 This post is featured on Babble's  The New Home Ec.
Here's another tutorial on tie dyeing elastic accessories if you like funky!