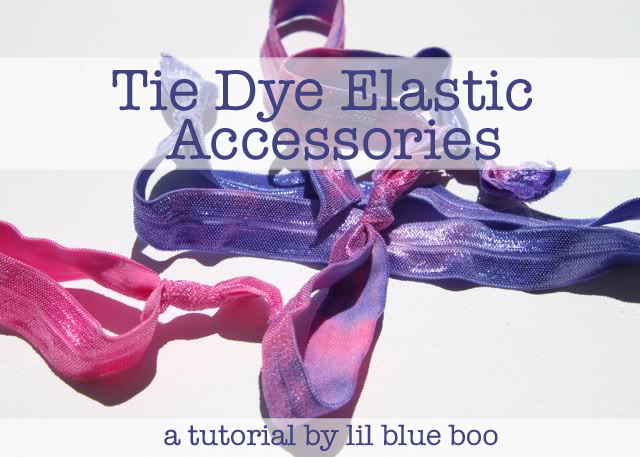 On our road trip this summer I found some hair accessories in a store that were tie dyed…but they were so expensive I was determined to make a bunch of them myself!
The perfect ponytail holder: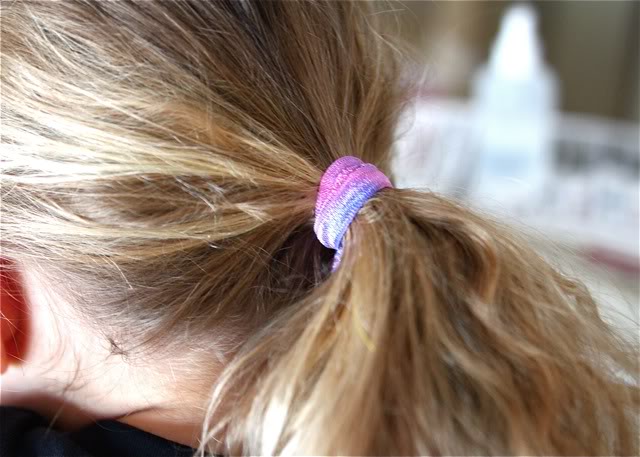 Foldover (FOE) elastic is perfect for accessories because it is extremely strong, it has high elasticity and you can dye it! The biggest plus? It doesn't get tangled in hair easily…and with Boo's crazy hair we love "friendly" elastic. It's also nice that foldover elastic costs about 30 to 50 cents a yard.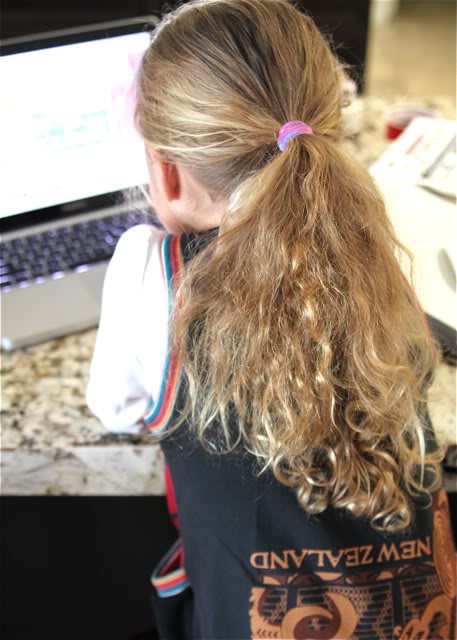 First, I took the elastic: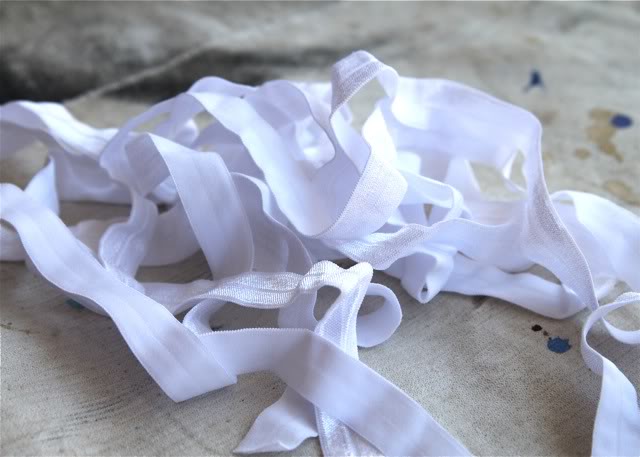 Then I folded the elastic several times and placed rubber bands tightly around it in several places:

I mixed up a small amount of pink and purple fabric dye in two squirt bottles….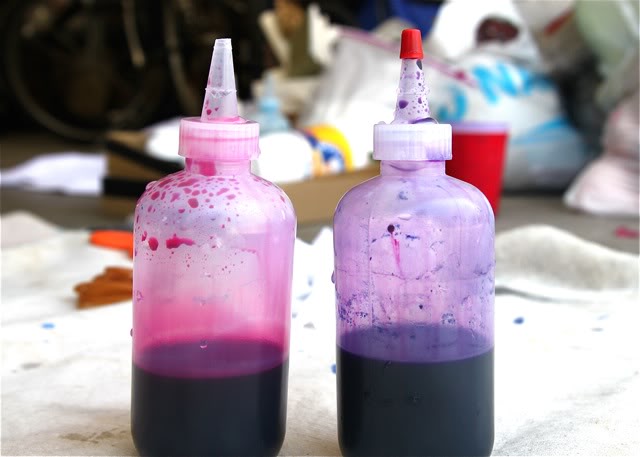 …and applied the dye directly to the elastic: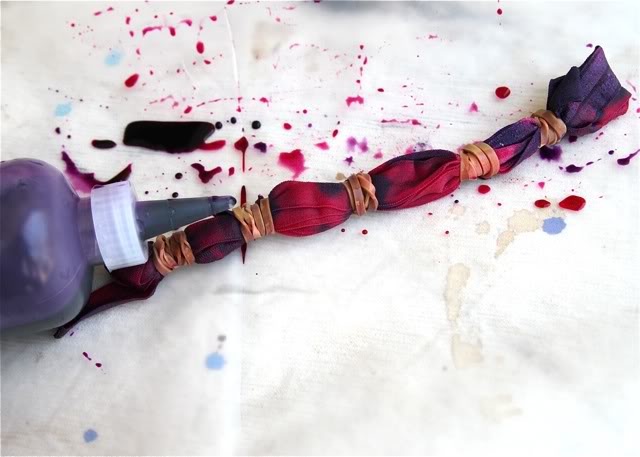 I place the tie dyed elastic in a ziplock overnight for the dye to set in. To dye a few pieces just one color I just added dye directly to the baggies (the left and center baggies):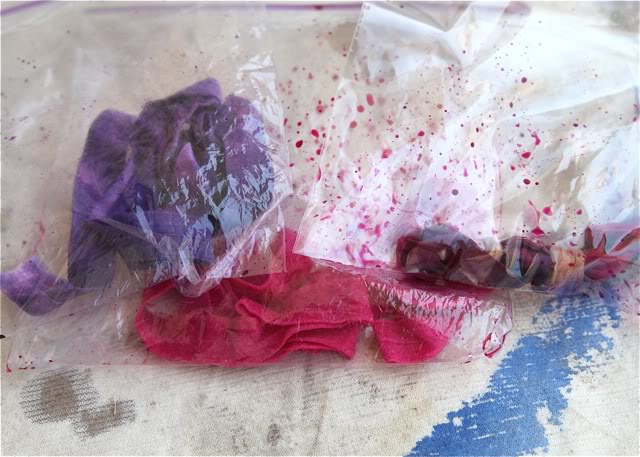 The next morning I took the elastic out of the baggies and rinsed the excess dye out.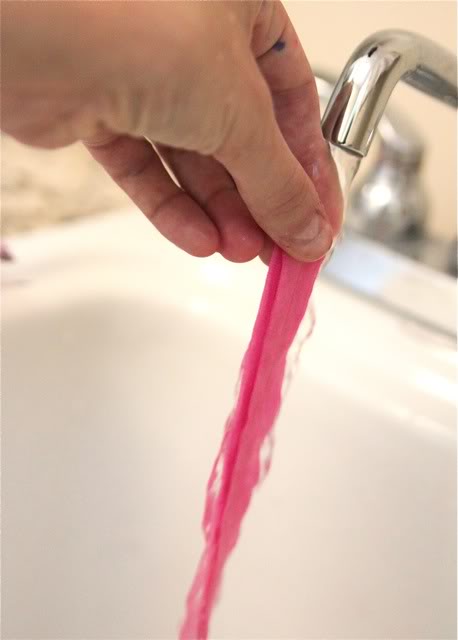 I added a small amount of dye fixative to a bucket of cool water……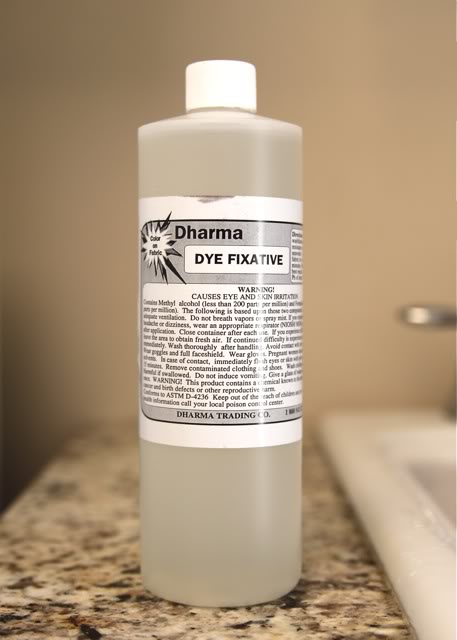 …..and let the elastic sit for about 10 minutes just to ensure I wouldn't have any dye bleed later on.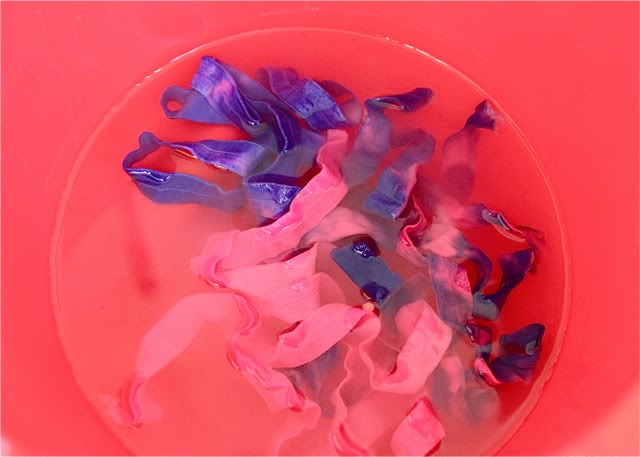 Finally, I set the elastic pieces out in the sun to dry: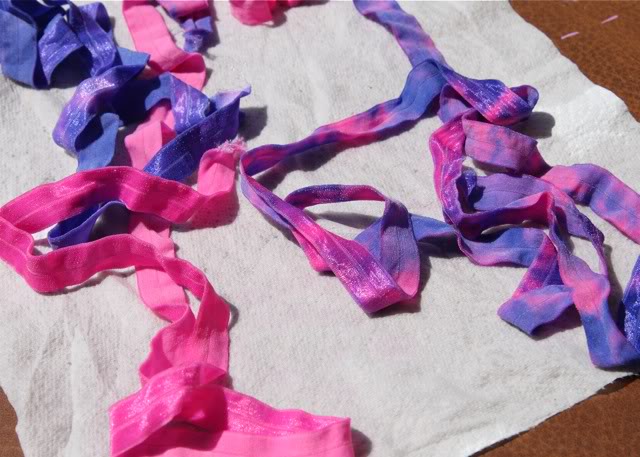 To make the accessories, I just looped a piece of elastic, then tied a tight knot at the end and then clipped off the satin elastic at a decorative angle just below the knot: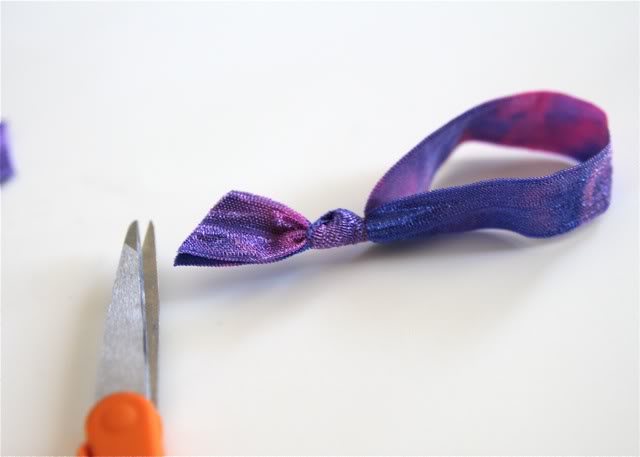 I used a tiny amount of fray block to keep the ends of the elastic from fraying over time: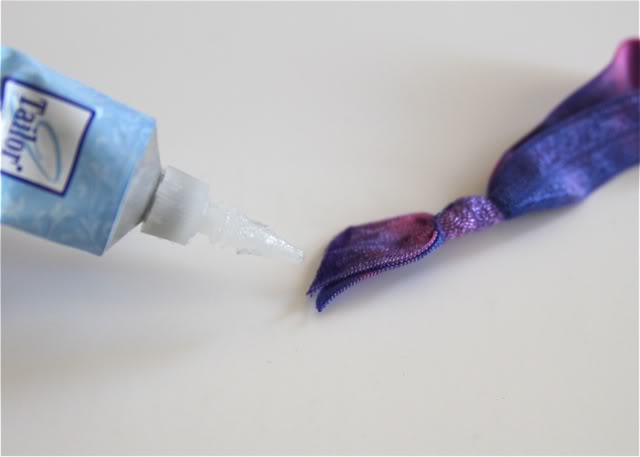 We use these satin elastic bands for so many things….Boo has her own preferences: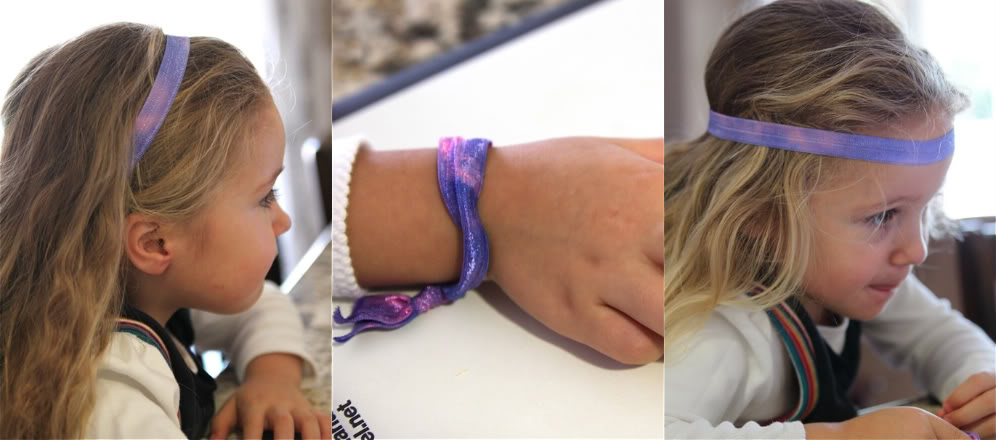 I use them for my hair but also to keep my journals and address book closed: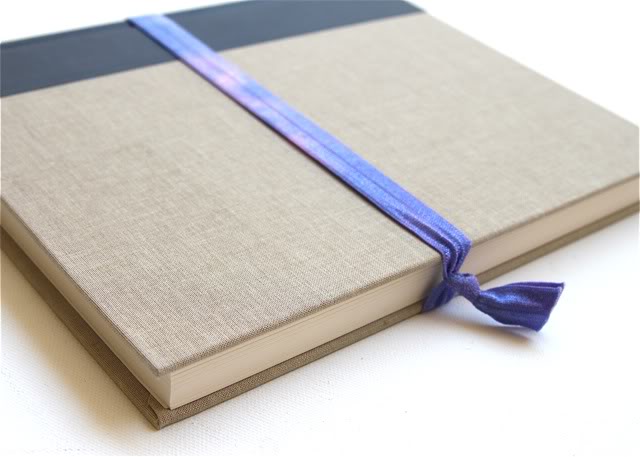 A pretty way to keep some like items together: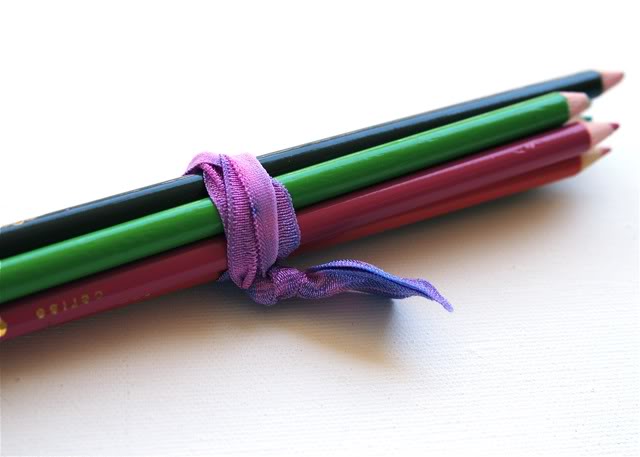 My favorite idea? Make a bag of several sizes and colors for a handmade gift…or better yet a bunch of bags for party favors or stocking stuffers!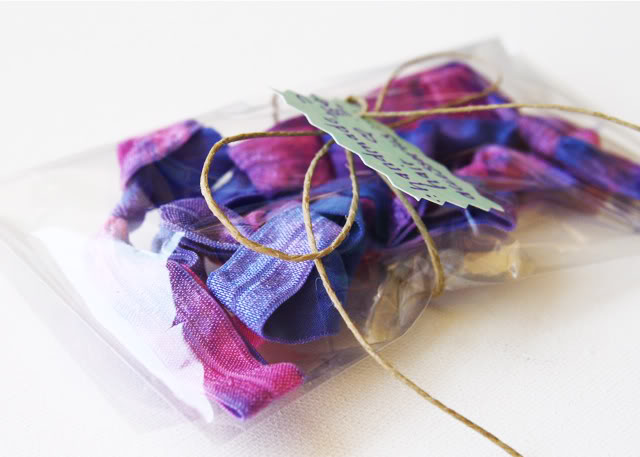 Note: This tutorial is only recommended for accessories. Many types of elastic will not hold dye due to their fiber content. The foldover/satin elastic typically has enough natural fiber in it to react to dye.