One of my earliest memories growing up was my mother dragging the three of us to Mary Jo's Cloth Store in Gastonia, NC. Whenever I have the chance to go back east I try to visit and do a little shopping. Many of the same women still work there from when I was little! The last time I went was November 2009 and I even got to talk with Mary Jo herself for a few minutes as she stacked fabric. (read her story here) I went with my sister when we were visiting a few weeks ago…..I always take my camera!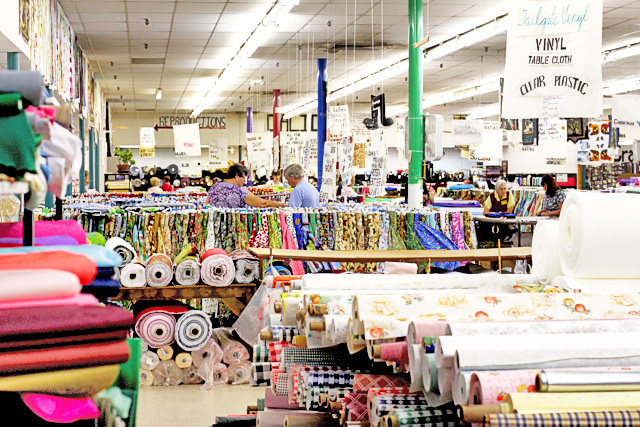 It's a huge place (32,000 square feet to be exact)….
(more photos after the jump)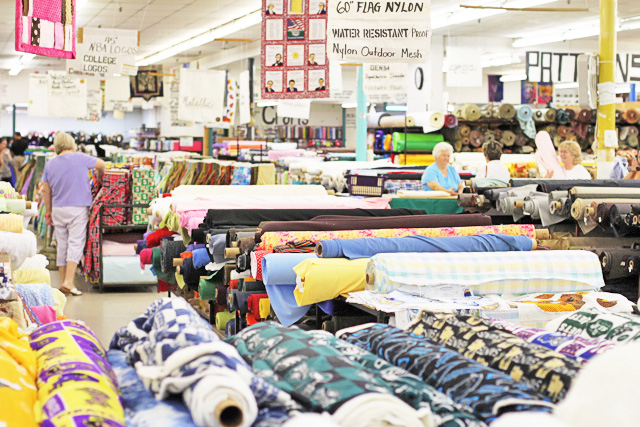 …..with many different departments: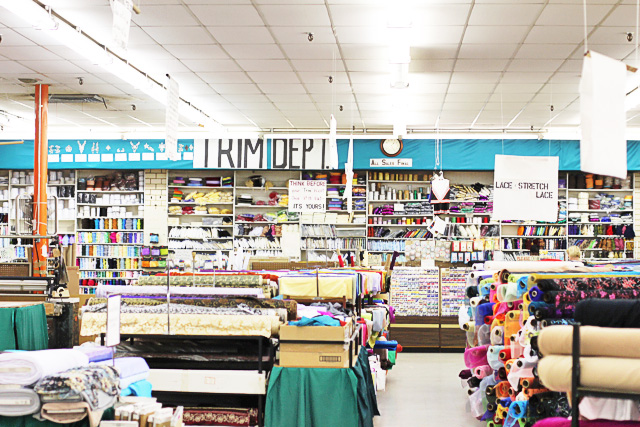 Rolls….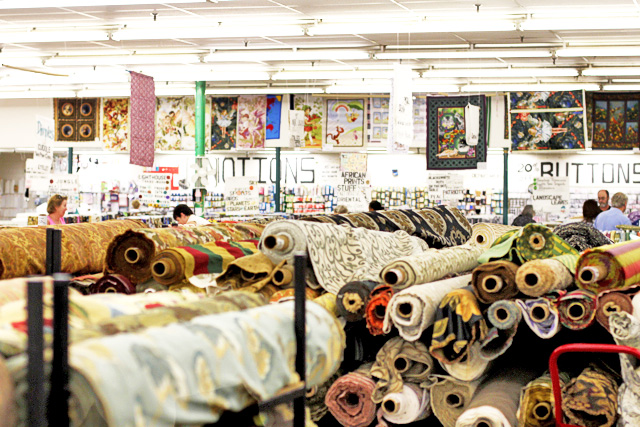 ….and rolls….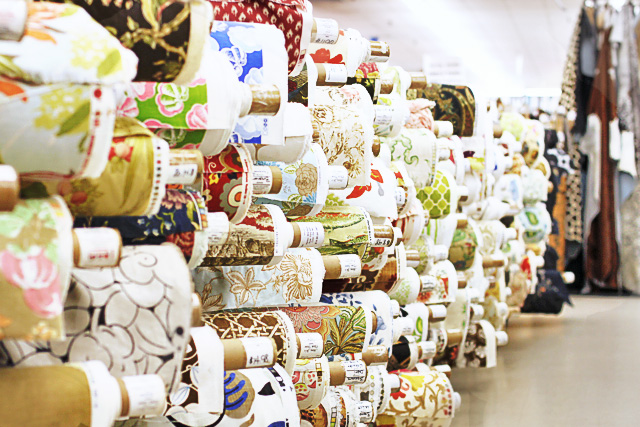 ….and rolls of beautiful fabrics: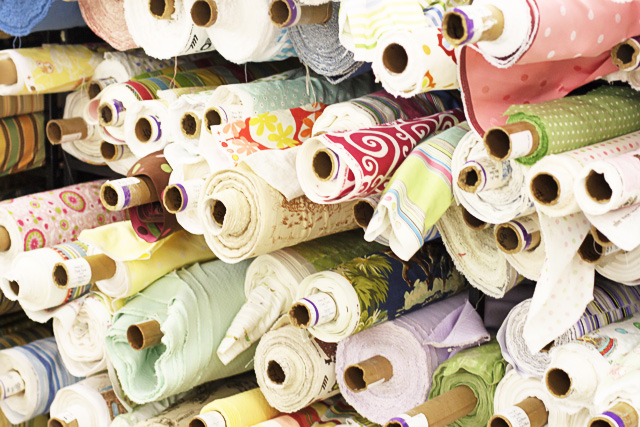 Tons of helpful information posted everywhere too…..like what yardage you'll need for almost any project: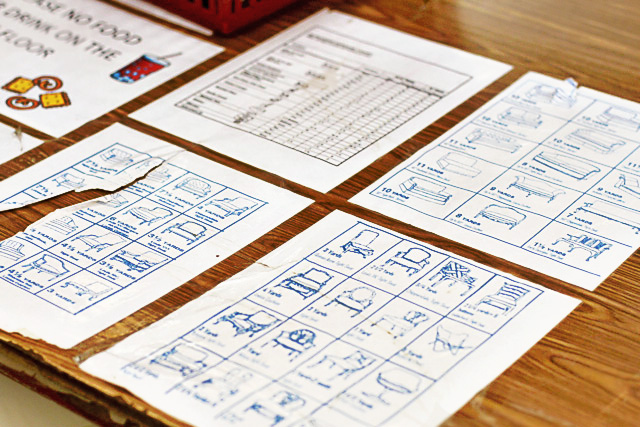 All the signs are hand written…..and I think many have been there since I was little:
Many people travel far and wide to visit: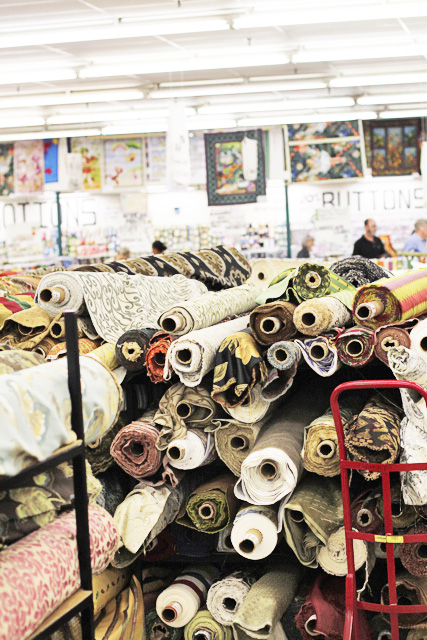 Huge selections and great prices: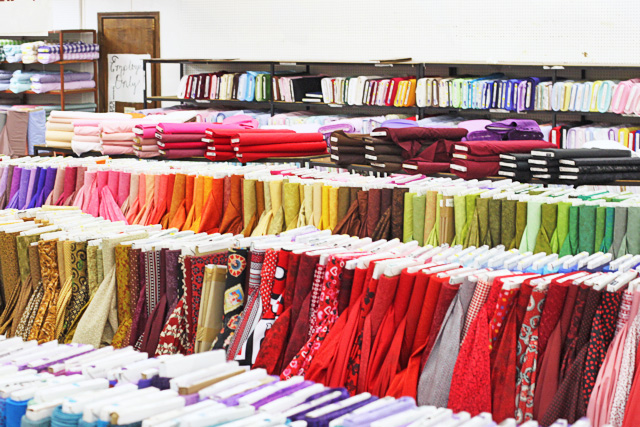 One of my favorite sections: the flour sack section. Love the vintage fabric look: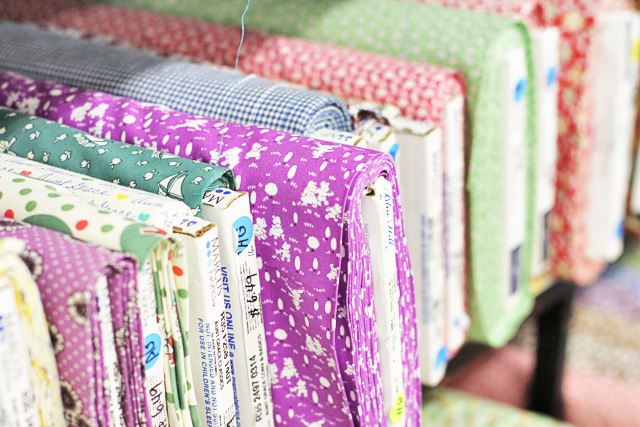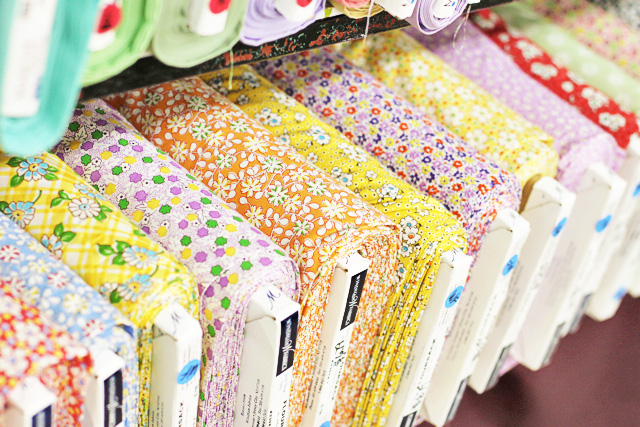 I bought some of this circus fabric: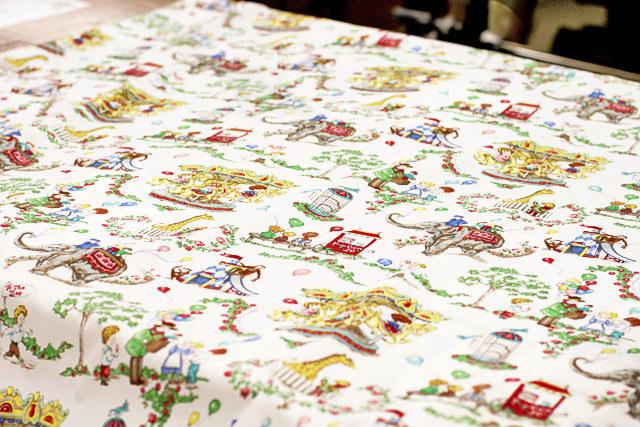 I always buy more than I plan: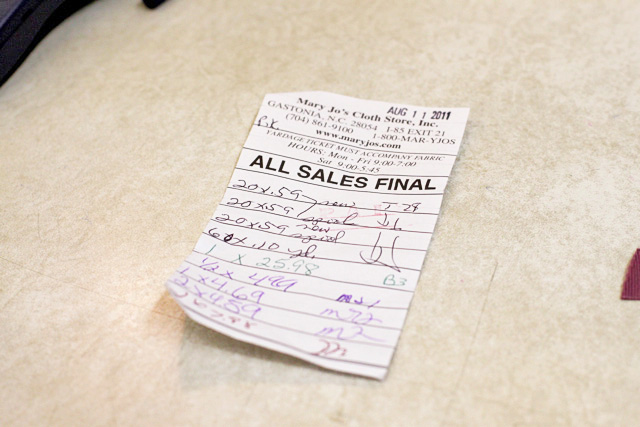 My sister Perry (Perfectly Perrywinkle) is lucky she lives right near Mary Jo's and can visit anytime she wants!