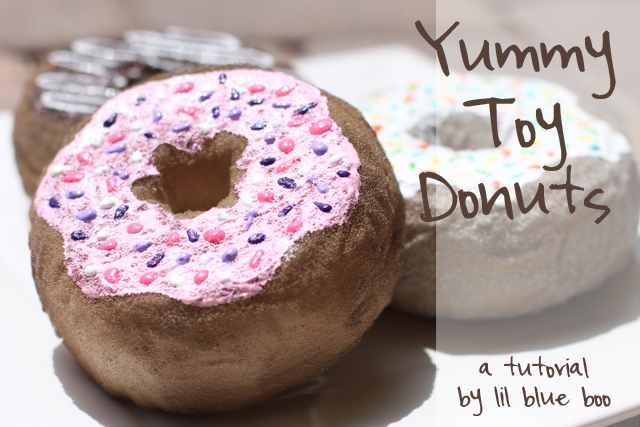 My sister Perry helped Boo and I make these toy donuts when we were visiting NC recently. They look almost real!
Materials needed:
Foam chair cushion
Spray paint
Puffy paint
To make these start with a foam chair cushion insert (most large craft stores carry these):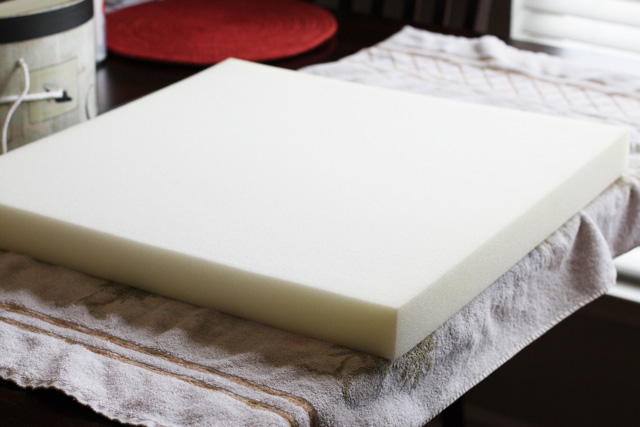 (more after the jump)
First, trace a circle onto the foam the size of a large donut: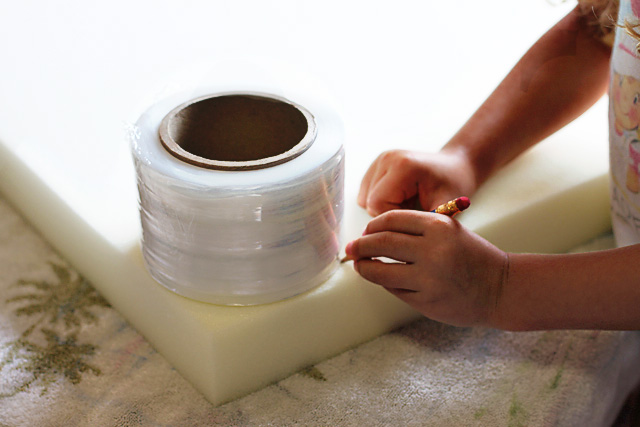 Use a serrated knife to cut out the circle from the foam: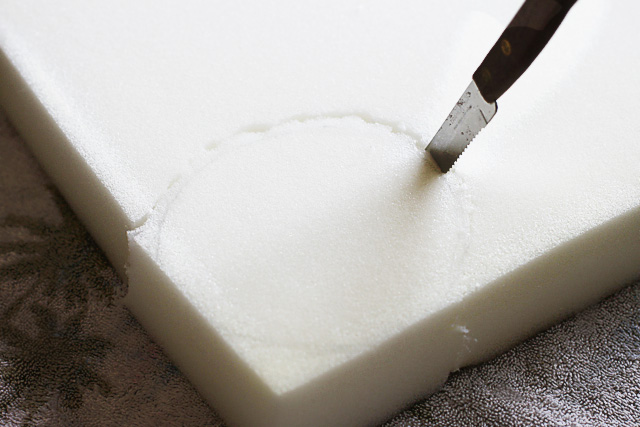 Using sharp scissors, carefully trim the edges over and over until the shape of the donut becomes curved: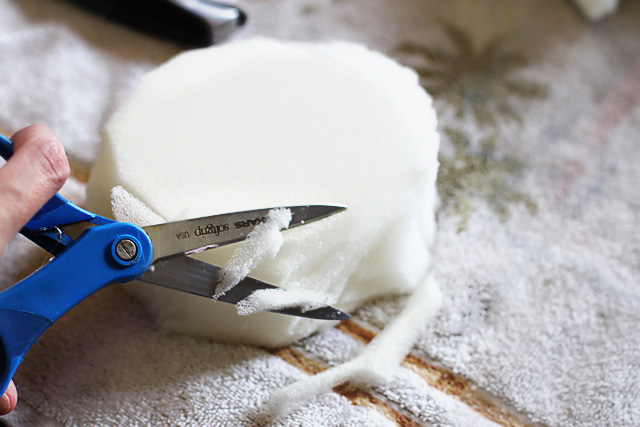 Once you are happy with the outside shape……
…..trim out the center: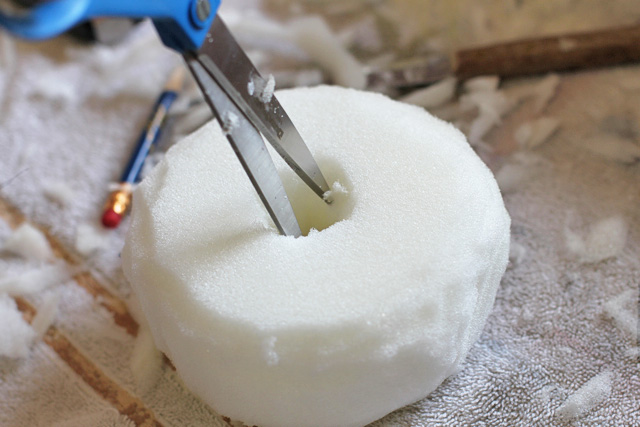 Use a tan spray paint to cover the foam and let dry: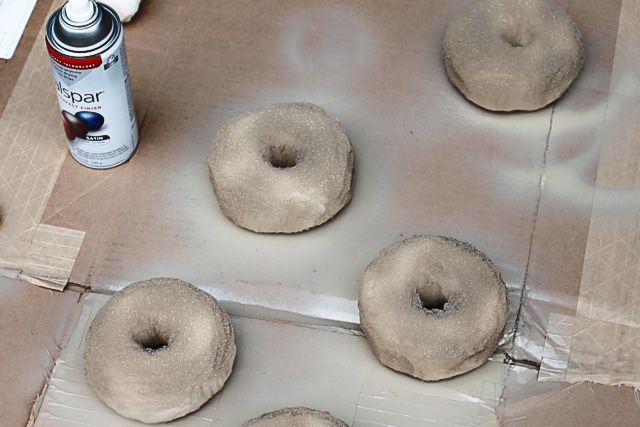 Puffy paint works perfect for the icing! Just apply it as you would actual icing:
Pink and chocolate icing…..yum!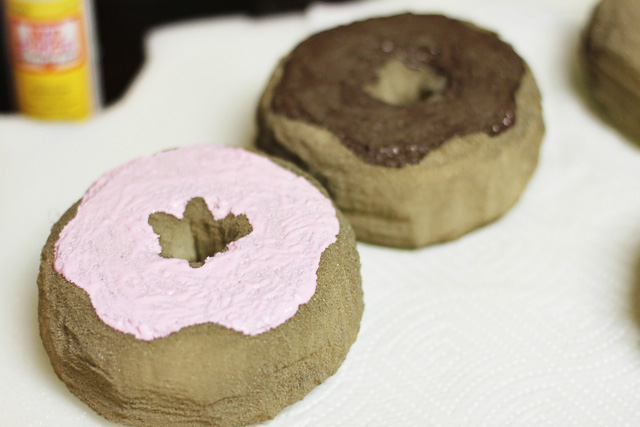 Add "sprinkles"……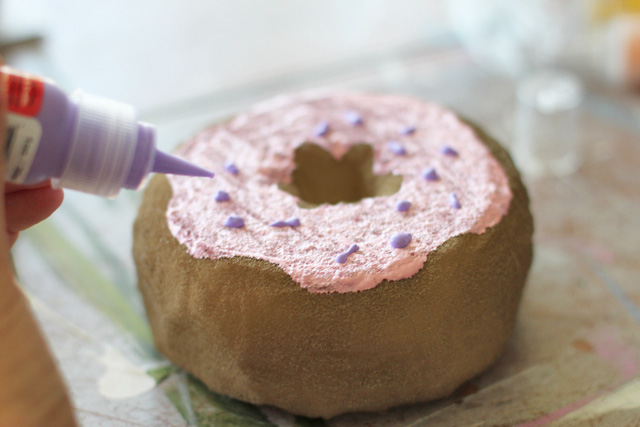 ……or more "icing":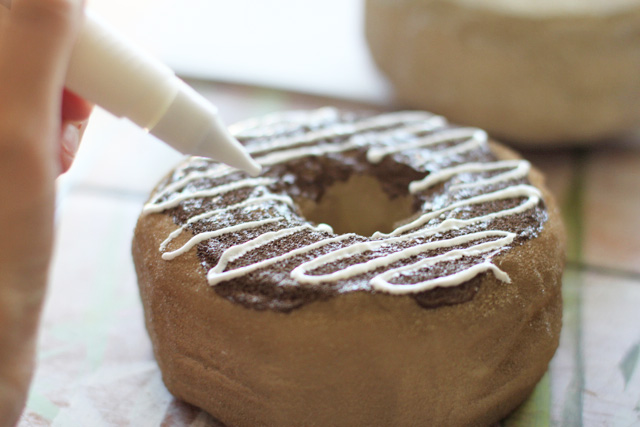 Perfect for play!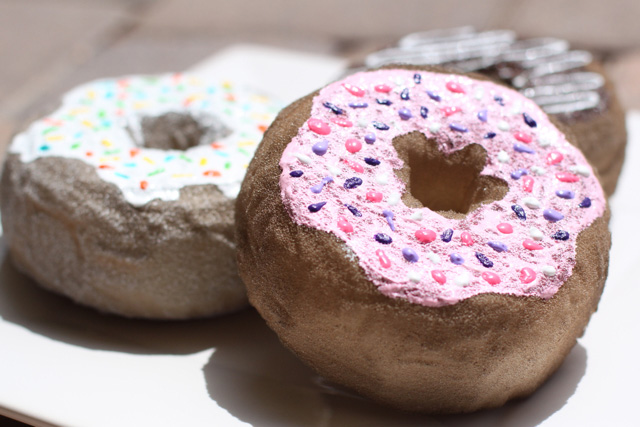 *****