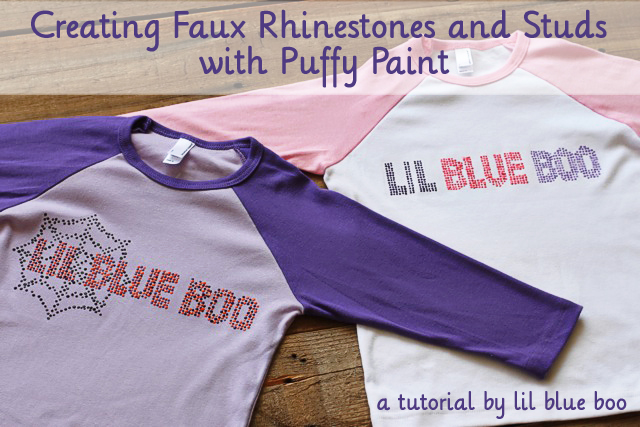 I made this cute Halloween shirt for Boo this weekend using 3-dimensional paint to create a faux rhinestone look. It took about 10 minutes and without the hassle of adhering teeny tiny rhinestones! There are so many great shiny puffy/3-dimensional fabric paints available now that you can get the rhinestone effect easily. Use metallic paint to get a metal stud effect!
There are two ways you can create your pattern to guide your application of the puffy paint: 1. Use a rhinestone stencil or a regular stencil and a disappearing ink fabric marker to mark your dots:
(more after the jump)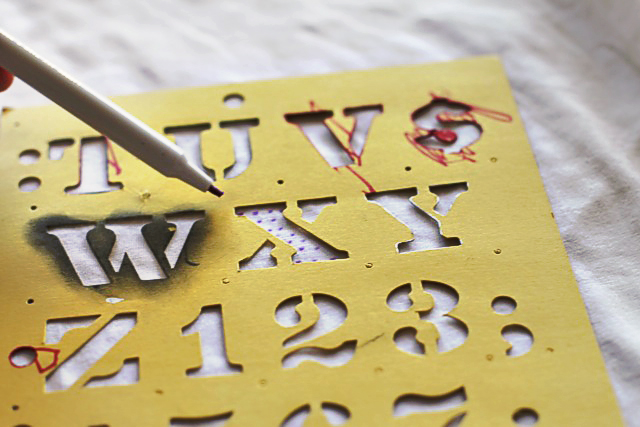 or
2. Use transfer paper to apply a pattern.
I used the second example for the t-shirts I made because I wanted the dots just perfect. I used the software from my Silhouette machine to set up my image because it has so many fill patterns but you could easily use Photoshop or another program. First I typed out the lettering: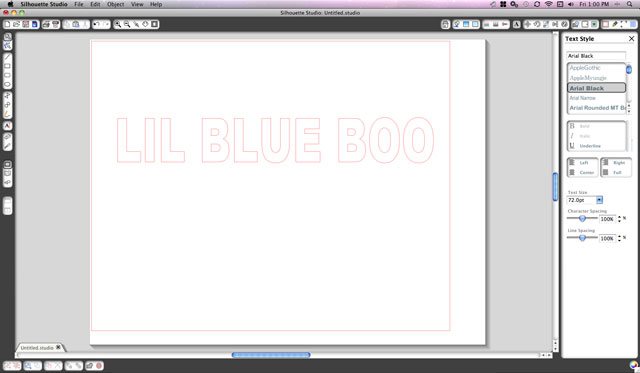 and then filled the lettering with small dot pattern to use as my guides. And I flipped the image horizontally: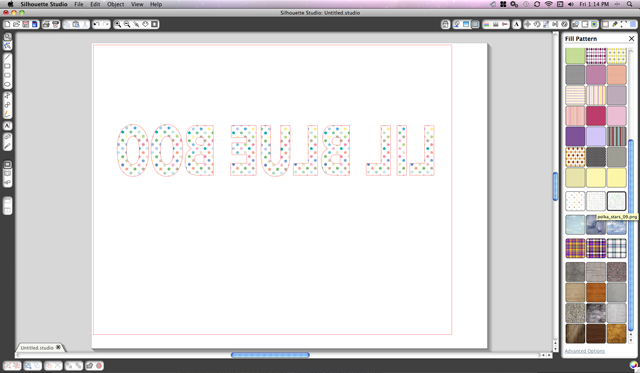 I printed my image using my inkjet printer onto Dharma Trading's super soft transfer paper: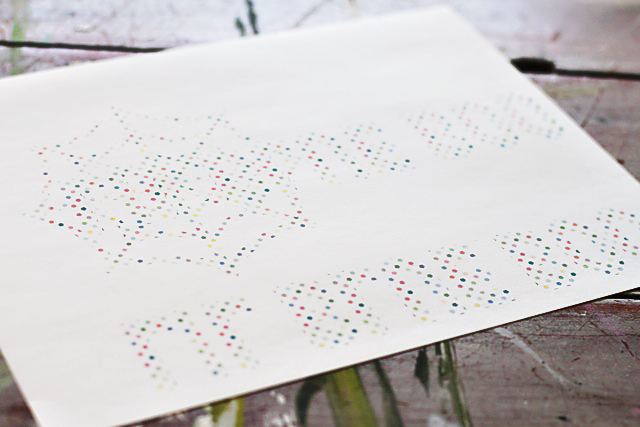 I cut the image out and transferred it to my shirt using an iron: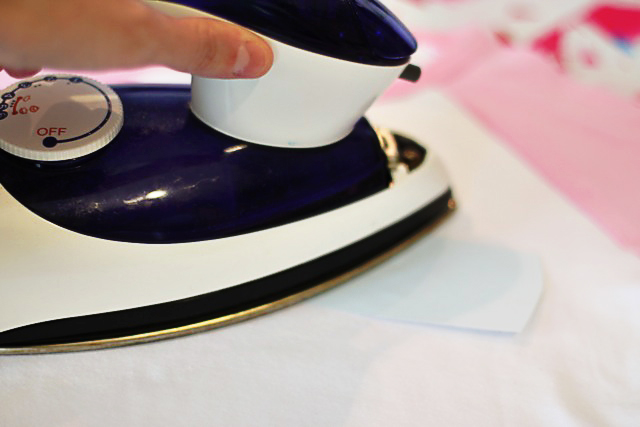 Carefully I used the paint to add a small dot of paint to each dot in the pattern (I do NOT have a steady hand….so if I can do it, anyone can):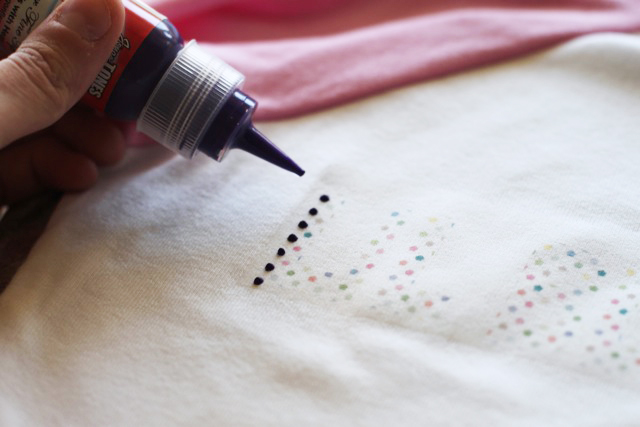 Next, fill in the gaps in between if the original pattern is spaced out enough: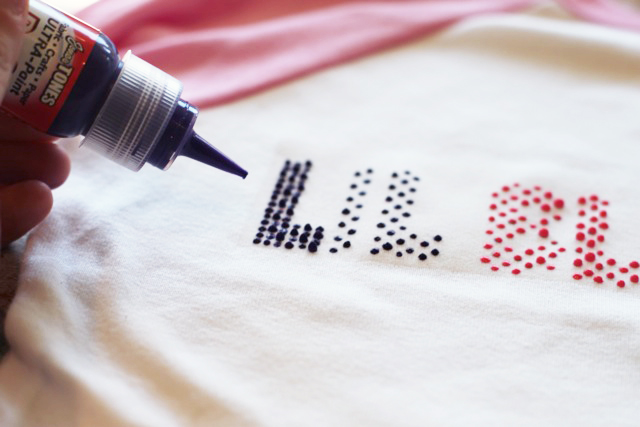 Allow to dry and you have the rhinestone look!