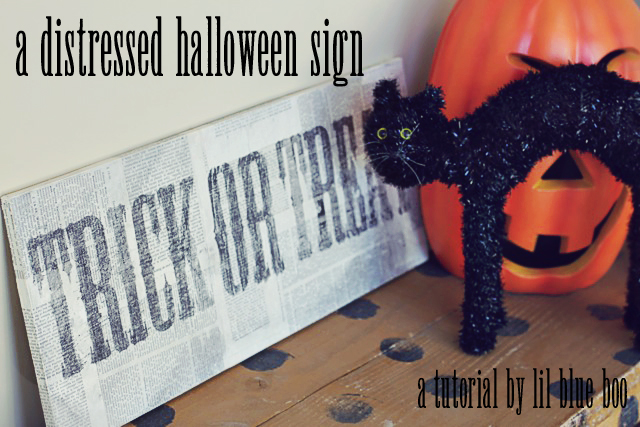 Another Citrasolv project! Using an wood board, some old book pages and a photocopy Boo and I made an easy distressed Halloween "Trick or Treat" sign to add to our decor. I've attached my PDF template that you can print off at the bottom if you like….the image is already reversed and ready for transfer!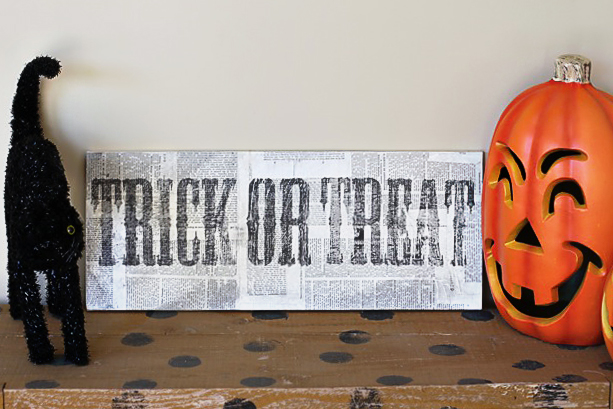 (more after the jump)
First we started with an old board: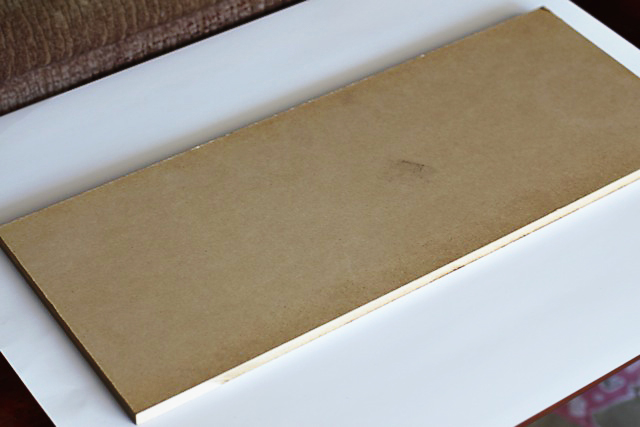 Using some Liquitex Matte Medium as glue I collaged old book pages to the board to make an interesting background: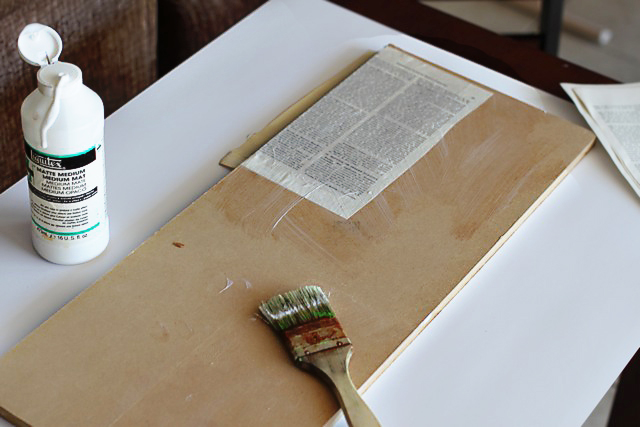 The finished collage: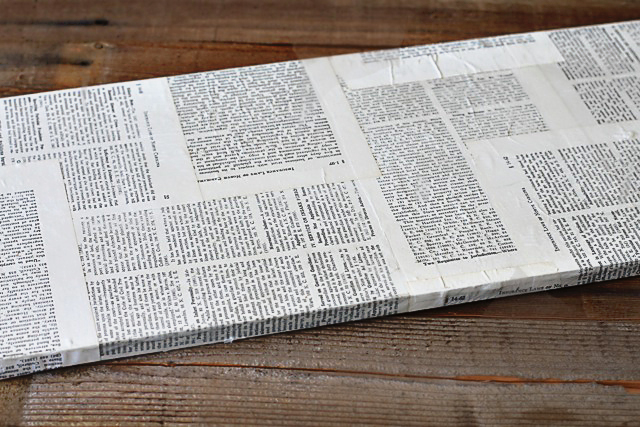 I painted a layer of Clear Gesso to make the background more absorbent to help with the transfer: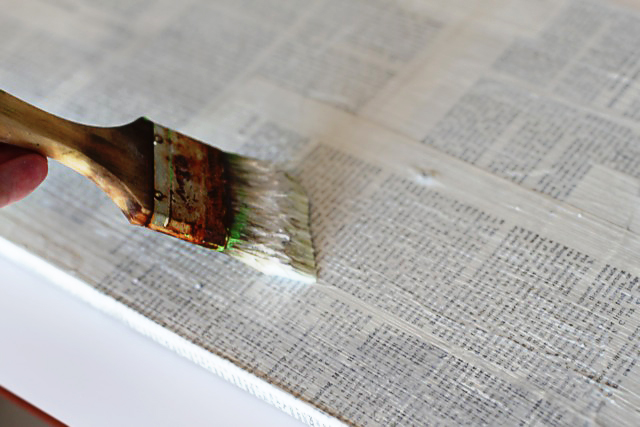 My photocopy ready to transfer (please read my full tutorial here on what type of photocopy of printout you need for a Citrasolv transfer):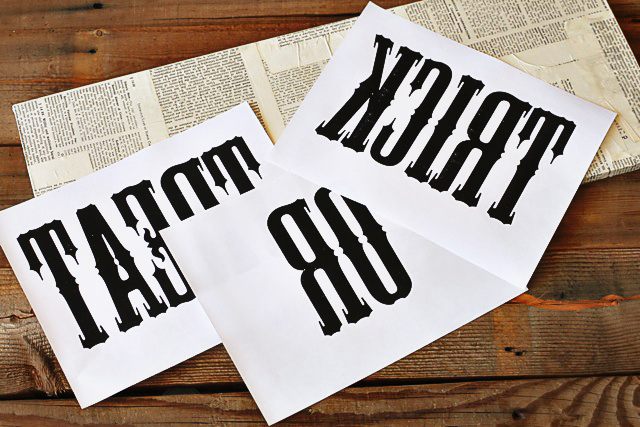 I used a few thumbtacks to hold my photocopies in place: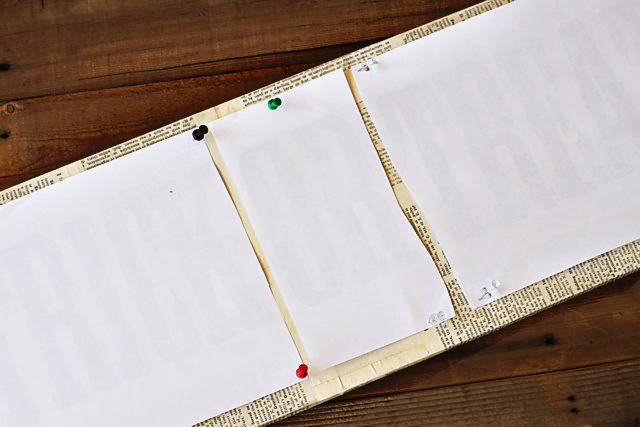 Then I applied the Citrasolv to the back: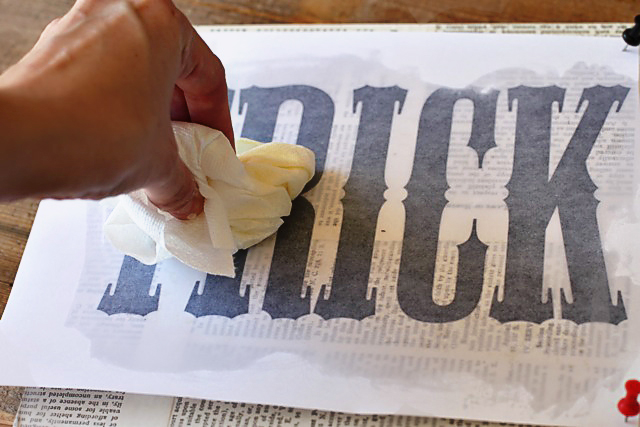 …and used the handle of a pair of scissors to rub the back to transfer the image to the background: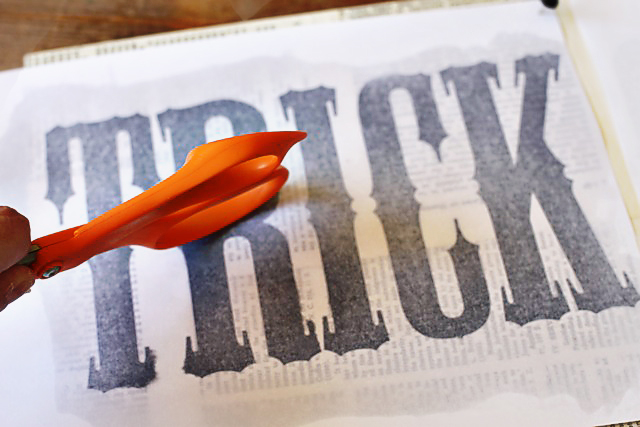 I did a few letters at a time so the Citrasolv wouldn't evaporate too quickly: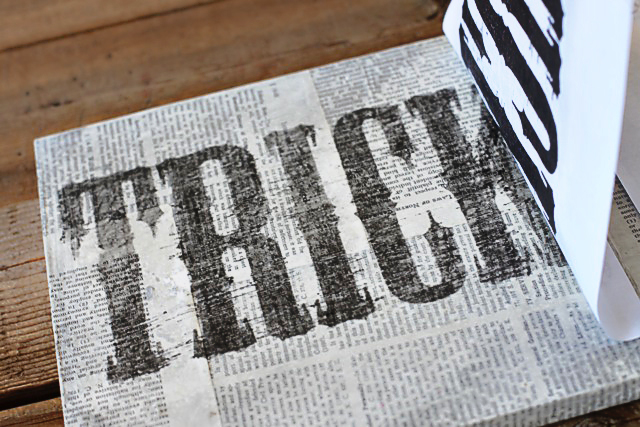 Distressed and spooky!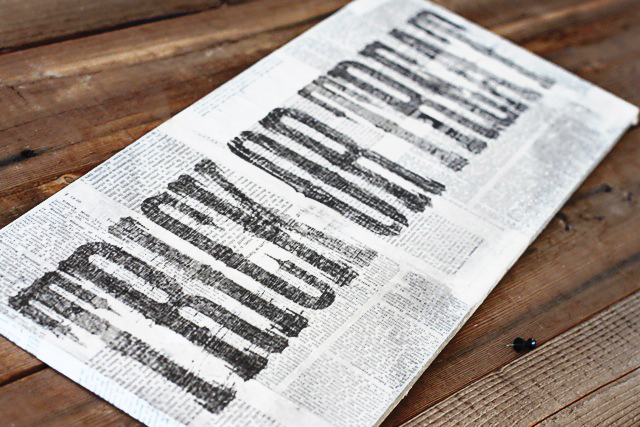 The finished sign: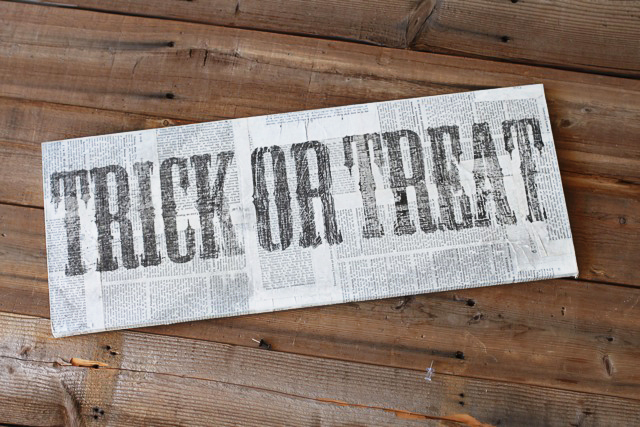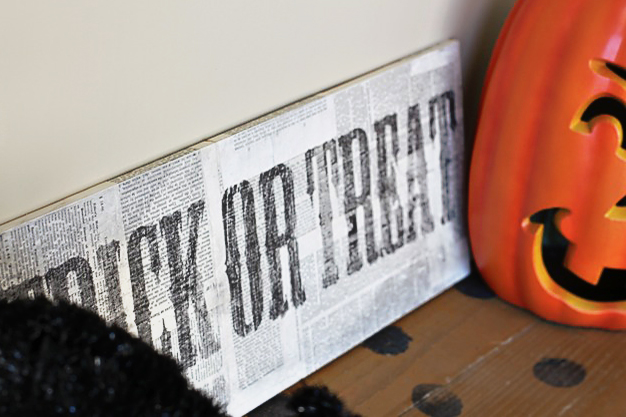 Download the template here: