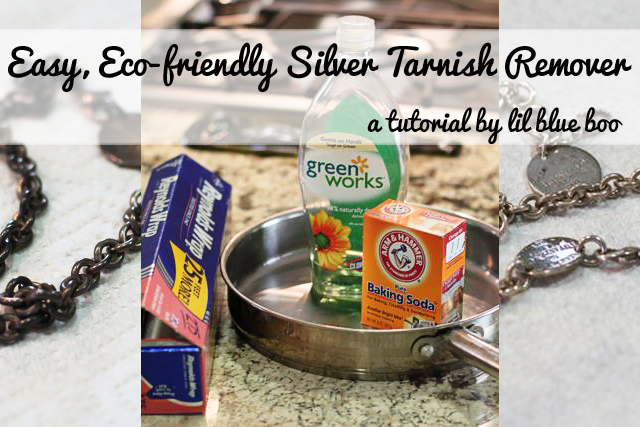 I recently pulled out a bunch of old jewelry and silverware that was in storage and was shocked to see how much tarnish had built up over the last 10 years!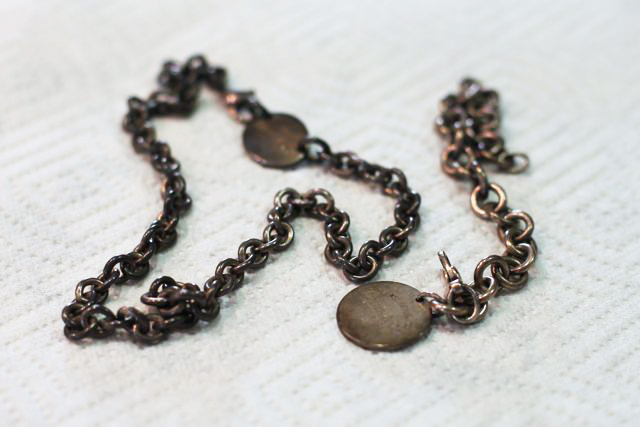 I cleaned it all up easily and without any harsh tarnish removers using an eco-friendly stovetop method. All you need is a large pan (see bottom of the post on how to manage larger pieces of silver), mild dish soap, tin foil and baking soda:
(see more after the jump)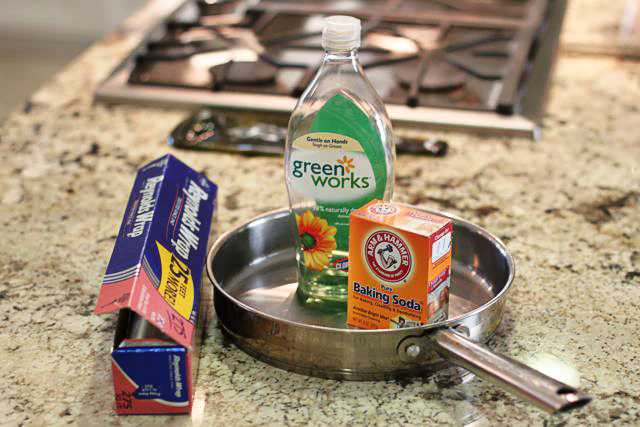 Step 1: Use some mild soap to remove any dirt and oils from the silver that might block the process from working: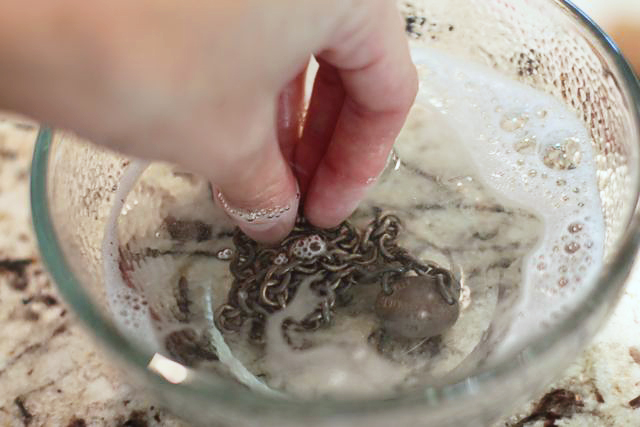 Step 2: Line the pan with aluminum foil: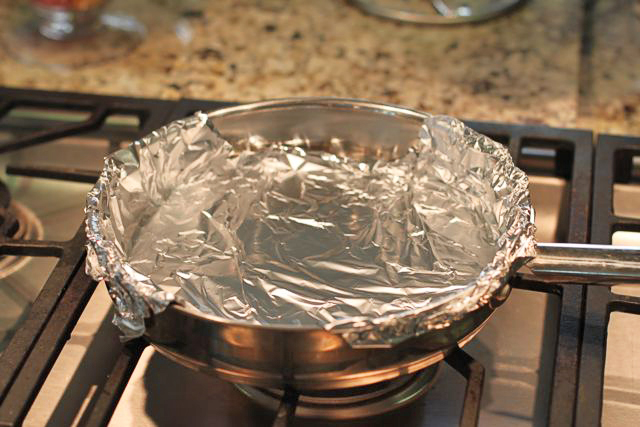 Step 3: Add enough water to the pan so that the silver will be completely covered:
Step 4: Turn the stove heat to medium high and add about a tablespoon of baking soda for every 4 cups of water. Stir the baking soda to dissolve it as the water heats up.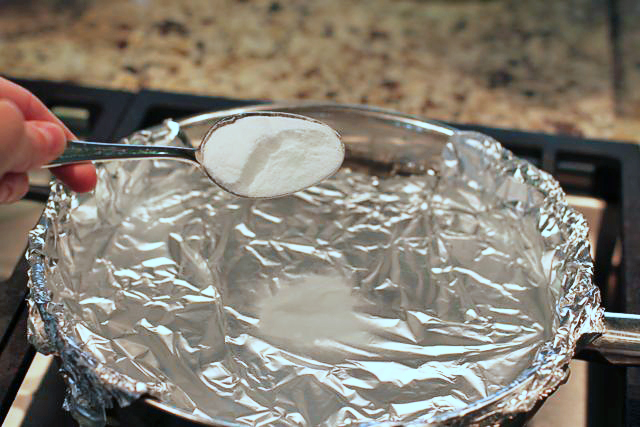 Step 5: Once the baking soda is dissolved and water starts to boil, carefully lower in your silver using a utensil or tongs:
Step 6: Let the silver sit for a minute or two….you will see the tarnish start to disappear as the baking soda reacts to the aluminum foil: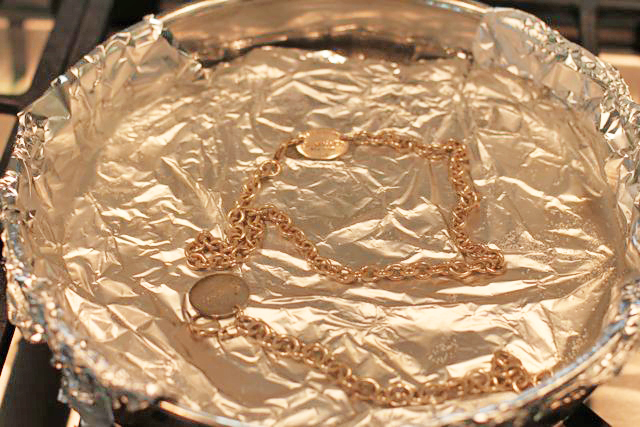 Step 7: Carefully lift out the silver and let cool. If there is any remaining tarnish just wipe it off with a soft cloth as it should have loosed enough. Back to beautiful!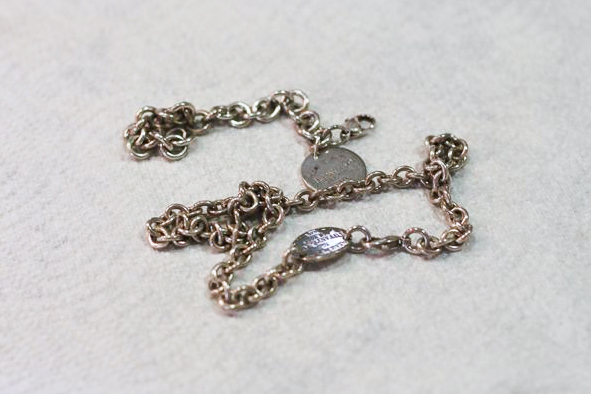 P.S. My housekeeper in NC used to clean all our silver this way and I was always amazed! For larger pieces she heated the water and put it into a large bucket and then submersed the trays (one side at a time) or large batches of silverware.
I did a little research and the chemical reaction that happens is converting the silver sulfide (tarnish) back into silver (don't worry, it doesn't remove any of the silver).
Note: to do larger pieces…..line your sink with tinfoil and boil a large pot with water and pour it into the sink.  Add your baking soda.  Let it sit until the tarnish transfers.