I love leaving a little note in Boo's lunch each morning. I picked up a few packs of those album journaling cards (the kind you put into photo albums) at Michaels. I even found 2 packs in the clearance section!  They are perfect for writing a quick little note on the back.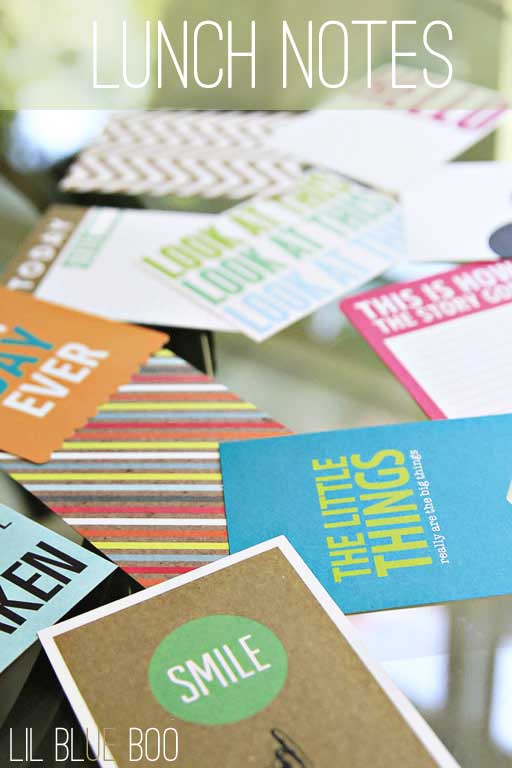 Sometimes I write a note….sometimes a quick joke….or even draw a little picture.  Boo told me she saves them all in her desk so I'm pretty sure they will all be coming home at the end of the year.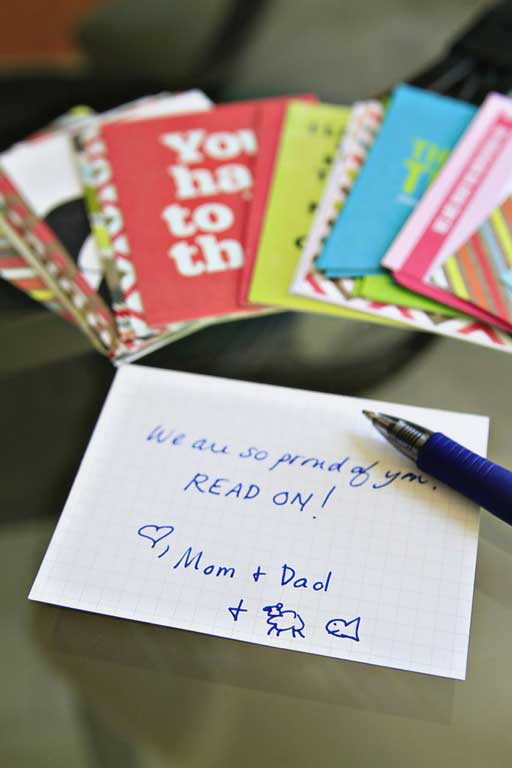 The packs are usually have a large variety and about 5 per variety……so you could even buy a few different variety packs and split them up with a friend.