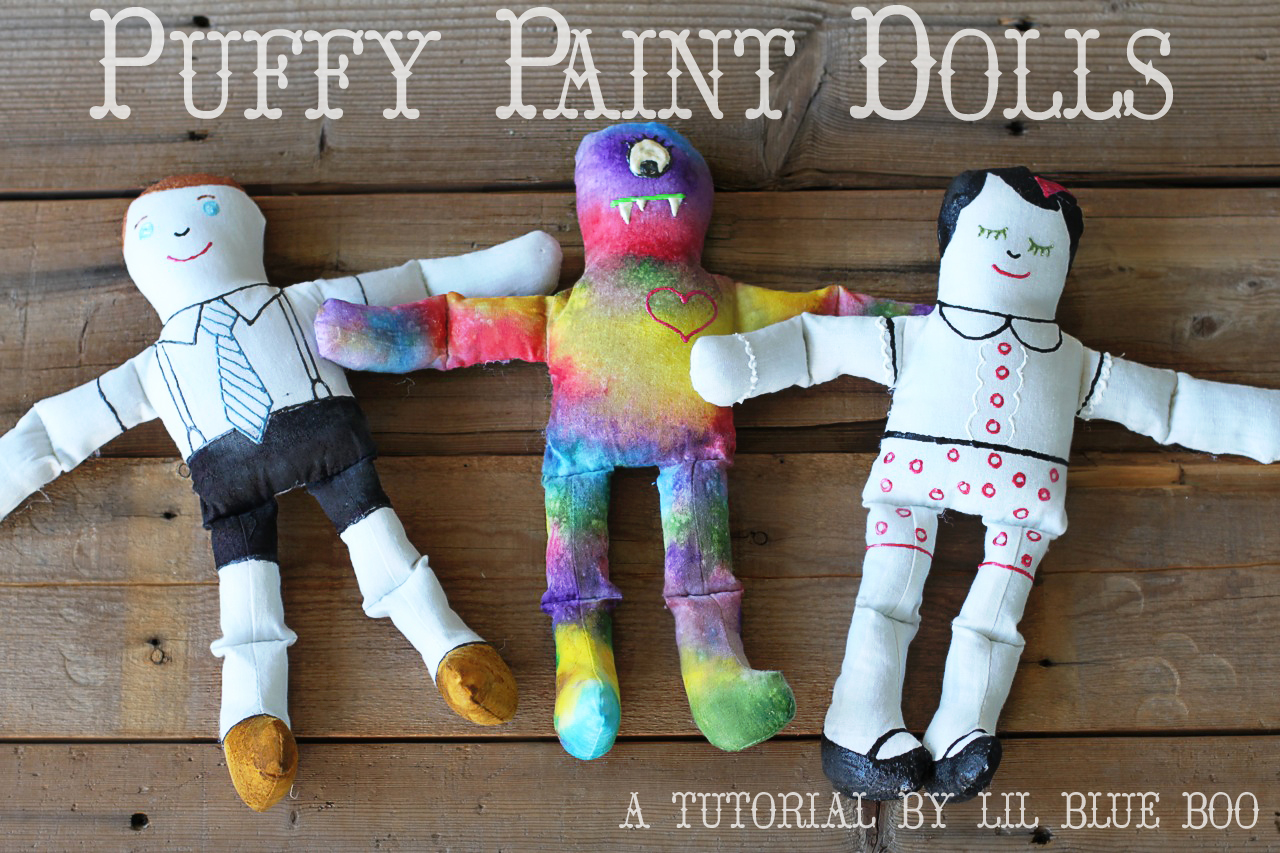 Are these cute? I originally ordered a bunch of blank dolls for a party or kid project idea but Boo and I ended up making them all ourselves this weekend!
These pre-made muslin dolls come in a range of sizes and run about $2 to $6 a piece: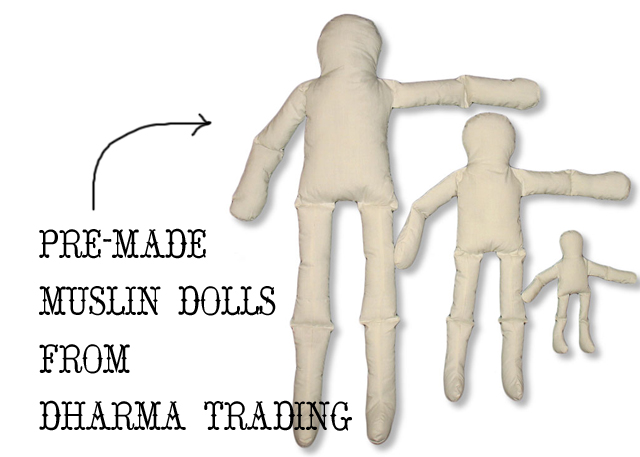 (more after the jump)
So many things you could do with the dolls…..Boo and I chose puffy paint: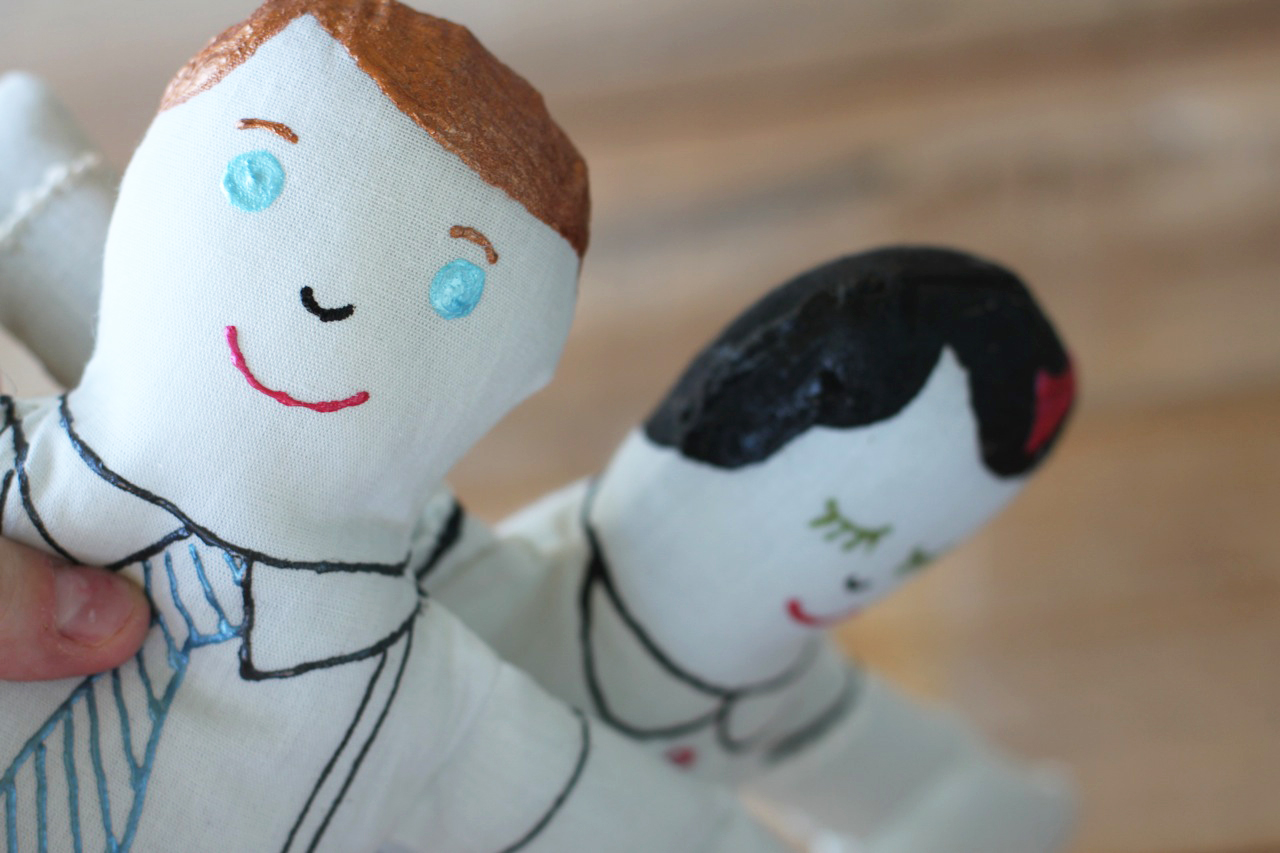 First, I drew out a simple design with a disappearing ink pen: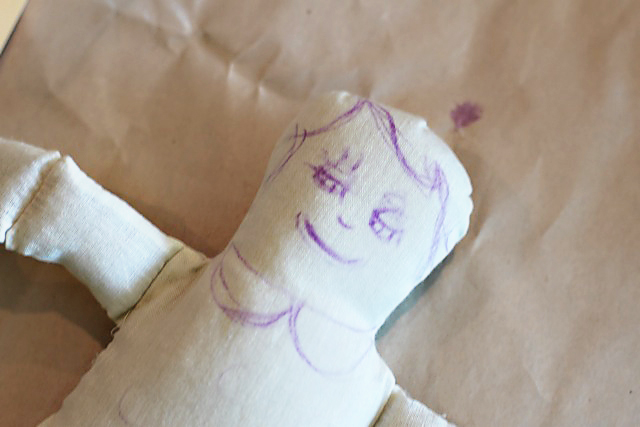 I used puffy paint to draw out the design for each doll. First, the front was finished and allowed to dry: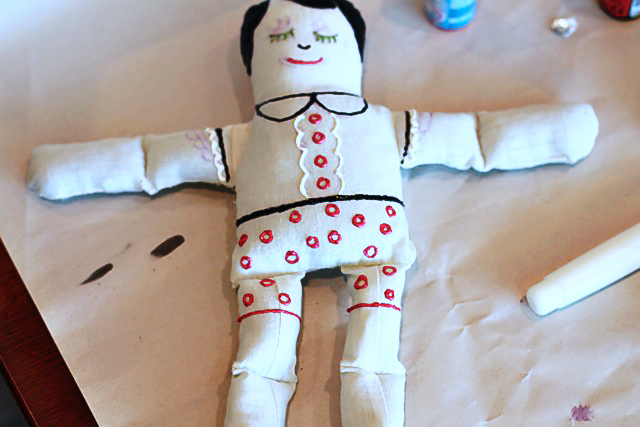 Once the front is dry, I flipped each doll over to complete the back:
Filling in little mary janes: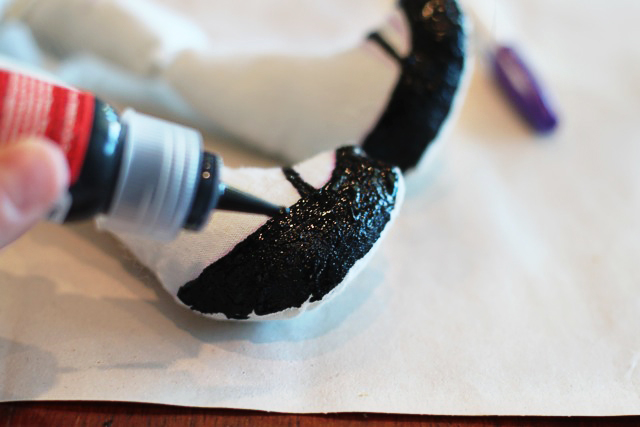 A finished doll: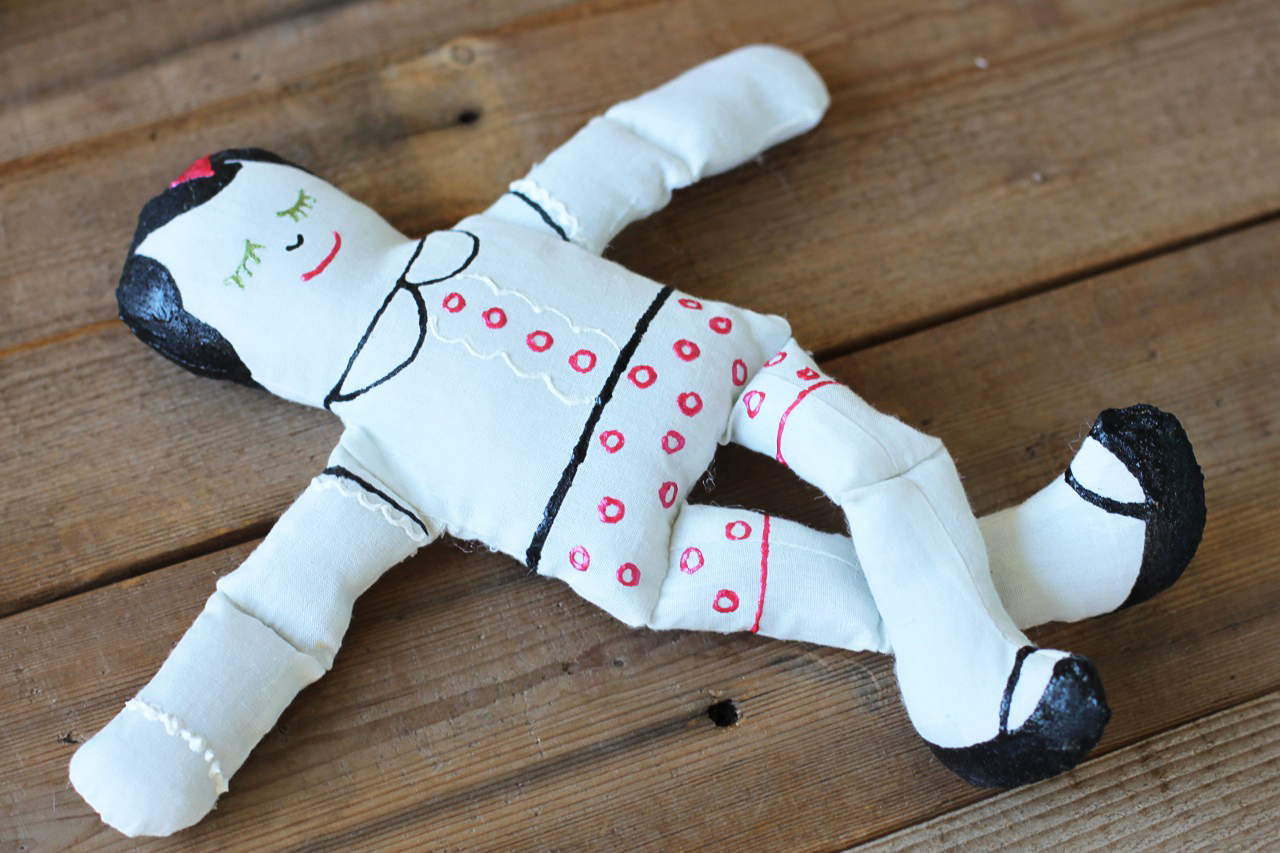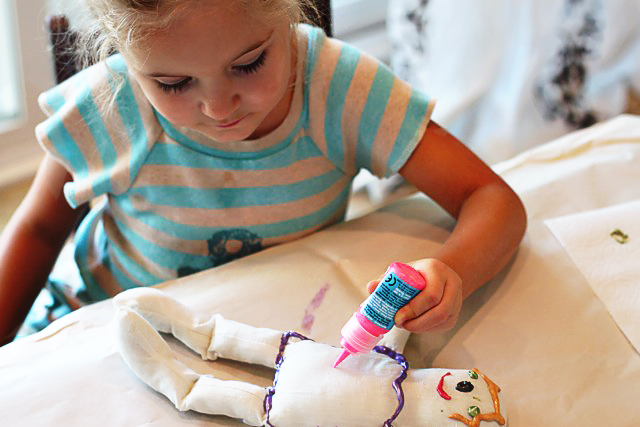 Making another doll: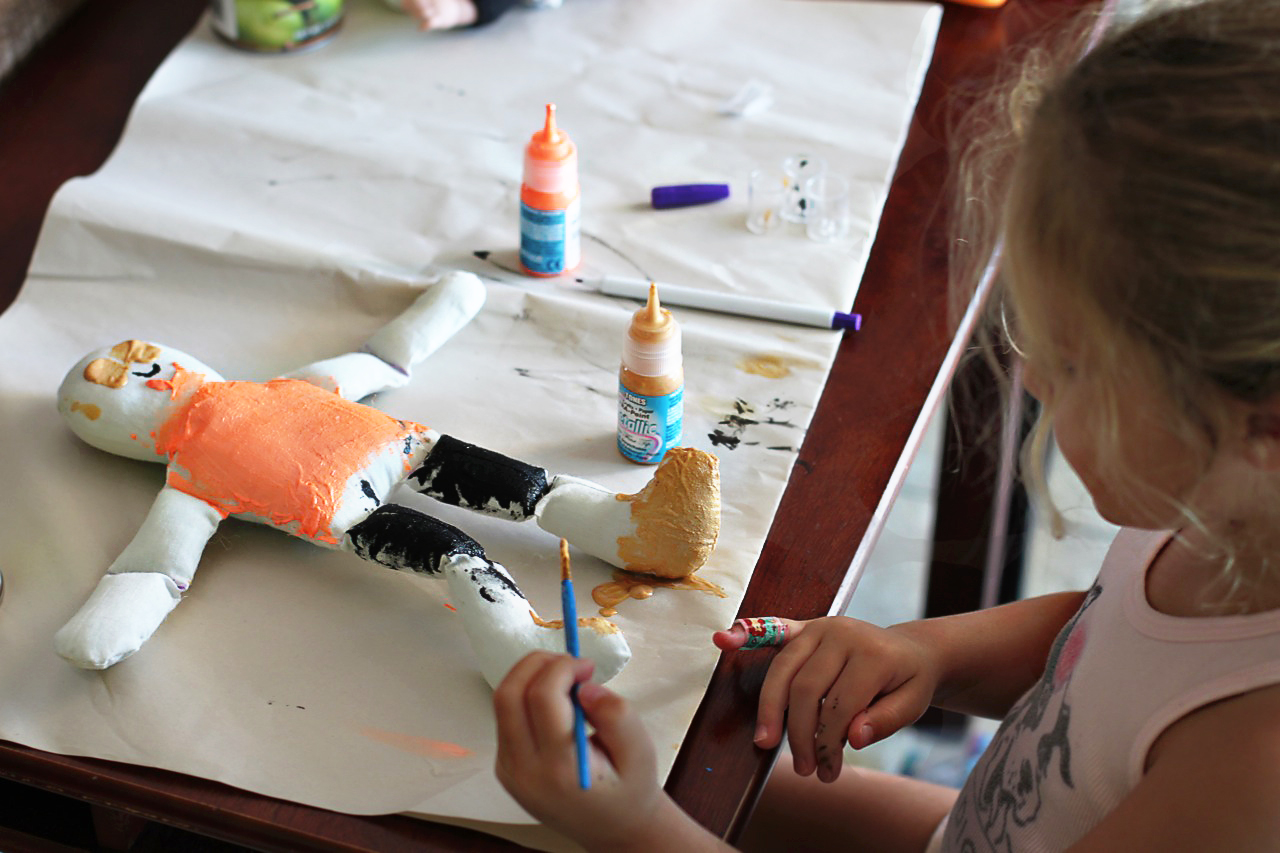 One of the dolls I made into a monster:
I used Setacolor fabric paints (I have a starter kit with every color) with a tiny drop of color fixative added to make the color permanent without ironing: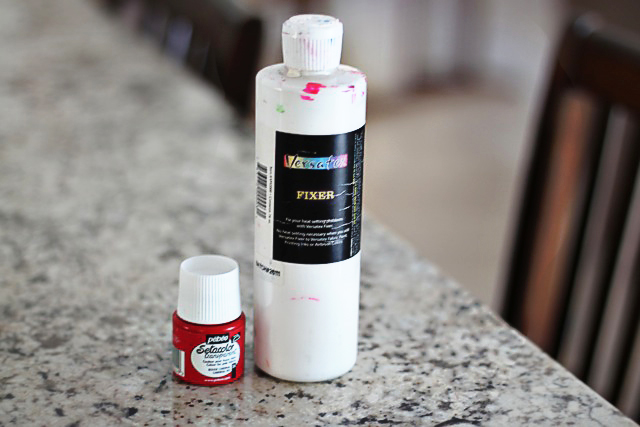 I soaked the monster doll in a bowl of water first: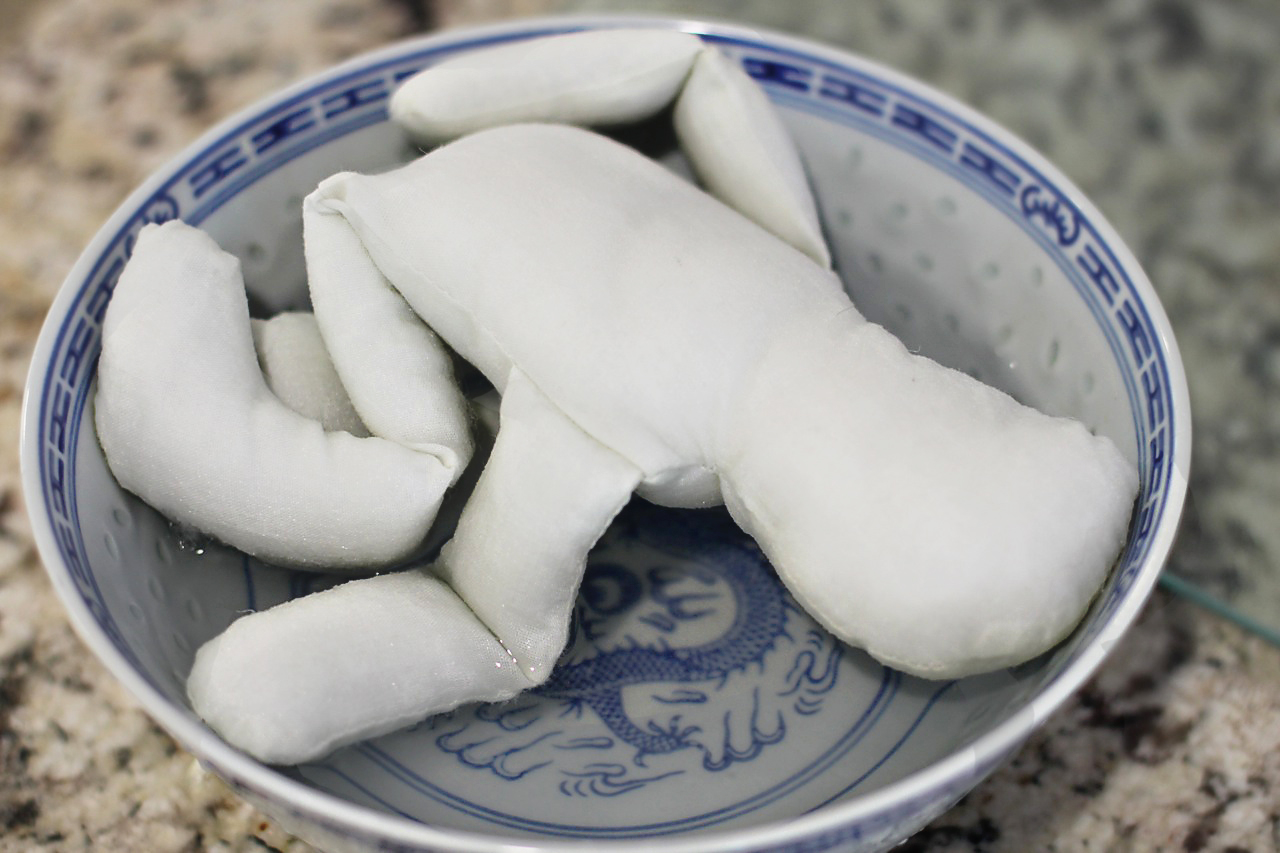 Once the doll was damp, I wrung it out well and started dabbing colors on: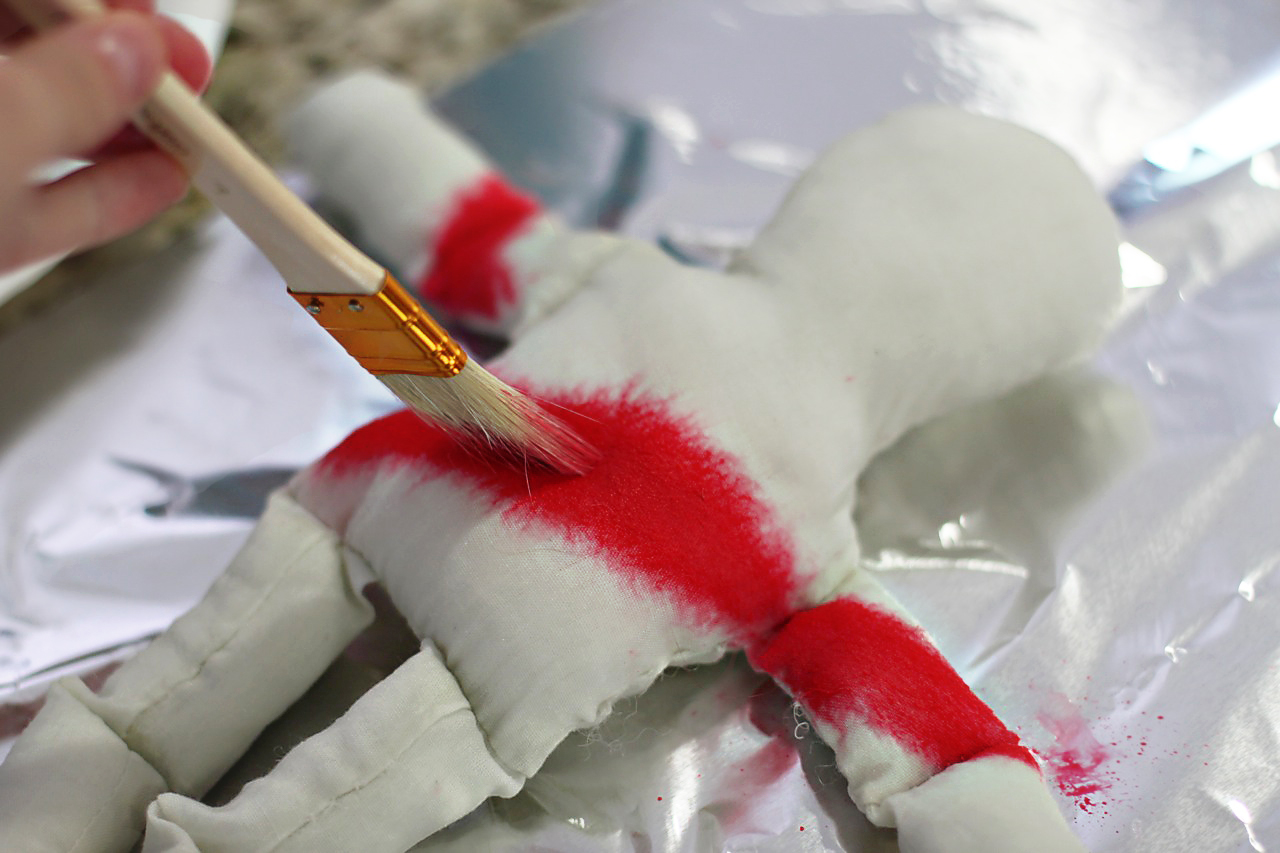 Since the doll is damp the colors will bleed together easily: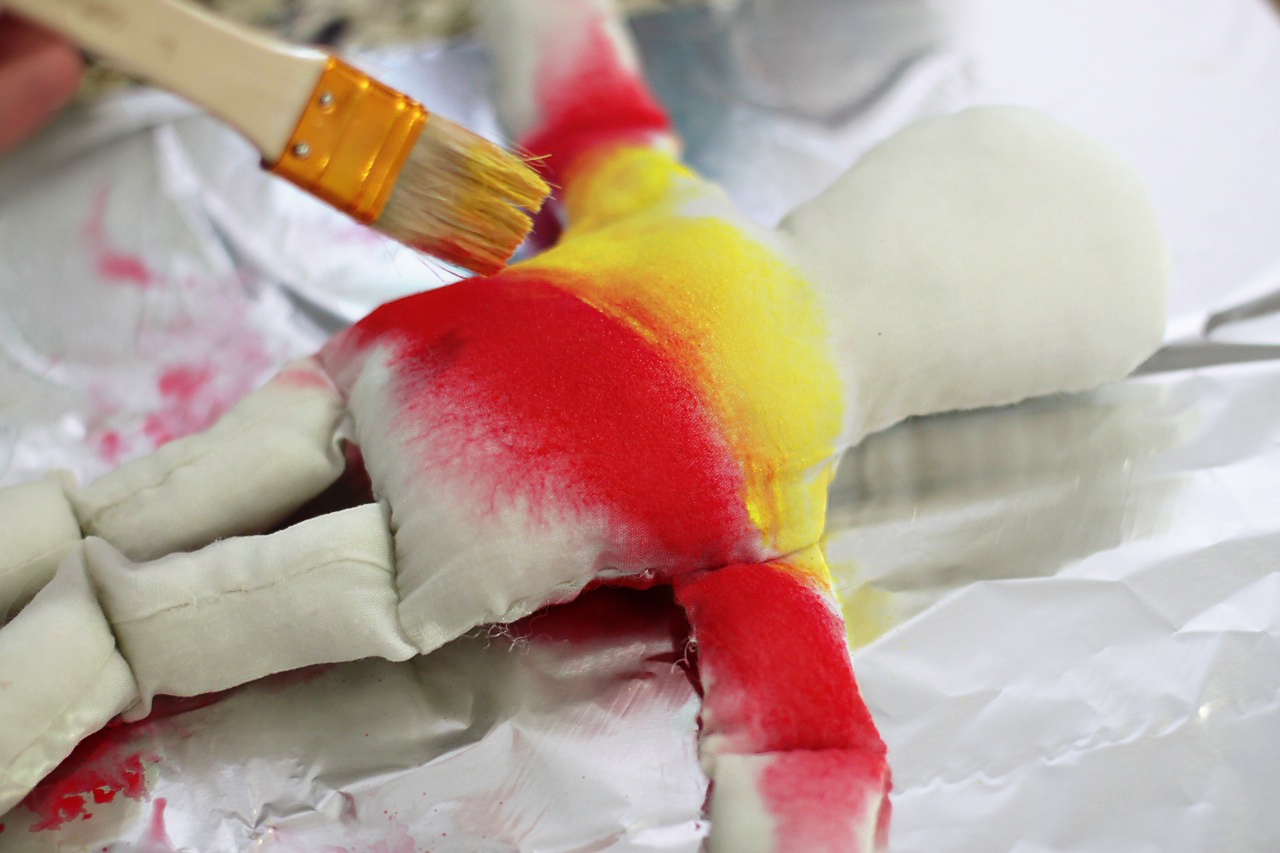 All colors of the rainbow: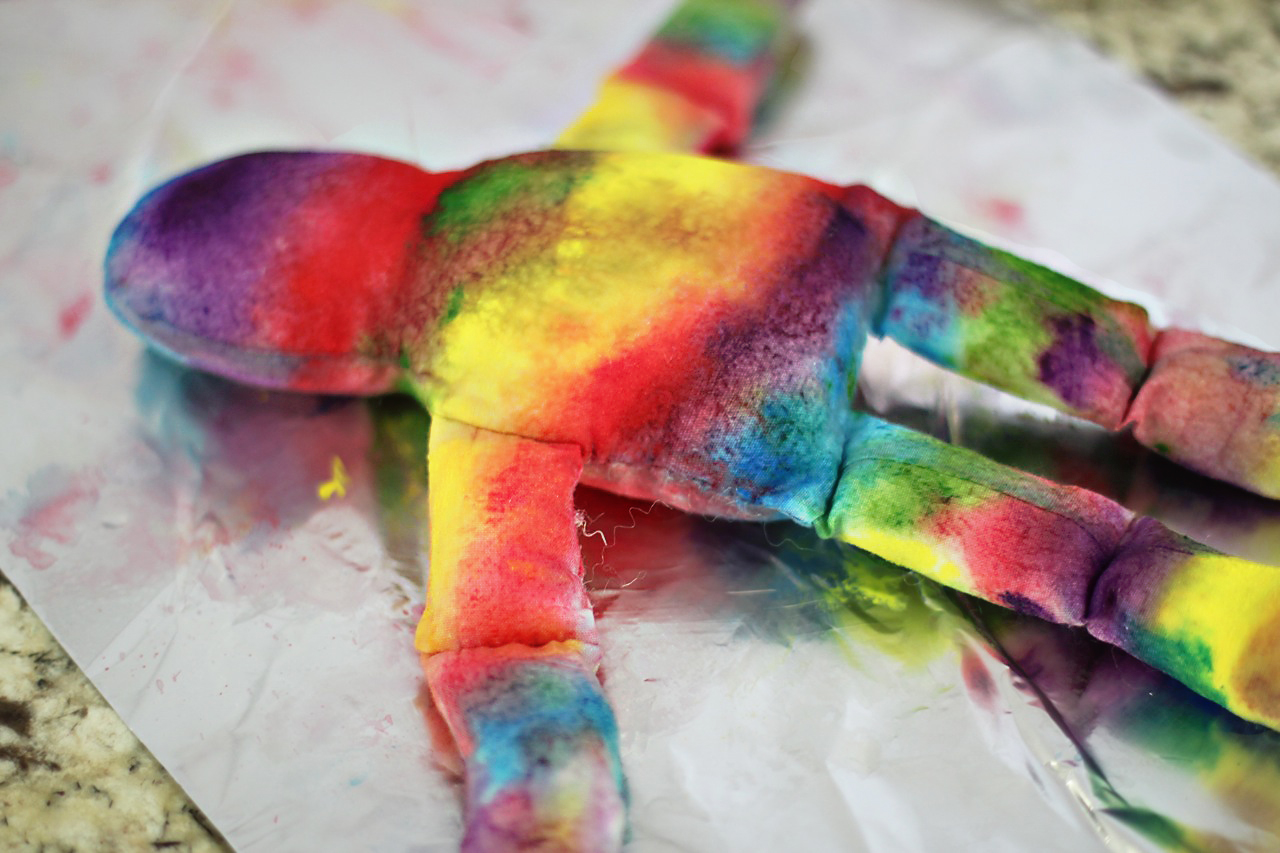 I put the doll in the sun to dry and sprinkled salt over it to give the paint a crystal effect: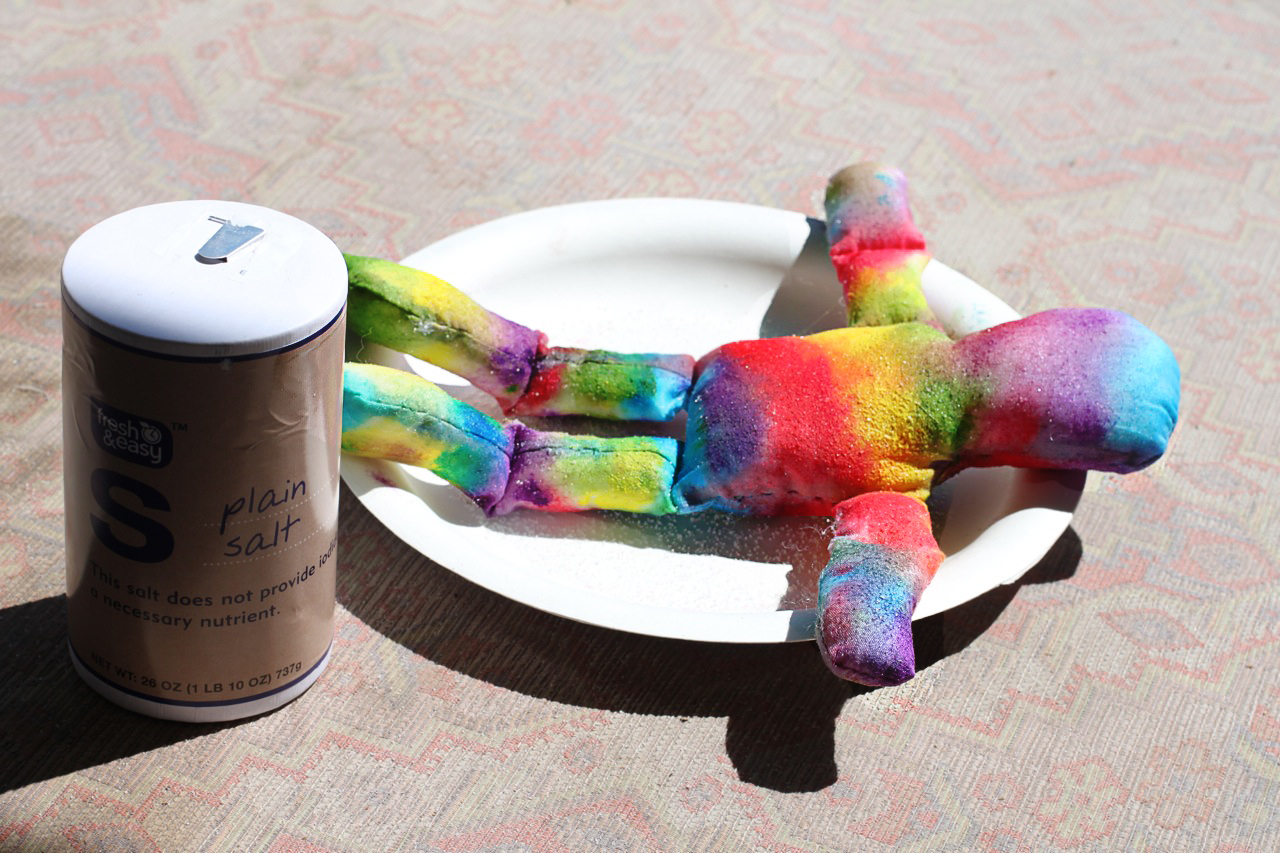 Fun, easy dolls!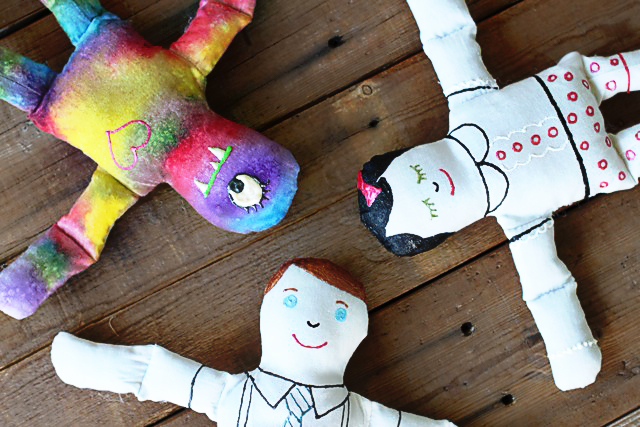 For the price, I think these dolls would be such a fun idea for a party craft: "Make Your Own Doll" Party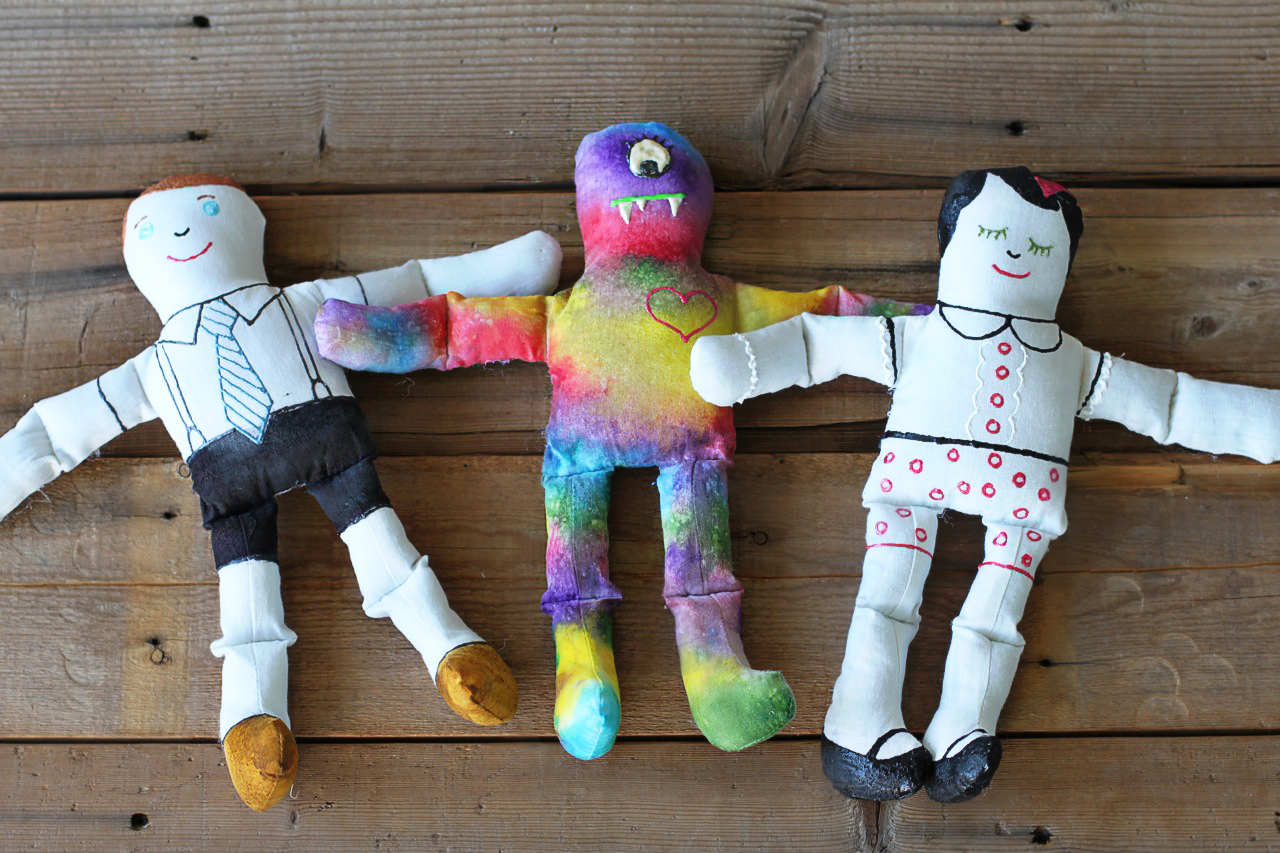 All products used in this tutorial are from Dharma Trading Company.