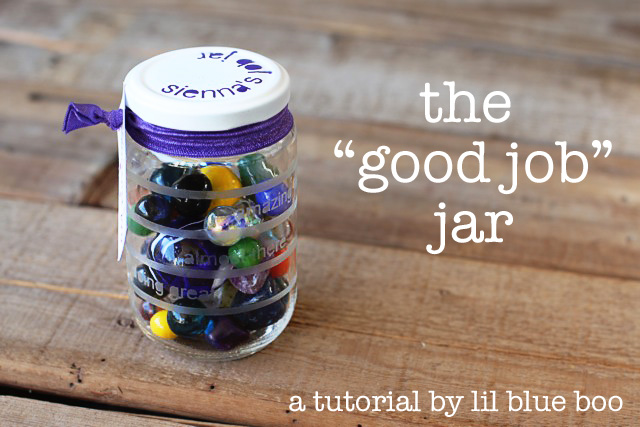 So……I've tried to do job charts and job lists but I'm just not organized enough right now….and Boo can't read so she can't fill them out herself! So I came up with the "good job" jar until she gets old enough to track her chores on My Job Chart or on a checklist!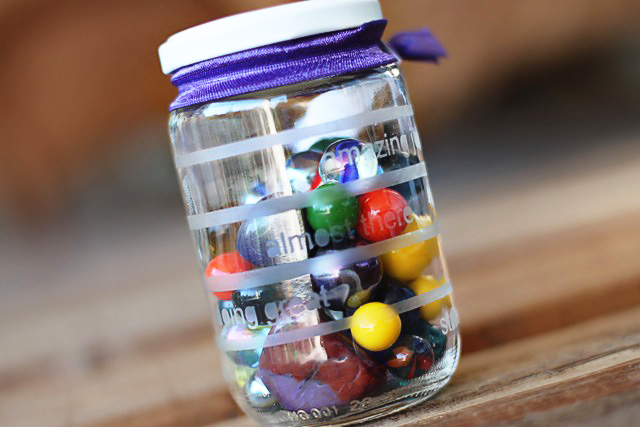 Here's why I love it and it works:
1. We use marbles and pretty rocks as rewards when Boo finishes a chore or has extra good behavior. Each one is a different size so a huge special job can outweigh an simple chore: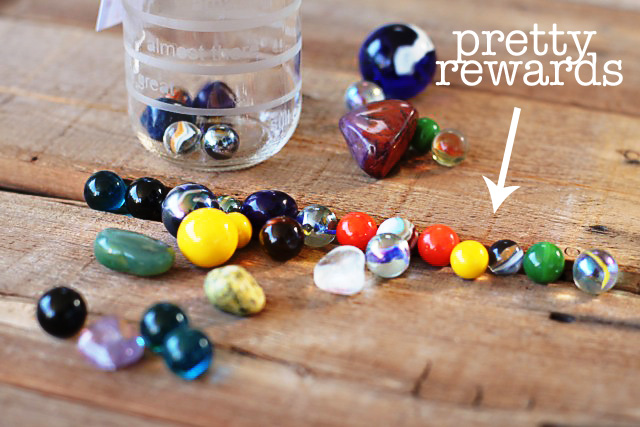 2. It's personalized in her favorite color purple (and if you have multiple kids they can each have their own special jar: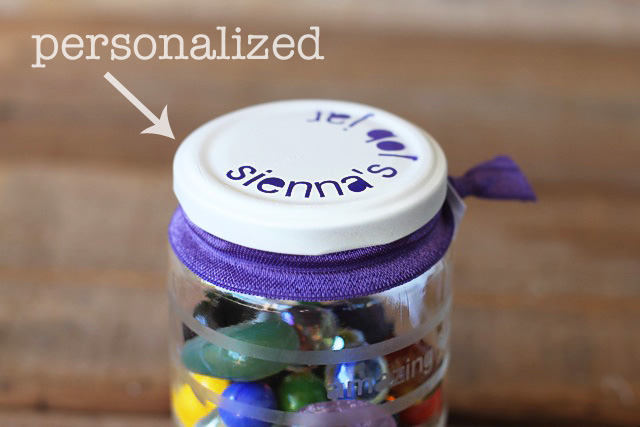 3. Each week a small, reasonable "prize" is selected, written down, and attached to the jar so there is a tangible goal in mind. Once the jar is full, the goal is reached, and emptied out for a fresh start.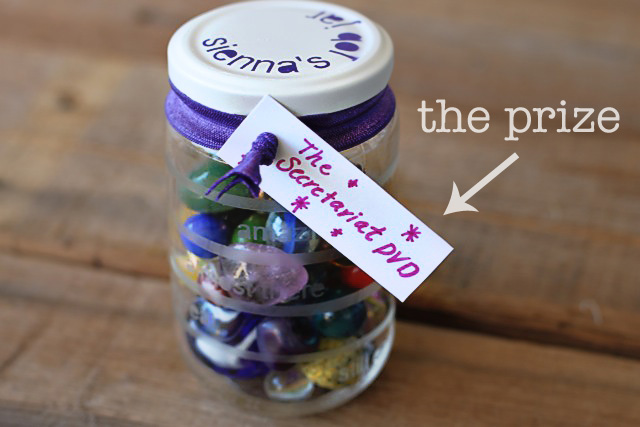 4. There is incremental measures of success etched on the various rings.  A piece of candy or extra "juice dollar" can be earned for each ring reached throughout the week.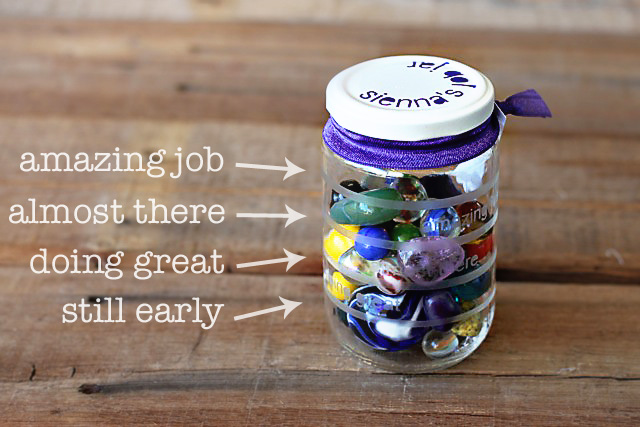 There is more than one way you can make your own….for example, you could just add rubber bands to the outside of an old jar if you don't have the time to make a more detailed jar like I did.
I set up a template on my Silhouette software (click here to download my template…..all you have to do is change the personalized name in the software). The template fits an area 3″ high by 9″ around (a small condiment or cherry jar).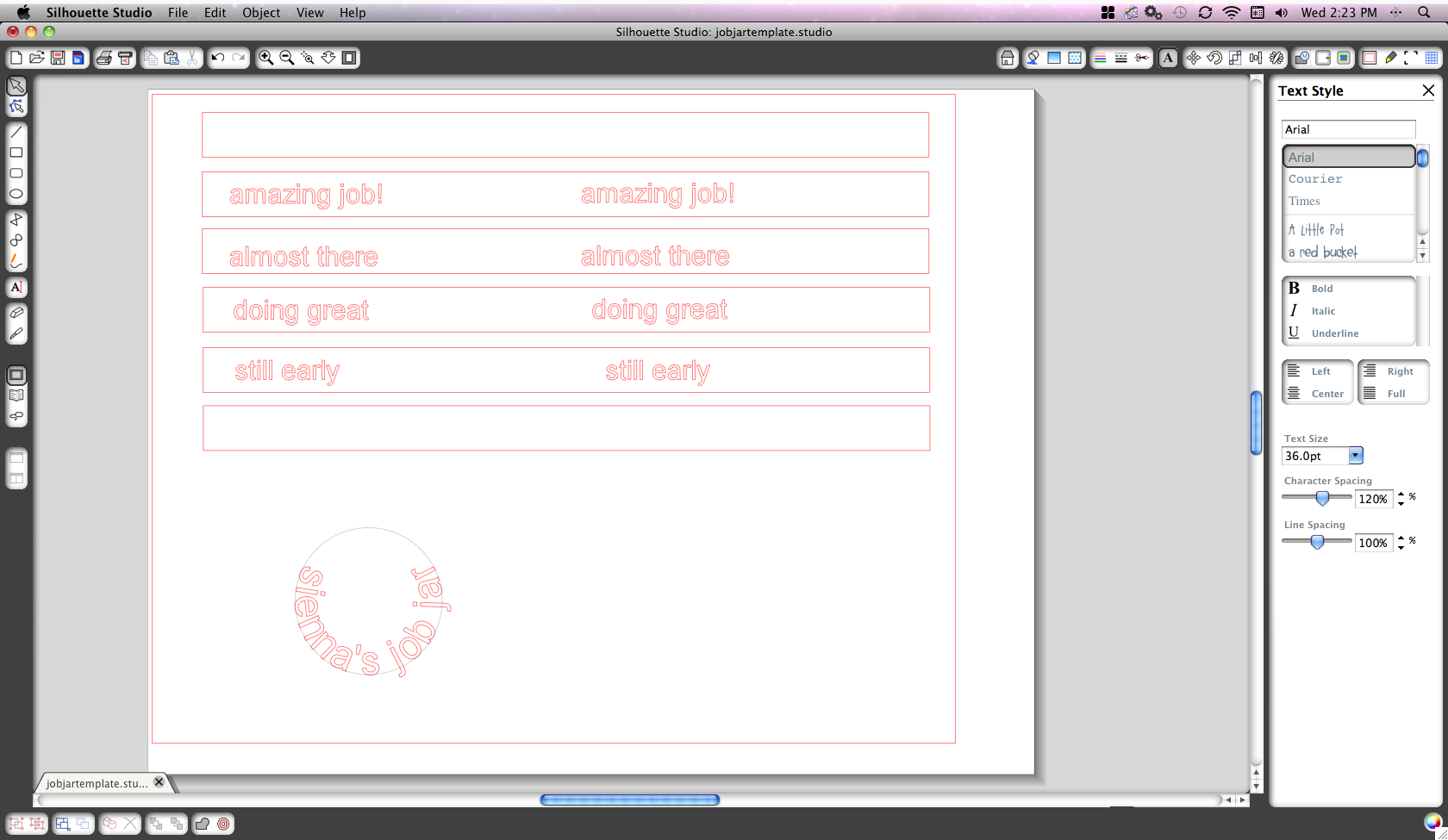 I had the Silhouette machine cut out the template onto adhesive shelf paper and applied the strips to the jar as shown: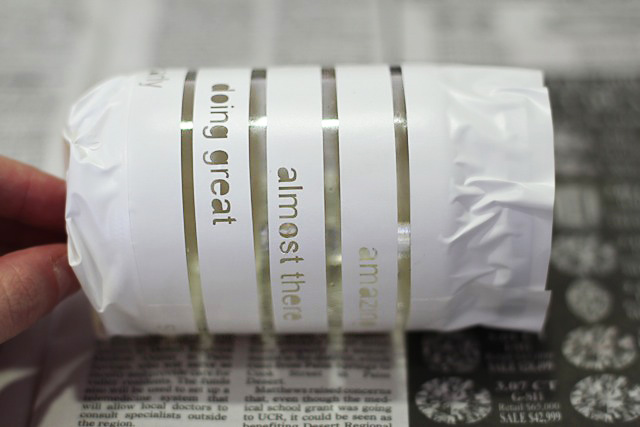 I applied Armour Etch glass etching cream (available at most craft stores) to the jar and followed the directions.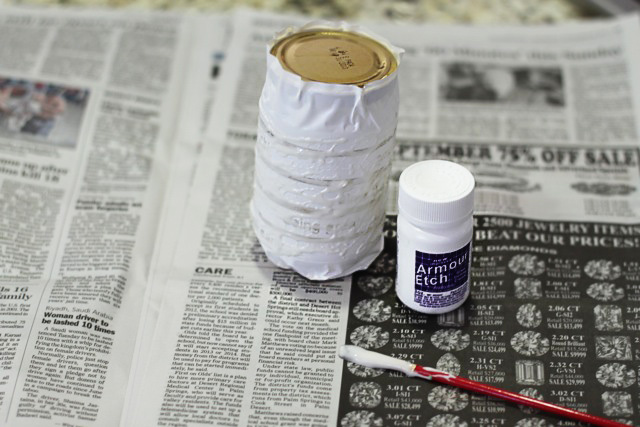 After the etching cream is washed off here's what the lines and wording look like: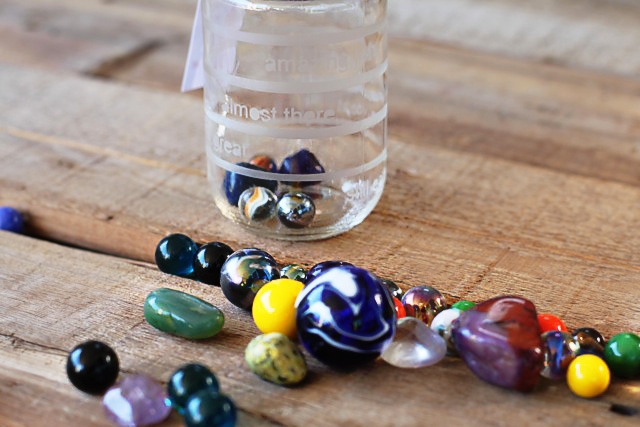 I spray painted the lid of the jar white and used the second part of the template as a stencil to spray paint a personalization on the top: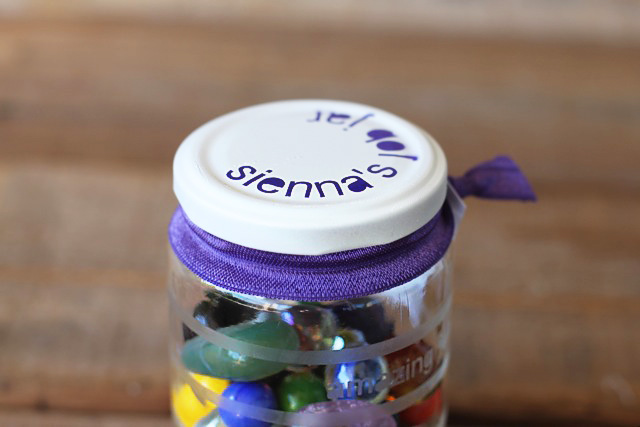 Boo is pretty close to earning that Secretariat DVD!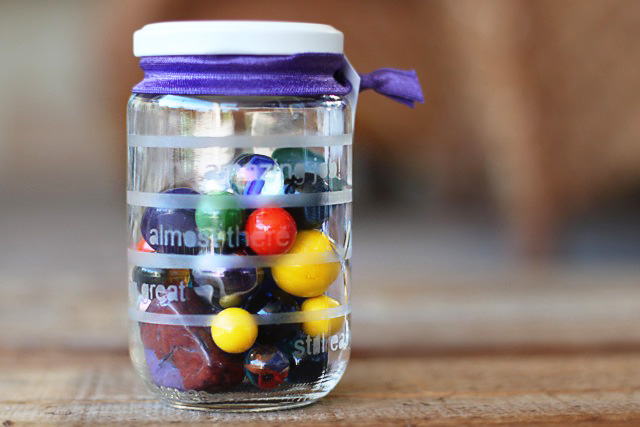 Click here to check out other projects I've made with my Silhouette Machine!