These headbands are so easy to make and comfortable too! I've attached my PDF pattern at the bottom of this post for you to download if you want to make them for yourself.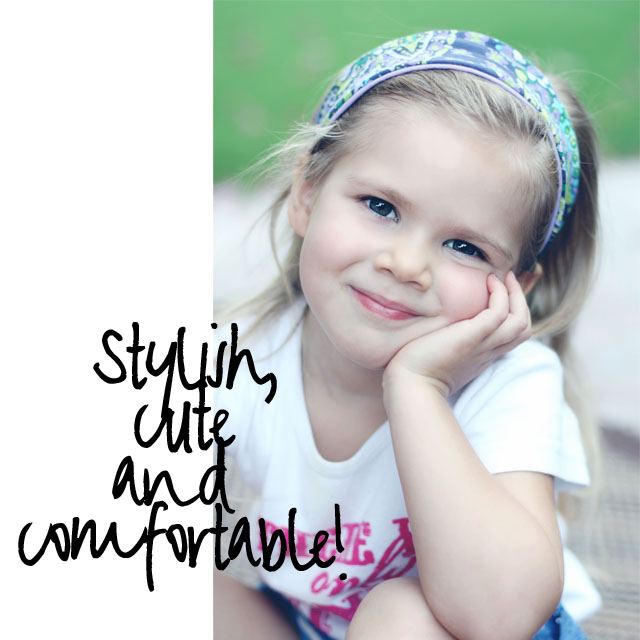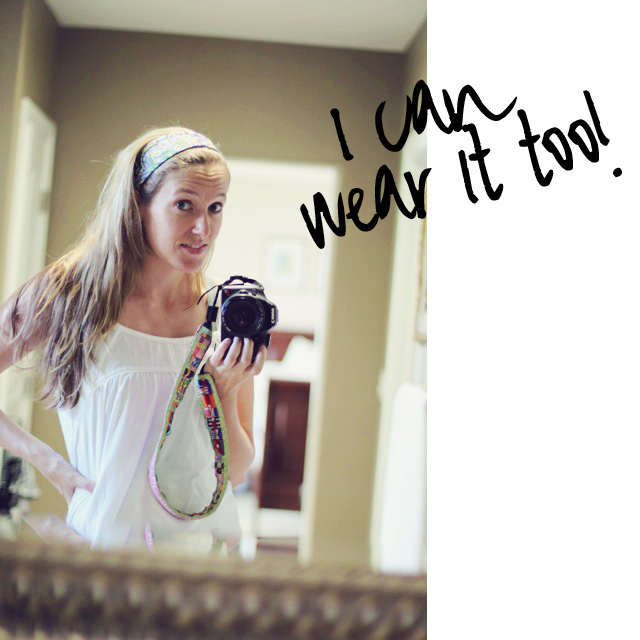 (more after the jump)
Step 1: Print the PDF pattern and cut out your pieces. You'll cut two pieces, on the fold, of the following pattern piece. It can be of the same fabric or of two contrasting fabrics.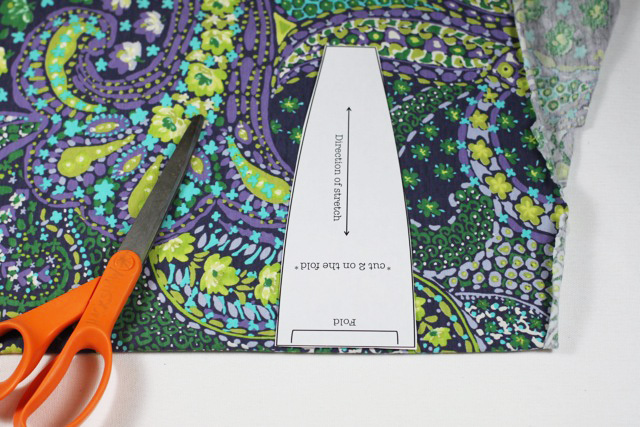 Step 2: Cut out one (not on the fold) of the below pattern piece: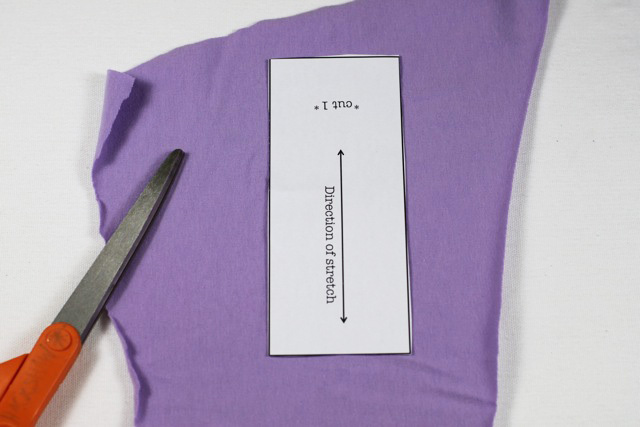 Here are the pieces you will have cut and you'll need to add a 5″ long piece of 1/2″ elastic: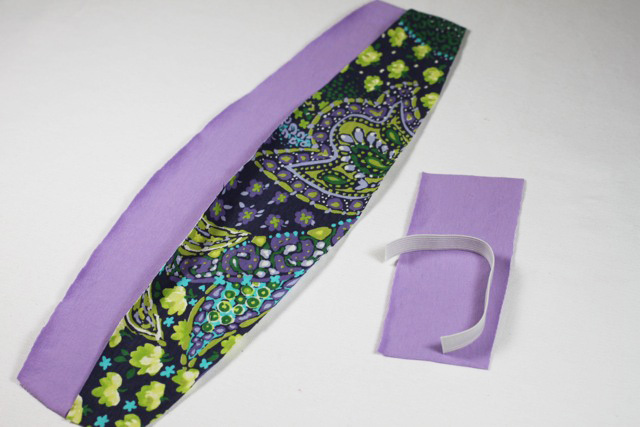 Step 3: Place the main headband pieces right sides together and sew along the edges as shown: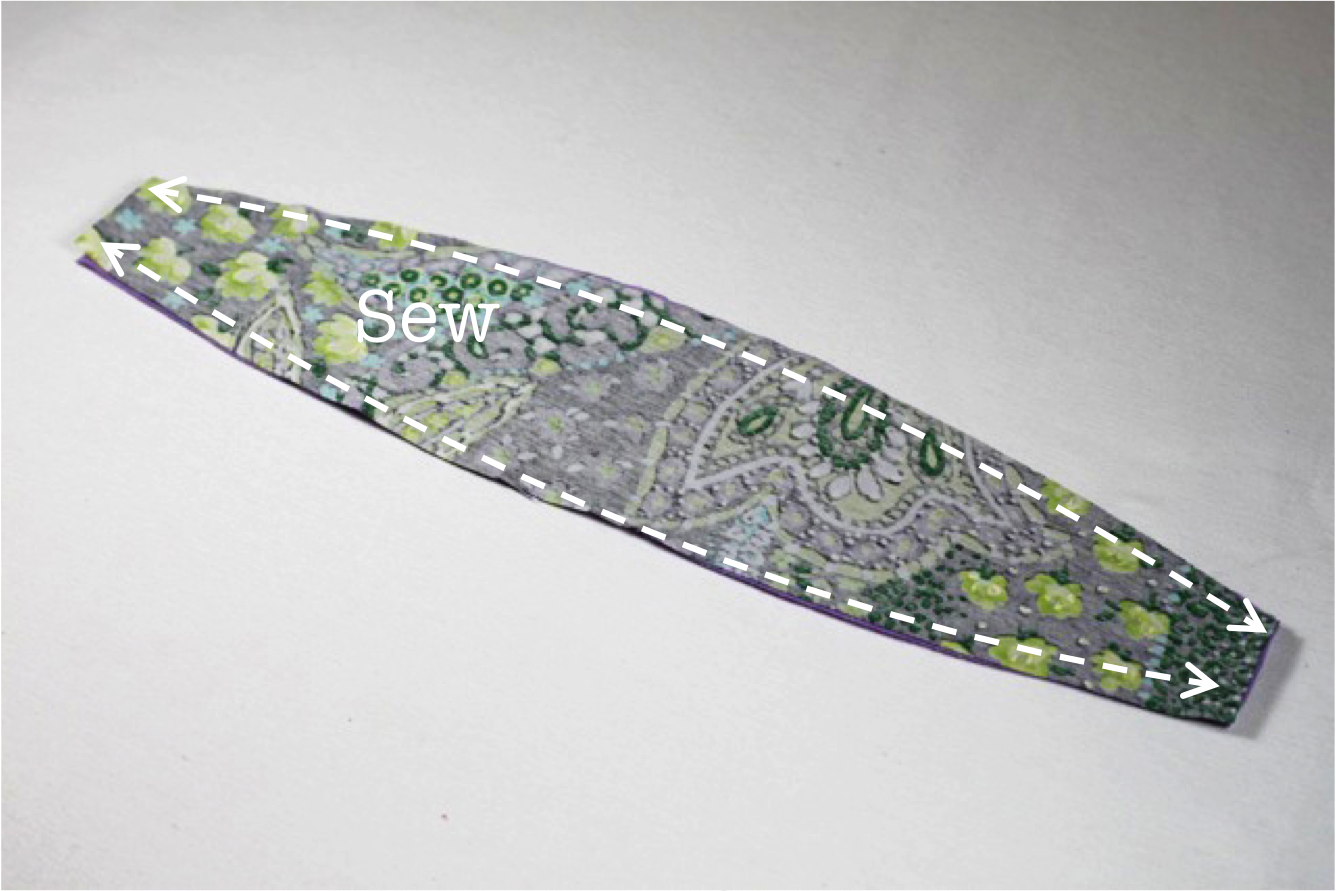 Step 4: Fold the bottom piece in half, right sides together, and sew across the open edge: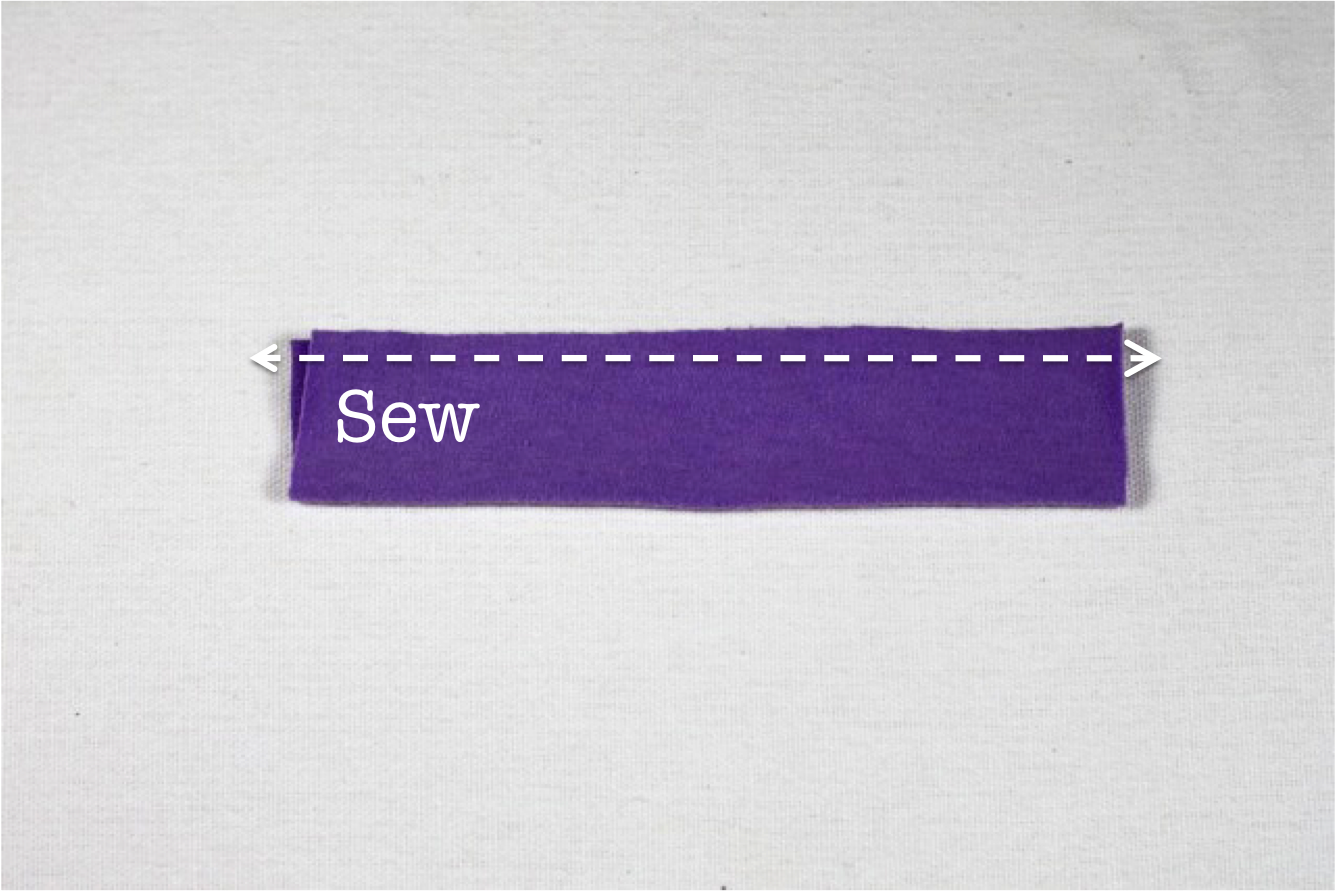 Step 5: Turn the main headband piece back right side out: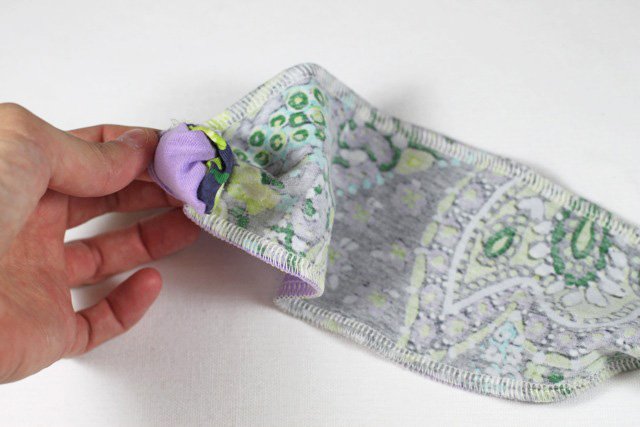 Step 6: Turn the smaller bottom piece right side out as well and slip the elastic all the way down into it so you can't see it anymore: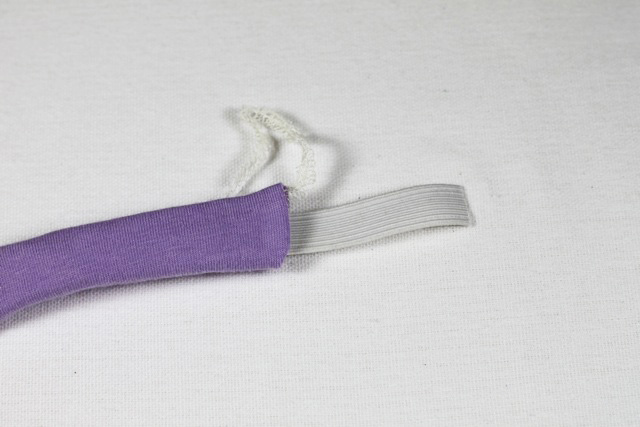 Step 7: Adjust the bottom piece around the elastic so the seam is in the center as shown and sew along one end to secure the elastic inside: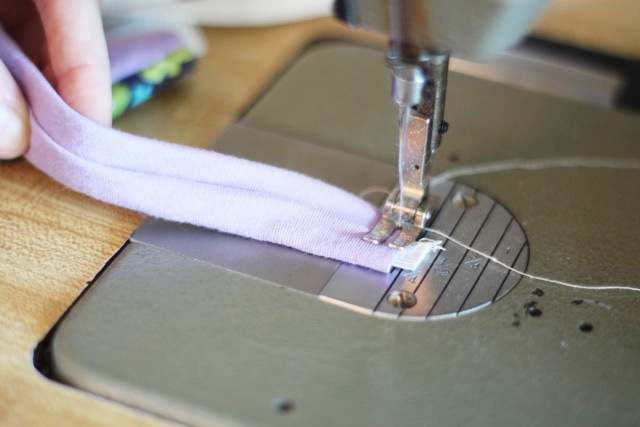 Step 8: Turn the bottom piece around and pull the elastic to the other side and sew across that end too to secure the two pieces together (notice the bottom piece is longer than the elastic so it will be slack along the piece:
Step 9: Turn your headband ends under about a 1/2″ on each side: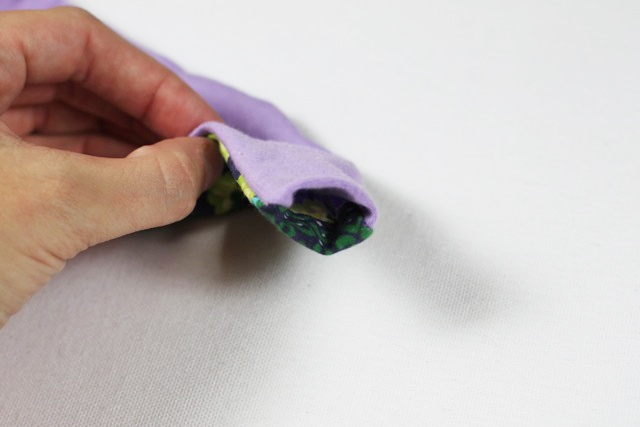 Step 10: Insert the bottom piece into the headband about a 1/4″: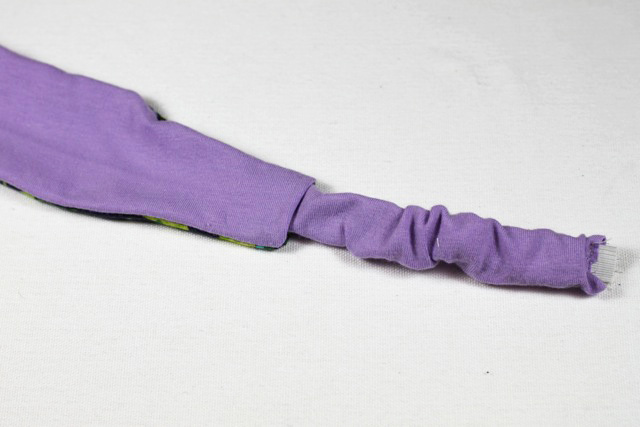 Step 11: Sew the end of the headband shut securing the bottom piece inside: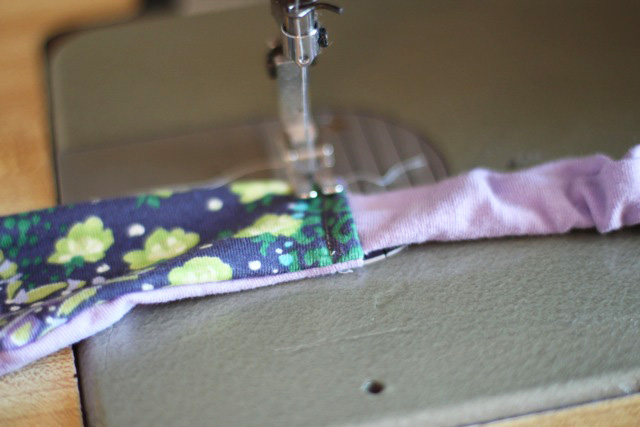 Step 12: Repeat for the other side and you have a finished headband!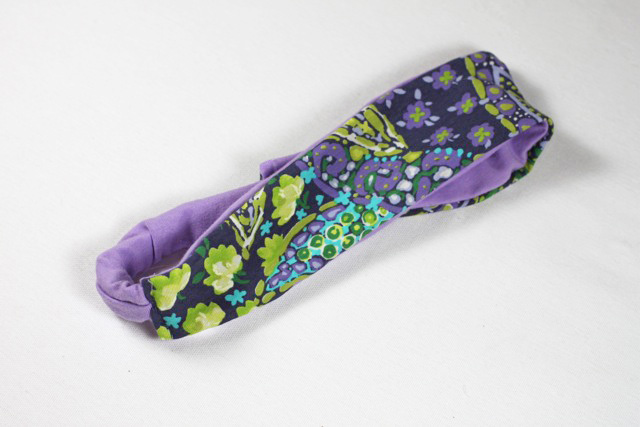 Experiment with patchwork pieces of knit….I love the texture of leaving the seams exposed as shown: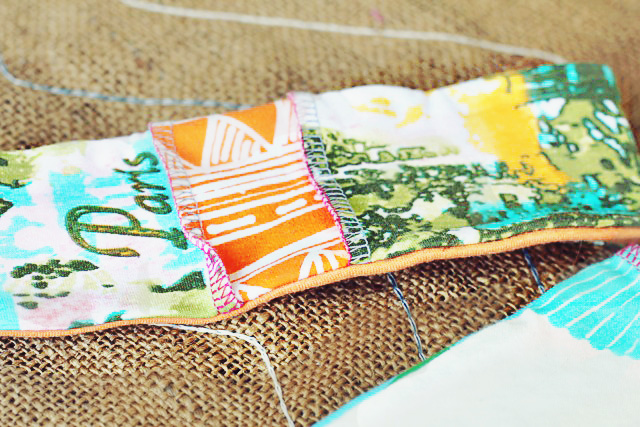 So many possibilities of colors! Two of these have even been screen printed with designs on the fabric: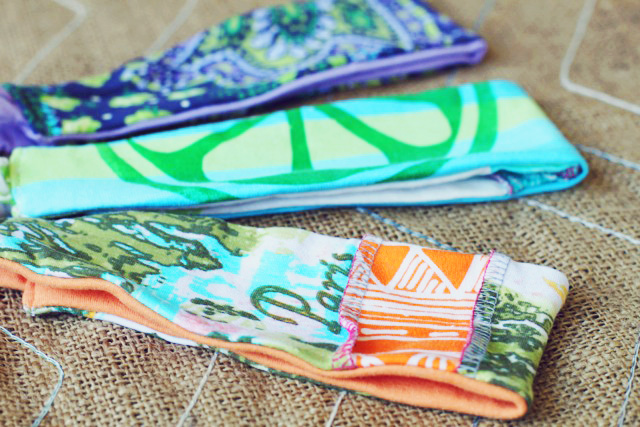 Click below to download the free Lil Blue Boo Knit Headband PDF Pattern! Enjoy!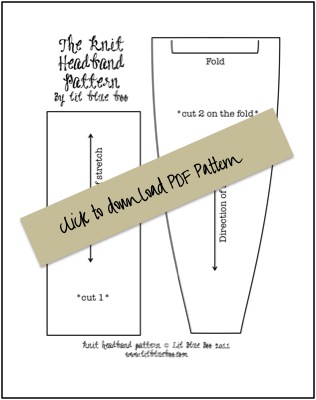 This PDF pattern is for personal use only. No commercial use. No pattern distribution or resale allowed.