When I was at my mom's house this summer I was helping her clean out some closets and I found a huge box of old Barbies….a mixture of mine and my mother's from when she was little.
My grandmother Beauty handmade the tiniest little fashions for my mother's Barbies.  I remember this outfit was one of my favorites growing up. I loved the drop waist ball gown and the matching reversible coat: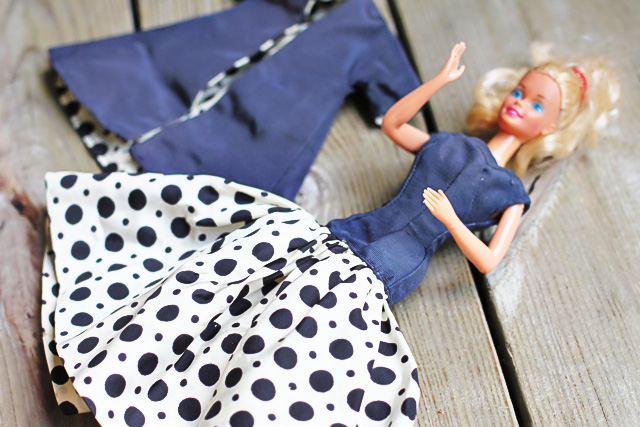 I love the vintage prints of these house dresses:
(more after the jump)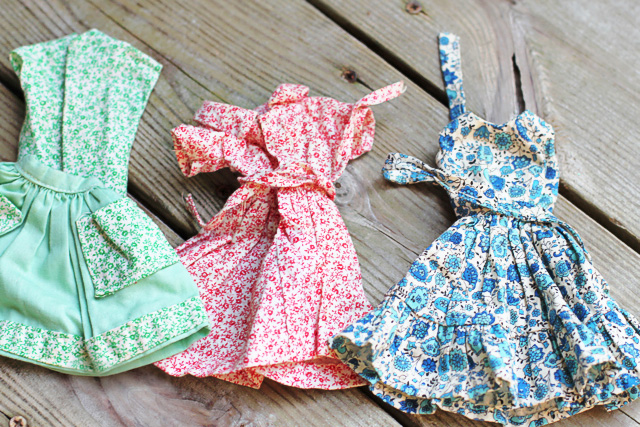 Even the coats my grandmother made were impeccable…..my mother's Barbies had a real fur coat!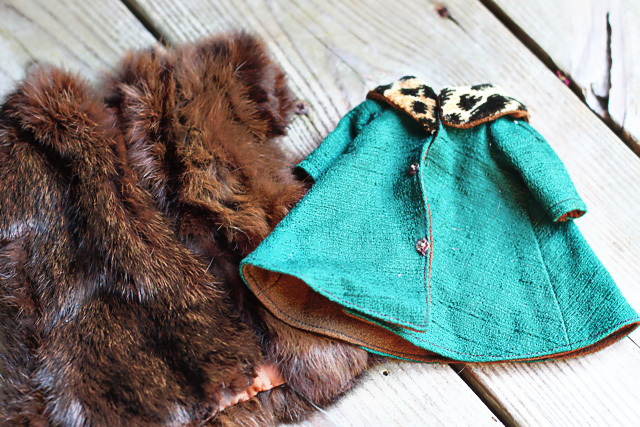 I love vintage things……especially if I know the history behind them. Here's a photo of my grandmother when she was a young child……love the style: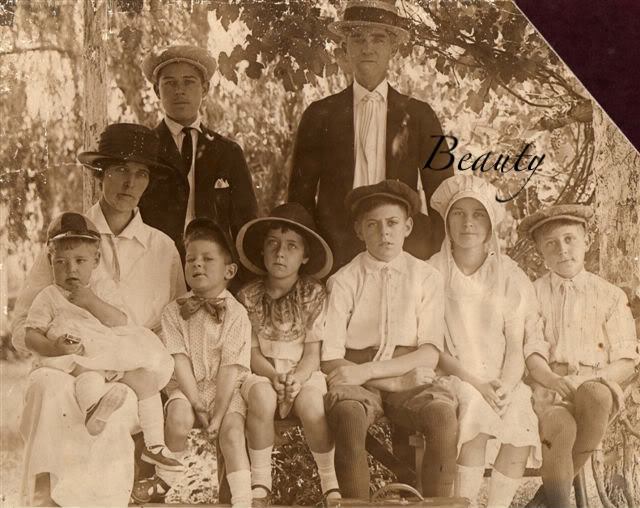 I don't know if my grandmother was creative at a younger age….but when she was married with children she made everything, out of love for sewing and necessity. My grandfather was a firefighter in Washington, DC and when my mother was a young girl, he was in a horrific fire that seared his lungs and they gave him 4 months to live. He moved the family out to the Potomac river to live out his last days.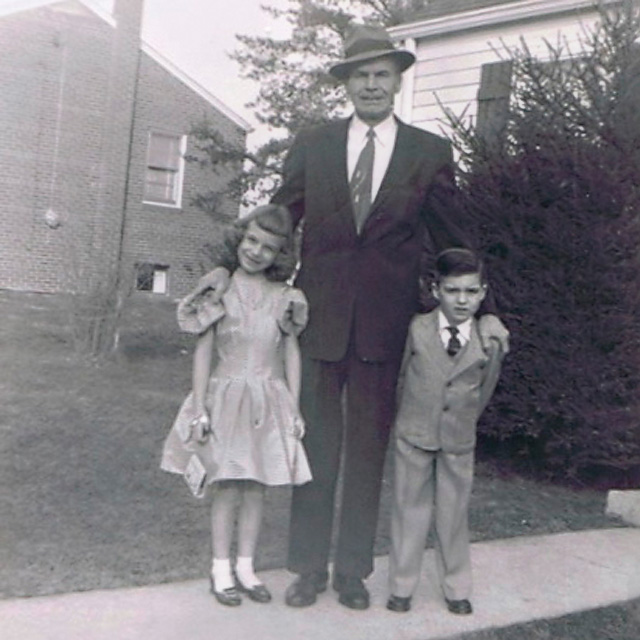 It was difficult to make ends meet but my grandparents ended up taking in 3 foster children in addition to their own children, my mother and uncle.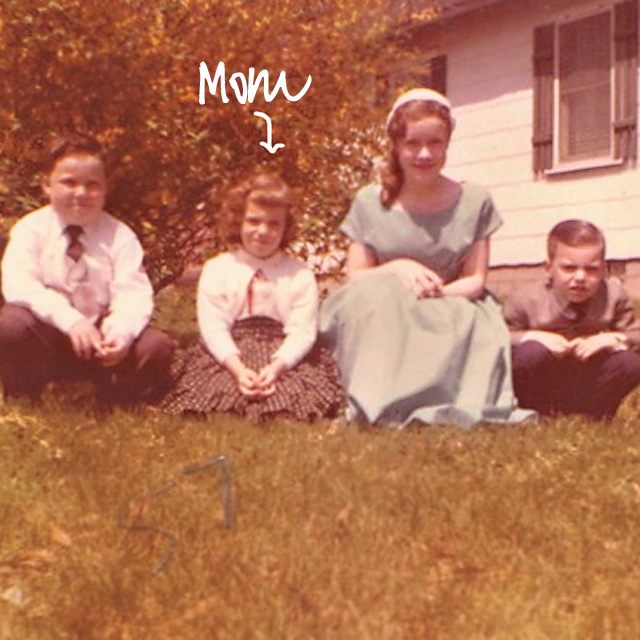 To clothe the entire family my grandmother took in second hand clothes and re-purposed them into unique one-of-a-kind clothing. She made all of her own outfits too….sometimes matching my mother's: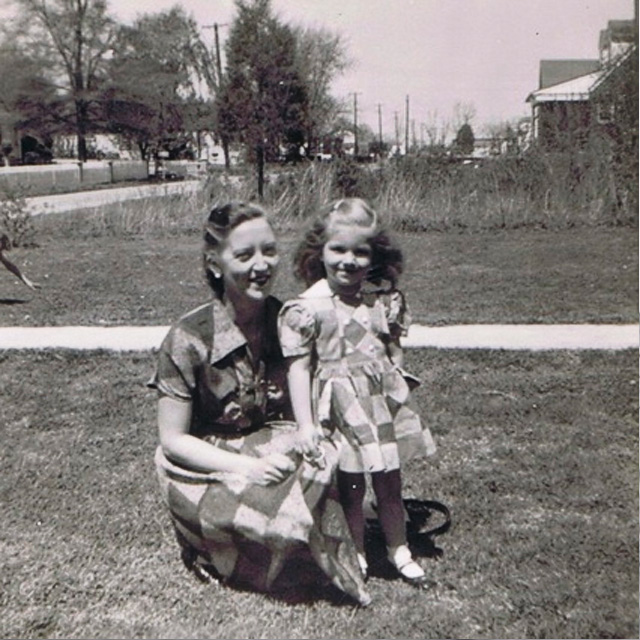 My grandmother never even learned to drive…..but you could guarantee a handmade Christmas surrounded by beautiful handmade furnishings: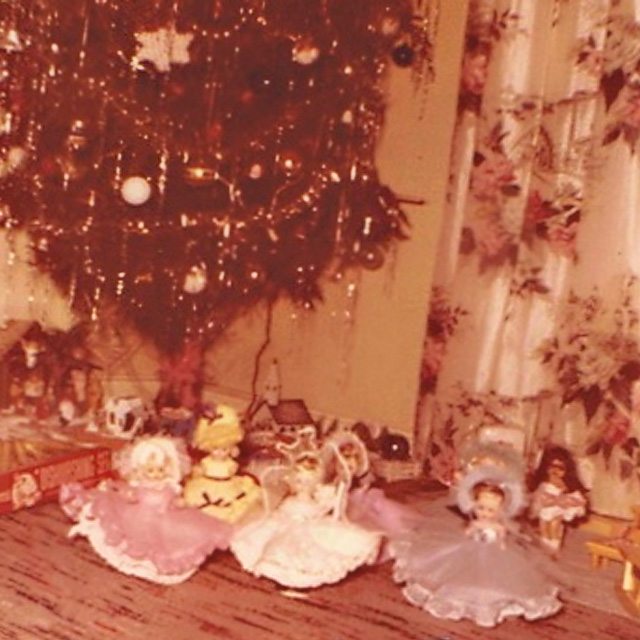 My mom participated in pageants to get a scholarship to college and my grandmother made all of her gowns: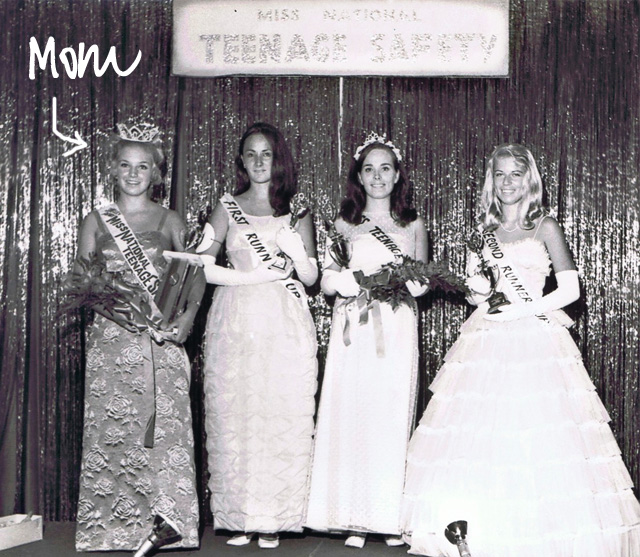 My mom says I'm just like my grandmother…..always thinking about the next thing to make and never doubting that I can make something if I work hard enough at it.  The love of "handmade" runs in our family. Where do you think YOUR creativity comes from?
P.S. Even though they gave my grandfather 4 months to live he ended up living long enough to see my mother get married and to meet me!
I was lucky enough to spend a few years with my Dad's mother too….she made the most delicate Faberge style eggs and loved handmade as well.
Click the image to see her handmade items: