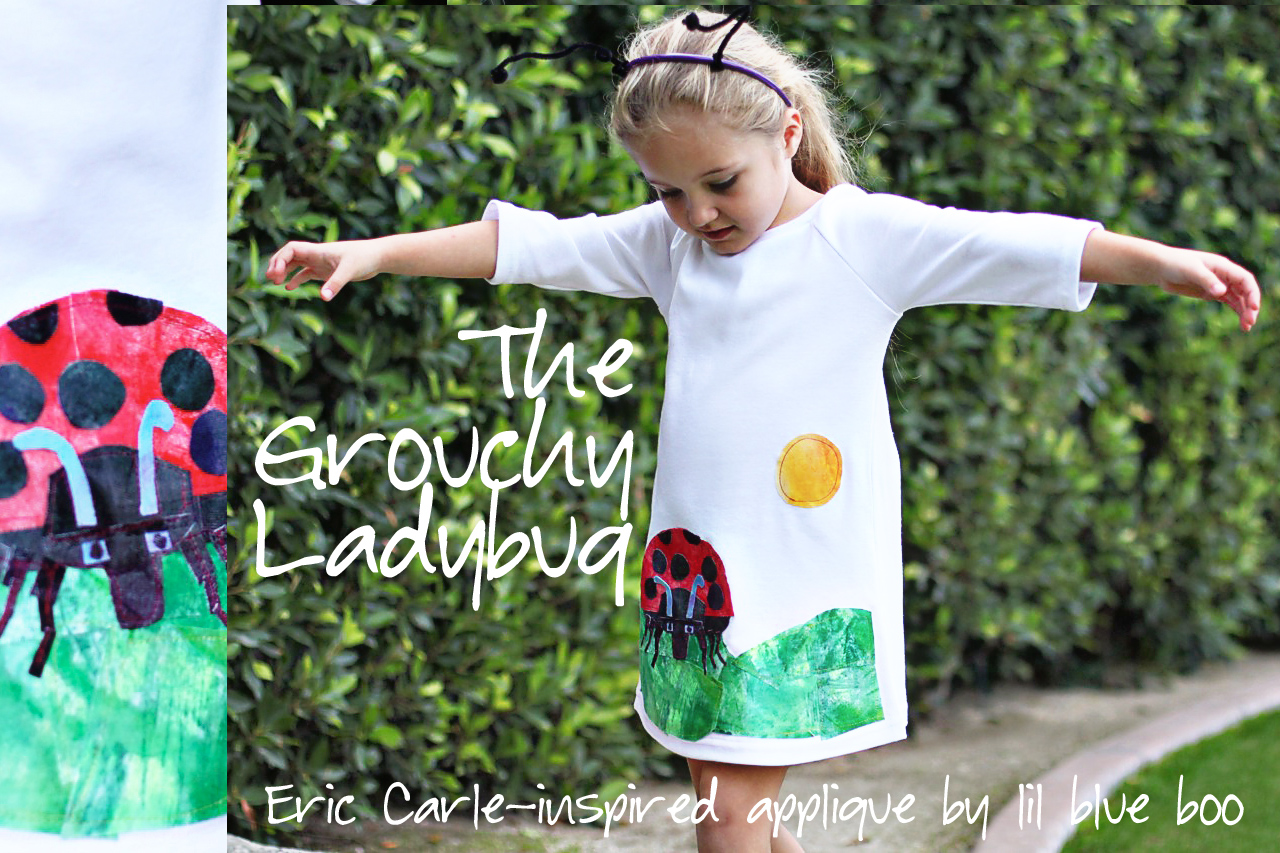 I'm so excited to be a part of No Big Dill's Once Upon a Thread this month!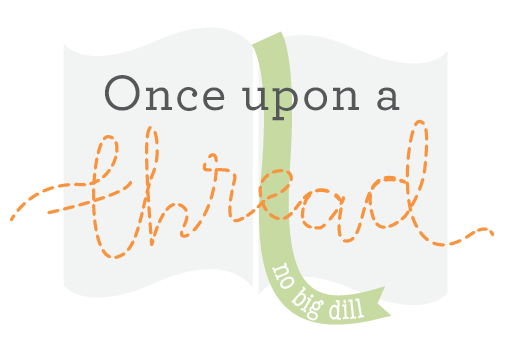 Earlier this year in the first series of Once Upon a Thread I made a dress inspired by The Giving Tree….it was one of my favorite books growing up. This time around I let Boo pick the book and she chose The Grouchy Ladybug by Eric Carl.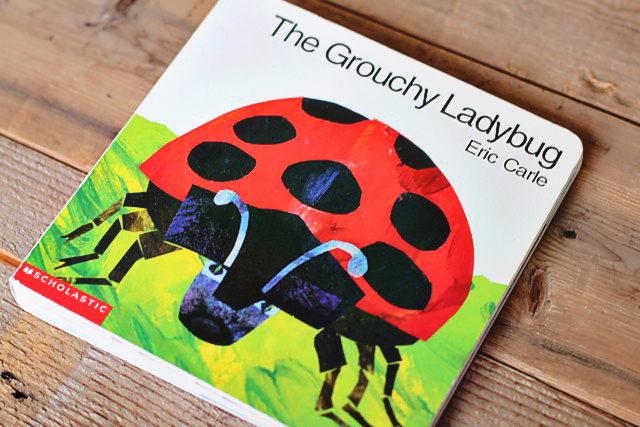 So I made her a Grouchy Ladybug-inspired outfit: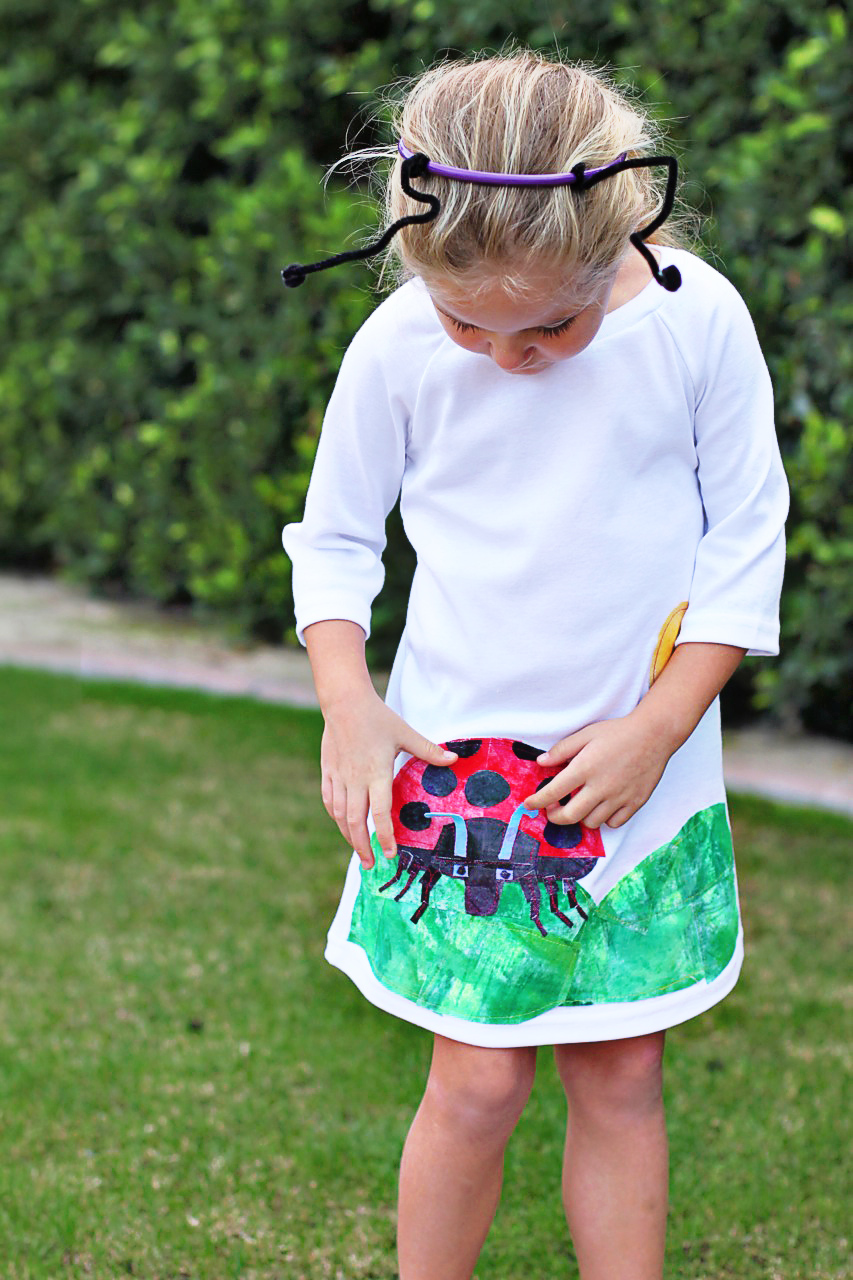 I used hand painted fabric pieces to create an Eric Carle-inspired applique: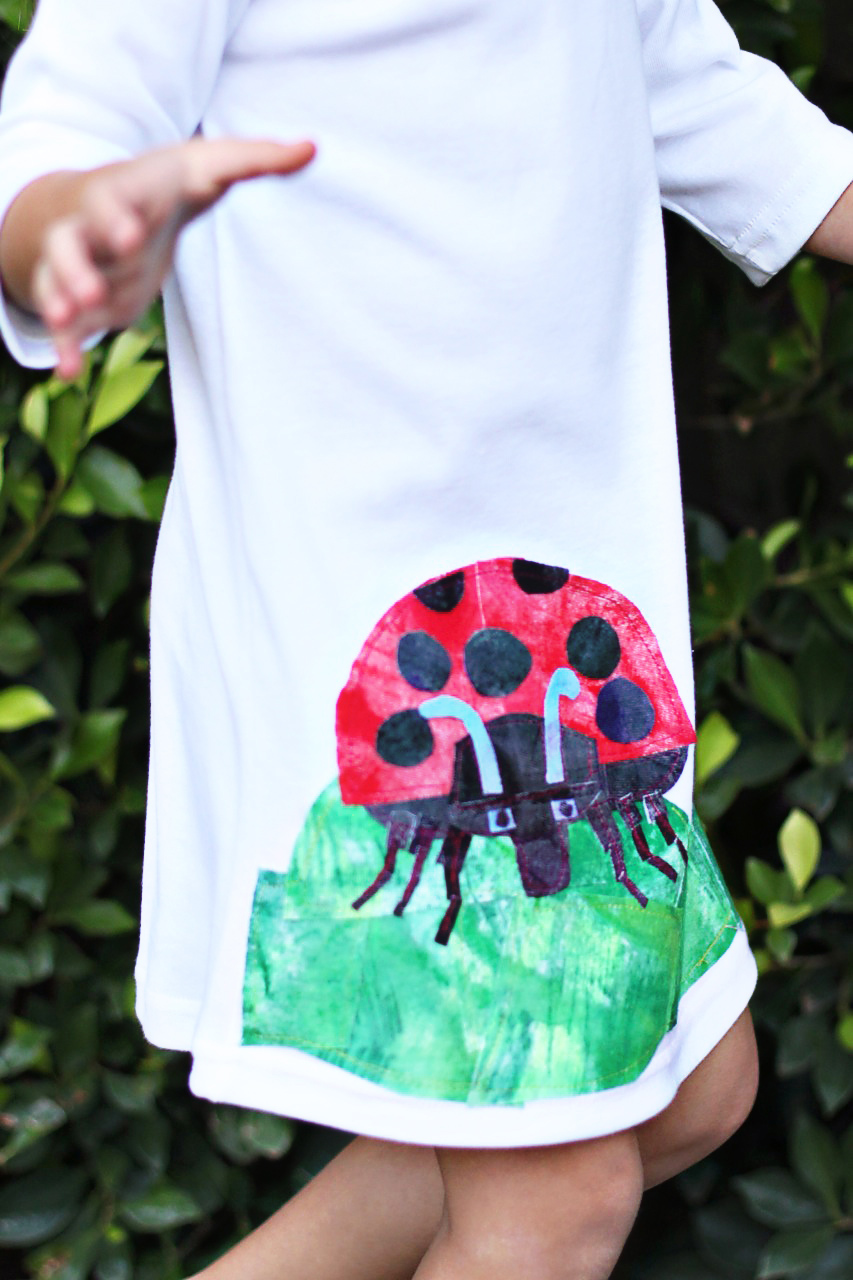 Boo loves The Grouchy Ladybug by Eric Carle because I always do a really "grouchy" voice when I read it to her: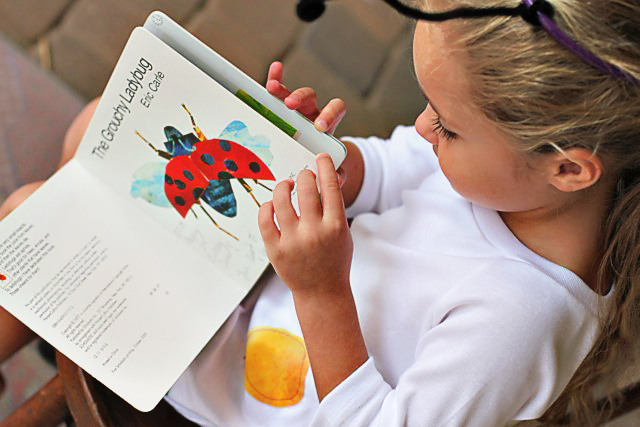 We've read it so many times she can now "read" it to me without even reading the words: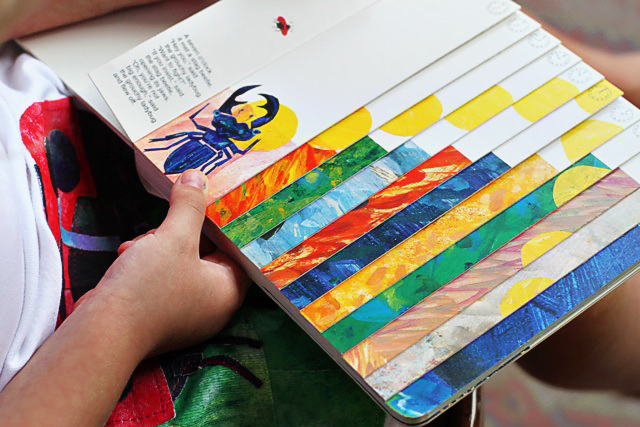 I love the book because it's taught Boo how to tell time: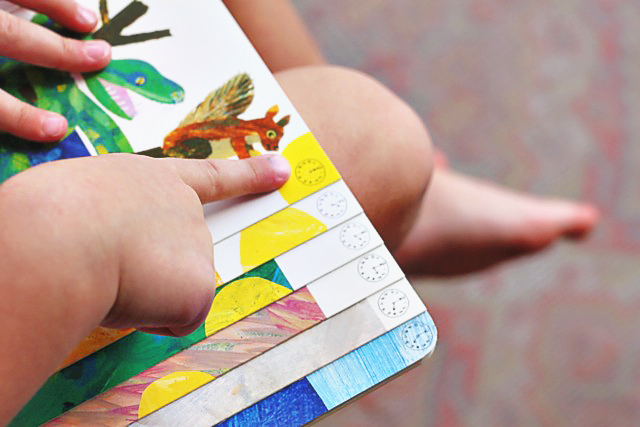 She loves the dress: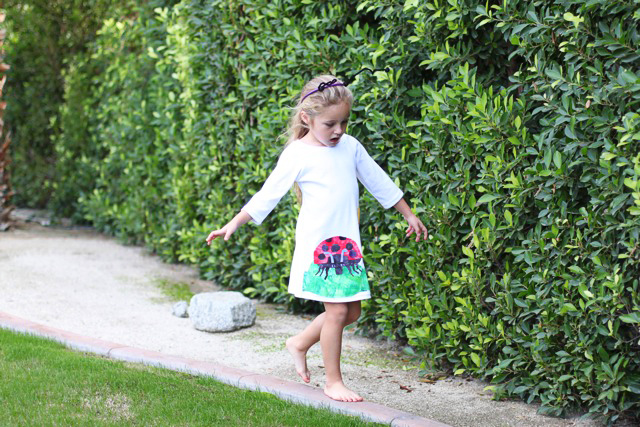 She paired the dress with pipe cleaner antennae which added the perfect accessory: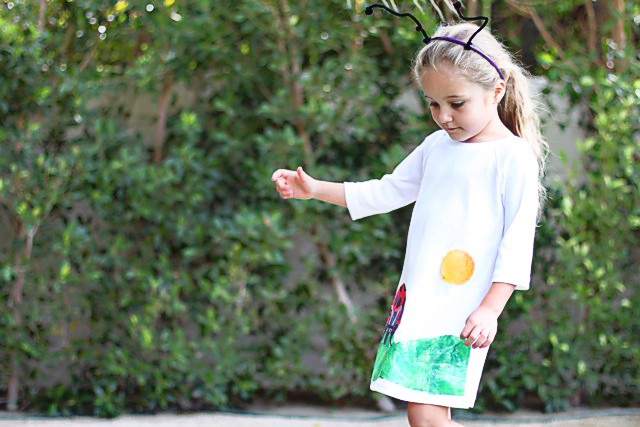 Here's how I made the dress! First I made a plain white dress from my Sweet A-Line pattern.….but you can use any basic t-shirt or dress for a boy or girl. I have a great starter set of Setacolor Transparent Fabric Paints that I got from Dharma Trading.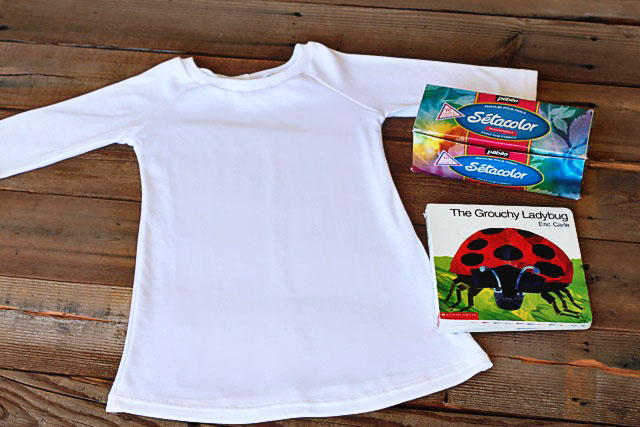 I took some plain white cotton knit fabric and started unevenly painting it with colors needed for my collage. Here is green for the grass: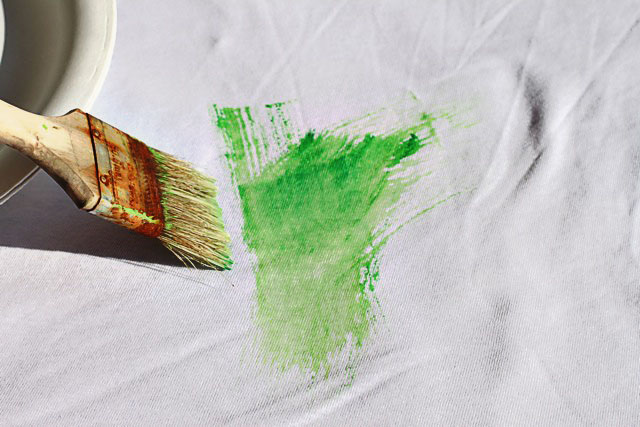 I mixed different shades of green to overlap and added different quantities of water:
Green for grass, red and black for the ladybug: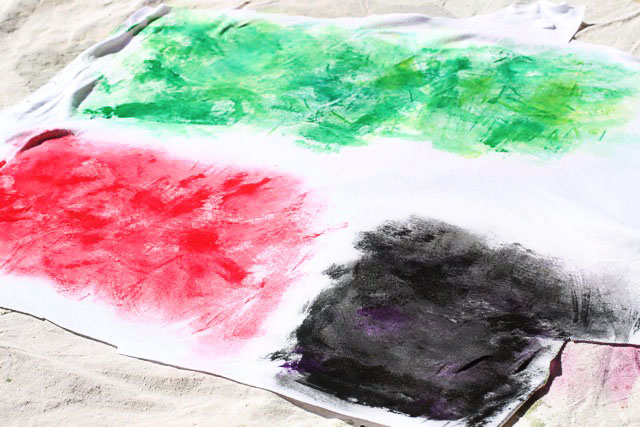 I sprinkled some salt over the paint and sprayed it with water to add a "crystallize" effect in places: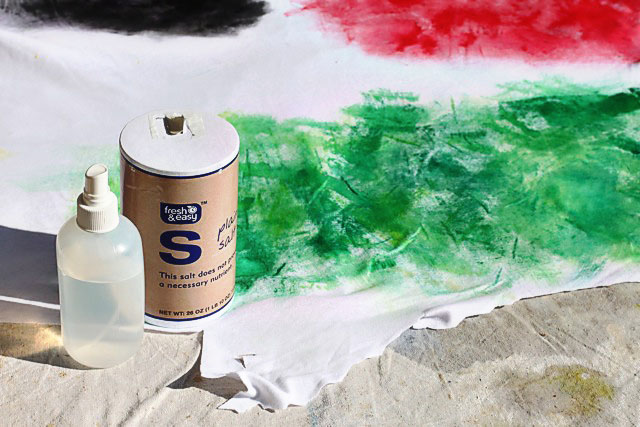 I used fabric markers to add some texture to my fabric too. These are SetaScrib Fabric Markers which blend very well…..also from Dharma Trading: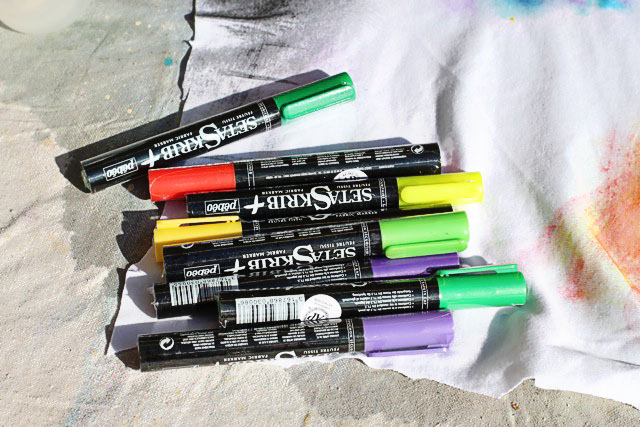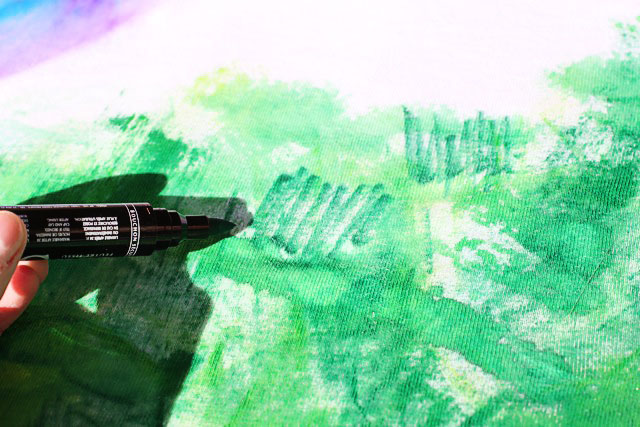 After my painting was finished and the fabric was dry I ironed the fabric to heat set it so it would be colorfast for washing: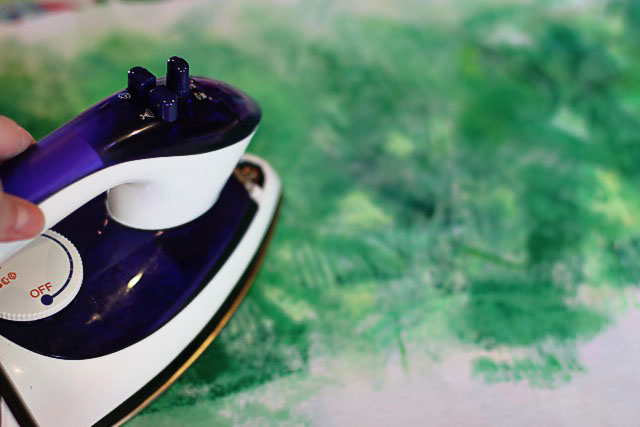 Then I added paper-backed Wonder Under to the back of the fabric to prepare it for applique:
I cut out all my little collage pieces: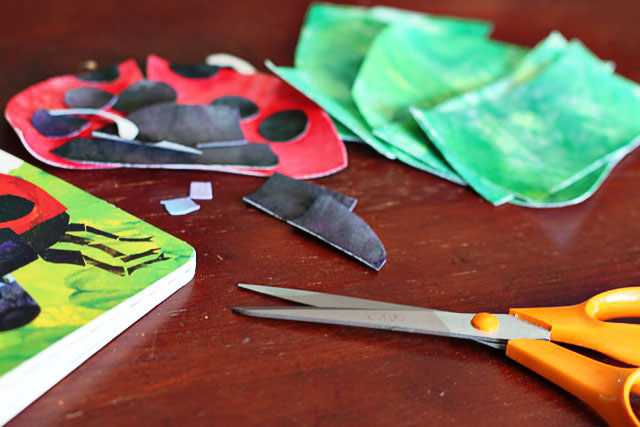 I peeled off the paper backing from the applique pieces and worked on my collage: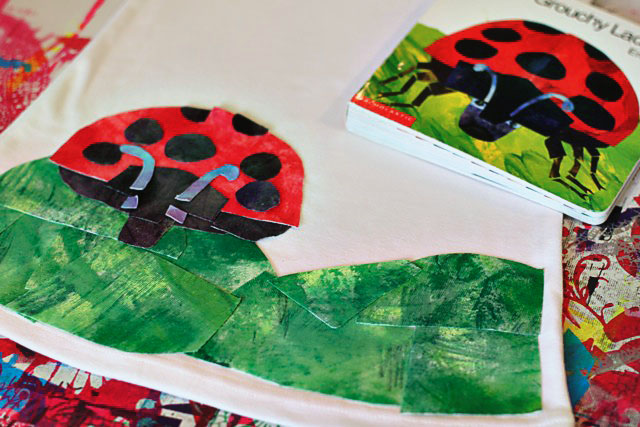 Once all my pieces were where I wanted them I laid a damp cloth over the entire design and steamed them into place so the fusible web (Wonder Under) locked the pieces into place: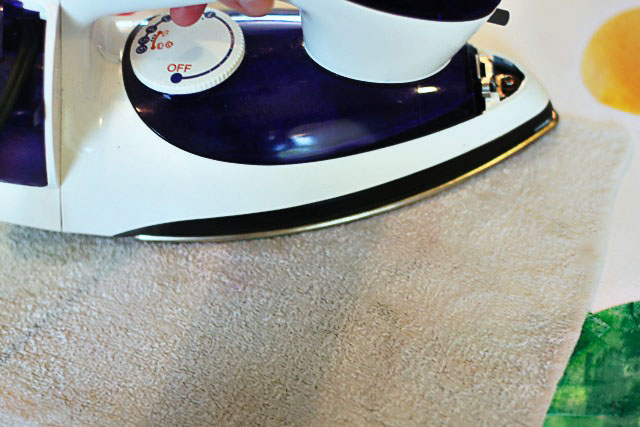 Lastly I stitched all the pieces into place using my sewing machine: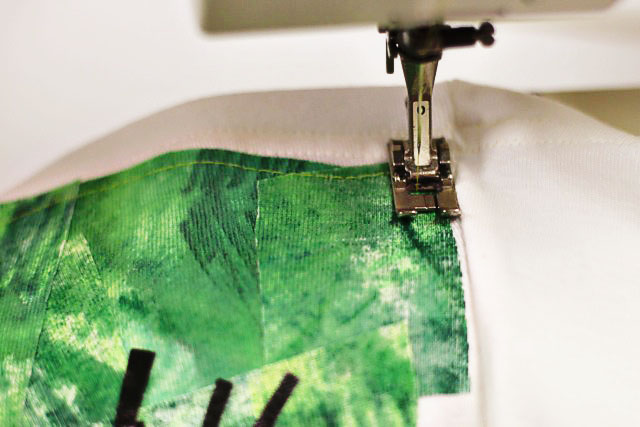 The finished dress!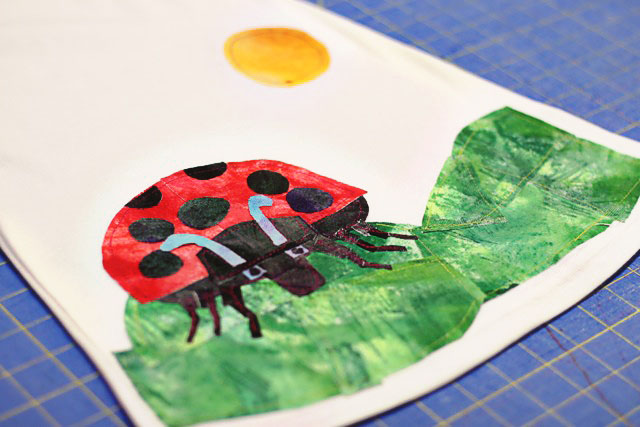 Make sure to check out the Giving Tree!