I'm so excited to be a part of No Big Dill's Once Upon a Thread this month!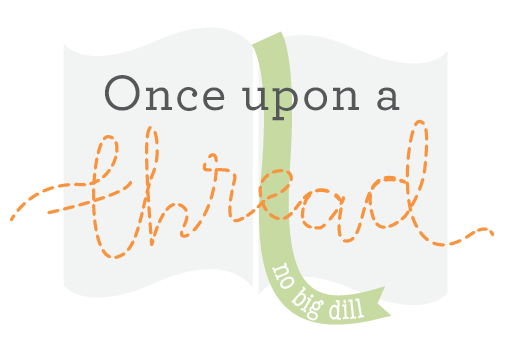 One of my favorite children's books (and Boo's) is The Giving Tree by Shel Silverstein. You can tell the book has been loved….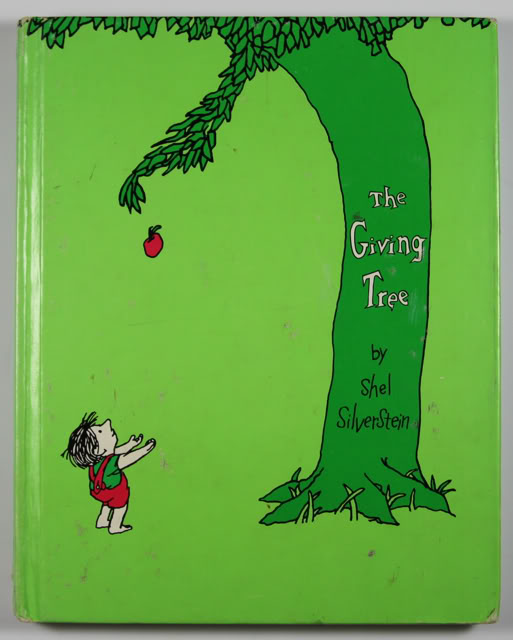 It's cover and edges are worn from years and years of reading: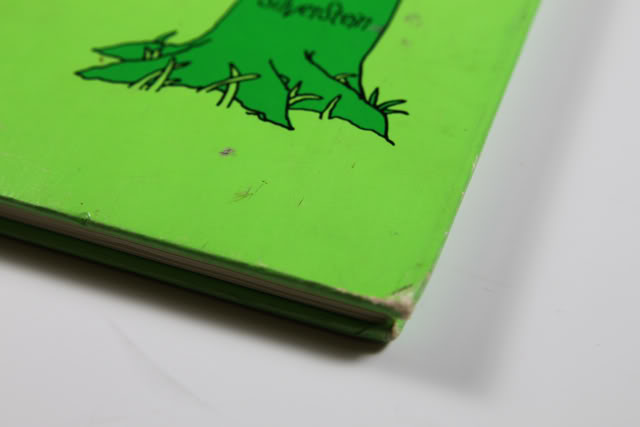 Some people think it's a sad story….but I view it as a story of unconditional love…..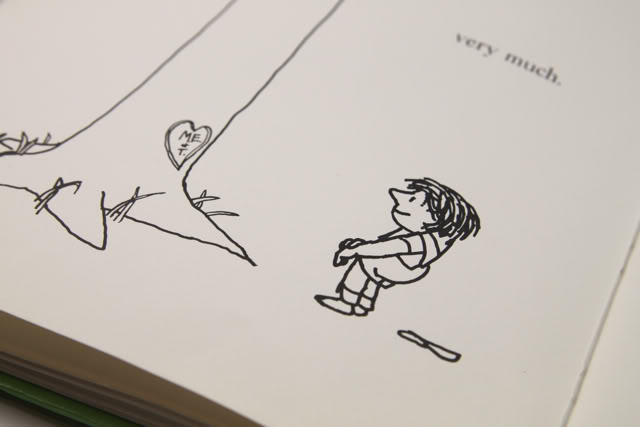 …..comfort and sharing……and the joy of giving: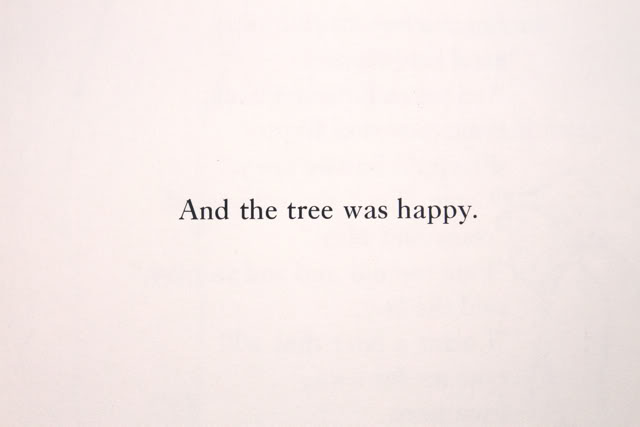 Here's a jumper I made for Boo inspired by The Giving Tree:
A simple, monochromatic colors…..reminiscent of Shel Silverstein's style: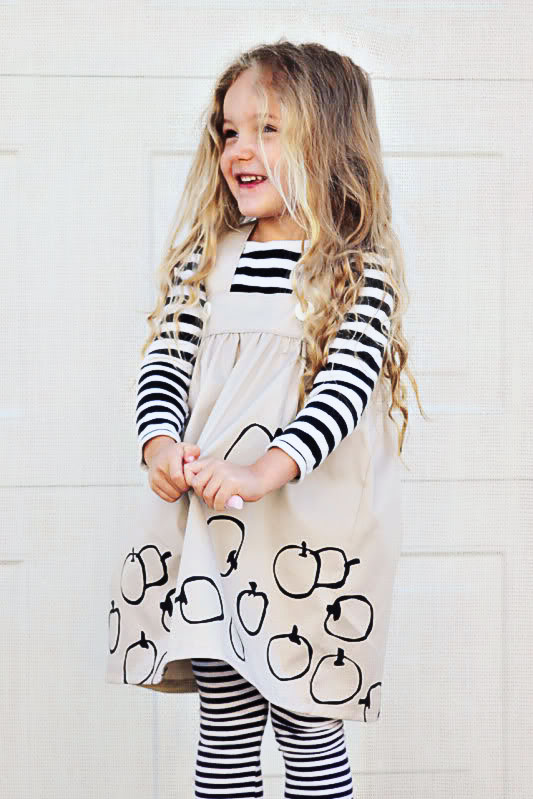 I chose a plain light taupe fabric to silk screen "sketched" apples on. I used my Paper Doll Dress Pattern to sew up a simple jumper style……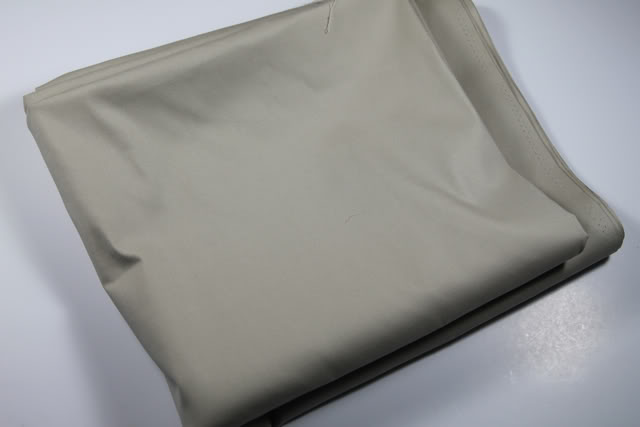 …..similar to the one the boy in the story is wearing with a criss crossed back: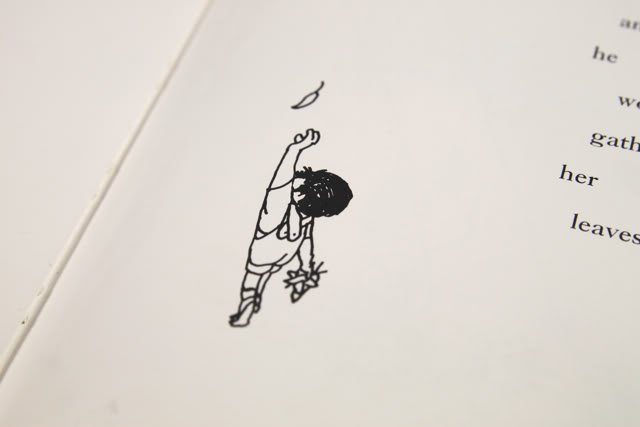 To silk screen the apples, first I drew some apples in the Silverstein style onto contact paper….I used my left hand so that they would end up looking more primitive: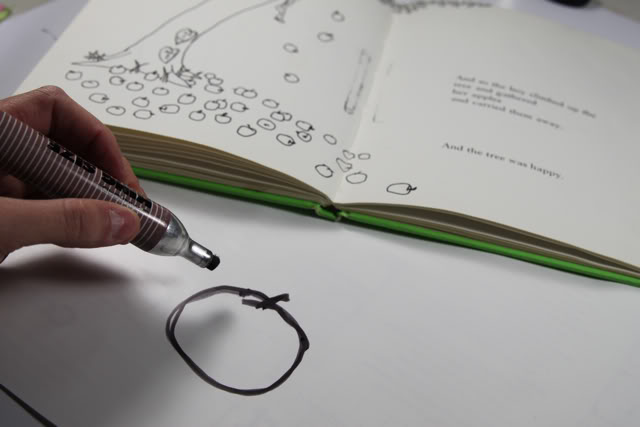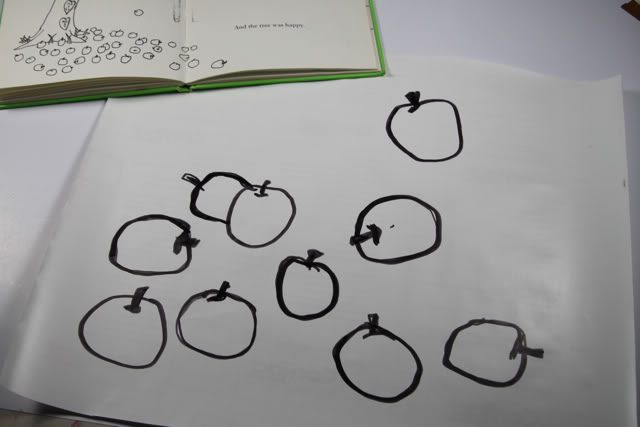 Then using a razor blade I carefully cut out the apple silhouettes (disclaimer: an exacto knife is always safer, I use razor blades because I replace them often):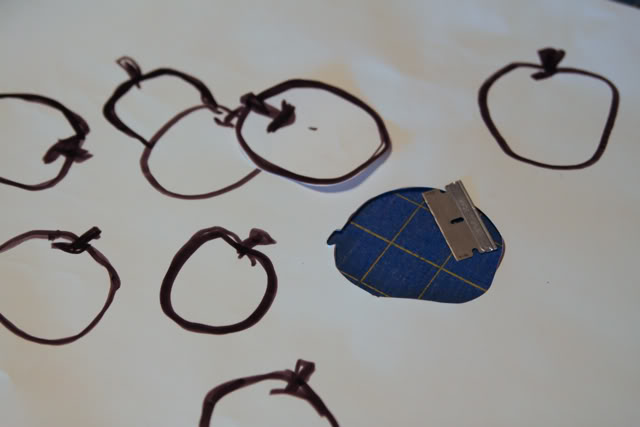 Once all the apples were cut I peeled off the backing of the contact paper and adhered it as a stencil to a screen (for screen printing):

Next, I took some scissors and cut off the marker lines……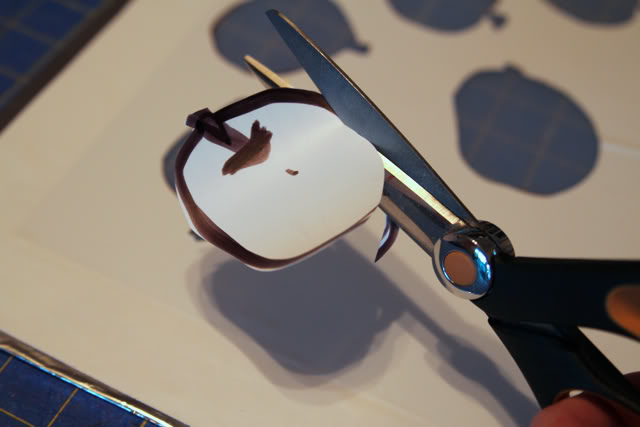 ….and placed the insides of the apples onto the screen.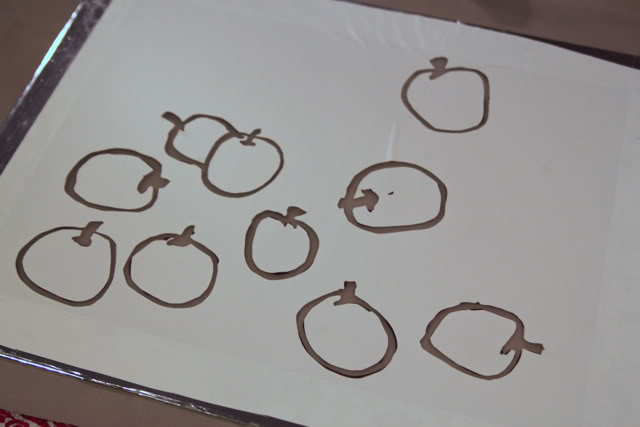 I screen printed the apples onto my fabric (see the link to my detailed "Screen Printing with Contact Paper" at the bottom of this post):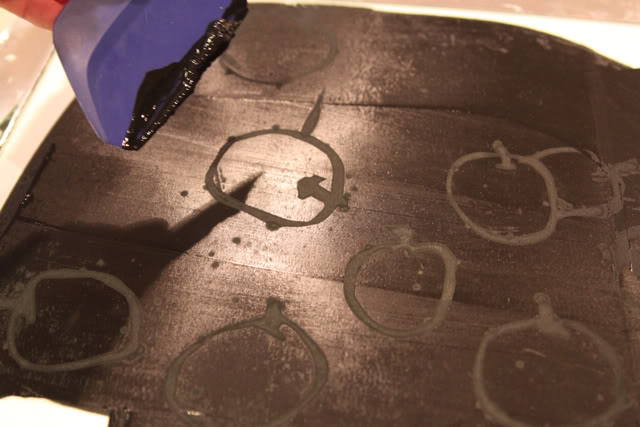 The Giving Tree-inspired apples!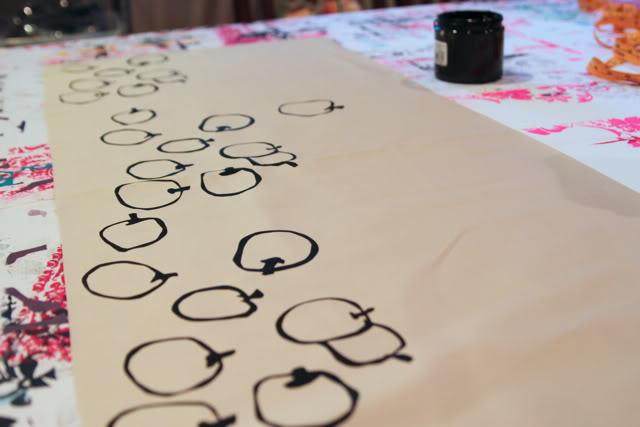 The finished apples on the dress!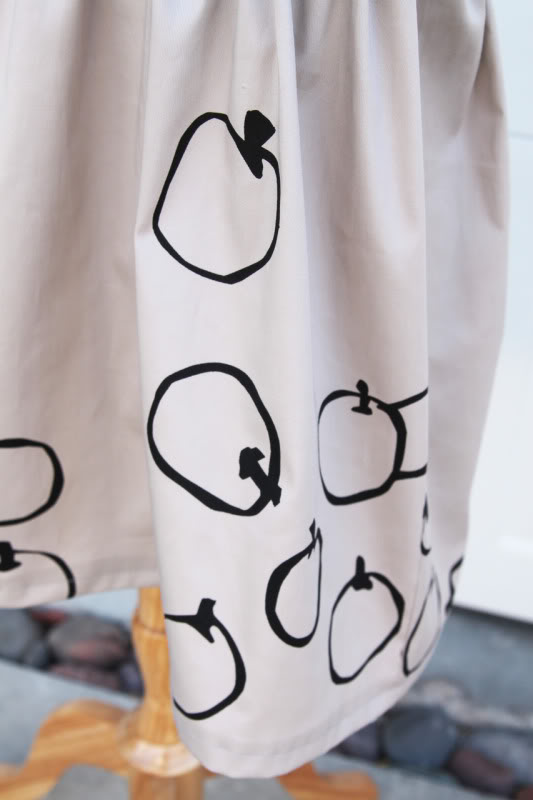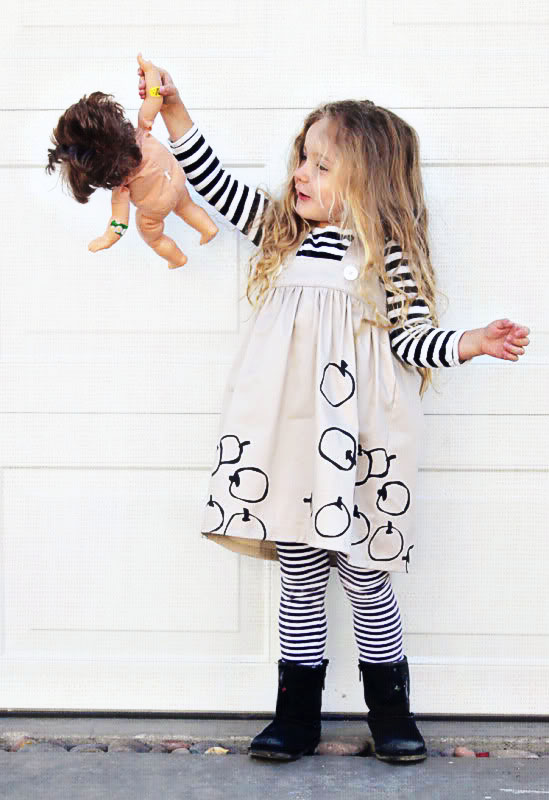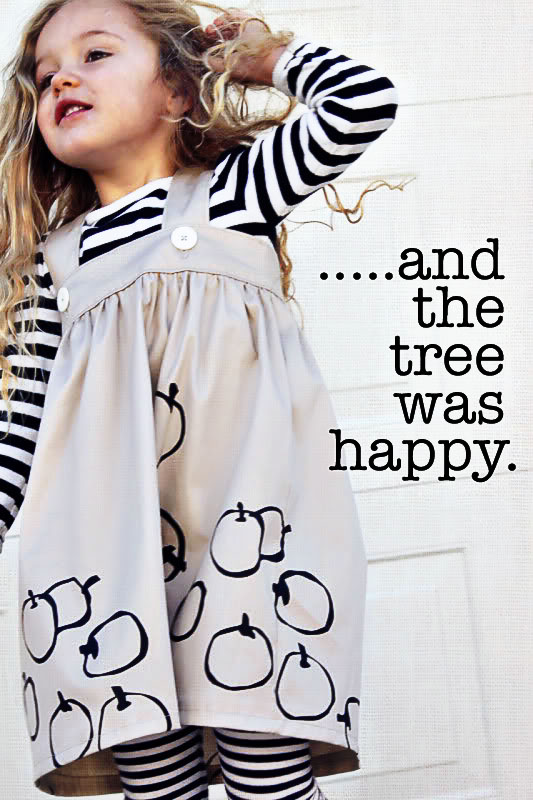 For more details on screen printing with contact paper visit my tutorial below: