I've got chemo tomorrow…..so I thought I'd go to Home Depot this afternoon and stock up on some spray paint. That makes sense right? I went by myself….nothing on my head….totally bald. I walked around for about an hour….I like to do that….just browsing the aisles and thinking of potential projects. It was the ultimate social experiment. I hit up the garden center…..Mr. LBB wants some ferns for under our pergola. I couldn't find any…….so I kind of aimlessly walked around in the shady plant section. A woman smiled at me and said "you have a VERY nicely shaped head." I told her excitedly that I had just shaved it. Only a few moments earlier she had berated a man for stealing a shopping cart. You should have seen the look on the poor guy's face when he saw that it was my cart….he looked like he had stolen a cart from a cancer patient! He sheepishly returned it to me.  I was so embarrassed and I told him it was no big deal. It wasn't……if someone steals my cart I usually find another. It's good exercise.
It's not really fair, but I started to mentally ticking off which categories people fell into as I walked around the store. It ended up being all over the place: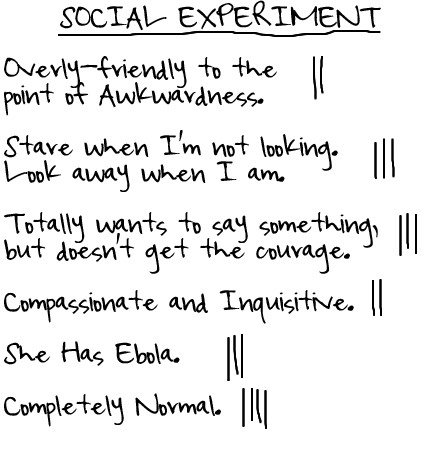 Okay….so I came close to crying in Home Depot too. I was in the checkout line and a sweet elderly man looked at me, turned around, and then looked back at me again. He said softly "have you been sick, sweetie?" I told him yes, but I was going to be okay….he took my hand and said "well I wish only the best for you." I barely made it out of the store intact.
I don't think I acted any differently than I ever do in the store. I know I was paying more attention to interactions. I was on a mission NOT to look sick: standing up straight, walking briskly, smiling and talking with energy etc.  But I was definitely treated differently. It doesn't bother me at all…..we are all human. It's just something I'm aware of now…..and I'm thankfully aware. I'll never look at anyone bald or wearing a scarf the same again. It's what my mother said as well.
The crazy part about the whole thing is……I fell into the category "totally wants to say something but doesn't get the courage" at lunch. There was a bald lady sitting near us and I wanted to know what her story was and I didn't have the guts to ask. Maybe she wouldn't have wanted me to ask. Ironically, I was a bald woman worried about talking to another bald woman.
Last night was my mom's last night here. She babysat and Mr. LBB and I went out to dinner with our friends Ben and Staci who were in town visiting. It was awesome…..I haven't been out in months. I wore a wool beanie….and I got SO hot….so I took it off at dinner.  We had to laugh because half the restaurant was bald…..seriously. We were the youngest people by about 30 years.
Update: Someone asked me which category I wished people fell into. I like when people are inquisitive and compassionate because I'm very inquisitive and like hearing what their story is.  I also like when I'm treated completely normal….so probably somewhere in between! I can't speak for anyone else though. Maybe some of you could let me know what you think…..especially if you've been there!  I know I'm a total fail on things like this sometimes….I get social anxiety and want to do the right thing but then become a crazy person. So I'd be the overly friendly and awkward!

****
So…my mom left today….and we already miss her. Who is going to force me to drink green juice and test my PH daily?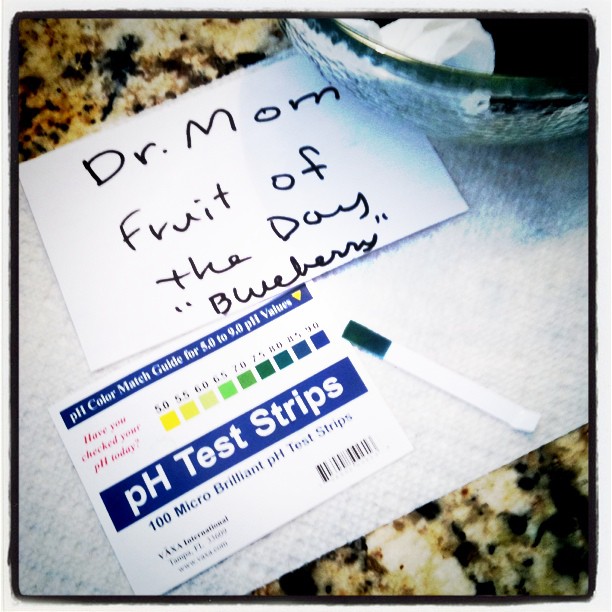 My friend Kristina sent me some personalized M&Ms! CHOOSE JOY, NURSES BEWARE, and DEMAND RECOUNT. A few weeks back my HCG numbers didn't budge….even after starting the aggressive chemotherapy and I told everyone that I had demanded a recount at the doctor's office. I didn't believe the number. Turns out the doctor didn't either and switched labs for my weekly test. I'm learning more and more to speak up when I think something is wrong.
Chemo isn't until around lunchtime tomorrow…..it won't be a long day!  Hopefully I'll get something creative done in the morning.