Can you spot what I added to the playroom project today?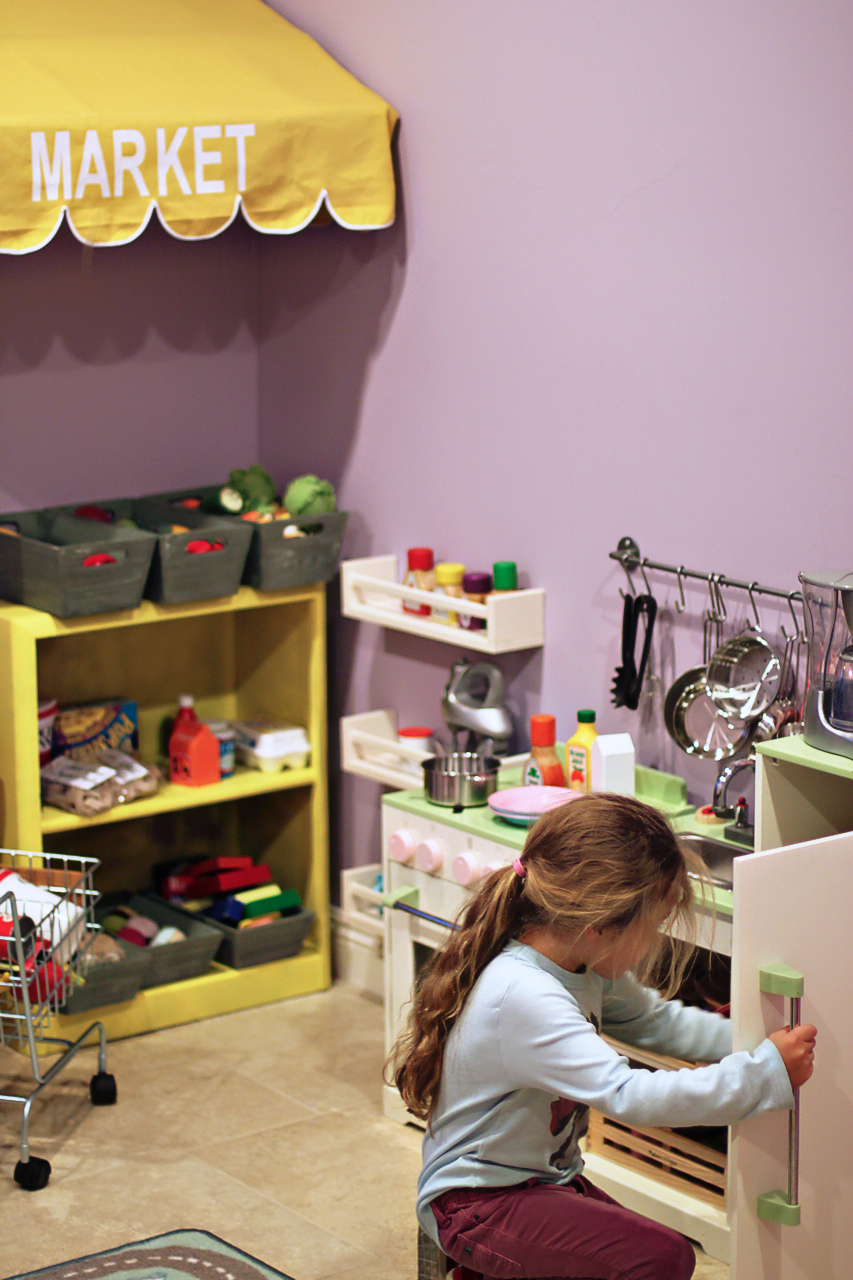 Even a play kitchen needs smart storage solutions…..so I added 3 Ikea spice racks. They are the perfect width and height for play food and appliances!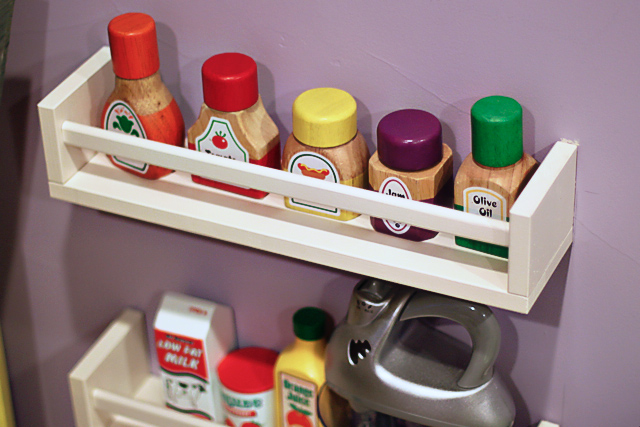 I also added an Ikea storage rod for pots and pans: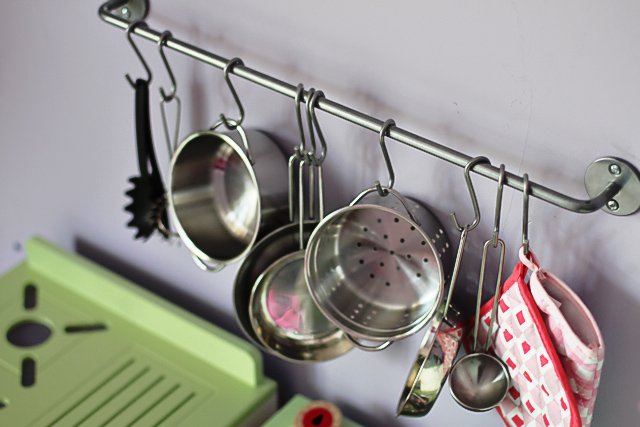 The Ikea spice shelves are about $4 a piece…and a coat of spray paint can match them to any room: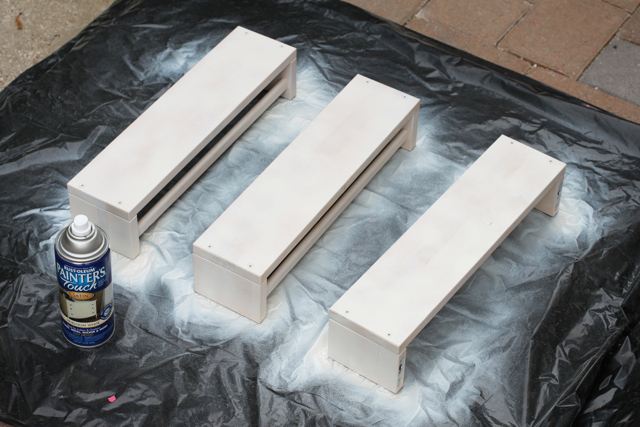 I put up the shelves while Boo was at school and she loaded them up as soon as she got home!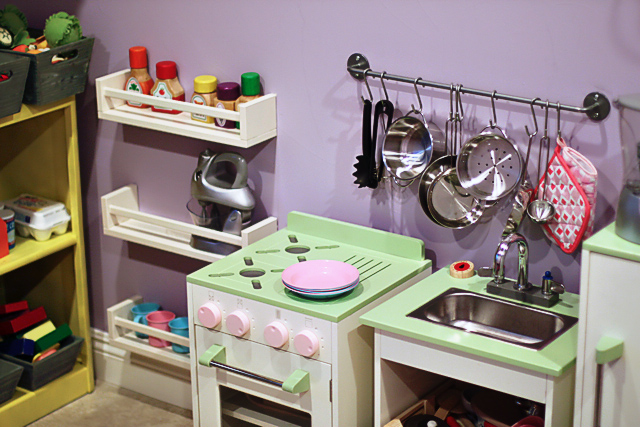 Some recent additions to her kitchen that she got as gifts for her birthday (appliances from Pottery Barn Kids):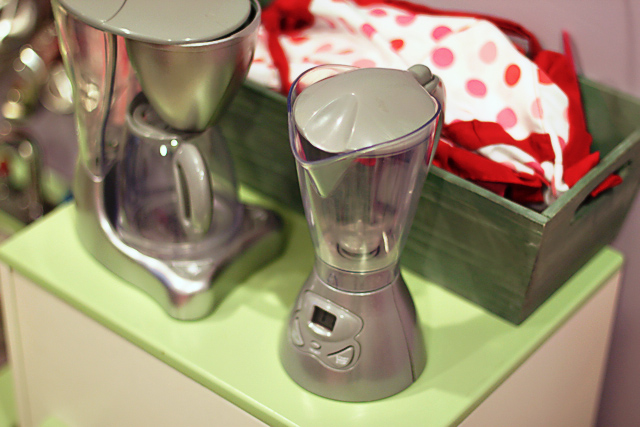 The market and kitchen are coming along!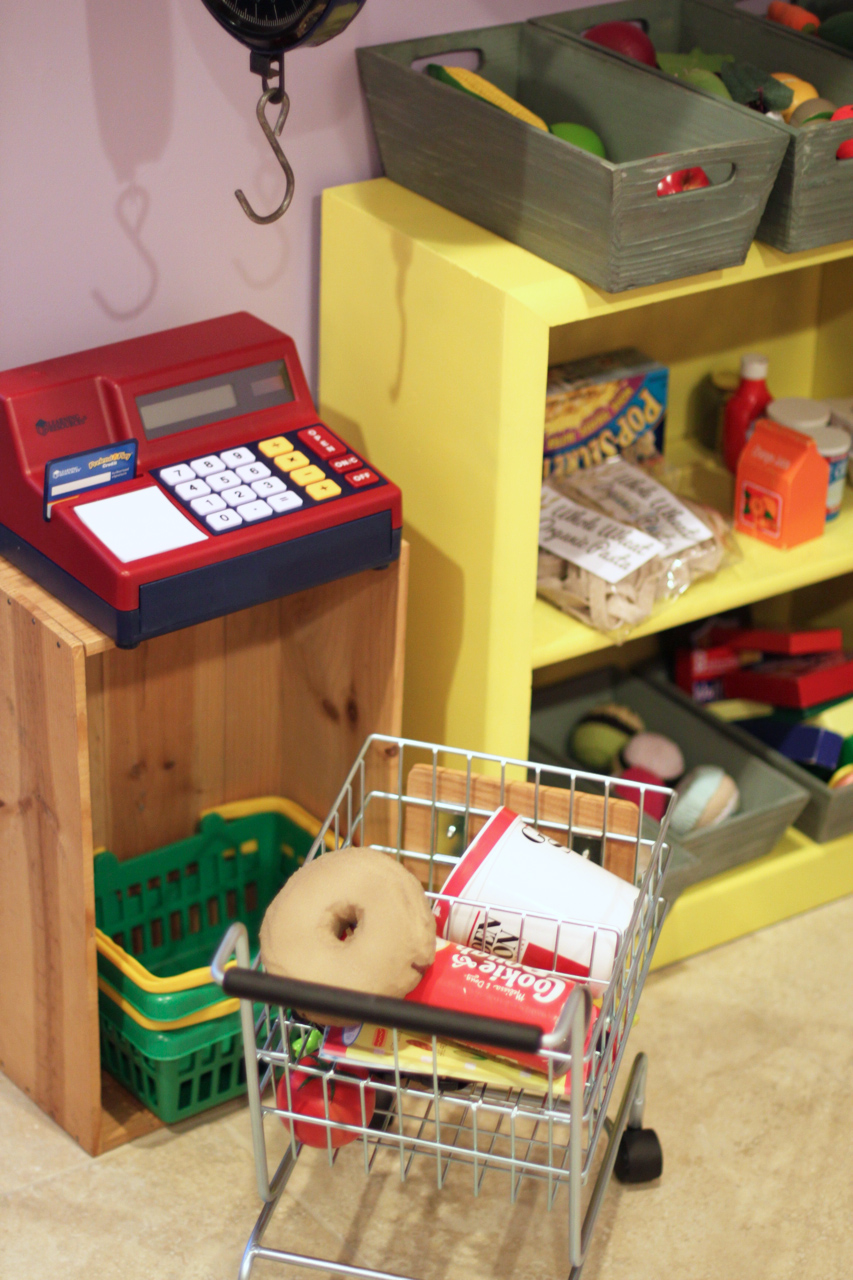 There are still a few more projects before it's completely finished!
Click here to check out Project Playroom for all of our related projects!