Good afternoon! Oh where, oh where did the last few days go?! Well it's official….chemotherapy is cumulative. The longer you go the worse it gets. I'm finally feeling a little better today. I fell asleep at 8pm last night and didn't wake up until 8am this morning…..and I joked to Mr. LBB that I woke up with bed sores…..and I almost did. I don't think I moved once all night and my joints were so sore. Getting up and around my limbs feel like jelly….I feel so disoriented and clumsy! It's a cycle….I lay in bed for about 30 minutes then get up thinking maybe I can do something…..and then realize I can't so I lay back down again.  Compazine makes me sleep…..thank goodness…..I just try to sleep away the bad parts of my day…..but it seems like such a waste.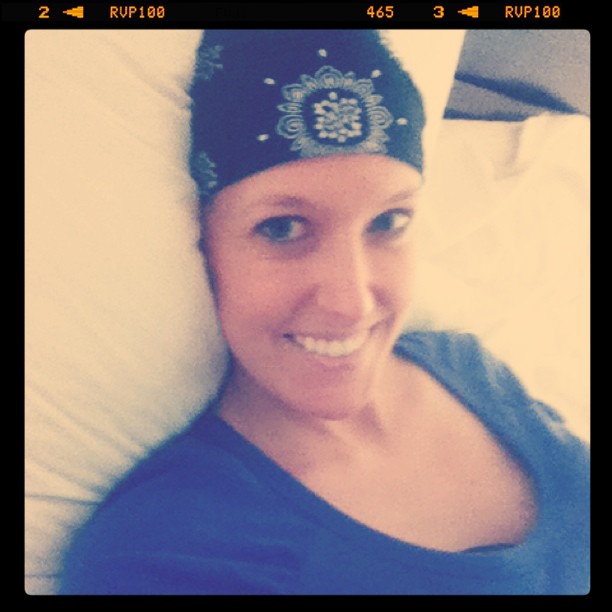 Here's my buddy Boo this morning….watching Iron Man with me….her favorite movie (I have to fast forward through about 8 parts). She's afraid of Disney movies (I don't blame her…..most are pretty dark) but not Iron Man. Go figure.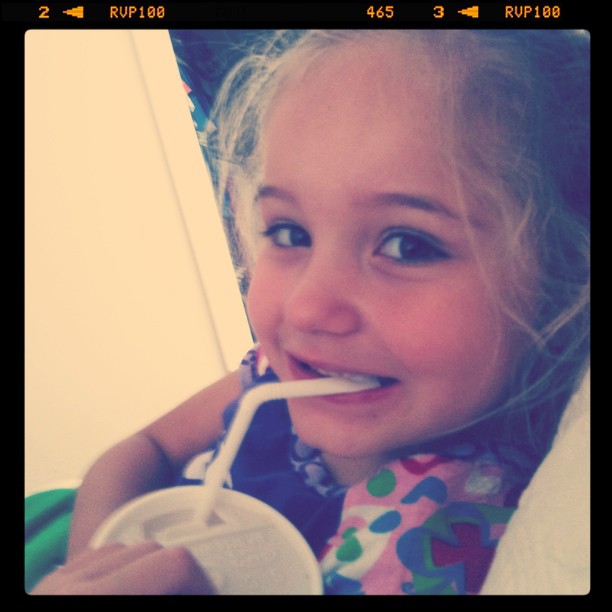 I woke up and was craving Keedy's breakfast. So even though Mr. LBB and Boo had already eaten they took me to breakfast. We sat at the bar and our waitress Debbie had just finished telling us how she paid our last breakfast forward to a sweet local family….and a few minutes later she came back with the hugest smile on her face that someone had paid for our breakfast AGAIN. I knew who it was this time…..our good friends the Millers who just happened to be there the same time as us. They are so sweet. We handed our money to Debbie again to pay it forward to someone else and she just laughed and laughed. We'll see how long we can keep it going.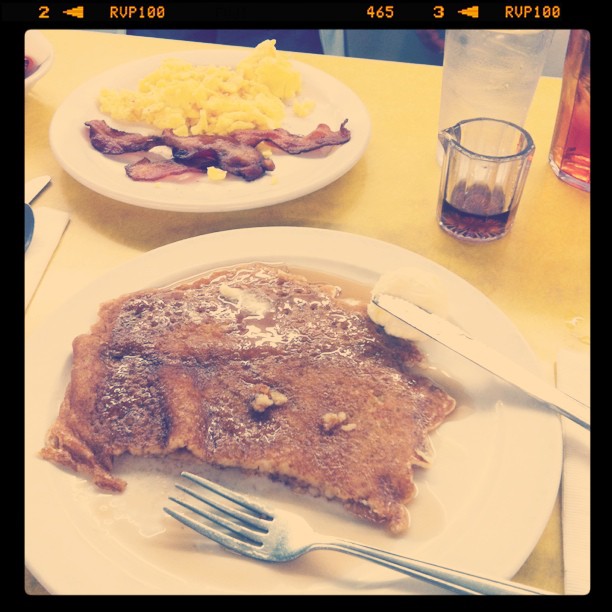 Try doing something unexpected for someone this week. Maybe they'll pay it forward…..and then maybe those people will pay it forward….you never know!
Now for the big question of the day….what should Boo and I make with all these pretty felt balls?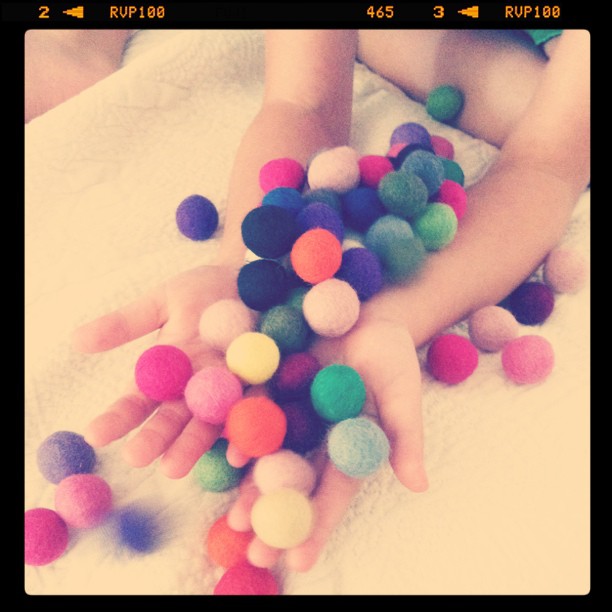 XOXO,
Ashley