Second post of the day……before I start to feel too ill. Click here to see the one from earlier.
I'm usually not supposed to have visitors stay in the infusion center because the nurses need to get around……but today they let Perry stay. She kept taking secret photos though and sending them to me…..like one as I returned from the bathroom: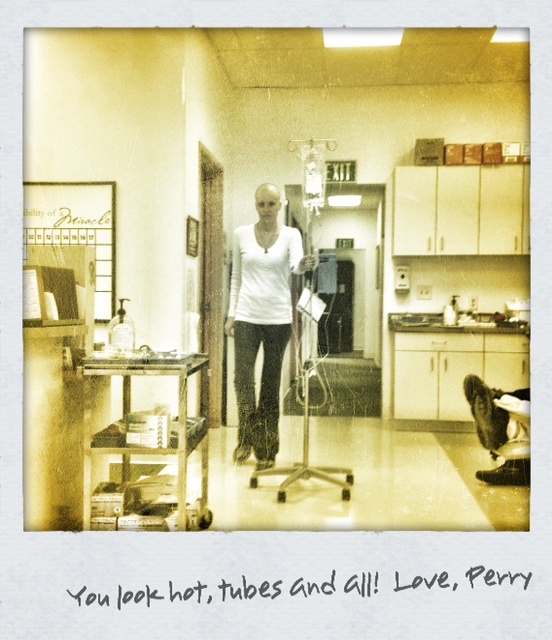 I told the nurses that the doctors will be glad I'm not there all day anymore…..since I am always having them take photos and check out things I'm writing about. I won't be distracting them anymore.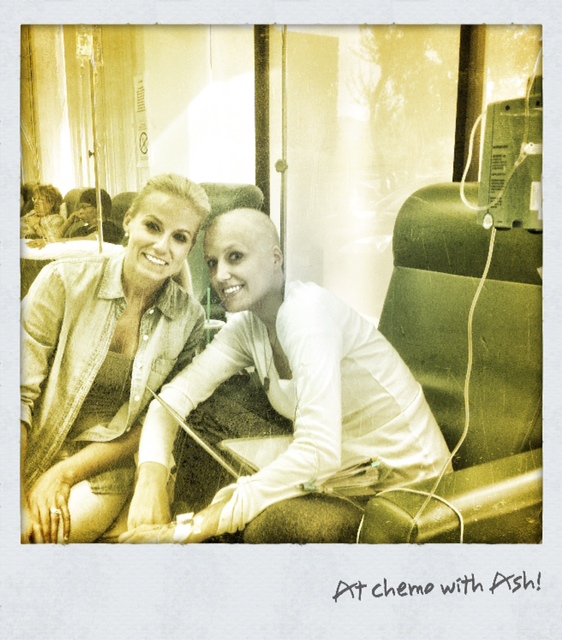 Justin stopped by after caddying for our friend Meaghan in her first round at the Kraft Nabisco Championship: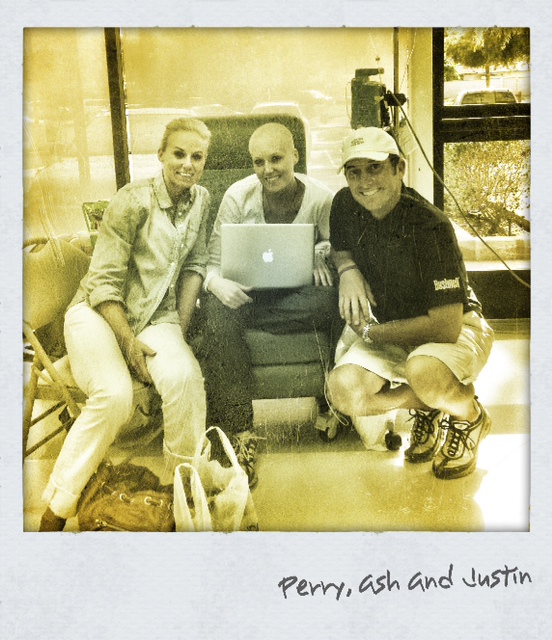 I stayed until almost 6pm to get an extra bag of fluid today.  It was probably my longest day yet! But surprisingly it turned out to be my last day of chemo as long as I'm tested weekly for any signs of tumors remaining. I feel really good about Dr. L and my compromise on chemo and that I'll finally get a break!  All the nurses got together and had a little impromptu celebration as I left. It was so cute. Bring on the sick days because I'll be feeling better soon enough!  Only a few rough days ahead.