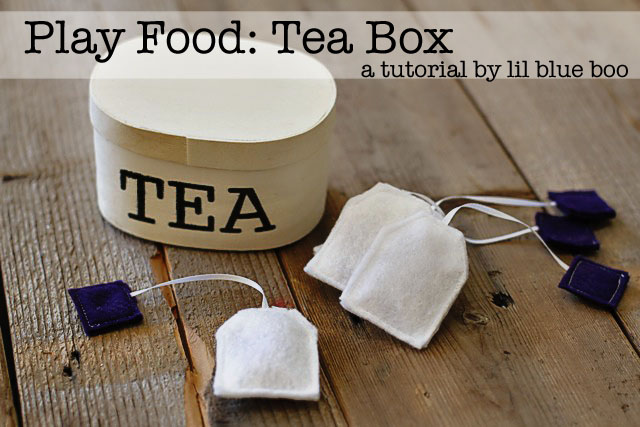 Boo loves to have her own toy version of things we do in the kitchen for her playroom……and recently making tea came up.  So today we made some tea bags and a cute little box to store them in. Super simple project!
First, I cut out 2 pieces of white felt, 2 pieces of purple felt and 1 pieces of ribbon for each tea bag: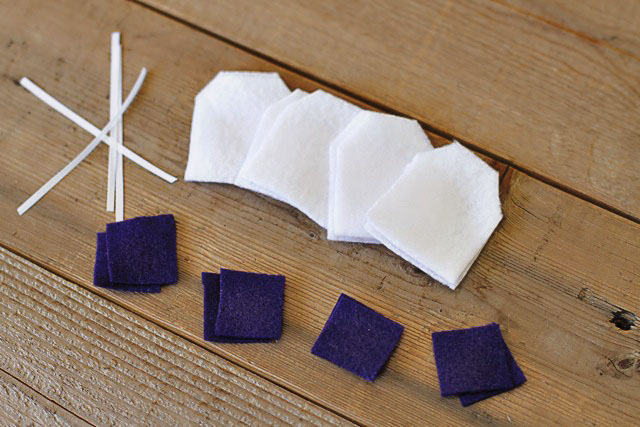 Next, I sew three sides of the tea bag leaving the top open: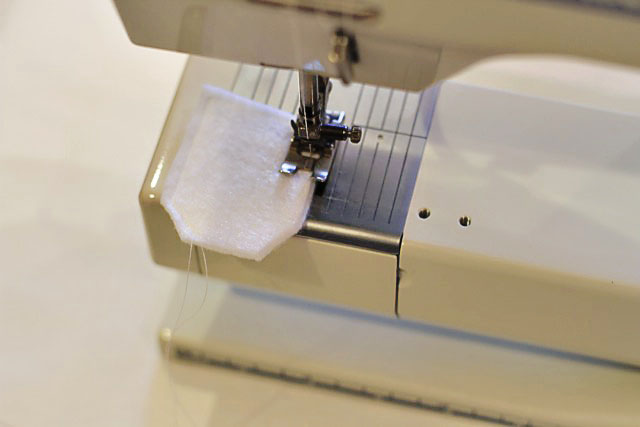 I filled the tea bags with wild rice so that it actually resembled tea in color: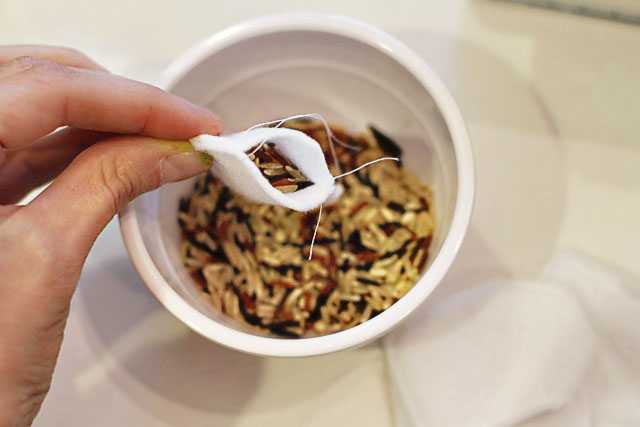 As I sewed the the top of each bag shut, I slipped one end of the piece of ribbon inside: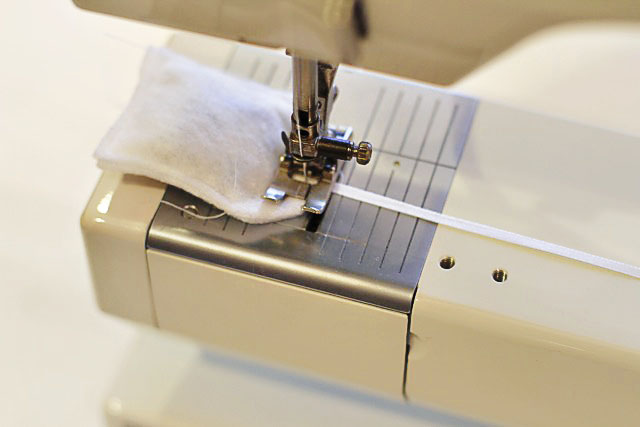 I sewed the top part of the bag together and inserted the other end of the ribbon inside: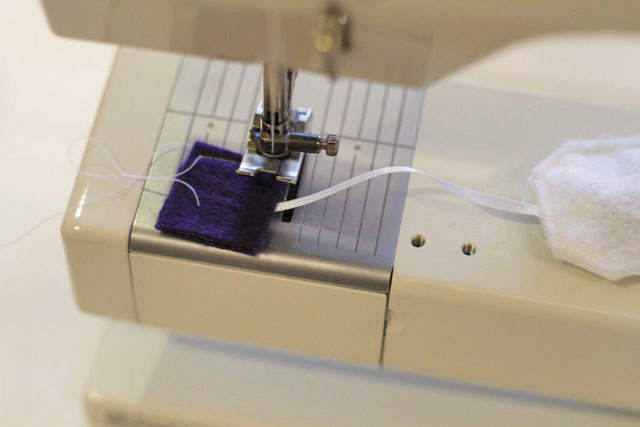 Finished tea bags!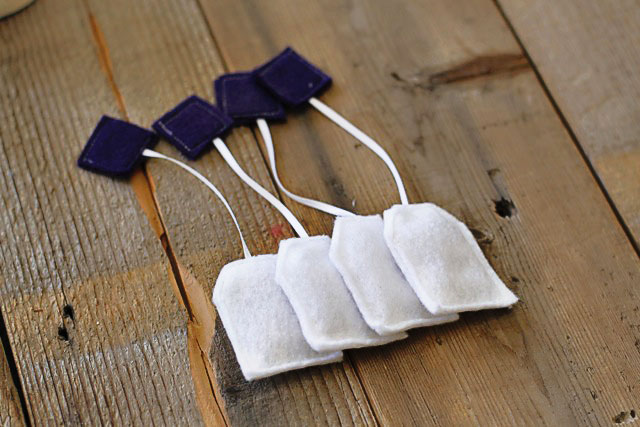 I found this cute little wood box at Micheal's for $1.00: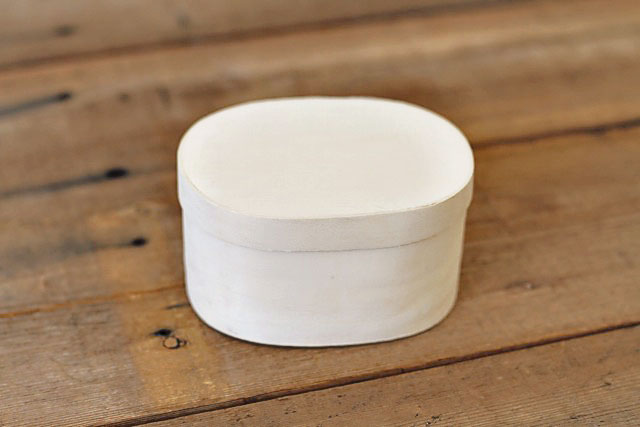 I made a vinyl shelf paper stencil using my Silhouette Machine to say "TEA" and masked out the areas I didn't want to paint. A little fan of the spray paint over the stencil is all I needed: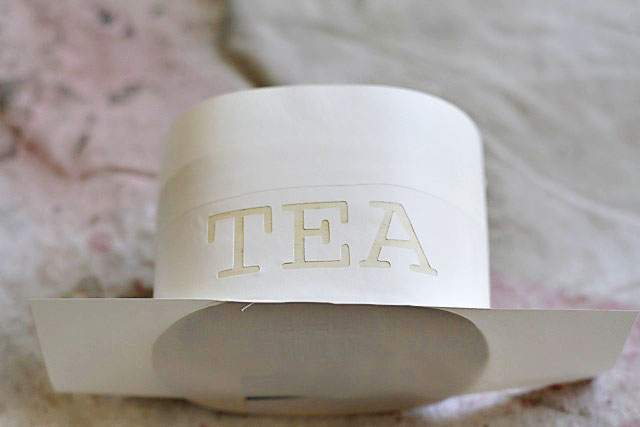 The finished set. I love toys that have their own storage container: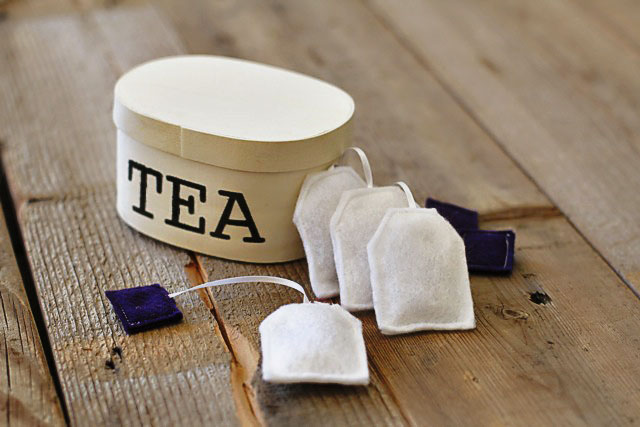 Time for tea!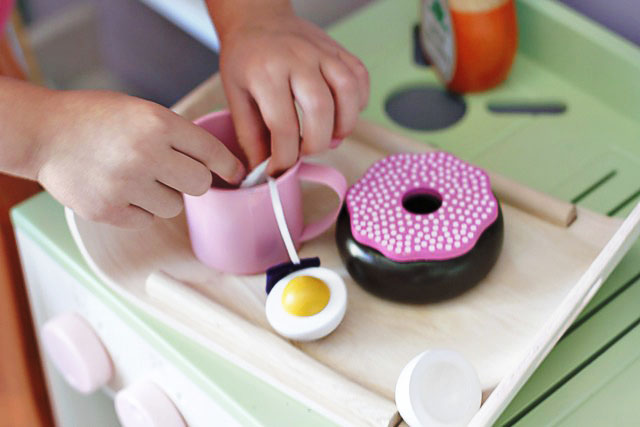 Check out the entire Project Playroom series by clicking the image below!