We are thrilled to be welcoming Stephanie Corfee as a new contributing Lil Blue Boo Author!  Stephanie is no stranger to Lil Blue Boo. She has shared several printables here with our readers and her artwork has graced LBB dresses for 2 years now. Stephanie will be here every week sharing a different printable for you to enjoy.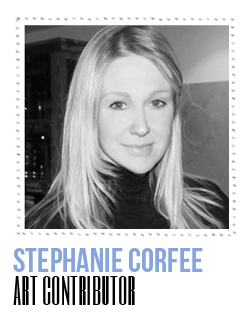 Stephanie Corfee is a freelance artist and designer living in Malvern, PA. She has a colorful, bohemian and whimsical personal aesthetic. All of Stephanie's contributing posts will be linked up here.
Hi everyone! I'm so excited to be joining the LBB team contributing printables for ya'll to download. Look for fun and easy little projects and treats coming your way!
Today I'm starting with a little Fill-In-The-Blank Thank You Notes for your kids to take to their teachers now that the end of the school year is here. I made the sample pictured with my son, who is 6. Glad to know how highly he regards anyone who shares their crackers with him!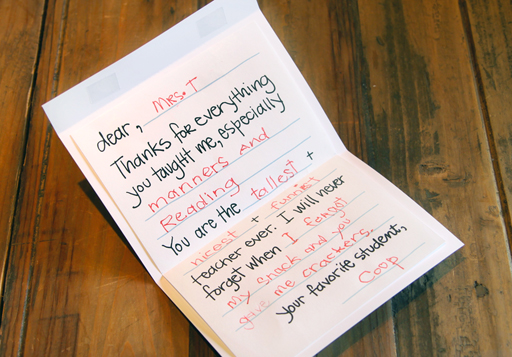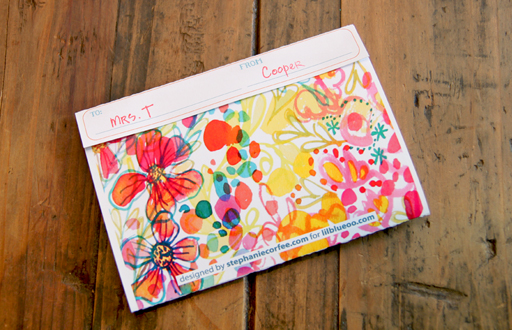 Please note: This printable is not meant to be printed double-sided.
This printable works best with page 1 printed to letter paper and page 2 printed to card stock or matte photo paper. Click the image below for your PDF download. I used double stick tape to attach the inside note and also to seal the flap. Share your kiddos' funny fill-ins with us here. We'd love to read them!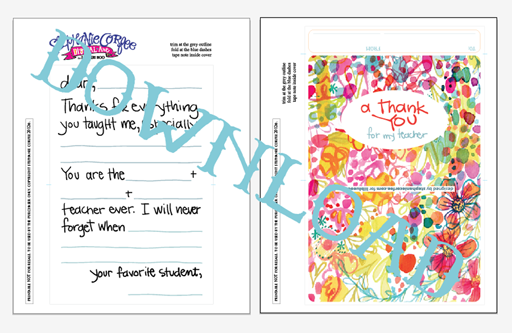 Happy Printing!