We are thrilled to be welcoming Stephanie Corfee as a new contributing Lil Blue Boo Author!  Stephanie is no stranger to Lil Blue Boo. She has shared several printables here with our readers and her artwork has graced LBB dresses for 2 years now. Stephanie will be here every week sharing a different printable for you to enjoy.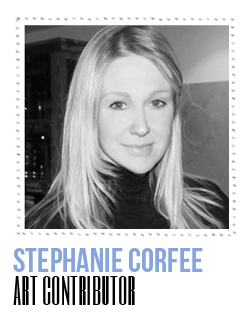 Stephanie Corfee is a freelance artist and designer living in Malvern, PA. She has a colorful, bohemian and whimsical personal aesthetic. All of Stephanie's contributing posts will be linked up here.
Hi everyone! I'm so excited to be joining the LBB team contributing printables for ya'll to download. Look for fun and easy little projects and treats coming your way!