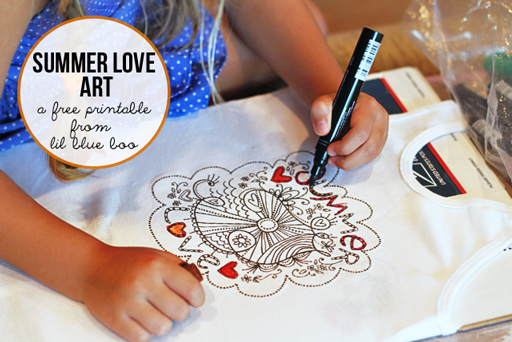 Kick off school vacation with a summery coloring page to pass the kids' now-lazy days. This doodle prints perfectly on a plain letter sized piece of paper. OR, print the mirror image onto soft inkjet transfer paper like this. Then iron it onto a white or light colored tee and let your little one color it in with fabric markers. They will be so proud of their wearable masterpiece! It would also be a great project for a summer birthday or pool party!
Boo tested out the new doodle print recently: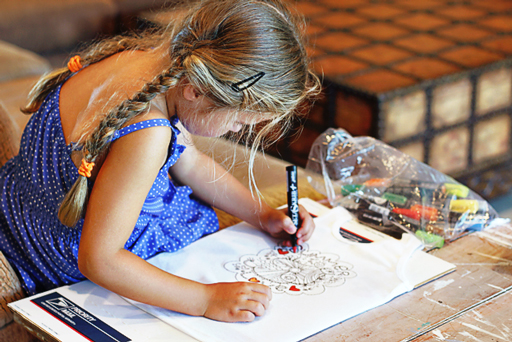 The doodle print was printed in reverse onto t-shirt transfer (using Super Soft Transfer Paper that feels like it's part of the fabric) and carefully cut out.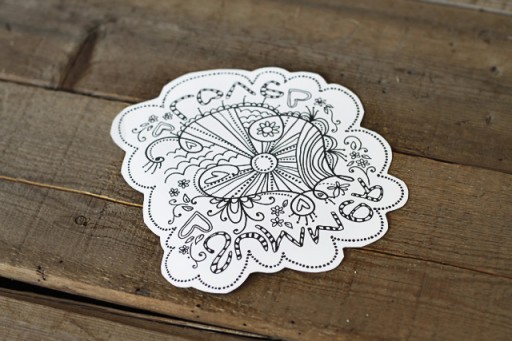 The transfer was ironed according to directions on a tank top and then stretched onto a piece of cardboard.  Double-sided tape was used to keep it from shifting around: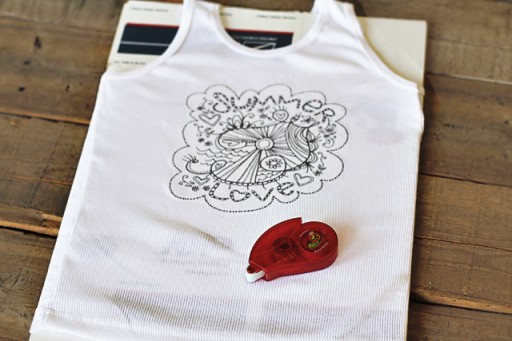 Using fabric markers Boo colored in her design: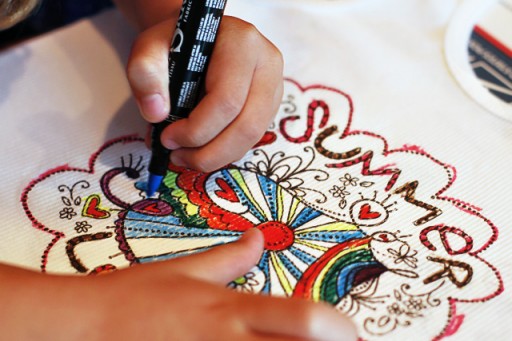 So proud to wear her design to school today!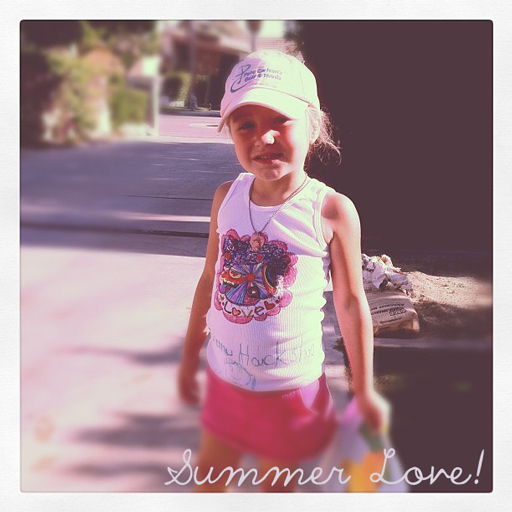 Click the image below for the download and click here if you prefer the mirror image graphic for iron-ons.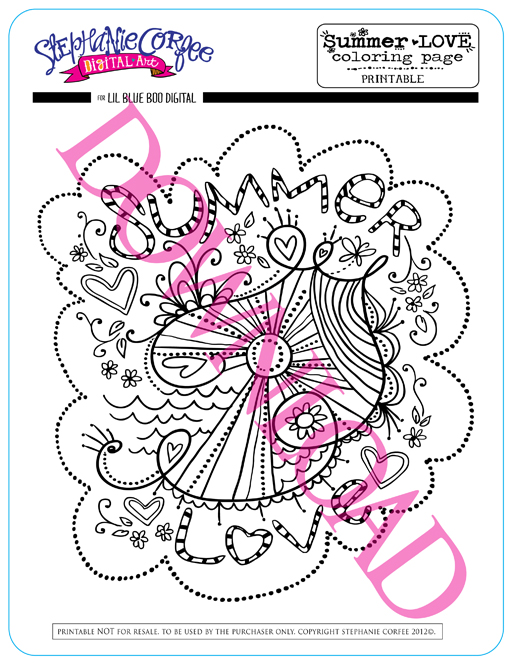 Have a great summer! Stay tuned for a boy version soon!

Click here to view more printables by Stephanie Corfee!