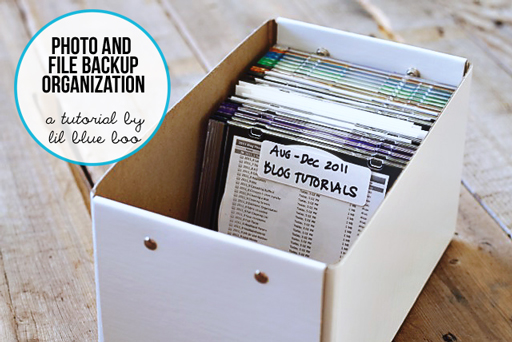 I'm a little obsessive about photo and file backup…especially since I'm really bad at sending photos to be printed in a timely manner. I use Mozy to back up my computer, but once I'm done printing photos I remove the photos for storage. I also like to backup old files that don't necessarily need to be on my computer anymore and that I might want again down the road.
I have a quick system that makes it easy to find files again:
First, I make sure all photos and files are organized into folders with recognizable and specific names.  For example, for blog posts I've done, the title of the folder will be: year, date and then the tutorial name…..this system also makes it easier for me to sort folders so that they are backed up in chronological order. I use iPhoto so I export all my original, full sized photos for backup in their own folder as well (so I'm not just saving the web-reduced versions):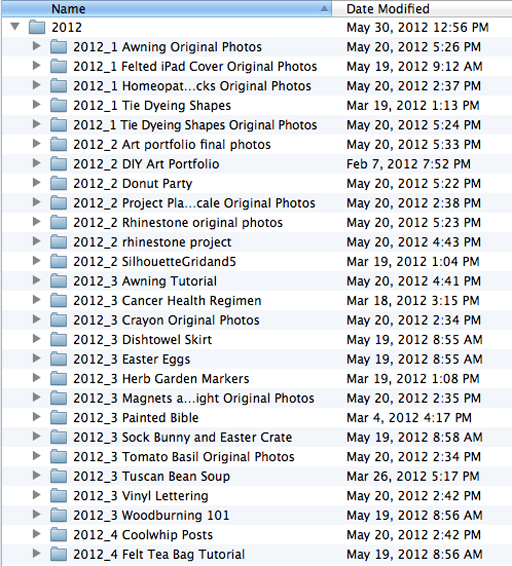 Before I save/burn all my files to a DVD or CD I take a screen capture of the folder:
Note: If you have a lot of files you might have to scroll through your folder list for more than one screen capture.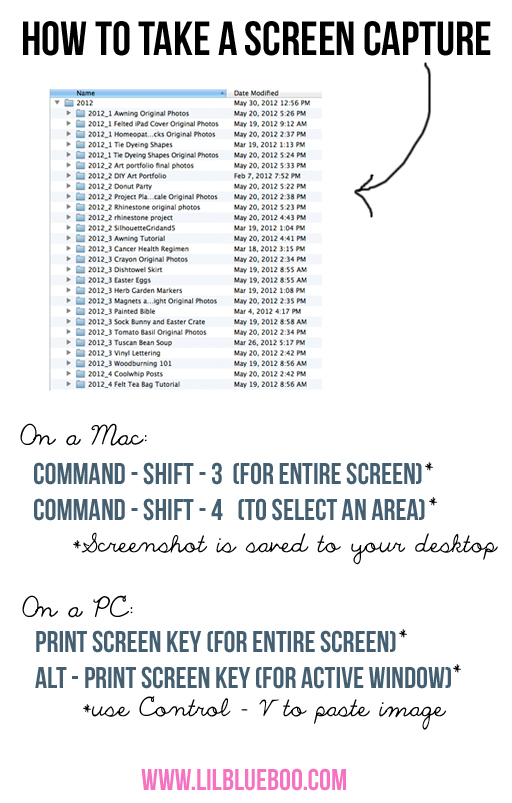 I print out the screen capture as a file index and cut it to size.
Note: The easiest way to print for me is to pull the screenshot into Powerpoint, crop it and resize it to be 4.5″ wide.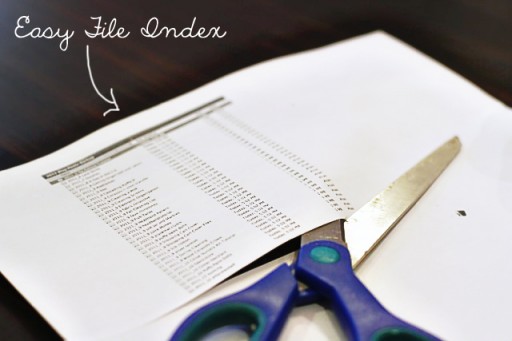 I label the disks and add a label to the jewel box so nothing gets misplaced.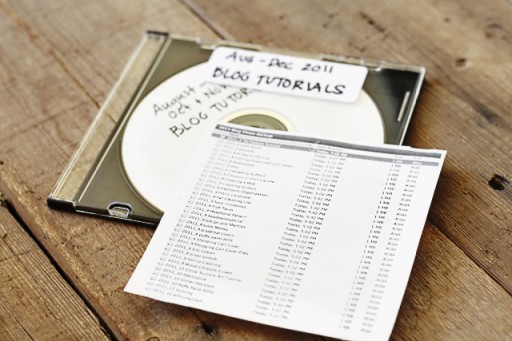 The printed index fits right into the front of the case so I can look quickly to find an old file or photo that I'm looking for:
Each disk is filed away in a box system. I picked up these boxes from Ikea!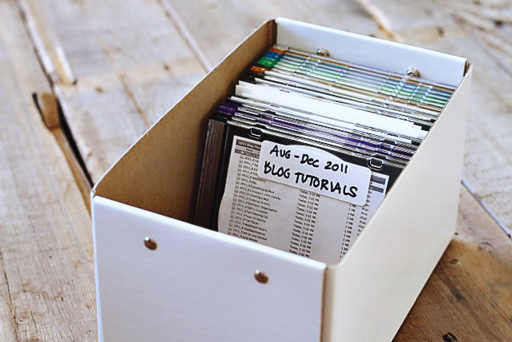 Make sure to backup your hard work and valuable photos!
Update 1: Use DVDs instead of CDs….they hold more files.
Update 2: If you've already burned a DVD or CD in the past and don't have an index….just put in in the drive again and take a screenshot when the list of files comes up!
Check out the entire Getting Organized Series: