I love what my friend Katherine did for her daughter's birthday party recently! She used the free download by Stephanie Corfee to have a tank top coloring station. All the girls made their own designs.
(Stephanie also made an image for the boys too (or girls that are fans of sharks).)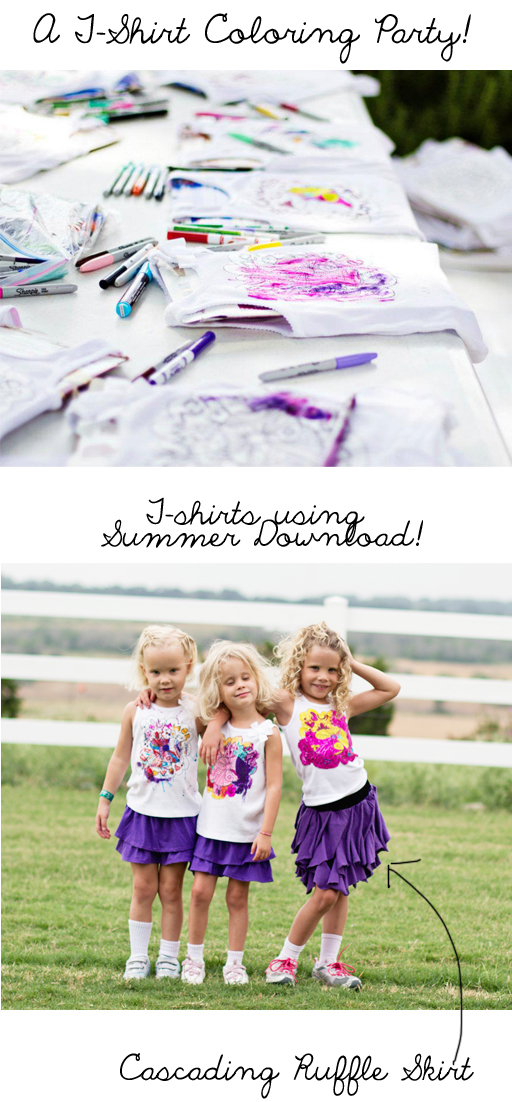 Her daughter in the photo above is wearing a purple Cascading Ruffle Skirt too…..you can get the free download for the skirt here.
Check out all of our free downloads here!
Visit all of our party planning posts here!