It's Boo's second week of Kindergarten. She's happy as a clam.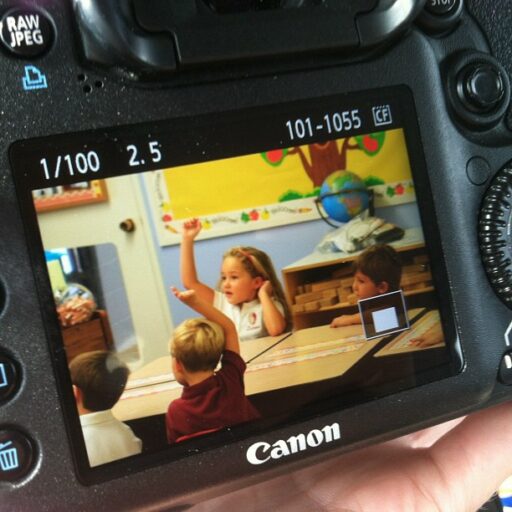 Me? I'm happy as a clam at high water: Boo's in her element……and I get all the juicy gossip.  Everyday after school, Boo has to tell me the most interesting thing that happened at school that day.  At first, the news is usually about someone that got in trouble (probably why Boo's "other" nickname is mini TT…..after her aunt TT….short for tattletale). With a little prodding, she usually comes up with some hilarious tale…..
……like how her friend's lizard "died…..WITH IT'S EYES OPEN"
or
…..when asked what the teacher's favorite food is….the class guessed: penguins*
*(which is only funny because penguins are like puppies to her teacher…..and would you eat a puppy?)
And so I record this stuff….in a little notebook…..before we even leave the school parking lot.
Just one or two sentences.
The "daily school rundown" stays in the car: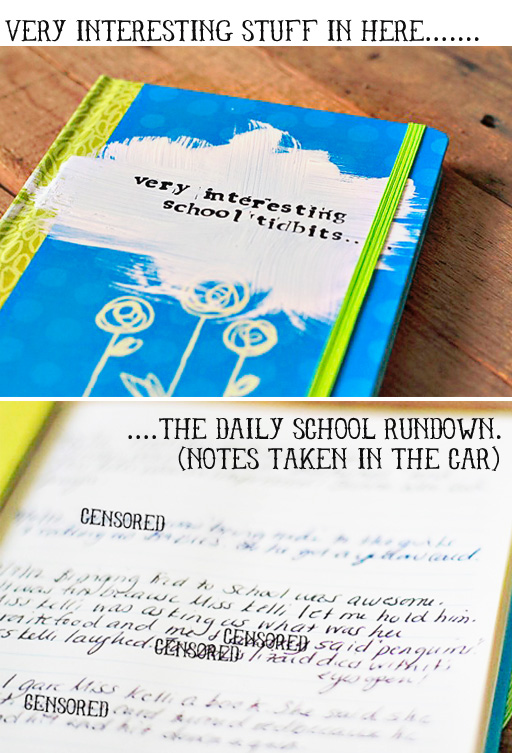 I could never be a teacher…..I'd never be able to keep a straight face….these kiddos are brilliant comics in the making.