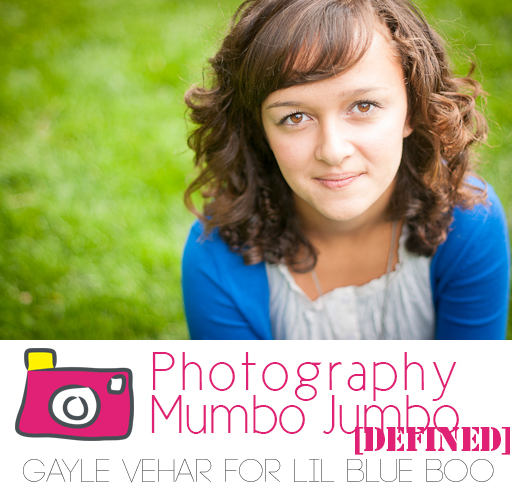 I thought it might be fun to do a post that explains some of the funny terms from the photo world.  They come so naturally out of my mouth and fingers.  I sometimes forget that not everyone may know what they mean!
So in no particular order, here are a few of the terms you might need to know when reading my posts here at Lil Blue Boo!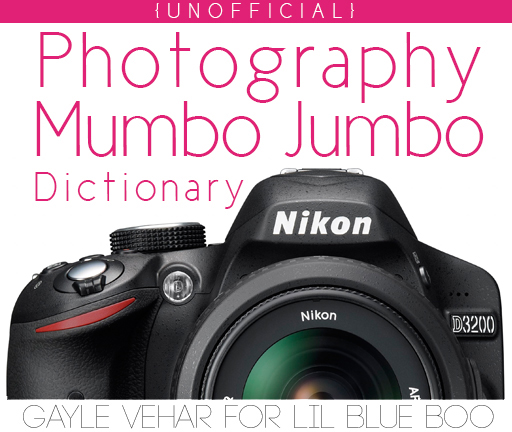 Terms
Shooting: Refers to the act of taking a photo.
Bokeh: A Japanese word that describes the out of focus areas in the background of a photo.  People pronounce it different ways—"boh-kuh" or "boh-kay."  I prefer the first way.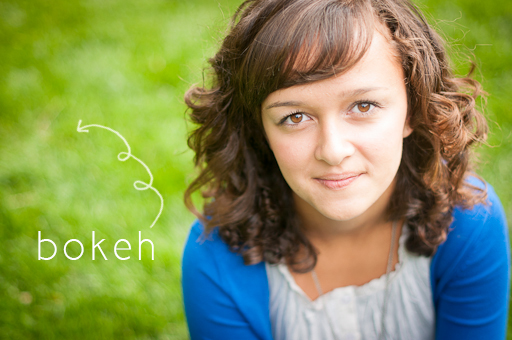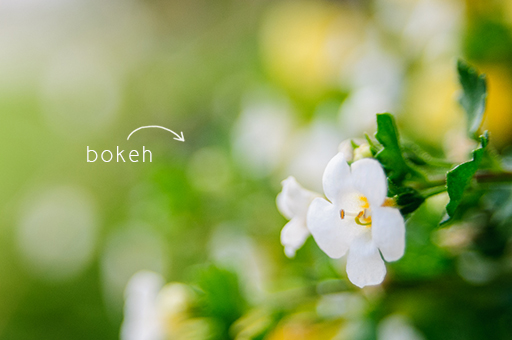 Glass: A fancy way to say lens.  For example, "That is some fancy glass on that camera."
Soft or Soft Focus: A nice way of saying that a photo is out of focus or not sharp.
Blown Out: When the highlight areas of a photo become so overexposed that there is no more detail and they become pure white.  I don't know why there isn't a term for when you underexpose the shadow areas of a photo and they become pure black.
Prime: Refers to a lens that has only one focal length—it doesn't zoom.
Noise/Noisy: Used describe the amount of digital artifacting or grain in a photo.  Could also describe the way a camera performs at a high ISO.  For instance, "My camera is really noisy at ISO 6400."
Flare/Lens Flare: Describes the effect that happens when light is reflecting in the lens.  Usually it results in colorful circles, rays, or haziness.  While traditionally this was seen as an error or defect, it has become trendy to add a little to a photo as a way to add interest.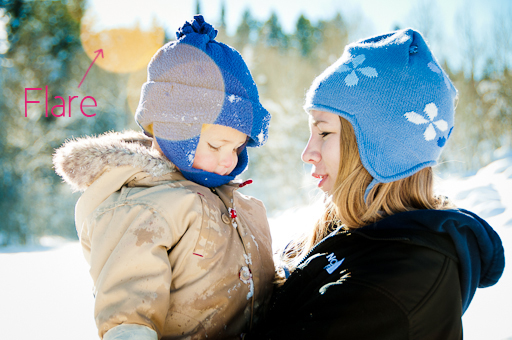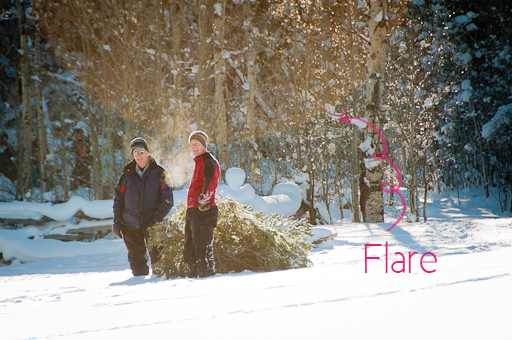 Chimping: Describes the act of looking at your LCD screen and admiring a photo.  Sometimes said in a derogatory way about someone who looks at their LCD after every shot.  I chimp all the time so I hope it's okay ;)!
Golden Hour: The hour(ish) before sunset or after sunrise.  During this time the sun is at an angle that seems to produce beautiful golden light.  This is a popular time to photograph.
Manual: The act of setting all the camera settings yourself instead of relying on your camera to do it all for you.
Acronyms
SLR: Single Lens Reflex.  A type of camera that lets you actually look through the lens of the camera and see exactly what you are photographing.
DSLR: Same as above, but the "D" in this acronym specifies that it is the digital version. Stands for digital single lens reflex.
SOOC: Refers to a file that is "straight out of the camera" with no post processing applied!
DOF: Depth of Field.  Refers to how much of your photo in front and behind the focus point is in focus.
RAW: Wasn't sure if this belonged here because the letters don't really stand for anything (that I am aware of.)  This refers to a file format that contains all the data that your camera sensor can record.  It is a large file type that is proprietary to your specific camera manufacturer.  Each camera brand will have it's own file extension: .nef (Nikon), .cr2 (Canon), and .arw (Sony).
JPEG or JPG: No idea what this stands for either (I am sure Google or Wikipedia know.)  A universal file format for photos.  Pronounced "jay-peg."
B&W: Stands for Black and White.  An image with no color—only tones of black and white.
PS/PSE/ACR/LR: These are all acronyms for popular Adobe products used to develop photos.  PS=Photoshop. PSE=Photoshop Elements.  ACR=Adobe Camera RAW (comes as part of Photoshop and Photoshop Elements).  LR=Lightroom (my favorite!)