When my father passed away, he left binders full of business cards, napkins with phone numbers and zillions of contacts. He was such a social person with a huge network of friends. I would have loved to see a map of how he knew everyone and where he had met them. My social map isn't so complicated….it was an easy map to lay out: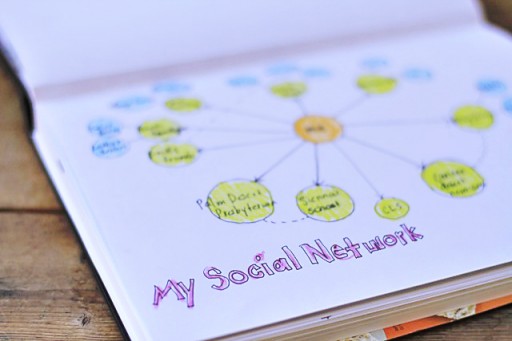 And that leads me to today's prompt: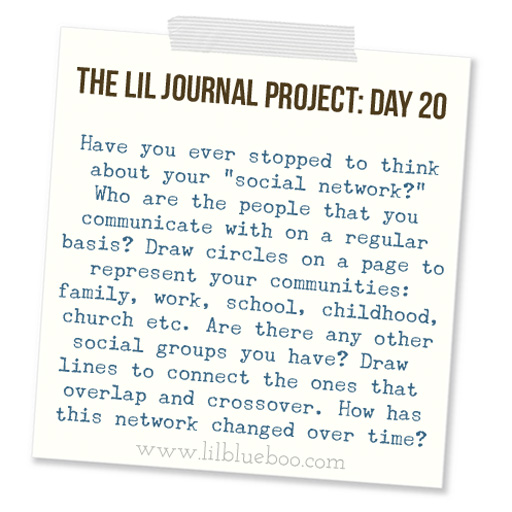 Share your pages, quotes and inspiration below through the link up below!
Just a few things before you submit your link:
:: Link up pages you have made, inspiration, quotes and artwork.
:: No commercial links.
:: Make sure to link back to the Lil Journal Project somewhere in your post. The Lil Journal Project buttons can be dragged onto your desktop or click here to download different options: