One day, not long ago, I realized that my entire life can be categorized by cars: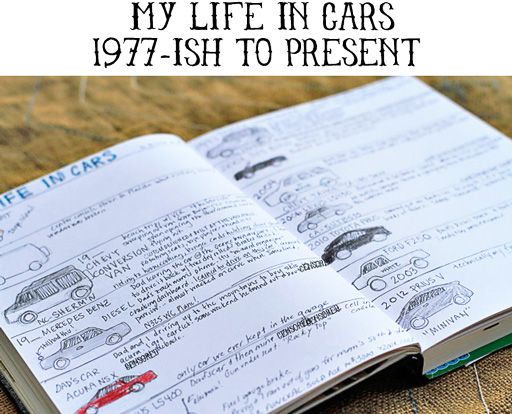 I started a journal page (actually 2) and listed out every car I remember. I realized that Mr. LBB and I have always owned either a silver, black or white car: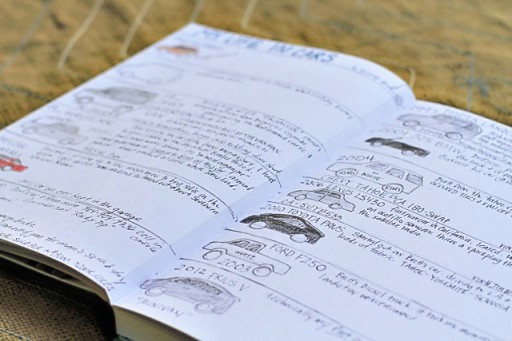 It all started when my brother posted a photo of my mom's old souped up conversion van on Facebook. It was like a time warp. The funny part was seeing old friends comment on it….and it was so long ago that no one really remembered it looking like this: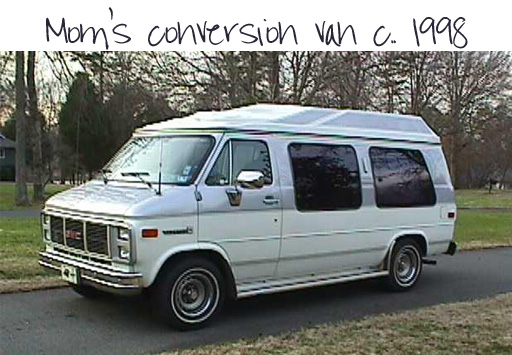 My mom even filled in some details…..and I was surprised to learn that Sherman was a GIRL:
Yes it was called Sherman! This was actually Sherman II. Our first was a brown one, six years before…..it was one of the first conversions done by the Van Man in Rockhill, SC. Remember the TV was on velcro on a board in the back and would fly off when I stepped on the brake too hard. Thank the Lord no one was killed! This silver one had all electronics over head. Dad surprised me with it for a birthday present. He was the King of Surprises. I gave Sherman II to JAARS, the ministry that did Jungle aviation, in Waxhaw when Dad bought the Acura for me! I cried as the JAARS towtruck drove off with her. I felt she was really human to have put up with us.
Each car that I listed brought back certain memories and stories. I even remembered some of the license plates. A few cars were harder to fill in the info for. I had to Google a few models to figure out some details…..and I still have some information to research and fill in: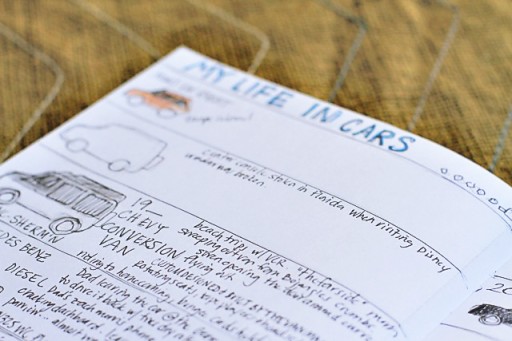 So here's your prompt for today….have fun with it!