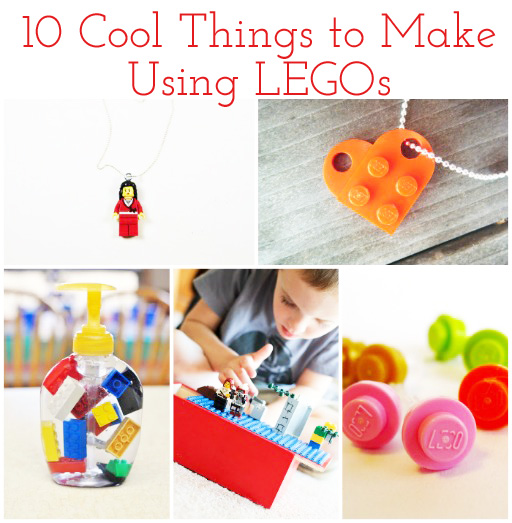 The first: a cute DIY LEGO minifig necklace I made for Boo….it takes under 5 minutes to make. Use the same technique to make keychains or leather pendants for party favors for boys or girls….or Christmas ornaments!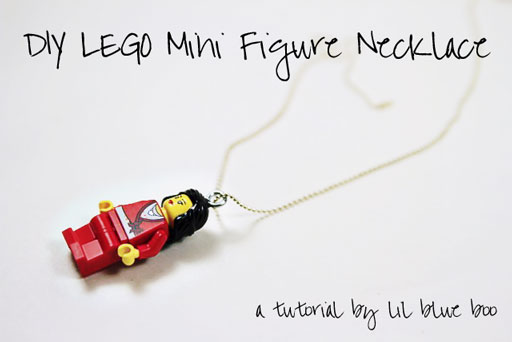 No special tools needed. All I used was industrial glue and a mini screw eye: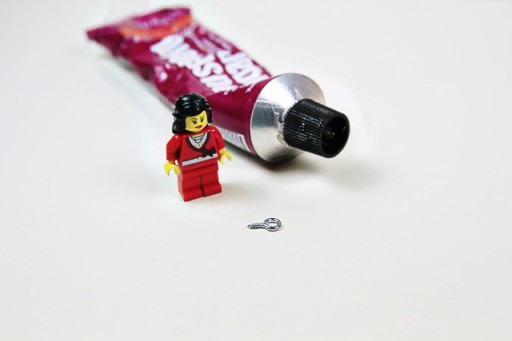 First, use the glue to attach the hair or any other parts that you want to be permanent.
The plastic is soft enough that you can carefully work the screw eye into the top of the head: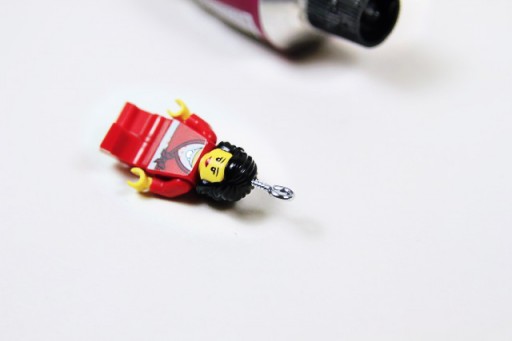 Use a long nail or skinny screwdriver to help turn the screw eye as it gets harder to turn with your fingers: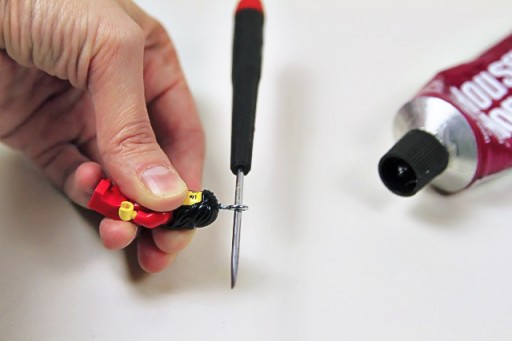 Finished!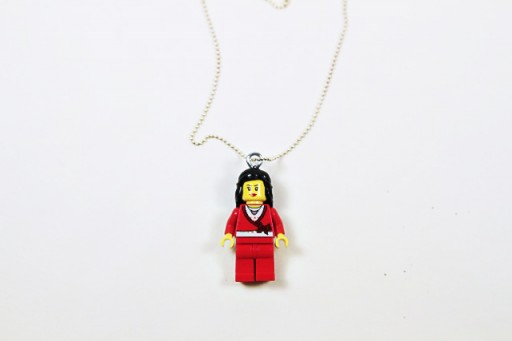 I've been keeping a list of other cool things made from Lego's…..wait until you see them all in the gallery below:
If you like this post you might like: Cool Things to Make From Recycled Toys