It's so hard for me to find sweatshirts that fit exactly like I want them to……so I decided to make my own. I bought this oversized hooded sweatshirt in the men's section at Marshall's for $14.99 and remade it into a new fitted non-hooded sweatshirt. It was a super fast process so I'm on the lookout for more!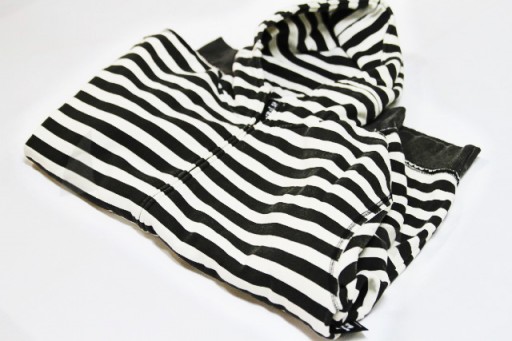 First I took a hoodie that I love the fit of and laid it on top of the oversized sweatshirt: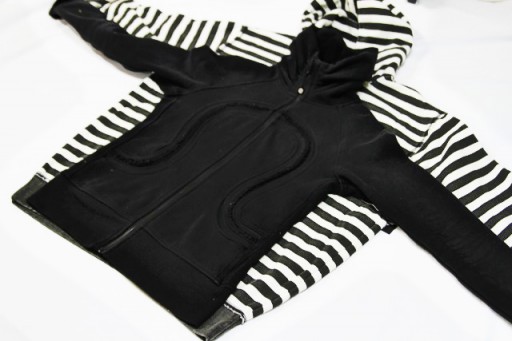 I marked one of the sides and cut it out: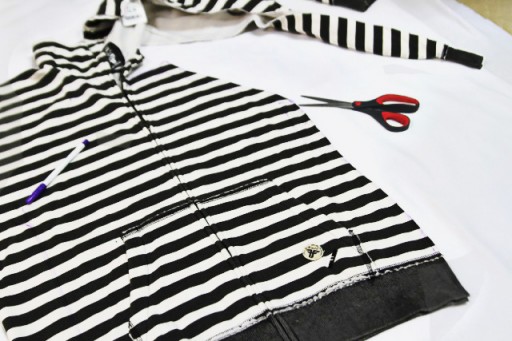 I folded that side over to the other side and marked it with my disappearing pen so that they would be identical: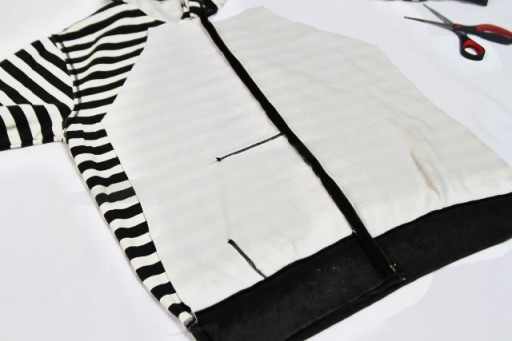 At the top I just left the zipper alone….cutting around it: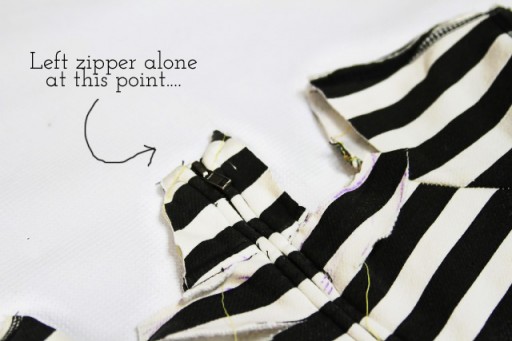 Next, I marked and cut out my first sleeve.  I cut it into a raglan shape (i.e. like a baseball shirt) instead of the sleeves starting at the edge of the shoulders: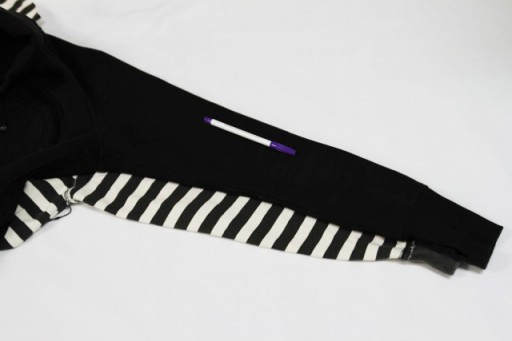 I used my first sleeve as a template for the second sleeve: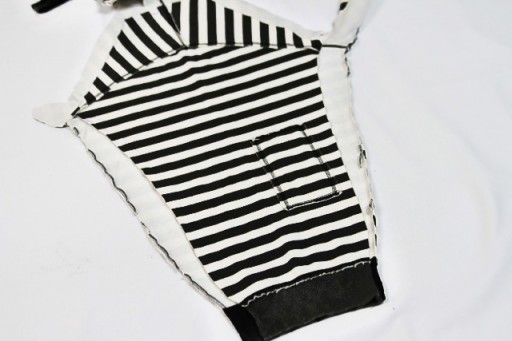 I sewed the sleeves on first and then closed up the sleeves and the side seams: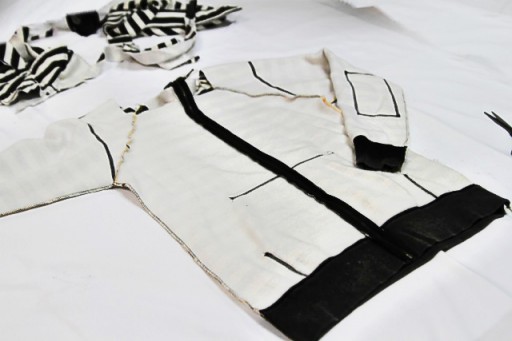 To fix the zipper I used a seam ripper to remove the stitches all the way down to about 1″ below the neck: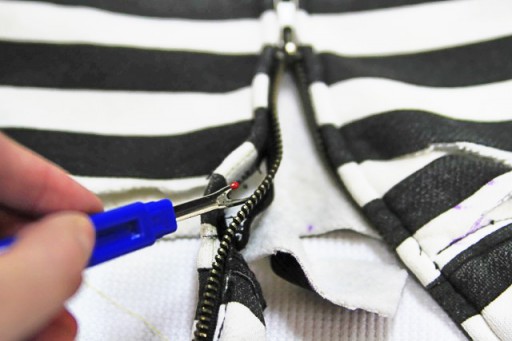 Then using scissors I cut the zipper so that it was only 1″ past the neck" (make sure your zipper pull is down so you don't cut it off!)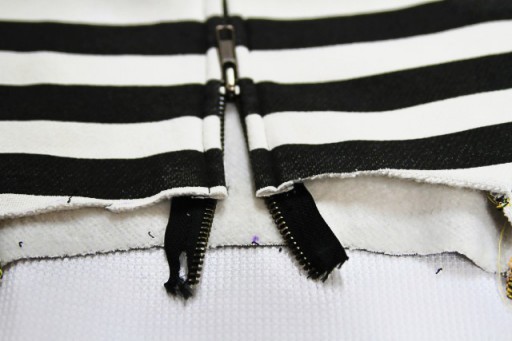 I curved around the inside of the neck and stitched it into place"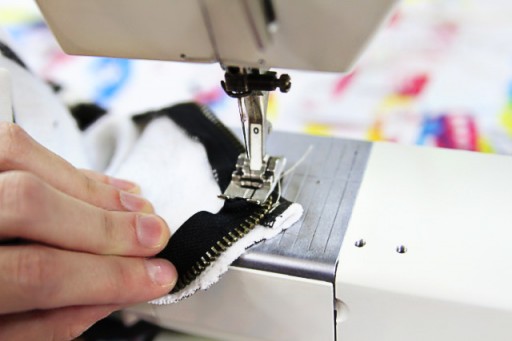 I used a knit picker (you can use a needle too) to thread all of the serger tails into the seams: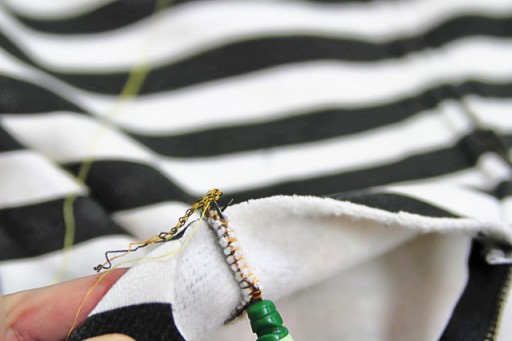 You can use a regular sewing machine to stitch a straight stitch around the neck to keep it from stretching out and it's done!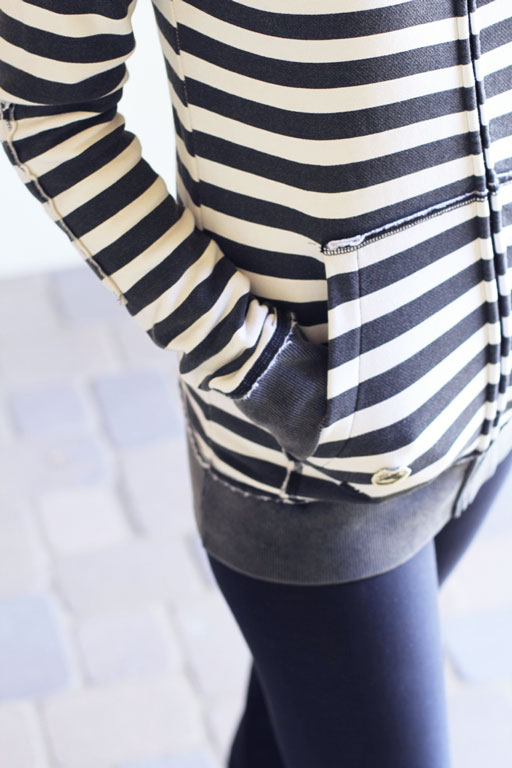 A new sweatshirt!