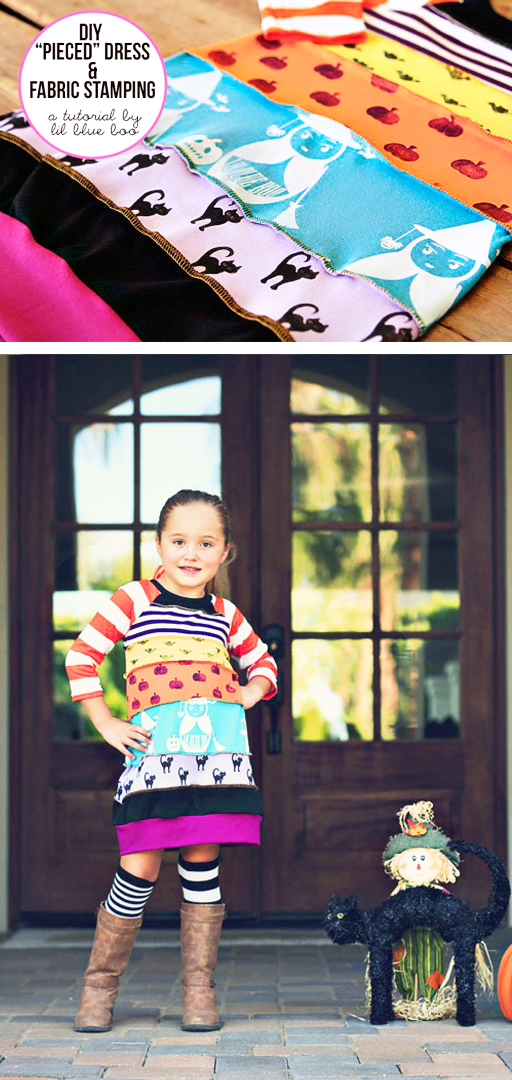 I made this pieced dress for Boo for Halloween.  It's similar to the Sienna dress style but with a few more pieces: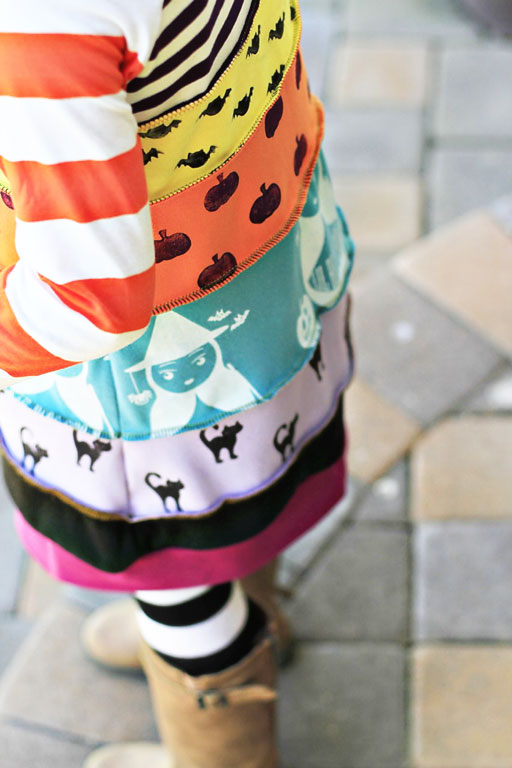 It's one of my favorite styles because I can use scraps of fabric and upcycled t-shirts to make: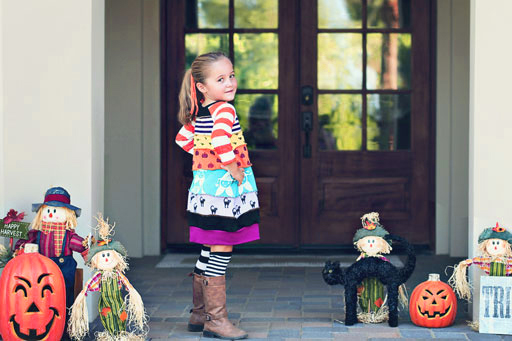 She talks to fake cats: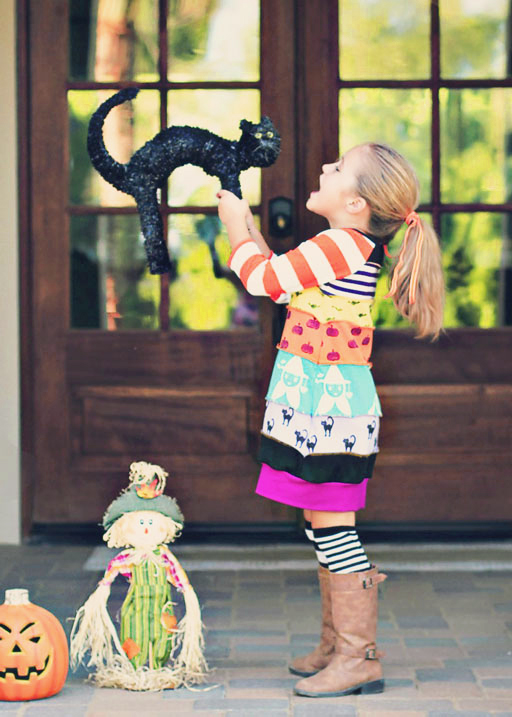 Here's one I made for The Next Lil Designer Series: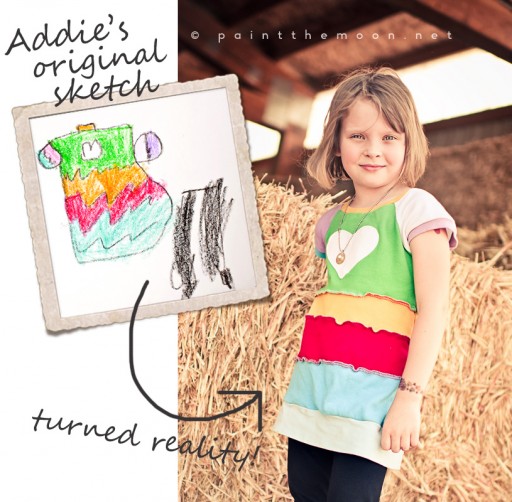 I use the Sweet Aline Dress pattern to make this style of dress because it goes up to larger sizes than the Sienna dress: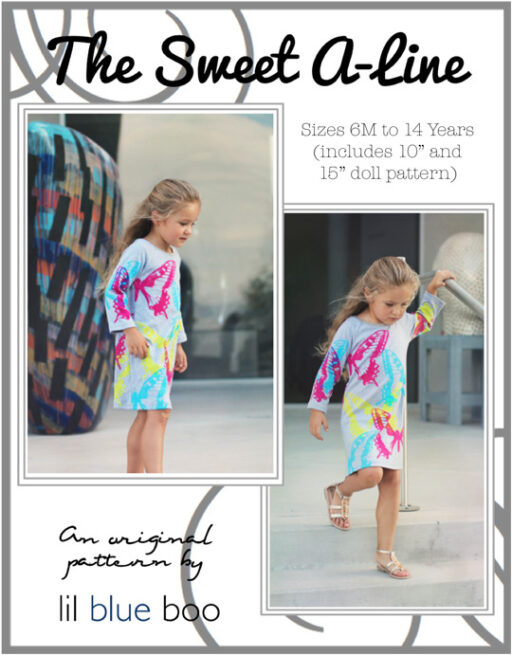 A Halloween "bubble" style dress: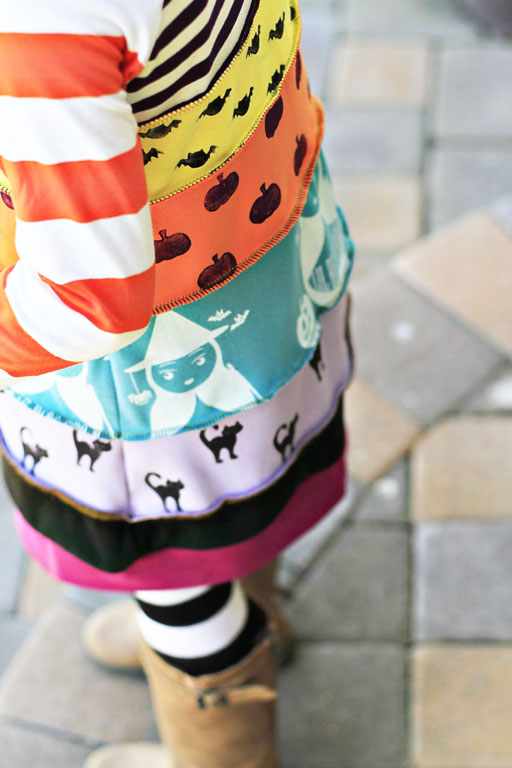 First, I take strips of fabric (wider than my pattern) and lay them down in the order I want them.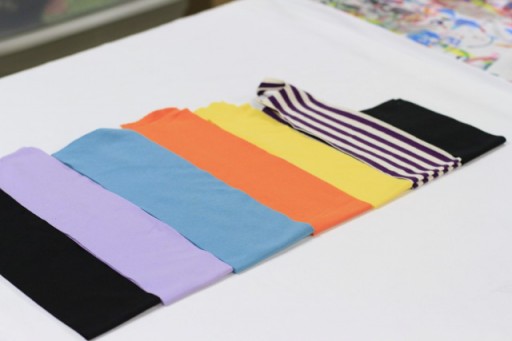 VERY IMPORTANT: For each additional piece you add to the dress you will need to add a 1/2″ to your pattern length to account for the seams.
I then cut out my pattern: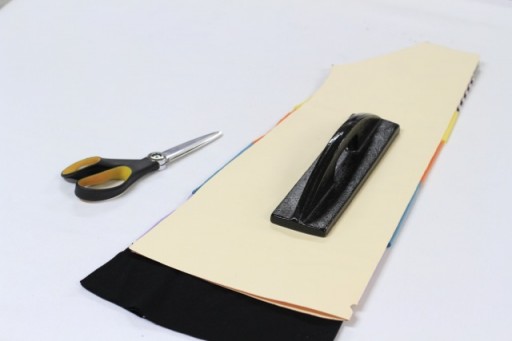 To embellish some of the plain pieces I used regular foam craft stickers because you can buy them in themes…..which is perfect for holidays. Here is my black cat stamp:
(click here to see the full stamping tutorial)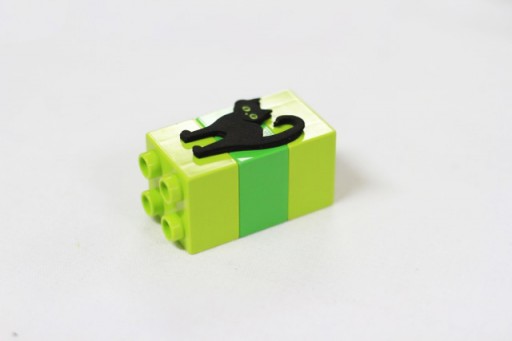 And a bat stamp….I use legos for the base because they can be sized perfectly. You don't want a lot of excess edge when stamping or you run the risk of the edge coming into contact with the fabric or paper: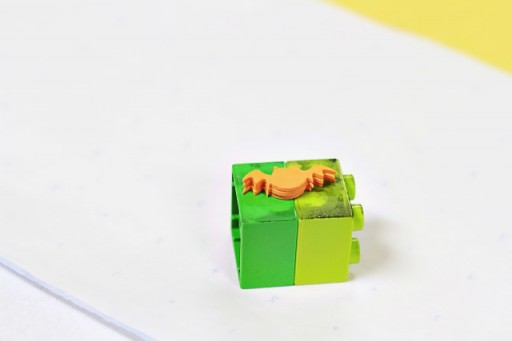 I use a paint roller or brayer to apply regular fabric paint or screen printing ink. I used Setacolor fabric paint (from Dharma Tradin) in this instance: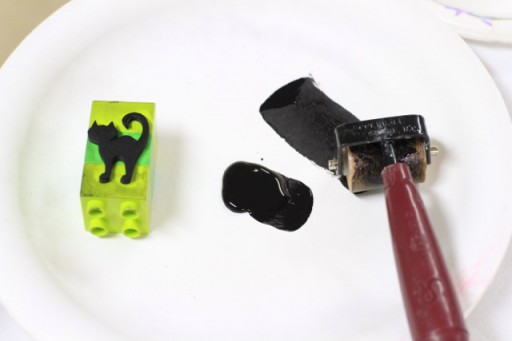 A black cat…..the printed eyes on the sticker actually leave behind an impression too!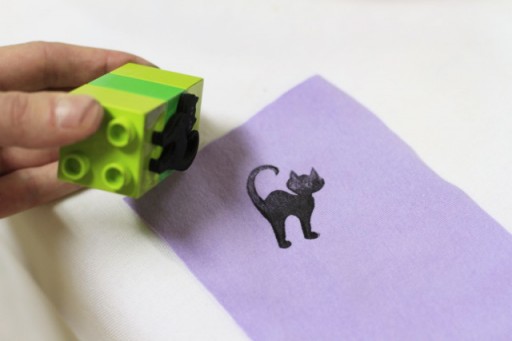 Finished pieces just need to be heat set with an iron with dry: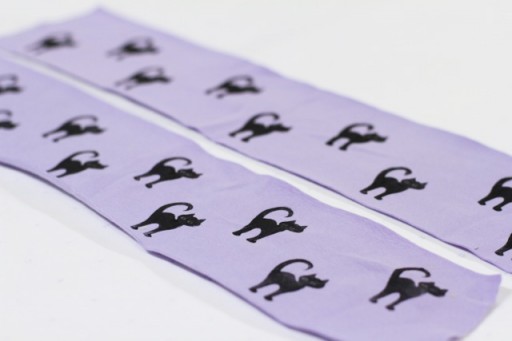 I sew all my pieces together as shown (reversed seams with a serger but you can use a regular sewing machine as well) and then proceed with the pattern instructions: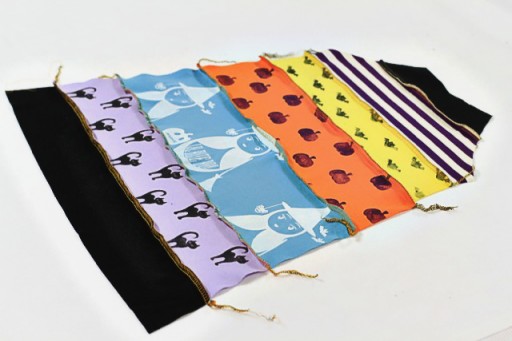 On this particular dress to make it a bubble style I added a cotton/spandex band to the bottom. You just sew the band shut and fold it in half all the way around and then attach: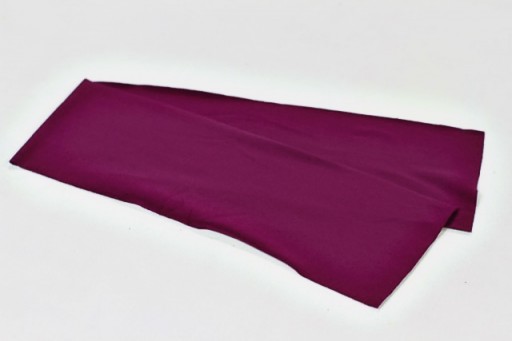 Finished dress!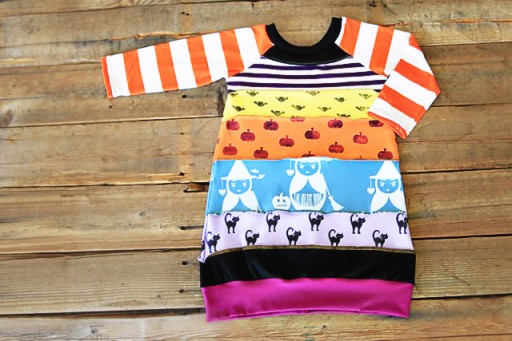 So easy to make your own printed fabric and piece together for this look: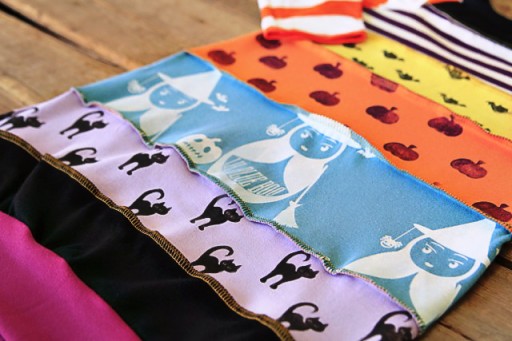 Boo loves it: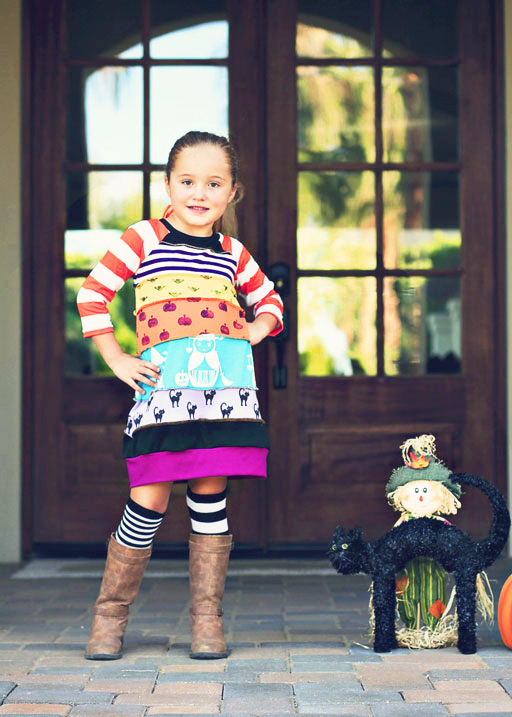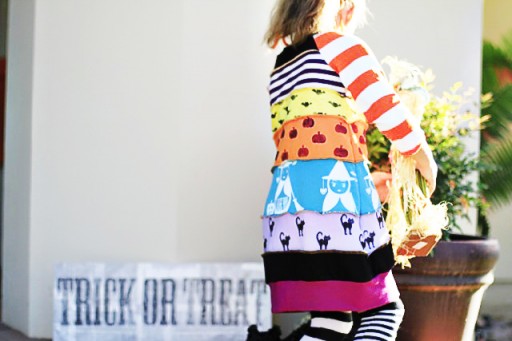 Update: I always get asked what Serger I recommend. I have a few but the one that is the most bang for the buck is the 2034D by Brother. You can get one for under $200 and you can run it into the ground.  I have two 1034Ds…..one for serging and I keep one modified for a 3-thread lettuce edge. The only upkeep is you may have to change the blades once a year…..just make sure not to tighten them too tight and they should last a long time.
Click the image below to see the full tutorial on stamping with foam stickers!