I really do love organizing. If I could spend ALL day organizing I would…..but I'd bore everyone. We spent the whole weekend cleaning out the house…..getting rid of things we don't need and organizing closets and cabinets. Lisa walked in this morning and asked where did everything go? Success!
Boo and I cleaned her closet and drawers out.  Then we moved her desk from the playroom into her room.  She was so excited….and spend a few hours organizing her desk drawers.  The horse lamp was mine….my dad brought it back from overseas when I was little: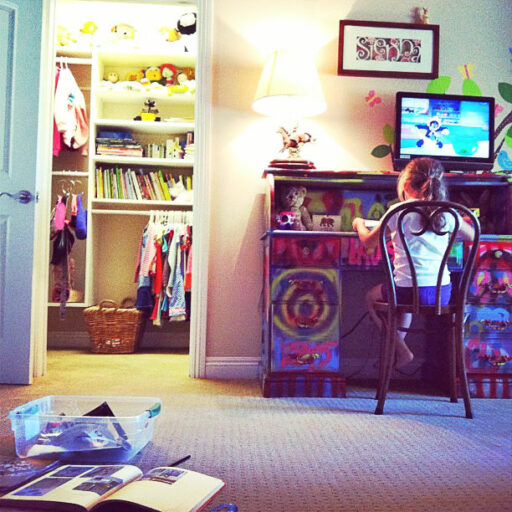 I attacked the pantry and couldn't believe how much food was expired.  Now it looks bare: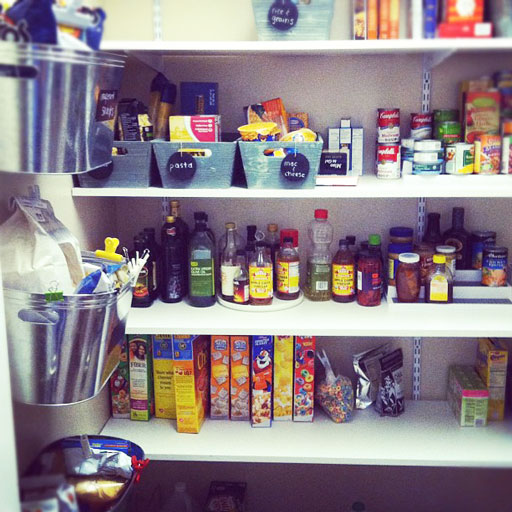 Best thing I did?  I got rid of about 100 magazines finally…..clipping and saving things in my inspiration books. I always use computation books….because the paper is thick and they are the perfect size at 11.5″ x 9.75″: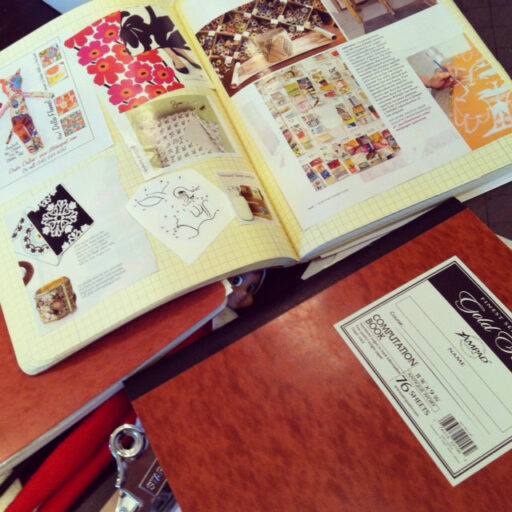 A few years ago I ordered custom closet systems from Easy Closets.  A UPS truck showed up with 54 huge boxes of supplies.  I put them all together myself while Mr. LBB was at work to surprise him: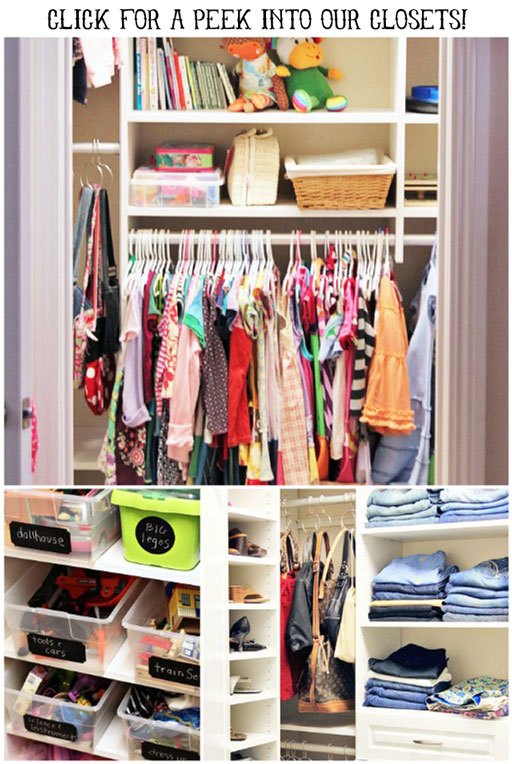 Here's how I organized my handbags…..I purchased  some roller rings and 3″ large binder rings: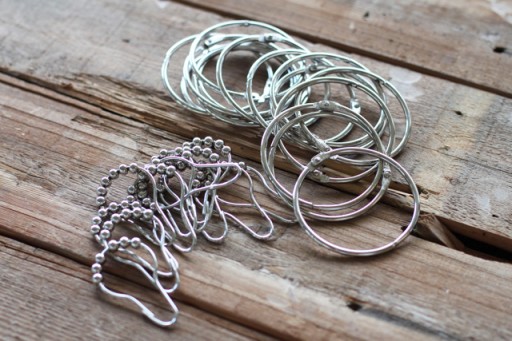 This system keeps the handles of of the handbags from being twisted: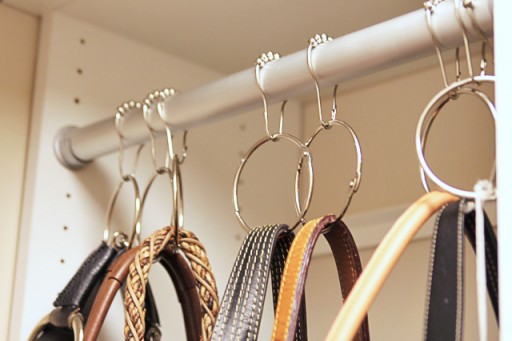 Organized!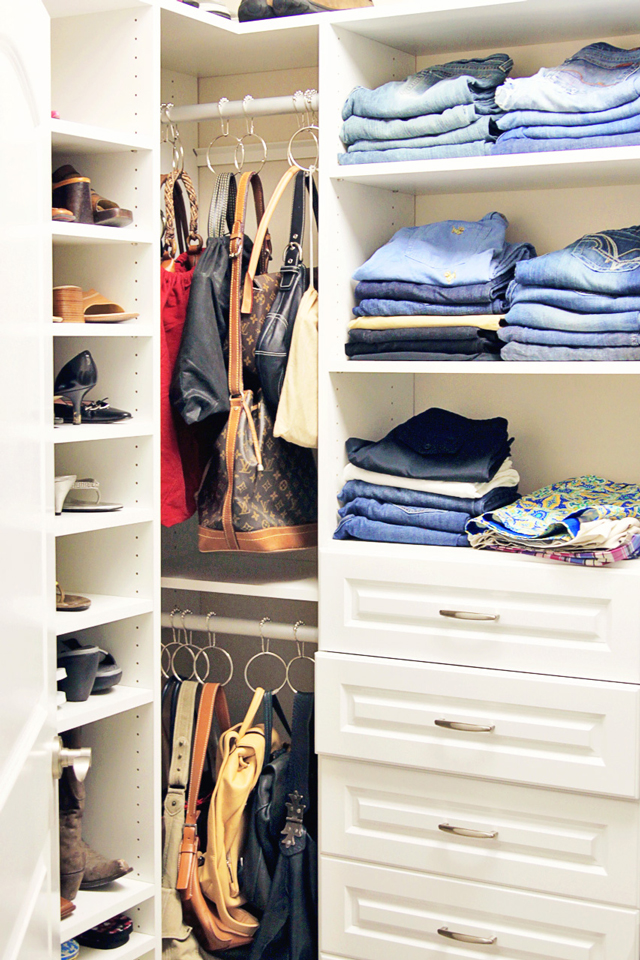 Boo's desk was a battered old desk from the thrift store….they said they almost didn't accept it when it was donated!  Instead of refinishing it, we took spraypaint to it for a quick redo. You can visit the tutorial below: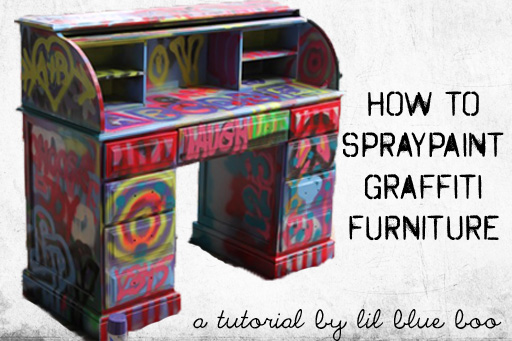 A few other posts related to organizing: